The Contract
A CFNM story about a woman with a specific list of wants and a man willing to give them.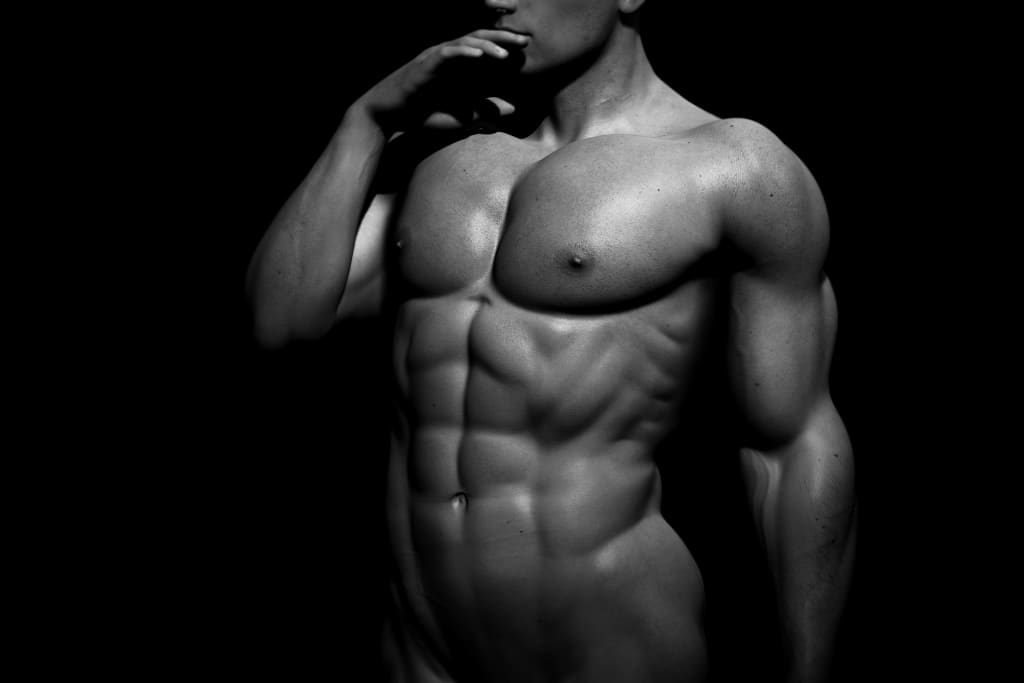 Image by GustavoAckles from Pixabay
I was cooking dinner when Laurie came home. It was Friday night, and we were approaching our 90th day living together. So far, it had been an amazing experience.
"I'm home," I heard as the front door opened.
It was Laurie. Laurie and I had been together about three months when she invited me to move in with her. She had a good-sized ranch house about two miles past the city limits, plenty of room, and I could have my own office for research and writing. There was an indoor/outdoor pool, plenty of room to roam and think, and I could drive either of her cars whenever I needed to go somewhere.
The thing was, I had to sign a contract. Laurie was all about clarity in her agreements with people. It's weird, but I said alright.
"I'm in the kitchen, babe," I replied.
One of the things that she wanted me to do, and it was a pretty fair trade, was to take care of dinner. She cooked once in a while, but she had a business to run, an active day on top of that, and as she said, "You can work from home and look pretty." That first contract was for 90 days, to see how things went and if we thought we should extend our living arrangement. It wasn't a bad deal.
At 25, I was trying to live out two dreams and had been struggling before meeting Laurie. Laurie and I met at my local gym. She was stunning in blue leggings and a tight tee-shirt. Blonde, tan, and in incredible shape, I would never have thought she'd be nearly 50.
"How was your day?"
Laurie smiled, "Awesome."
After a lingering kiss, we sat down to dinner. I'd grilled ribeyes, steamed broccoli, and made baked potatoes. There was a bottle of Pinot on the table. I poured each of us a glass and we drank wine, ate, and talked about our days.
"So, it's been three months. How do you feel about things?" asked Laurie.
Great, I thought. "I'm cool with everything," I said.
"Good, so, do you remember me telling you if it was going to be a permanent thing, I'd have another agreement for the long term?"
"Yes," I answered, alarmed at the intense look on her face.
"Well, it's time."
Laurie got up, went into the kitchen, and returned with another agreement for me to sign. This one had some weight to it.
"I told you I would take it easy on you until you got accustomed to living with me. Still, though, there are some things I'd like you to agree to if we're going to make it permanent," Laurie told me.
"Sure, whatever you want."
We finished dinner and began reading over the document, which had newly revised rules.
The first two rules were the same. I was required to continue working from home and building my portfolio. I had to take care of the house and the property. When I got to rule #3, I started to read the wording a bit more carefully.
"You're not serious," I said, knowing she was.
I read the rules out loud.
Rule #3-The 2nd Party will remain nude at all times while at home or on the property unless otherwise specified by the 1st Party.
Rule #4-Should a need for clothing arise, the 1st party will pick whatever she desires or finds to her liking, and the 2nd party will abide by her choice or remain nude.
Rule #5-The 1st party may tell the 2nd party to undress at any time or place she so desires and the 2nd party will comply without question.
Rule #6-The 1st party may choose to show off her prize, the 2nd party, to whomever she so desires.
Rule #7-The 1st party will be given a limited number of things to wear while at home, and will only wear them when approved, such as for doing lawn care, outdoor work, or cooking and cleaning.
"Well," she said, looking at me.
"This is weird. And #5, that one worries me."
"I promise, I won't get arrested," said Laurie.
"If I sign this, when does it start?"
"Tomorrow is the perfect day, it's July 14th."
The permanency of it all aside, this was either going to be a very bad idea, a very good idea, or a weird mixture of awkwardness and strange times. Yet, I was strangely attracted to the possibilities. Outside of a gym locker room, around the home, on occasion, or the occasional skinny dip, I'd never spent that much time naked or doing things while naked.
"I'm in," I told Laurie.
"You're sure? Because there's no going back if you let me down," she insisted.
"I'm going to trust you," I told her.
"Good boy," she smiled, straddling my lap and kissing me deeply.
I woke up in the morning to find I was alone. Sitting up in bed, I looked over at my closet, which now had a lock on the door. My heart skipped a beat, realizing I would have liked more time to prepare for this new reality. What, I asked myself, was the worst that could happen.
After crawling out of bed and remembering I would be as-is for the rest of the day, I went to the kitchen to pour a cup of coffee. Laurie was sitting at the table in a tight tank top that barely covered her incredible boobs. She had on just a thong and that tank, and suddenly, I was excited.
"Good morning," I said, getting a cup of coffee.
"Yes, it is," she smiled, looking at my half-stiff cock.
"So, what's the plan for today?"
"I picked up some chicken. I thought we could have grilled chicken tonight, maybe cookout on the deck, have a few drinks, and watch the sunset," Laurie suggested.
"Sounds good," I told her. It sounded like a relaxing evening. There was no way she'd instilled these new rules, and that was it.
Laurie went into work for a while, the price of owning her own business, not a lot of actual days off. She called about 6:30 and told me to start dinner.
It was a beautiful day to cook out, and we were far enough out of town that being naked didn't bother me on our deck. I'd already prepped a salad, rubbed the chicken with a savory mix of spices I had been experimenting with, and took out a premade pie to thaw and cook.
Firing up the grill, I was allowed to wear an apron to protect the "goodies." After putting the chicken on to cook, I heard her car pulling up in the driveway. I poured a couple of margaritas from the pitcher and left them on the table.
Tending to the chicken, I waited for her to meet me on the deck. I could hear her talking to someone as I was cooking. She'd brought home company rule #6.
"Honey, this is Rick. I invited him for dinner. I hope you don't mind. Rick's one of my vendors."
I turned around and shook hands with Rick. "Nice to meet you."
"How's dinner coming along?" she asked.
We were about fifteen minutes away from being ready to eat. Laurie decided to go and get changed. She offered Rick a tour of the rest of the house. I overheard Laurie telling him not to worry about it because it was just how we lived at home.
When the two returned to the deck, Laurie had on a lace thong and a white, form-fitting tank top. Rick looked pleased, following her from the house.
Dinner was ready shortly after they got back. I started putting food on the plates and went to take a seat, forgetting that the apron was just for cooking. Hearing her clear her throat, I undid the ties and pulled the apron over my neck, setting it in the chair beside me.
Amazingly, I soon got very comfortable in my predicament. Even laughing and carrying on like nothing was out of the ordinary. When dinner was over, Laurie and I walked Rick to the front door. She hugged him goodbye, and as the two embraced, I heard her say, "I don't mind." With that, he gave her a little slap on the ass. Rick came closer to me, hugging me and thanking me for dinner. Then he slapped my ass too.
As soon as the door closed, Laurie kissed me full on the lips and began stroking my excited cock. She took me by the cock, and led me to the bedroom, where she and I had one amazing night of sex.
The next day was Sunday and I began to get concerned. There was a Sunday habit that I hadn't considered when I signed the new agreement. I got up and went to my desk, expecting the usual message. It was there, as I thought it would be.
Going to the kitchen, I poured a cup of coffee. I looked at Laurie, sitting there in just black boy shorts, and wondered how to proceed with bringing this up. She had insisted everything in the contract be followed unless she allowed for changes. Would she?
"Um," I started to say.
"I know, it's Sunday. What are you going to say?"
"Well, you could cancel," I suggested.
"What fun would that be, besides, this is permanent. They'll find out eventually," Laurie told me.
I stood there, quietly considering whether I had an argument that would win her over or not. I didn't.
"Look, I'm not heartless. I picked out something for you for today. It'll keep the goodies out of sight, this time," she laughed.
Thank god.
It's under the bed.
I went to the bedroom and found a package with my name on it. I opened it and froze. She can't be serious. This was my choice, I thought to myself. I walked back to the kitchen and looked at her as she laughed.
"I knew you couldn't submit to the new rules," she chuckled.
"I can, it's just..." I started to say. "I guess I thought you would be a bit more discreet."
"Nope," she said. "But, I'll tell you what. Everybody knows you're a gambler. How about we just tell them you lost a bet."
I thought about it, and it was better than nothing.
I went in to take a shower and get cleaned up for our usual Sunday afternoon. After, I still had to choose one or the other. There were two possibilities unless I intended to stay this way. One was a stripper thong with a fishing line in the back. The other consisted of a black pair of women's stockings, a corset with garters, and matching panties. We were going to say I lost a bet.
"Oh, you chose well," Laurie laughed from behind as I stood there looking in the mirror and cringing.
"Don't worry, I already sent a text saying you lost a bet and today's your day to pay up, so don't be surprised if you're suffering a little today," she smiled.
"Great," I said, hearing the doorbell ring.
Laurie took me by the hand and we went to the front door. She opened it and in walked my mother. The look on her face made me nearly turn and run. She stepped in and looked me up and down, a stunned look on her face. She looked at Laurie and smiled.
"That'll teach him that gambling isn't a good idea."
The girls went to the kitchen, cackling over my predicament and making it even worse. While mom visited, I found it tough to focus on the discussion.
When dinner was over and the embarrassment subsided, Laurie rewarded me just like before. She dropped down on her knees, took out my stiffening cock, and slowly slid it between her lips. It was heavenly, feeling her lips wrap around me, her tongue wrapping around my cock as it slid in and out of her mouth. After she finished with me, she told me I could take off the outfit and come cuddle on the couch. She didn't have to work today and had plenty of time for me.
"I have an absolutely wonderful idea," she said, letting me sit down with her.
"Yeah, what's that?"
Laurie looked at me, a wicked smile on her face. Whatever she had in mind, it was bound to be a doozy.
"Tomorrow, I think you should plan on bringing me lunch. I have to go in for a meeting and it'll be well before the club opens. It could be a laugh or two," she explained.
"What am I going to be wearing for this little adventure?" I wondered.
Laurie got up and went to the closet. She brought back a long trench coat and a pair of gym shoes.
These should get you through the drive-thru and into my office.
The drive to the office was both scary and exciting. I'd have a lot of explaining to do if anything happened. I pondered what the police and the hospital would say if there was an accident.
I opened the windows and left the top three buttons undone. The wind from the drive felt nice. If it weren't the middle of the day, I might have considered opening my coat all the way.
After picking up lunch, I drove through town to the other end of Havenport. It took about fifteen minutes in midday traffic, but I was there.
I buttoned up a bit and walked into the back door to the club. Laurie called her newest business Suzy Q's.
Going up to the office I found her receptionist, Samantha, sitting behind the main desk. Samantha was one of Laurie's main girls, and she was training her to be the manager once everything was set up.
"She's expecting you," Sam said, smiling at me as she sized up the trench coat.
"Great," I told her, heading into her office.
Laurie was on the phone when I walked in. She held up a finger, telling me to wait a minute. I sat across from her and laid out lunch, two chicken salad subs, chips, and potato salad. When Laurie hung the phone up, she just sat there, looking at me.
"There's a coat rack right outside my door. I expected you would use it," she snapped.
"Here?"
"Yes, here," she said, looking annoyed.
I apologized for not anticipating her expectations included my being on display, in her office. I should have known. She no doubt expected Rule #5 to cover this scenario, so I didn't question it. I stood up, walked over to the door, and stepped back into the reception area. As Samantha sat at her desk, eyeing me like she knew what was coming, I unbuttoned my coat and slipped out of it. I hung it on the rack, turned to Samantha, whose face was red, and told her, "I'm sorry."
She just laughed, her eyes darting up and down as she examined me.
Going into the office my nerves were all fluttery. I sat down and tried to eat my sandwich while faking interest in how her day was going.
"Well, baby," Laurie said, finishing her sandwich. "Let me give you the tour."
Laurie took me by the hand and lead me out of her office and into the reception area. From the reception area of the club's office and down the stairs into the club, she pulled me along behind her. There were two dance floors, one on each end. Sixty tables and a large bar in the center of it all.
We went behind the bar and Laurie poured me a drink. I slowly started to forget that I'd let her parade me around naked until a couple of the waitresses came into the bar and decided to take a seat on two stools. Laurie playfully giggled about it as she introduced me to the waitresses, Hannah and Lisa.
"Why?" I looked at Laurie.
"To get you used to it," she laughed. "That's why."
"To What?" I wondered out loud.
Laurie reached under the bar and pulled out a stack of paperwork. She'd gotten an adult permit. This wasn't a strip joint, so why she had an adult permit I didn't quite understand.
"What's this?"
"That's the permit that gives me permission to have you bartend on lady's night," she explained.
Well, this should be fun...
fiction
About the author
I have always enjoyed writing and exploring new ideas, new beliefs, and the dreams that rattle around inside my head. I have enjoyed the current state of science, human progress, fantasy and existence and write about them when I can.
Reader insights
Be the first to share your insights about this piece.
Add your insights