The Boy at the Gym
He cannot take his eyes off me.
image from pinterest
He's young though and his girlfriend is permanently attached to him.
It appears I am having my Mrs Robinson moment. Leave the poor boy alone, I say to myself. As I continue with my cool down on the stretch area of the gym I sense I am being watched. As I lift my head up from the cobra pose I see The Boy looking at me with lust in his baby blues. I stare back but with a blank expression on my face not wanting to give away my true thoughts and desires for this Boy (with the girlfriend in tow). I very seductively go into the downward dog pose and smile to myself.
That tight firm young body with bounds of energy and endurance is making me feel light-headed in this position. I doubt very much that young girl actually knows what to do with him. The thought of throwing him on the bed and riding and devouring his stiff young cock makes my pussy contract and the familiar heat descends on me.
I continue my stretch and I see the girl talking with the Boy but she has her back to me and He is looking straight past her at me. I smirk at him this time and I see his cheeks flush but he does not look away. He cannot take his eyes off me. I slip down into the splits and I see him gulp. Such is his reaction the girl turns around to see who has her man's attention. I lower my head—let's not cause a fuss in the gym on a Sunday morning and anyway I have no desire to fight a young girl.
This is actually the fourth time I have seen The Boy and his permanent attachment. He makes a point of presenting himself in my eye line regardless of where I am in the gym. He has a particular interest when I am on the hip abductors. I can just feel the thoughts running through his head in how tight my pussy must feel as I clench and unclench my pelvic floor. I did initially make a point of ignoring Him on the previous occasions but today is the day I am going to give this Boy exactly what his heart desires. I love being a woman in her forties—young men seem to think we are all freaks especially if we look good and in my case this is true!
I smile to myself at the thought of what is to come or cum should I say!
I have observed that at the end of their very limited session, the girl goes into the changing room for approximately 10 minutes and The Boy goes into the changing room for a minute. His usual routine is waiting near the female changing room and watching me in peace without the attachment. He drinks me in! His eyes do not shift from my body unless he hears the changing room door open. I love him watching me, his baby blues are so intense, and I can feel this Boy has the ability to please me (with a little direction of course). In my experience young men are eager to please an older woman.
Are you ready, baby boy?!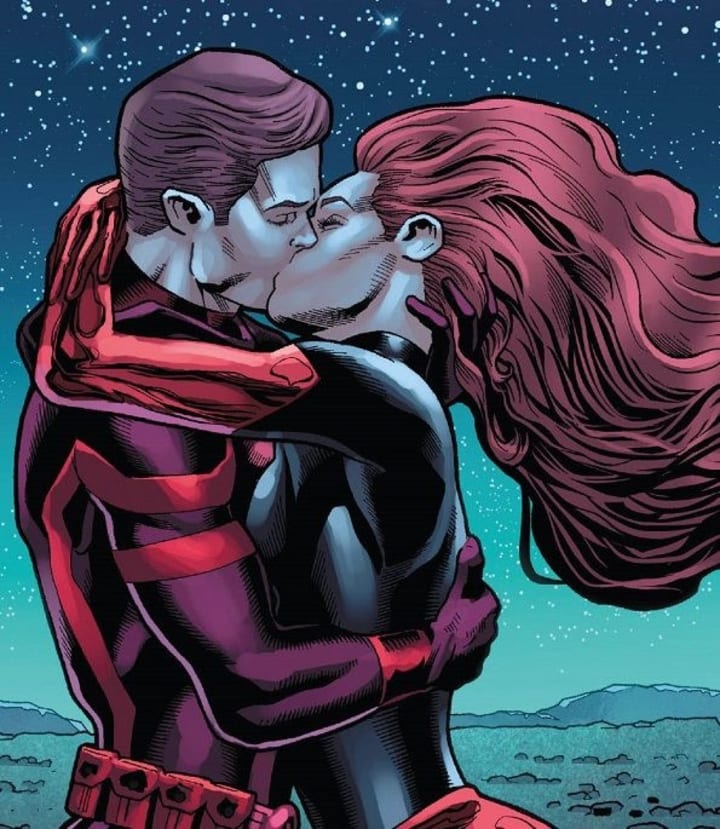 I rise to my feet and head to the leg press. This is the nearest piece of equipment to the male changing room and lie in wait for The Boy... I see him approaching and once again, I jump to my feet and practically push Him through the changing room door. I have no interest if other men are in the room, such is my desire to have this Boy right now (I have waited long enough)
He looks alarmed but only for a second as he realises what is happening. This first cubicle I notice is larger than the others just like the female changing room. I push him in and slam the door shut behind me. I can see his heart beating now, and I can feel his heat as he mentally prepares himself for the exact experience he has been dreaming of no doubt.
"Are you ready, Baby Boy?" I say in a very casual voice.
"Yes" is His only word before my mouth finds his and we kiss as long lost lovers reunited. He is so very hungry, his tongue is probing and strong. He wants to take me in, but I pull away... he looks at me crestfallen until I drop to my knees and look up at his baby blues.
The beauty and ease of tracksuit bottoms mean I free his cock swiftly... Oh, baby! I say you are healthier than I imagined. His 10-inch thick cock literally springs from his tight designer shorts. My mouth begins to salivate at the sight, and that is the perfect reaction as I sink my wet mouth over his head and continue down his impressive shaft. He moans loudly, and I immediately have a vision of the whole male changing room listening to The Boy moan as I suck, spit, and slurp his cock. I feel him pulsate and grow in my filled to the brim mouth.
He grips my hair hard and falls back against the cubicle wall and attempts to steady himself with his other hand. I keep the rhythm with my wet mouth, and I know he will cum soon, I continue the oh so sweet pace. He is getting even louder now so I take him fully to the back of my throat and in that split second, he erupts like a volcano down my throat and into my belly. I keep sucking until I have drained the life from him and he collapses onto the floor beside me.
As I watch The Boy recover, I wonder what the time is and how long we have actually been in the cubicle. I don't want to ruin the moment, but I proceed to bring him back to Earth with the knowledge that he had better get going before the attachment comes looking for him or worse still, asks Bill the manager to check for her.
Surprisingly he doesn't jump to his feet with the looming possibility that his girlfriend is wondering where he is; instead, he kisses me and asks if he can see me again. He is desperate to please me and experience my special place.
How sweet, I think to myself. All I say is, "You better get going, or we are both in the shit." He pulls his pants and tracksuit bottoms up and disappears out of the cubicle with a look of wonder on his face...
I smile to myself and wonder what will happen next Sunday. ;)
erotic
About the author
Hey guys! 🙌🏽
My name is GF and I started blogging in February and I am in the process of setting up my own Healing Touch Therapy business.
I am very excited to part of Vocal and I look forward to interacting with you all
P
Reader insights
Be the first to share your insights about this piece.
Add your insights