The Beginning
Where all good stories start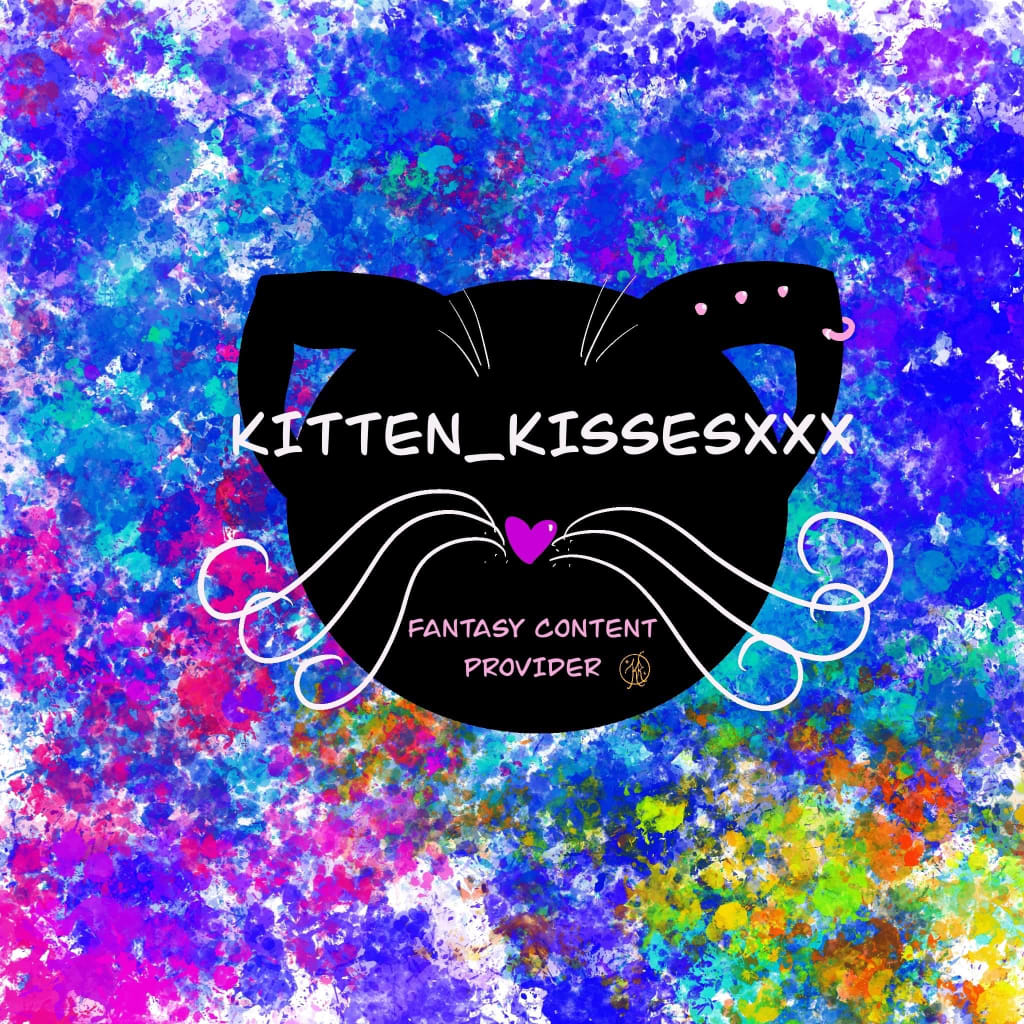 kittenkisses.onuniverse.com
Welcome to my first blog post. It occurred to me that my life might be considered.... well, a-typical to say the least.
Now don't get me wrong, I LOVE MY LIFE! It's full of excitement and new challenges, but it gets lonely sometimes.
It's not exactly as if I could go to my mum and be like, "hey mum! What angle makes my tits look better?"
My mum is kind of one of my best friends so it's really difficult in general to keep such a big part of my life from her. Maybe one day I'll tell her once I'm more mainstream? I'm not sure.
I'm grateful that I'm not completely alone though. The team that I've built is one that can't lose!
But I'm rambling... I set out to tell you about how kitten kisses came to be and that's what I'm going to do.
I guess the best place to start is the ballad of Alice and Mia.
It was only second grade when a little girl who spoke no English moved to Canada. The little girl's teacher said "Mia, this is Alice, she never stops talking. You stick with her and you'll learn English in no time."
And the teacher was right! Within two weeks Mia was speaking the new language and Alice, unknowingly, met her best friend and future wife.
The two girls were inseparable. Apart they were pretty amazing, but together, they could take over the world.
I think that's why fate had to keep us apart for so long. Couldn't let us max out our stats or something? Mia's parents sent her to a private school in another country, and we were kept apart for about three years.
We tried our best to keep in touch, but time zones are a mood killer. Sometimes Mia would come back for a week or three in the summer, but other than that we never saw each other.
Flash forward to the worst year, 2020. Mia came back to Canada to get some paperwork sorted so she could go to school in yet another country. She moved in with me and my now ex, Brian.
Brian was a not good person, but that's another story for another day.
One night after her birthday in August, she said "Alice, you can't marry him. You know, he acts like he's embarrassed of you, but you're like... really cool! And it just makes me so frustrated, because you don't think you deserve better... but if you just had an environment that supported you, you could be so amazing."
She didn't know this, but she revived me that night. I didn't realize how dead I had become inside... so I made a decision to get my shit together. If not for myself, then for her.
T'was not long after that when I got drunk and confessed I had been in love with her since, well probably since we met, honestly.
Then I got a job, told my boss what was up on my first day, and by Friday, I packed Brian's things in his car, left it at his work, and started my new life.
I worked hard, walked to and from work every day (an hour both ways), Mia moved in for reals, but yet we were still struggling financially.
It was then that I remembered camming when I was 18, and making decent money. When I told Mia about my plan she was hesitant but thought it was a good idea over all!
Sure enough, in a mere hour we brought in over $200 USD! I had men messaging to pay me $500 to watch me eat a bag of gummy worms. We realized that we had stumbled across a gold mine! All we needed was organization and planning.
Sadly, nothing good can last. Mia got early acceptance into her school, which left me looking for a roommate.
Originally I had posted an add on a marketplace website for our city, but they thought I was fake and took it down. So then I turned to tinder.
Low and behold, I matched with James.
When James showed up, Mia and I were slightly concerned he was homeless. The poor man looked pale, scruffy, cold, tired, and well... homeless.
I had an okay feeling about him though despite my unease.
Mia left a week later.
Now, at first, James and I couldn't stand each other! I thought he was loud, dirty, and lazy. He thought I was a money hungry bitch who never cleaned and was also lazy.
Apparently, all it takes to become best friends is a bit of covid and Christmas. We realized that both of us are hustlers with less than ideal upbringings. Our ADHD scatters us when we're apart, but together we're unbeatable! Every movement and thought is in sync, as if we have a telepathic connection.
Of course, we ended up falling in love. I mean, look at how amazing we both are! When I told Mia, she was so happy to hear that it was working out, and it turned out she found herself a cute goth boyfriend who reminded her of me.
He seems like a really cool guy.
Anyway, obviously now that I was dating James he wanted to be more included in the business. And that's how I ended up following through and making our own platform.
I noticed the excessive filters and restrictions on porn, I noticed there wasn't porn really for blind people, or any place to get fantasy content customized to your liking. And thus, kitten kisses was born!
Now I'm hustling, trying to build an empire with my two loves. And of course Melissa, a close friend of mine, has joined now as well as a few others.
I've never been good with endings... it feels anticlimactic... but I suppose it's not really the end is it? This is only the first post! Just wait until you hear about the rest of the chaos that follows!
Fair well for now my lovelies!
Always yours,
Alice Bay