The Baddest Models on Instagram of 2021
The start of a beautiful series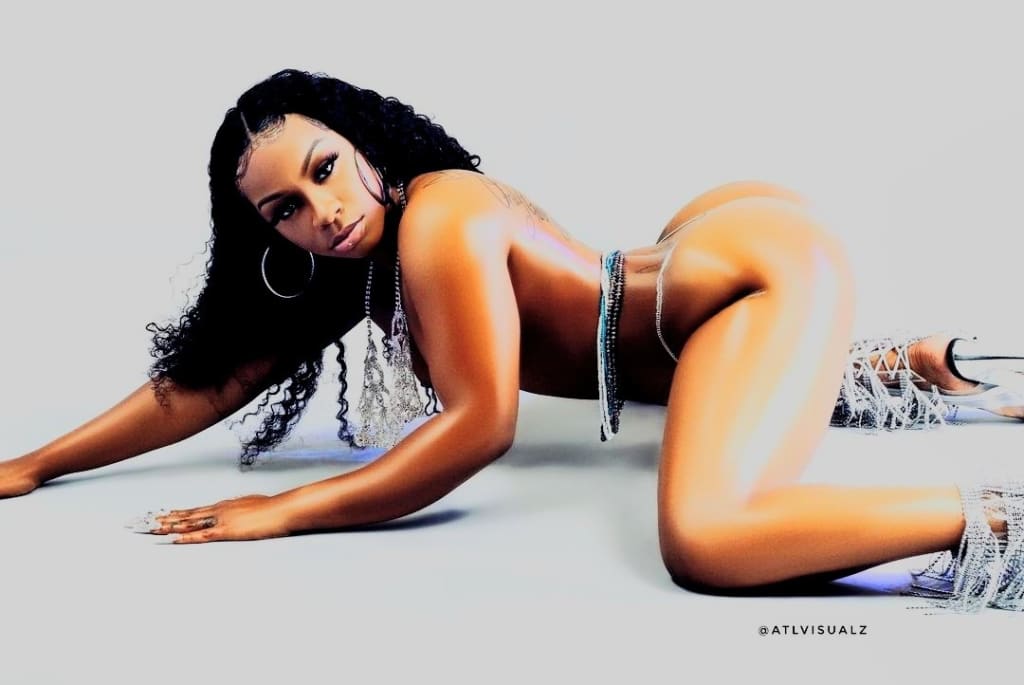 Kindra McDuffie aka Rocket
The Baddest Models on Instagram in 2021 is a series we will share with you throughout the rest of the year. A big shout out to Vocal's "Filthy" section which allows us to celebrate this new generation of body positive women!
Model: Lex
Instagram: _lexkarina
This New Yorker is a bartender and hairstylist. You can check out her hair page at @__slayedbylex. We don't know a ton about her but we know she's hot!
Model: Kindra McDuffie
Instagram: @kinnymcduffie
Also known as Rocket, she's a bubbly personality that can kill it at the gentlemen's club. Check out her Only Fans at: Onlyfans.com/rocketfalls. A native of Buffalo, New York, Rocket's smile is as beautiful as anyone's on the planet!
Model: Crystal the Doll
Instagram: @crystal.the.doll
We first got hip to Crystal the Doll years ago when she seemed to be popping up on every urban modeling website in the country. The Detroit native is more than just eye candy. She acts, raps and is a business woman. Her sexy rap songs "Bedroom" and "Juicy" are as hot as her modeling photos on IG.
Model: Hollywood Brittany
Instagram: @_hollywoodbrittany_
When we first saw this blazer out of Portland, we were rocking out to her song "Juice Gang," a few years back. While she still raps, we grew to appreciate her thick and colorful form of modeling.
Model: Ivy the Dream
Instagram: @ivythedream
This curvy brown beauty just kills it in a thong or sling. She says she's "bona fide" on her Instagram page and we do not disagree.
Model: Bea Taylor
Instagram: @ iam.beataylor
Bea Taylor is a southern girl from Alabama who has won awards on the urban modeling scene. For much of the last decade she was featured on various websites and in magazines. She's still doing it big with over 330,000 Instagram followers.
Model: Lanipop
Instagram: @lanipopchicago
Lanipop has grown up before our eyes. She rose to fame dancing her heart out on YouTube during her early days in Chicago. She became one of the most sought after exotic dancers in the nation. Now days she is still in the biz, with over 600,000 followers on Instagram, but she is an expectant mom as well. Check out her Only Fans account at: www.onlyfans.com/lanipop6.
Model: Miss Baddie
Instagram: @missbaddiex
The definition of THICK, Miss Baddie X has almost 40,000 followers on IG with another 17,000 on Twitter. The self described "Certified Freak" has got two Only Fans accounts. One has free content at: www.onlyfans.com/missbaddiexo. The other is paid at www.onlyfans.com/missbaddiex.
Model: Nivia Nicole
Instagram: @prettyfitnivia
A lone star out of Dallas, Texas, this beauty has held up extremely well after starting as an exotic dancer over a decade ago. Along with being a model, Nivia Nicole also advocates for healthy living and fitness. Her Only Fans accounts can be seen at: www.onlyfans.com/nivianicolevip and www.onlyfans.com/thepluguncut. Both are for paid subscribers.
Model: Jenn Morel
Instagram @jennmorel
One of the best choreograph dancers on earth, Jenn Morel has made her mark in the world of music as a rapper/singer. The Dominican born artist has been a featured model and also danced on music videos for Drake and Nicki Minaj. Morel released her first full album, which was self-titled in 2020.
Model: Alicia Justine
Instagram: @_alicia_justine
Ok, so many of our faves become triple threats as models, rappers and actresses. Alicia Justine does the modeling thing very well, but she also designs homes. While doing those diverse careers, she also uses her platforms to support the Nobody Left Behind Bail Fund and the Black Lives Matter movements. Alicia Justine also provide a steal for her Only Fans subscribers with over 1,000 photos for $10.
Reader insights
Be the first to share your insights about this piece.
Add your insights