Stepmom Empties his Balls
MYLF scene review starring Anissa Kate & Codey Steele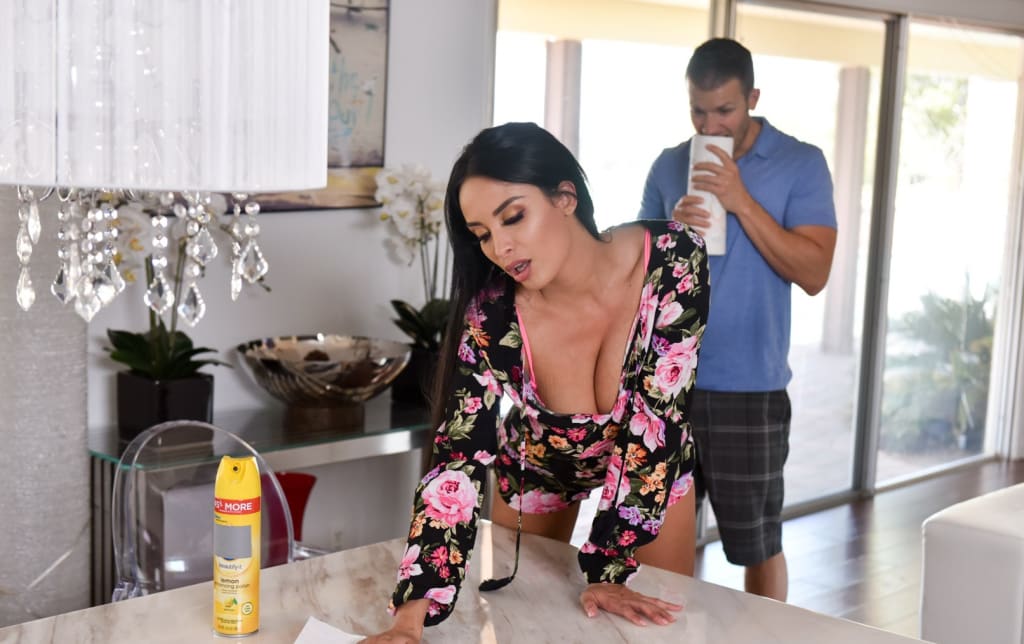 The internet is a 'hot bed' for pornography at the minute as the competition is literally 'stiff' with everyone being locked in doors at the moment. Websites keep slashing and cutting their price but the quality has only went up as people need to compete with what's out there. A website called 'MYLF' has recently cropped up in search engines producing some high quality scenes in it's wake. They seem to specialize in the 'Taboo' genre and more specifically the 'Stepmom' niche as you can find most mature pornstars have filmed a stepmom scene for them. The price is better than most at the moment going at a cheap monthly cost of $19.99 which works out at 66 cents a day. If you want your commitment a bit higher than that MYLF offers a 3 month membership for $54.95. That works out at 61 cents a day which again is pretty good.
If you want to be monogamous with your 'MYLF' then a yearly membership will put you back $99.95. Apparently though it works out at you pay for 6 months and get 6 months free which is also good. The quality speaks for itself and I've watched many a scene with new stars like Kit Mercer and Vera King done to a very high standard. This particular scene stars the highly sought-after Anissa Kate. Definitely a unique commodity in the adult industry as Anissa is all natural beauty with no curve enhancements. Anissa is of French-Algerian descent and was apparently a regular at swingers parties before her porn career. Now at the age of 33 she was born in Lyon, France back on May 7th 1987.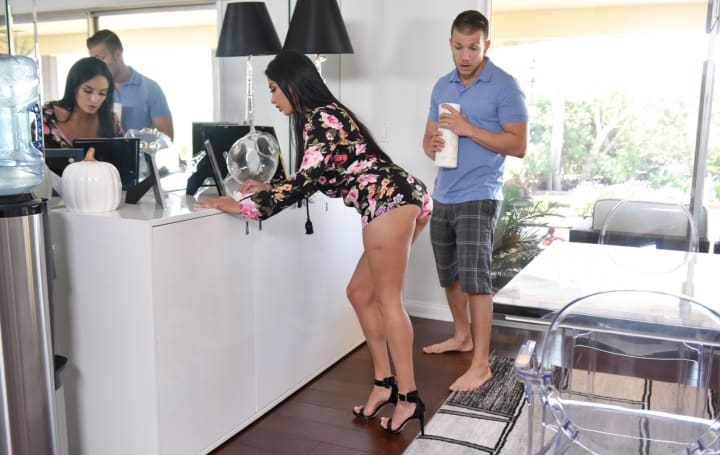 Her porn debut was back in 2011 for director Alexander Legland but she debuted in a film that same year titled Ultimate French Girls 3 with the performer Tony Carrera. Anissa was then shot in a scene with Christophe Clarke in the movie 'Budapest DXK.'
Anissa stayed in her native Europe as she travelled to the United Kingdom to shoot with studios such as Harmony. Anissa currently resides in the United States of America and as scenes like this prove she is in very high demand. In this scene she shoots with the likeable Codey Steele in a scene comically titled 'Empty Nut Nest Lover.'
Codey is surprisingly older than Anissa despite playing her stepson in this scene; although he probably appears the more youthful of the pair. Born in Los Angeles, California back in 1976, Codey was raised 'very Mormon' by his parents. Despite this he was very promiscuous growing up and had his first sexual experience with a girlfriend at a new High School. At one point he was actually working the regular 9-5 job while shooting porn on the side. It was apparently Alison Rey who gave him his first big break in porn and allowed him to move to LA.
I've actually watched quite a few porn scenes with him in and he is a really good actor. He's also a competant performer too which is probably why he's getting so much work.
The scene begins with Anissa talking to her older husband in their kitchen. He can see she is upset about something and tries to get her to talk to him. Anissa eventually opens up stating she misses he stepson Codey since he left to go to college and live with his girlfriend. Her husband tries to cheer her up and tells him to go see Cody. He even suggests inviting him home to stay from time to time so she doesn't miss him so much. The guy who plays her husband is a regular non-performer actor in porn movies. Unfortunately he's not creditted but he does a good job of making the whole thing seem real and believeable. The scene then cuts to a glamorous Anissa going to see her stepson Codey at his new place. His girlfriend isn't home and Codey even seems a bit awkward that his stepmom would come visit him. It's a good acting and builds to a very arousing sex scene in the process. Anissa offers to show him how to properly look after his new place as she doesn't seem satisfied with it. The scene cuts to a montage of the gorgeous French woman cleaning the house as her stepson discreetly checks her out. Anissa ends up in the bathroom in her bra and panties scrubbing at the floor.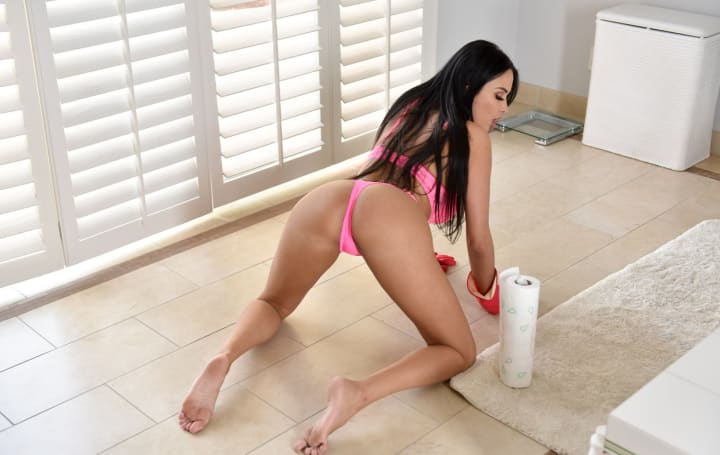 It appears Codey can't be discreet anymore and is caught outside rubbing at his crotch. Anissa welcomes the attention though and invites him over so she can give him a blowjob. Watching her go to work is a thing of beauty and that French accent she has really does add to her attractiveness. I think it's a combination of her model looks and the fact that she's a natural beauty which make her so popular. I think fans are also turned on by the fact that she does some really dirty stuff in scenes too. Eventually Codey bends her over the bathtub so we get a good look at her natural curves. What makes this scene even hotter is that Anissa is dismissive of both Codey's girlfriend and her own husband. It makes it all very taboo and twice as enjoyable for the viewer.

They go through the motion of all the different positions but viewers get all the best angles and this is a great scene. I have to give it 5 out of 5 for acting and sex; chances are you will re-watch this scene. I also think women will really like Codey Steele's boy next door look.
5 out of 5.