Spoilt For Choice?
Alanah Rae gets double action in a classic 'Naughty America' scene.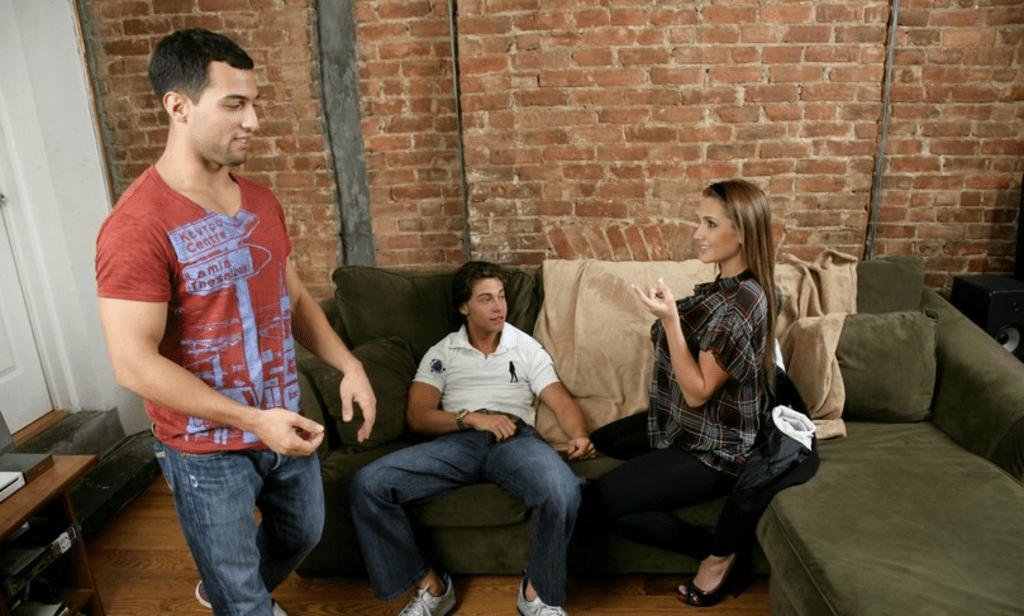 You can imagine the erotic fantasies in young and old males alike on the back of shows such as The Simple Life. You must have seen it, the show where the glamorous Paris Hilton and Nicole Ritchie's daughter pretend to work and flirt outrageously with any man they encounter. I bet Lionel Ritchie's head hit the ceiling when he saw his daughter on that show!
She spots her prey...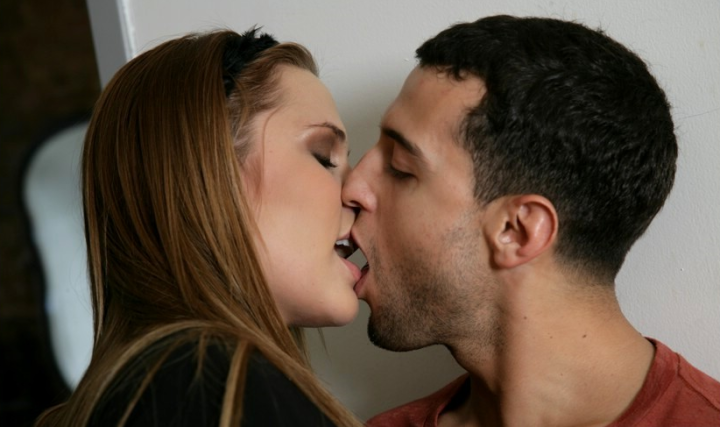 Porn companies were wise enough though to notice a good thing when they saw it, there was obviously something of a big turn on when it came to sexy, spoilt brats. One of these porn companies was Naughty America who came up with the series "Naughty Rich Girls" which still runs today on their website. Check out Naughty America if you can, I managed to find this classic scene with gorgeous red head Alanah Rae having her wicked way with two men. Alanah got into the business about 2008 after trying stripping which didn't satisfy her sexual urges. It turns out she's an exhibitionist and likes to have sex out doors and in public. If you look at her before this scene she just screams girlfriend material with her long hair, thick lips, curvy figure and cute face. She's now had her breasts enhanced but they're natural in this scene and look delicious. Her statistics are currently 34DD-27-38 and she still looks as gorgeous as ever, sporting blonde hair these days. In this scene she has innocently lost her wallet which has been found in Spanish Harlem by two young guys played by Seth Gamble and Mikey Butders. She confirms this on the telephone before setting off to meet them at their home. Alanah enquires at the door whether this is the place where the guys found her wallet. Much to Mikey's surprise Alanah is gorgeous and the pleasure can be heard in his voice when he says "Yes it is!"
Tigress on the hunt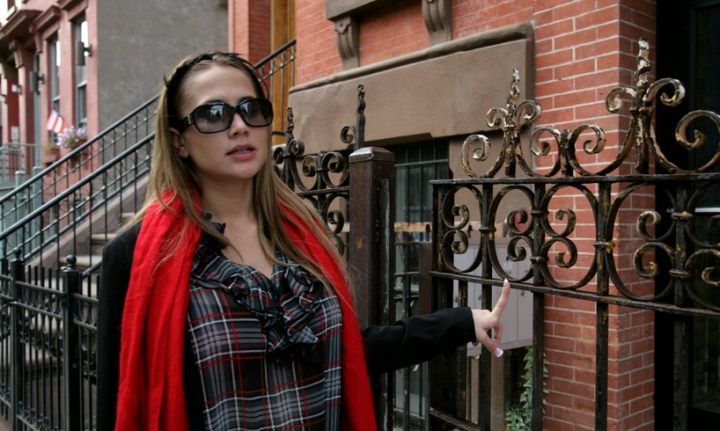 The cute Alanah literally pounces on him saying "Oh my god, thank you so much," slipping him the tongue while kissing him. She then enquires where the wallet is to which Mikey says it was his friend Seth who found the wallet. Alanah looks a little embarrassed but not enough to deter her from what she does next. Mikey tends to grin awkwardly a lot in his scenes, although he's a decent performer I don't really rate his acting.
The guy who found her wallet is Seth Gamble, a regular in Naughty America scenes, this looks to be one of his earlier scenes. Seth looks really young here and is sporting long hair, it was back in 2009 so he will have been 21-years-old. He sometimes over acts but he's suitably quieter in this scene which works well although he is a good performer. Alanah is reunited with her wallet and makes sure to give Seth the same treatment as Mikey, literally pouncing on him and shoving her tongue down his throat. It's clear Alanah wants to show her gratitude but when Mikey goes to leave it appears that one man may not be enough for her. The cute redhead complete with hairband starts to suck their cocks and does a terrific job visually. She's clearly enjoying her second year in the industry here as she lubes up the guy's genitals ready to give her satisfaction.
"Till I can get my... Satisfaction."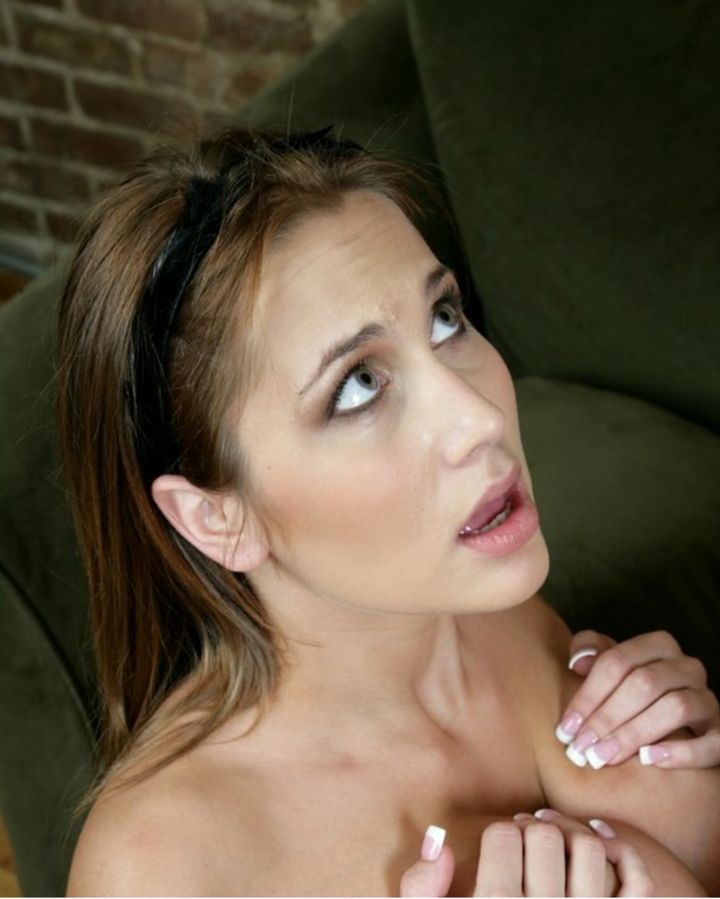 Seth bends her over first and we get a good shot of Alanah curvy behind which jiggles nicely for the camera. While Seth pounds her Mikey receives a blowjob complete with spitting action from Alanah and she makes sure to lube his balls as well. It's well shot, my favourite position being the cowgirl but the doggy position is good both guys getting a turn to pound Alanah. I think the directors knew the doggy position would be good for Alanah's figure so made sure to focus most of the action there. Half way through Mikey gets a message from his girlfriend as he continues to receive a blowjob from Alanah. He has to leave to pick her up which adds to the taboo of the scene although the acting is still a bit below par. It's a decent scene rescued by Alanah Rae's beauty, acting and sexual gameness but it's not great. It will still be on the Naughty America site but I managed to pick it up at whorestepmom.com if it's still there. I give this classic scene 3 out 5, decent but let down by some dodgy acting.
3 out of 5.