So Did We
I never thought the night would come, but it did, and so did we.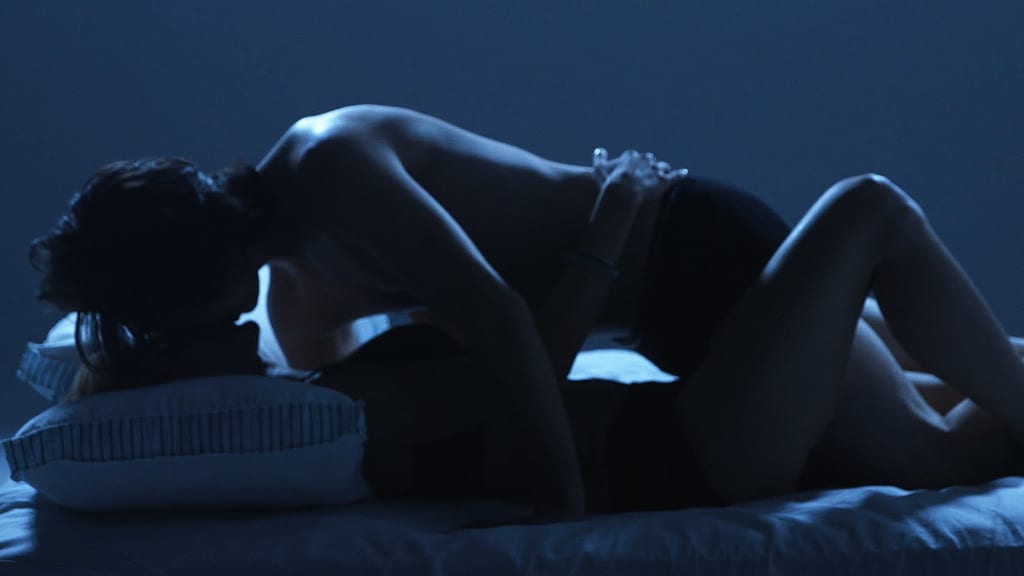 The night I never thought would happen finally came, and so did we. We were really into the idea of waiting until our wedding night, and that night was finally here. It was a very stressful day, making sure everything was set up correctly, everyone was there on time, and the flowers. The florist had attempted to send the wrong flowers twice, which made me furious, so when the third attempt arrived, and they were finally correct, I knew I could relax. I sat there as my sister in law did my hair and makeup. It was early, in the A.M. The wedding was at 12, and out flight out was at 7:30 that night. Three hour drive to the airport, 8 hour flight, and then we would finally seal our love.
11:45 a.m. arrived, 15 minutes until I walk down the isle to say "I do" to the one I love. All of my girls are waiting to see me. We have decided to do a first look photos with me and my bridesmaids. My maid of honor is going to be the first one to see me. As my mother helps me into my dress, my photographer is being a busy bee, which is what I paid her to do, so she better be! I come out of the spare bedroom and my maid of honor instantly starts tearing up. My other girls turn around to see me and I don't think I've ever felt so much love from my friends.
12:00 Wedding time. As all my friends walk down the isle to stand on either sides, my father looks at me one last time and says, "You know we can run, we still have time. Do you want your keys?" I laugh my ass off, which is exactly what I needed to hear. I tell him that it's time for me to walk down the isle to stand next to my soon to be husband. I stand there arm in arm with my father and the curtains open. Everyone is standing and then I see his face. He is smiling, ear to ear, wiping little tears away from his eyes. I can feel the love from such a distance. I know it must be true.
Skip ahead a little bit, after the ceremony. Everyone gathers into the reception tent, and we walk in last. It's a very nice reception. I am now a Mrs. I get to love on my husband all night long, goodness, I love that word, husband. The reception could not be more perfect, and after we are all done eating and dancing, it's time for our send off. We head into the spare room to change our clothing first, taking turns so no one notices one of us is out of the tent at the moment.Then back into the tent for our send off.
This is it. Headed to the airport to leave for our honeymoon. Headed to a different state, together, in the same bed, by ourselves. This night could not get any better.
As we arrive to the next airport, after 8 hours on a plane, we realize we've both had a "full nights sleep" on our journey. We get our rental car and make it to the resort, both fully ready to seal our marriage. I check us in, and get our rental house key. Damn, this honeymoon shit is expensive, thank goodness we have a time share so it's not too bad!
As we pull into our driveway, we see that we have a beautiful place on the ocean and we rush to get our bags and get inside. My new husband puts our bags in the middle of the sidewalk and he scoops me up into his arms to carry me into the house, he then goes back out for our bags and I could not be any happier than I am at that moment. When he walks back through the door, I can see his eyes fill with lust as he stares at me. I'm not dressed in anything fancy, only my plane "wifey" outfit. I know what the look is for though. He wasn't a virgin, and neither was I, but I had only had sex two times before we got together, and he was a little more experienced than I was.
He dropped the bags and lifted me up, wrapped my legs around his hips, and carried me into the bedroom. He laid me on the bed, gently, and removed his shirt. Gosh, I loved seeing him shirtless, and now the thought of seeing him fully naked, aroused me immensely. I sit up and he grabs the bottom of my shirt and lifts it up. He got it over my breasts, and stepped back to admire me in my lingerie, something he thought he would never see. He looks into my eyes and comes close. His lips meet mine and we fall backwards onto the bed. I grab his waist band on his jeans and unbutton them, sliding them down as far as I can before letting his lips go. I press him into standing position and I slide off the bed onto my knees. I pull his pants down and I see the large bulge of his erection through his boxers. I smile with joy as he watches me. I slide his boxers down and there he is, his penis right in front of me.
I cannot resist, I give him no time to think, I grab him by the base and shove him deep into my throat. I can hear his manly groans, and it makes me go harder. In and out of my mouth, until he can't hold it back anymore. He cums, hard, and it goes straight down my throat. Making him cum so hard, turns me on so much that by the time he gets my pants down, I'm already soaked. He pulls everything I have on, off and gives me a slight smirk. He asks me if I'm ready for this step of our lives, and I smile, bigger than I ever have. He slowly inserts his still erect penis into my pussy. Oh how it's been so long since my last time, and his too. It feels so nice to have him in me, thrusting, in and out, all while he is teasing my nipples. I feel him so deep, and he is all about how tight and wet I am. I can feel the build up of an orgasm inside of me. It's getting stronger and stronger, and he is getting harder and harder. He bites my neck, and I almost lose it right then, and once he releases my neck, I know it's my turn. I grab the back of his neck, and pull him close to me. I let out a loud moan, right in his ear and I bite his neck. He lets out the manliest, roughest, groan I have ever heard, and it's so sexy. At that moment, I know I have no more control, and neither does he. The night I never thought would happen finally came, and so did we.