Slut Stepmom.com
Karla Kush sets the tone for the new Naughty America site.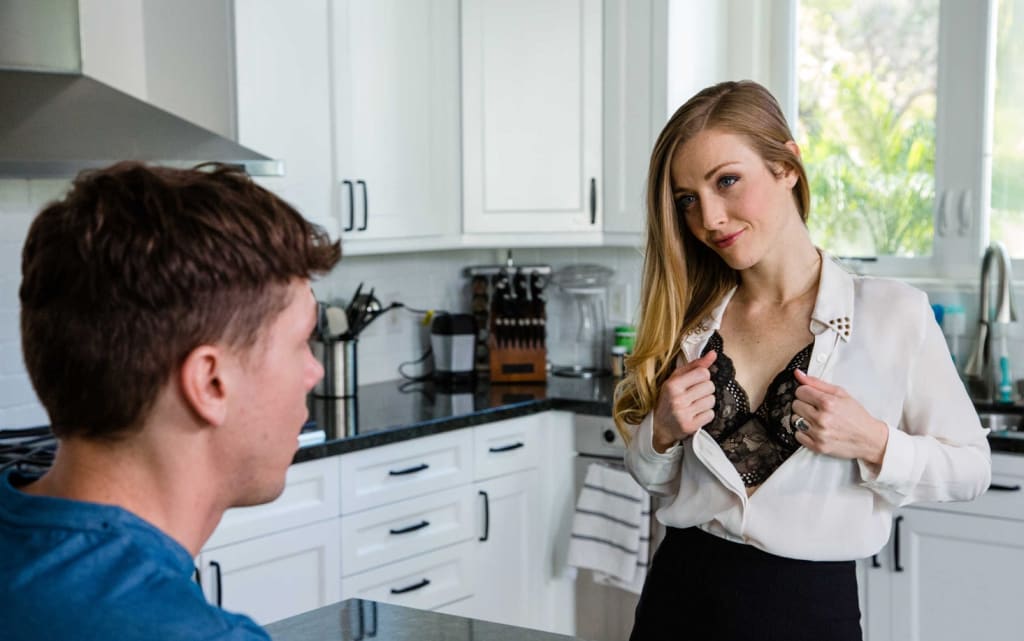 Naughty America has decided to permanently dip their toes into the stepmom genre of porn. Recently the niche has seen a lot of demand across the internet. Some sites are even limiting how many such scenes they do, in order to make the demand high. It's a clever tactic and seems to be working, as the big sites such as Brazzers haven't changed their tactics. Naughty America is following suit and has only made three scenes to date for this website. This is quite disappointing and will make you wonder if they can even advertise 'Slut Stepmom.com' as a website on its own. Luckily their membership doesn't work like that and gives people access to over ten of their sites. Still if they're using 'Slut Stepmom.com' as a banner to promote their product then they have to produce more scenes soon, surely.
That sweet Kush....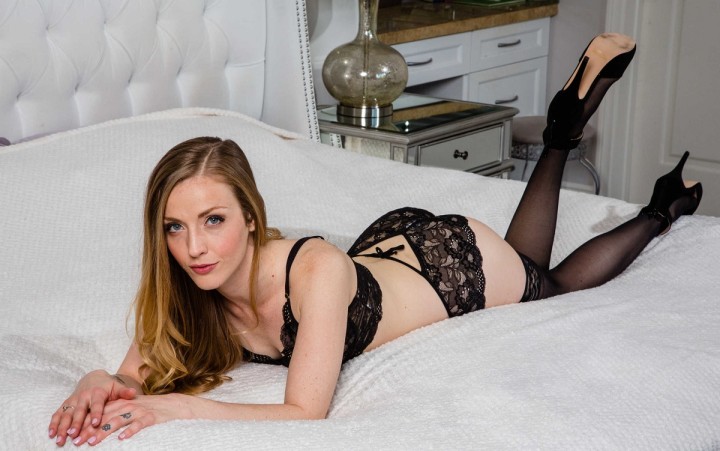 Get ready for this scene, as it's an absolute nut twister with a surprise. I was a bit taken a back, as some recent Naughty America scenes have been a bit boring. This however was a dirty, sweaty escapade that would make you want to wash the bed sheets twice. Starring the talented Karla Kush, who I hadn't heard of previously; she puts in an eager performance as the stepmom of Rion King. Extremely talented Karla is an illustrator/cartoonist and can play musical instrument like the harp and piano. Originally from Las Vegas the former nanny is 28 years old, although she carries herself in a way that would suggest she's older. This works well for the scene as she plays the stepmom of the likeable Rion King.
To seduce a King...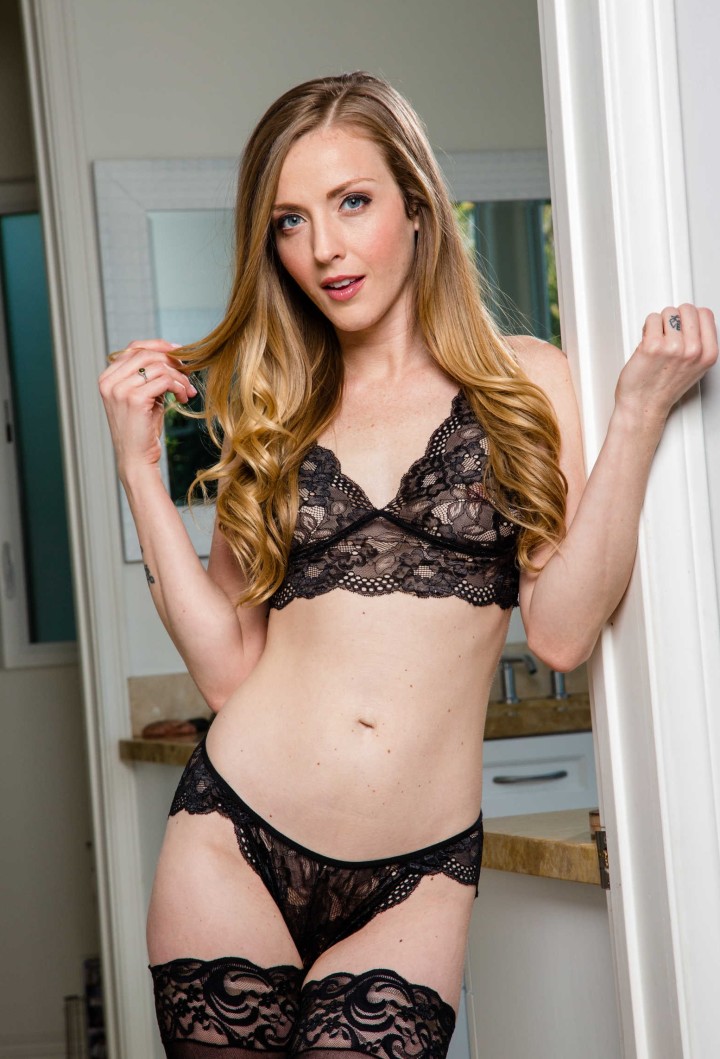 Rion King is another unknown quantity to me, but does a decent acting job here. He has a ripped, muscular appearance that should please most female viewers. His acting is a lot better than Karla, who seems all too eager to get naked in this scene as soon as it starts. The scene begins with Rion arriving home (presumably from school) and helping himself to a sandwich from the fridge. The flirtatious Karla enters and seductively refers to Rion as her son, asking him how his day was. Rion is pretty disrespectful to his new stepmom by implying she's sleeping with all her office colleagues. Karla doesn't turn the temperature down for a second, and while it is pretty arousing a bit of solid acting would be great. She begins making stepson Rion an offer he can't refuse; stripping down to her smalls and showing him the goods.
I'm bringing sexy back...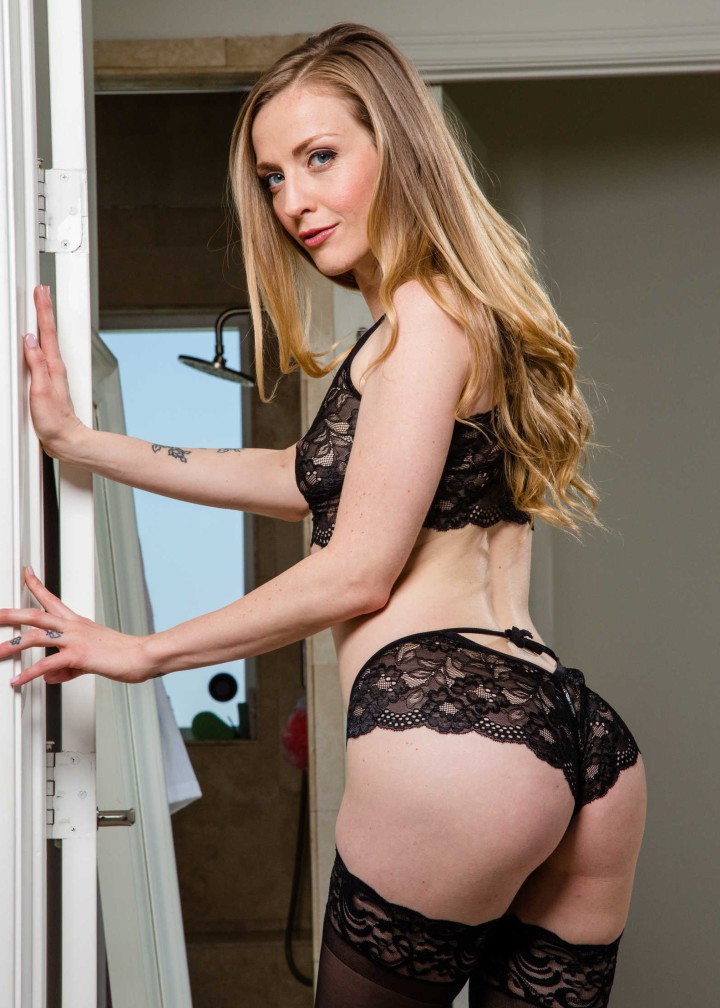 Once Rion confirms his new stepmom will keep their affair a secret, he's fair game. His 'mother' treats him to a sloppy blowjob across the kitchen counter and seems to genuinely enjoy the size of his cock. Karla's lean pale body and dark hairy pussy are an excellent sight for the eyes. Her natural body shape is a breathe of fresh air and kind of reminds me of India Summer's nice shape. The action goes to the bedroom and there is good chemistry between the pair. One gets the feeling that Karla has wanted to go with Rion for a long time. It's evident she's enjoying her self, as she squeals from having her pussy licked. The acting doesn't stop when the sex starts either, as Karla compares Rion to his father. At one point she even asks Rion to bring his school buddies over for a fuck.
Hardcore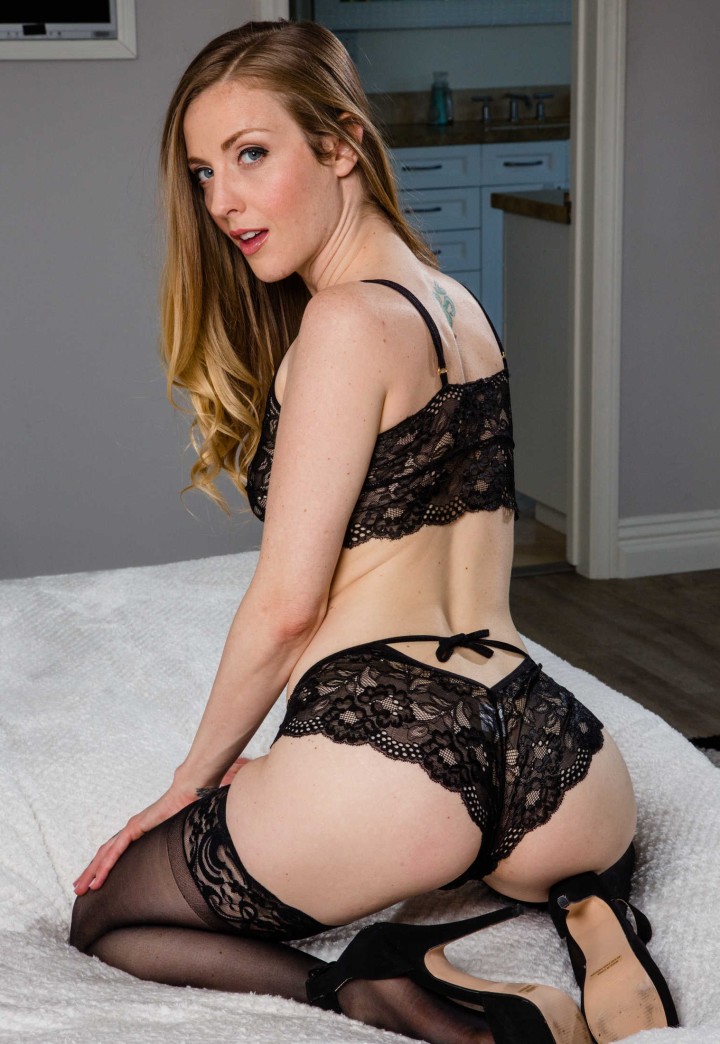 What's good here is that Karla becomes more and more disrobed as the scene goes on. Foot fetishists are going to love watching her have sex in her tights as well. The action gets pretty sweaty and Karla appears to have multiple orgasms throughout. While in reverse cowgirl she even manages to squirt from the excitement. Rion does a good job here to keep the action at a fast pace. While the acting was short at the beginning it's more than made up for during as the two talk to each other while they go at it. Karla constantly tongues her new stepson in a taboo type of fashion, which is pretty hot. There needs to be more smooching in porn, as it seems to make scenes more genuine. The verdict here is five out of five, but I'd like to scold Naughty America for not producing enough stepmom scenes. If you're going to advertise a site called 'Slut Stepmom.com' amongst your main product then you must deliver to the customer as advertised.
Five out of five