Sexualization of Vanessa Hudgens
Nude photo leaks may have tainted Vanessa Hudgens's good-girl image, but her sexualization only improved her career.
Sexy photos of Vanessa Hudgens, clad in bikinis and other revealing ensembles, have blanketed the internet since she was old enough to serve in the armed forces. Born in 1988, she was on of the first multitalented millennial superstars. Perhaps it is the good girl gone bad appeal that has sexualized the popular perception of her once squeaky clean image.
She played Gabriella Montez in the hit film series, High School Musical. Gabriella was the brainiac of the group of rising stars that included Zach Effron and his underage abs. On at least two occasions, photographs of her topless made their way around the internet ethos, tarnishing her Disney-bred, family friendly image. Her innocence might have been shattered, but her star power exploded. Rather than deny who she was, as Brittany Spears did, Vanessa Hudgens embraced her sexuality. She was 18 when the frenzy began and her fans ranged from twelve-year-old, eighth grade school girls to twenty-one-year-old fraternity brothers. Google "Vanessa Hudgens bikini pictures" and it's clear why Maxim and FHM regularly post her on their sexiest women lists. Even worse, "Vanessa Hudgens naked" is a significantly popular Google search term. There is no end to a teenage boy's curiosity.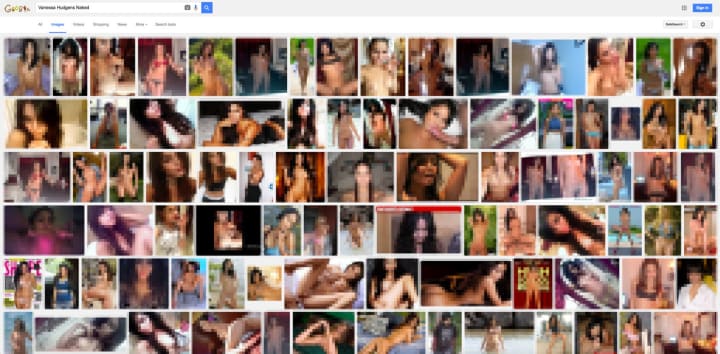 Vanessa Hudgens's Appeal
There are few girls that combine nerdy and sexy with an abundance of talent the way Hudgens does. But it begs the question of how young is too young to be sexualized in the media. At what age is it appropriate for a 32-24-32 body to become the fantasy of young men worldwide. It didn't take too long for fellow actresses like Ashley Tisdale and Emily Browning to shed their innocence and advance to sex symbols. It further begs the question of whether Disney just a staging ground for sex symbols. Perhaps Disney would argue that they do in fact keep the young women shielded from sexualization for as long as they can, but eventually stars like Justin Timberlake become as famous for gyrating on stage in Madison Square Garden as they were for singing in the Mickey Mouse Club.
From her teeny bopper beach play with her ex-boyfriend Zac Efron, to salacious on-the-set photos from her film Spring Breakers where she wears a bikini for most of the movie, men and boys have been gawking at this young lady's body for over a decade.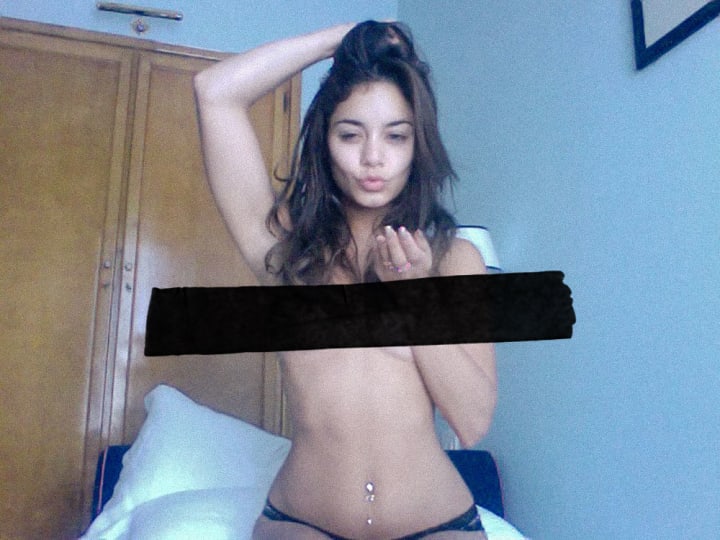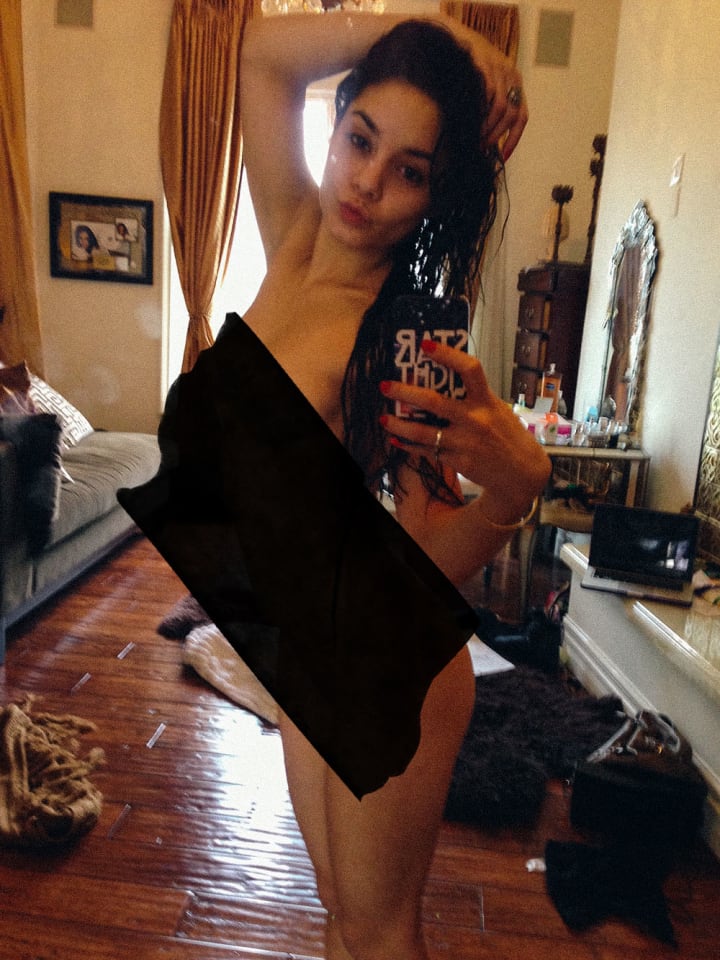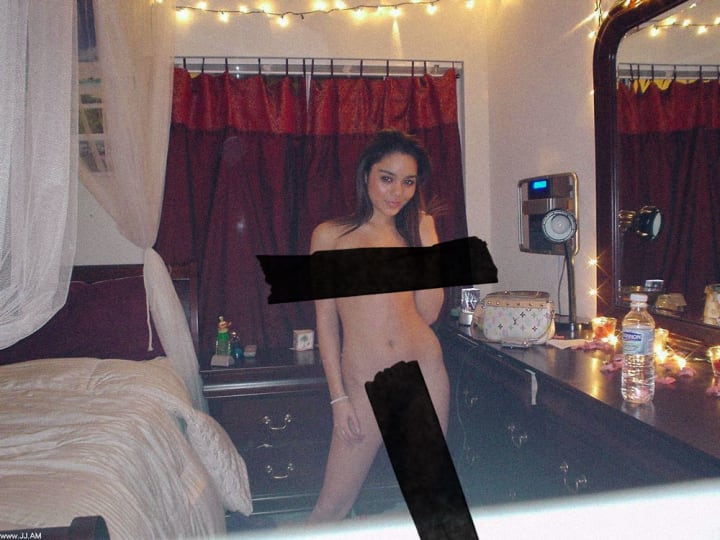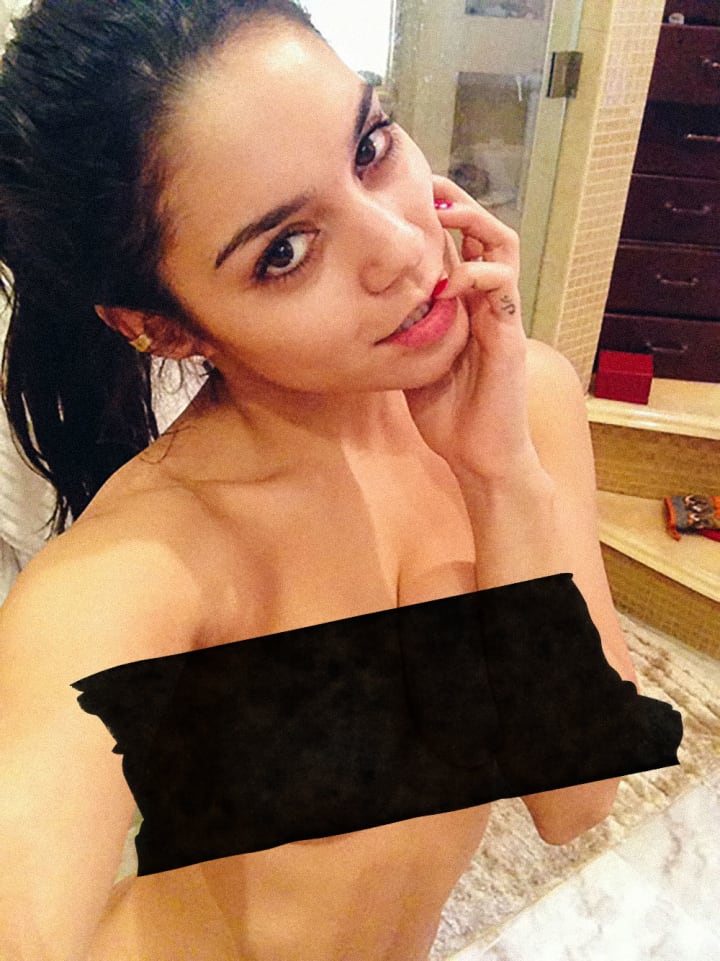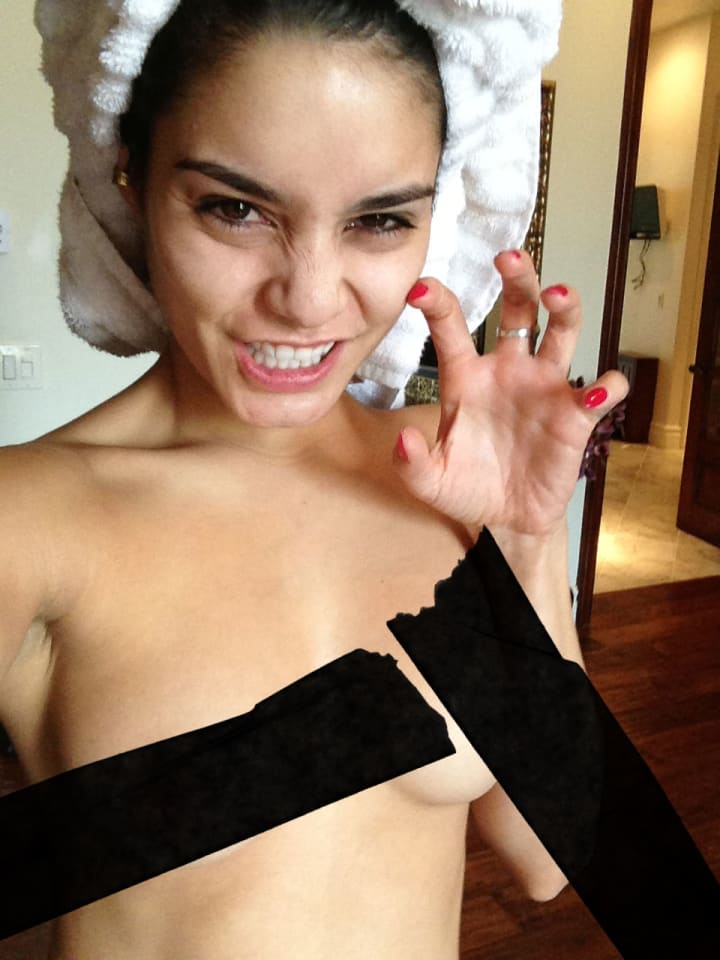 Sparking Sexualization
How did it all begin? What was the spark that ignited her sexualization? Some say it was a hacker who released her private nude photos onto the internet, some say it was her. Irrespective of the execution, the mere fact that she was taking nude selfies in the digital age made it inevitable that it was simply a matter of time before her transformation to starlet went public.
Ironically, there were private photos of Vanessa Hudgens leaked to the internet in 2007, 2009, 2011, and 2014. Where there is smoke, there was fire. The regularity of this leakage begs the question of whether or not the sexualization of Hudgens was a carefully orchestrated process that she was fully aware of. It is foolish to blame the media for something that was an individual's decision. For better or worse, eighteen is not just the age when you can enlist in the army, vote (of course not drink), but it is also the age at which society has determined sexualization is acceptable, if not promoted amongst teenage girls. No wonder attending an eighth grade prom often looks like a night out at a hot club in Soho, New York.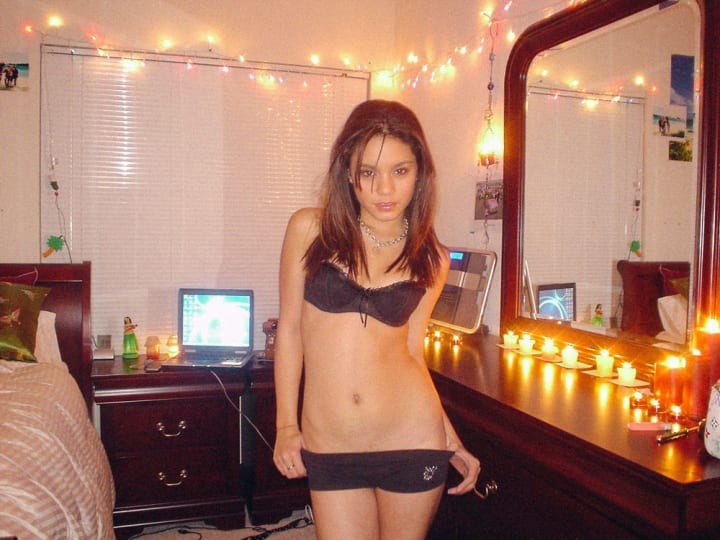 Vanessa Hudgens's 2007 Leaked Photos
The first pictures released into cyberspace were full frontal. In all her splendor, Vanessa's bush, as harsh as that sounds, was revealed to the world. There were approximately five pictures, four of them wearing sexy lingerie, hanging out in a messy bedroom. One of them was the famous nude picture that opened the fap gates and overwhelmed the masses of lusty males and females alike. She was young, and it was believed she took the pictures for her then-boyfriend Zac Efron. It's unlikely she was looking to gain notoriety. It was almost too perverted to look at, but look at it, the world did. Millions of downloads, thousands of articles, and hundreds of talking heads reinvented Vanessa Hudgens that day. Or did they simply just reveal who she really was, a strong minded woman proud of her body, looking to sexually charge up her hot boyfriend?
She said of the photo:
"I want to apologize to my fans, whose support and trust means the world to me. I am embarrassed over this situation and regret having ever taken these photos. I am thankful for the support of my family and friends."
Embracing Sexualization
In 2013 she released her music video titled "$$$ex," which she said was inspired by the film Spring Breakers. Clearly her embarrassment had log since worn off.
But even prior to her video, her Details magazine shoot embraced her sexuality and showcased a hard body, scantily clad. In the movie Sucker Punch, at about 1:20 in she gives a bootiful performance, shaking a tight ass, and a truly good dance routine. Do not forget how fundamentally talented this sex symbol really is. A few years later, she continued to sexualize her own dance talent with a classic pole dance in the 2013 movie The Frozen Ground. She actually plays an escort who moonlights, shockingly, as a stripper.
In the final analysis, who really should stand in judgement? She is a strong, beautiful woman who is passionate about her career, friends, and family. Teenagers do dumb things, and they will continue to for the next millennium, probably longer. In Vanessa's case, no matter what you believe, the fact is that the initial nude photo "leaked" to the internet changed her from Disney child star to worldwide sex symbol. And while releasing private photos is morally and legally wrong, there is nothing wrong with the path Vanessa Hudgens decided to follow in the years that followed.
About the Creator
New Yorker in his forties. His counsel is sought by many, offered to few. Traveled the world in search of answers, but found more questions.
Reader insights
Be the first to share your insights about this piece.
Add your insights