Sex With Strangers Is Good for You (One-Night Stand)
It's never meaningless.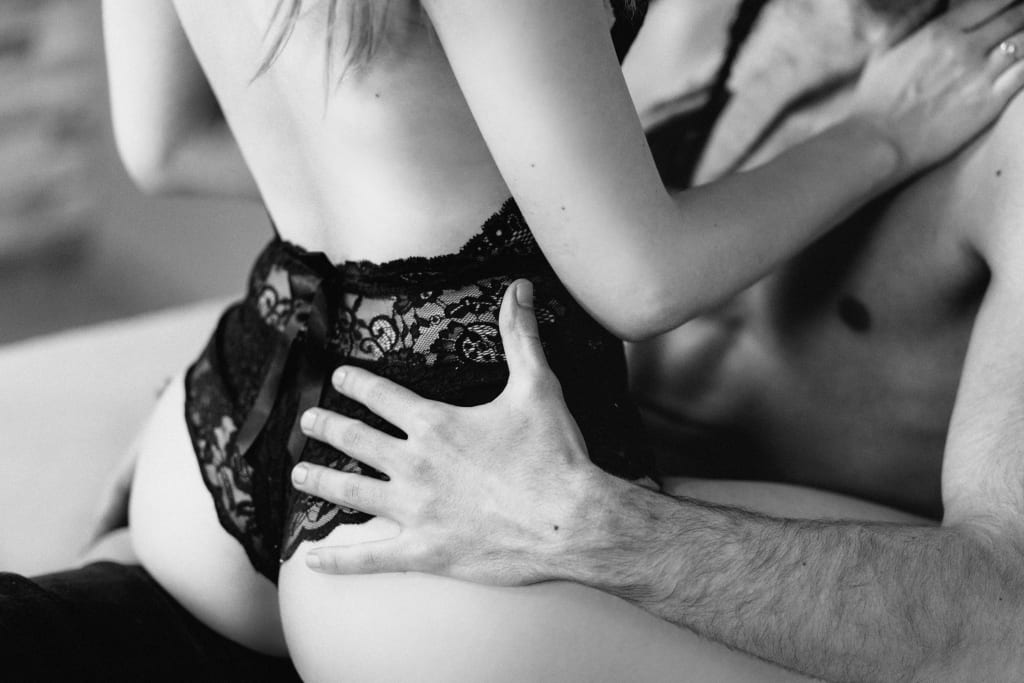 A one-night stand will make you feel mature and sophisticated. Consider it for a moment. Alcohol is a depressant. Bad decision-making. Sex that occurs on the spur of the moment. Maybe it's the drugs. Possible regret mixed with apprehension about which STDs you may have contracted. Pregnancy can be frightening. It's like our parents said it would be.
At least, that's what a lot of people believe. They imagine a steamy montage of nude bodies, resulting in a double hangover and a kidney missing. But what if I told you it was all a hoax? What if some meaningless sex with a total stranger was just what you wanted to get over a bad breakup? Take the red pill and see what happens. Come along with me.
Midway through graduate school, I had my first one-night stand. And aspiring scholars have more opportunities for one-night stands than the general public. Our credit cards allow us to travel around the world and stay in five-star hotels. We are always meeting new people.
We enjoy drinking alcoholic drinks.
Most notably, we spend the majority of our twenties and thirties in a state of terror and dread, which causes us to feel compelled to reproduce.
As a result, we'll jump almost everyone who gives us a second glance and can say a good joke. That is not the case. It is, in reality, in some ways.
My first fling rescued me from a quagmire of self-doubt and insecurity about dating, confidence, and the future. After two years with a cheating fiancé, I'd been dumped. That ignited a year's worth of broken romances. Perhaps I was out for vengeance, dating people purely to break their hearts.
What if some meaningless sex with a total stranger was just what you wanted to get over a bad breakup?
I had the appearance of a vampire or a mummy. My heart would regrow if I could dump enough people in cruel ways.
Who, however, did not occur. Every attempt only made matters worse. I used to paint black graffiti all over the petals of a blossoming relationship before stomping it to death.
To put it another way, I sabotaged my own relationship.
How do you do it? In a variety of ways.
To begin with, I dumped one guy because he had no idea what a CV was. After he mentioned going to law school after finishing his M.A. in English, I dumped him. What exactly are you talking about? I was concerned about his willingness to commit after he made a sudden career change.
I thought if he couldn't stick to one discipline, he'd have a hard time sticking to one girl. He'd leave me for a hot state prosecutor with blond hair who wore pencil skirts in the courtroom because she could the first chance he got. That's how I knew we'd end up, deep down in my frontal lobe. After a long day of teaching, I'd come home to find them eating stir fry with chopsticks, Huey Lewis and the News playing in the background.
Then I'd yank their chopsticks from their grasp and stab them. Most likely many times. And I'd yell something along the lines of, "Try suing that, you fucking dumb bitch!"
That's a joke. It's best to get rid of him first.
Consider how many lives I saved...
Following that, I attempted to date a man with bangs. I despise men with bangs. What the hell was going on with me? There aren't many girls who can pull off bangs. When Krysten Ritter got rid of hers, I let out a massive sigh of relief.
Yet something compelled me to try this one. My inner angel suggested, "Try something new." "You should broaden your horizons. Experiment with things that are new to you. Date a guy who wears his hair in a bun."
But, in the end, the bangs were too much for me. We never even called it quits. I simply stopped responding to his messages, which is possibly the most ineffective way to end a relationship. The coward's game. I was embarrassed by myself.
A one-night stand seemed like the last thing I wanted after a year of that nonsense. I'd resolved to a few months of celibacy, quiet long walks in the woods, and Netflix nights with wine by myself. At the moment, I was on a Riesling binge. I was reminded of a kiss on New Year's Eve by the bubbly, champagne smell.
Nobody, at least not that I'm aware of, plans a one-night stand. That is what separates them. It's close to finding a $30 bill on the pavement, but it also improves your self-esteem.
But that first one-night stand revealed just what I'd been hoping for all along: enjoyable sex.
Not exactly meaningless sex. But it's not as serious. It's just for fun.
What started my one-night stand? At a meeting, I was standing at a crosswalk on my way to a panel one morning. He approached, fiddling with his name badge. When he saw me, his eyes flashed. Yes, he is attractive.
We were both going to the same panel, it turned out. Or maybe he said the truth: "Oh, I adore Nabokov!" I was already on my way there." He did, however, have enough knowledge to make the lie plausible. He'd read Pnin, for example.
We stood next to each other. We also had lunch together and exchanged phone numbers. At first, I believed we'd literally become conference pals. But then there were some sassy texts — not scary, just playful — that appeared. He suggested we go to this sushi place about 5 p.m. That led to coffee and drinks with a few other graduate students. He dragged me away from a cocktail party and into a back room, where we began kissing.
In academia, at least in public, you're not expected to act like that. We both knew it was a bad idea. People who make out in front of a group of people at a conference don't get hired. They become the target of rumours and slander.
The danger enhanced the flavour of those lips.
A one-night stand carries a lot of weight. It shows that someone is really interested in you.
What about the other thing? He had a wife. He told me not to think first, while slipping an arm around my waist. He almost said it in hushed tones. They were actually being divided. That would have made me puke in my former life. But it made me feel sexy that night.
What did I say to him? Is this a harmless fuck? After such a trying year, what better way to celebrate than with a treat? That's what there is to it. I was a pleasure to be around. For a shift, it felt good.
A one-night stand carries a lot of weight. It shows that someone is really interested in you. They can't wait any longer. They're going to fuck you right now. You have a sense of urgency and enthusiasm. It's almost as if it's a baptism.
I'd only kissed someone on a first date once before that, and I hadn't done any fucking before the third date. That night, however, I realised that common sense and sound judgement hadn't taken me very far. It's not a bad idea to make a few mistakes. So we hurried up to his place in the elevator.
He came to a halt after guiding himself in. "Just double-checking... Are you aware that this is a one-time event?
"Fuck me and shut up."
The next morning, we split a bagel at Starbucks. We teased and flirted with each other. But none of us felt the pang of guilt or the headache that comes with a hangover. We were also able to recall each other's names. He contacted me later that day to invite me out for another night out. As a result, it was more of a two-time thing. Three or four times, to be precise.
When done correctly, Meaningless sex is fantastic.
And without the sex, it turned out that we liked each other. We got along well because he was witty and told interesting stories.
Sure, we were having sex with each other. That didn't make us evil or hollow, though. With our eyes open and a sense of mutual respect, we entered into the contract. He wanted out of his marriage, and I needed to regain my self-esteem and dignity. It's a win-win situation for both of us.
Everyone speaks about how disgusting meaningless sex is. That isn't always the case. When done correctly, meaningless sex is fantastic.
People are not affected by meaningless sex.
People do harm to one another.
Regrettably, none of my subsequent flings lived up to that first. The following one exaggerated his age by around 11 years. After that, I nearly fucked a crack addict by accident. After that, I settled down and went back to monogamy. But I returned with a new sense of self-awareness and strength. So, what's my recommendation? If you're single, fuck a complete stranger. It's likely that you'll be shocked by what happens.
Like what you've read so far? Send me a gift below to contribute to my next article!