Secrets, Love & Lust — A Book I Couldn't Put Down
Review of 'In My Secret Life' by Amy Bleu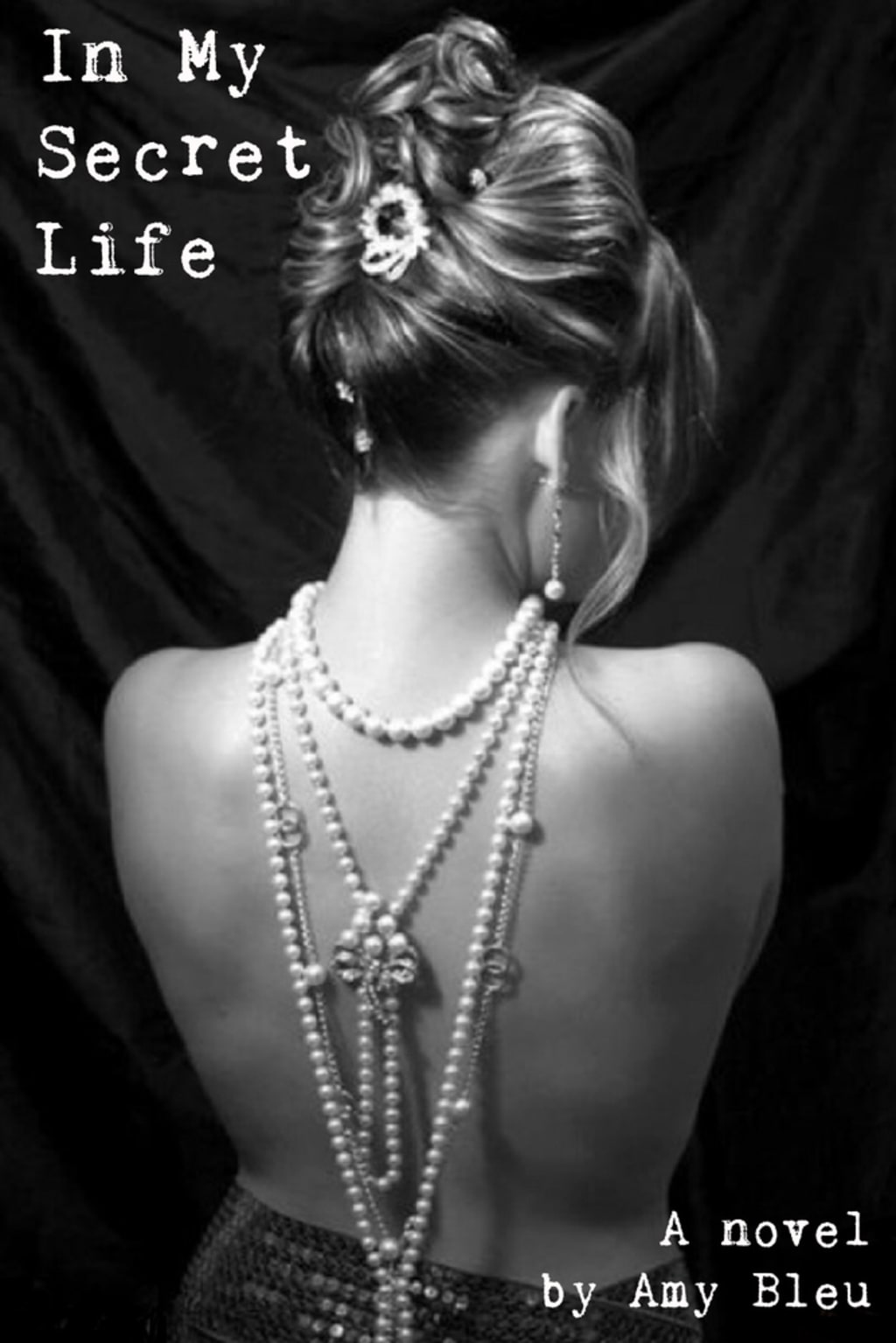 Cover of In My Secret Life by Amy Bleu. Source: Goodreads.
TW: Mentions of drugs, sex work, fetishes.
A life veering out of control
"Take your pill, and everything will be all right." So starts Amelia's story from In My Secret Life by Amy Bleu. And while Amelia needs to swallow a hard pill to get on the plane ride that opens the book, the reader will not — this novel is a masterful tale that takes a deep dive into the darker side of adult modeling and sex work, as well as the redemptive quality of love.
One thing that stands out in this novel compared to many others I've read in the genre is that female sexuality is seen as empowering rather than shameful. Today, there is still often a stigma attached to a woman accepting and exploring her sexuality, but while this book acknowledges that some women aren't comfortable with their own desires, it's not the main focus of Amelia's journey.
The book speaks frankly about female bodies, sexuality, fetishes, and relationships through Amelia's candid gaze, containing shared camaraderie with many of the women she works with and/or has relationships with. She is the one who chooses what encounters she would like to have, whether it's with a man or woman or just herself. And she is in control of her own body.
However, Amelia's tone remains wistful as the reader is introduced to her world — something is missing from her everyday routine, something that she can't find in front of a camera. And it is her search for more that drives her.
A life that's too controlled
Unlike Amelia, Mia lives a sedate life that seems to revolve almost exclusively around her husband and their loving relationship. She has been married to Burton for thirteen years and enjoys being the stay-at-home wife living a luxurious lifestyle while her husband travels far and wide for his work.
But when Burton is killed in a car accident, Mia gets a glimpse behind the curtain and into the secret desires that Burton was hiding from her for the many years of their marriage. Adding to her grief over her soulmate's death is the mystery of who her husband really was.
Along the way, Mia begins to question who she really is — and what she really wants as she moves forward with her life without the man she loved.
A clash of lifestyles (with some sex thrown in)
Told in a compelling voice with elements of erotica that focuses on the female perspective, this is a story about two very different women who are on a collision course in their lives. Both are searching for something that will help them come to grips with who they are and what they might become.
One beautiful element of the story is that the characters aren't static, as one might find with many books that contain erotic elements, but they change as the story progresses. They seem real, with plenty of flaws and ideals, and you almost feel as if you could meet them walking down the street.
However, Amelia and Mia are not alone in searching for something they want, which leads to the shocking climax of the story. Without giving away any spoilers, I can honestly say that I did NOT see it coming, even though there were plenty of hints along the way that could have clued me in.
I read this start to finish in one sitting because I couldn't put it down — I just had to keep turning the page. This is a jaw-dropping ride that you can't miss, and one that I would highly recommend.
About the Creator
Alison McBain writes fiction & poetry, edits & reviews books, and pens a webcomic called "Toddler Times." In her free time, she drinks gallons of coffee & pretends to be a pool shark at her local pub. More: http://www.alisonmcbain.com/
Reader insights
Be the first to share your insights about this piece.
Add your insights