Rich Female Porn Stars
With more than just the two assets on their chest, rich female porn stars have financial security.
It may sound ironic, but rich female porn stars have to be careful not to blow their wad. Say what you like about the adult entertainment industry, but it isn't all about going down. These women keep a tight grip on the base of their rising asset. More than just adult entertainers, some of the most talented female porn stars have converted their popularity into a brand. With a hardened brand behind them, women like Nikki Benz and Asa Akira have managed to build mini business empires. From DVDs to signed photos and fleshlights, these adult entertainers are the most popular draw at Exxxotica and the AVN Expo.
Nikki Benz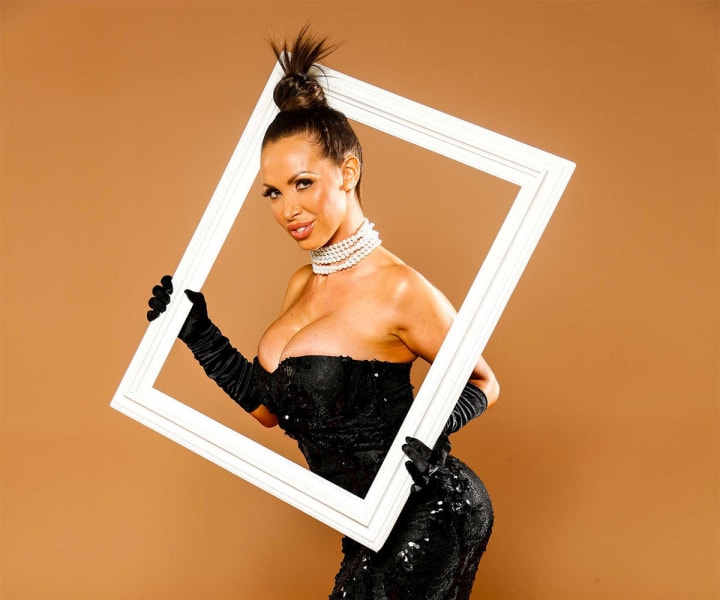 Net Worth: $1,000,000
This 33-year-old Toronto native is worth a cool million dollars! She was Penthouse Pet of the Year in 2011 and has performed in 217 films. Since then, she has moved on to appearances in video games such as Saint's Row the Third, started a production firm, and run for mayor in Toronto in 2014. Her company, Nikki Benz Inc., makes a killing producing content for internet porn giant Brazzers. If not for her failure to produce a current Canadian driver's license, she could be the mayor of Toronto right now. This girl brings new meaning to the phrase 'naked ambition!'
Asa Akira
Net Worth: $1,500,000
At the age of 30, this Manhattan socialite is holding a mean net value of $1.5 million! One of the dominant forces in Asian fetish films, Asa Akira has been in 471 films and directed eight others. Her fleshlight has won awards, including the coveted Sex Toy of the Year. She has had numerous cameo appearances in Hollywood films. You can tune in to her weekly podcast or watch for her in the upcoming reality series, The Sex Factor. She has certainly come a long way since her beginnings as a dominatrix. Obviously, she hasn't forgotten how to make power moves.
Jayden Jaymes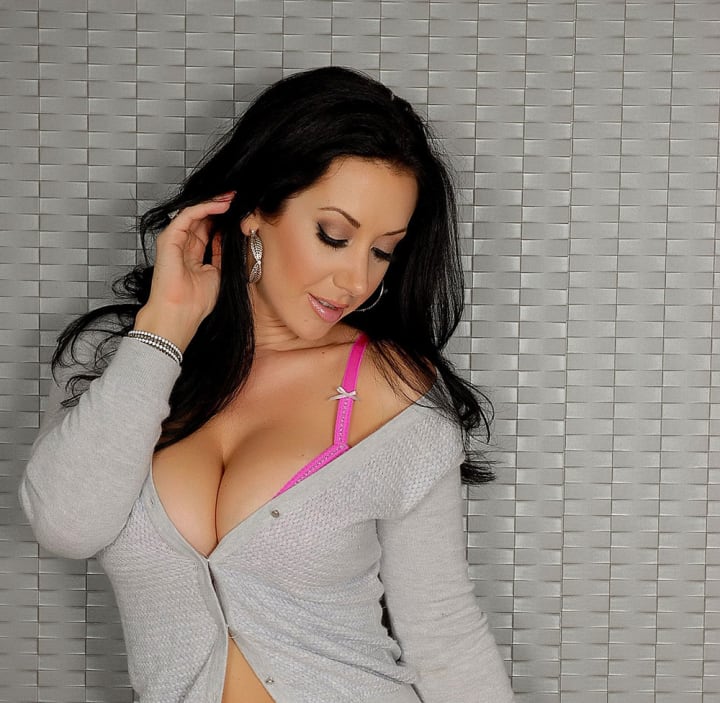 Net Worth: $1,700,000
Jayden Jaymes was born Michele Mayo in Upland California. She was an avid dancer when she was young, learning tap and ballet for eight years. She got her start in adult entertainment working as an exotic dancer while studying accounting and business in college. She started in the film industry at the age of 20 in November, 2006. She was nominated for an AVN Award for Best New Starlet in 2009 and won an AVN Award for Best Group Sex Scene in 2010. She has also appeared in some small roles in mainstream film. She runs her own official website and operates her own blog, in which she discusses the ups and downs of the adult business.
Gianna Michaels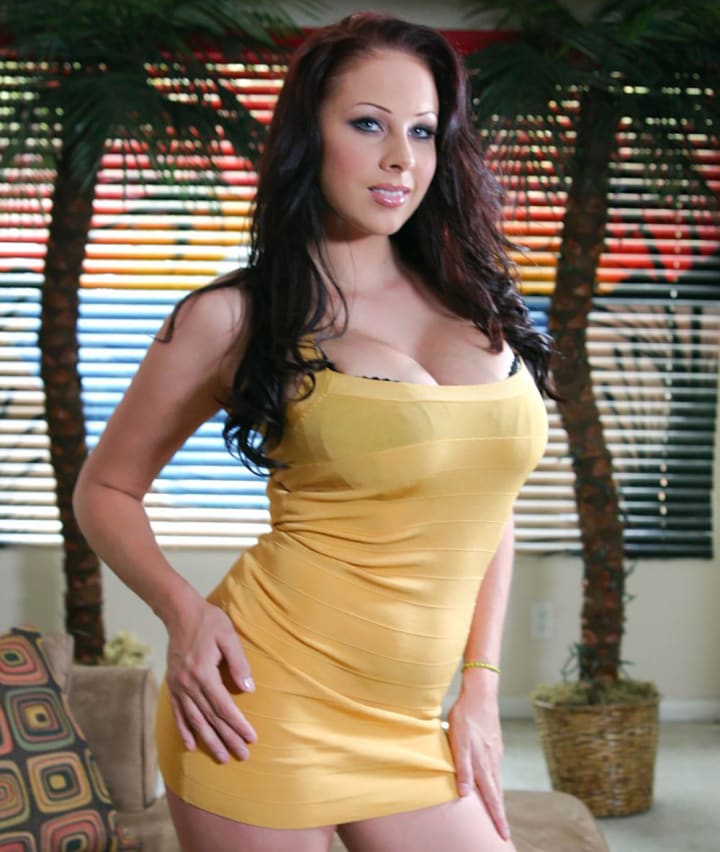 Net Worth: $2,000,000
Gianna Michaels was born in Seattle and got her first job at a hamburger restaurant called Dick's Drive-In. She was approached regarding modeling work, and decided to give it a try. This work led her into nude photo shoots, and eventually into adult film. She has also gone by the pseudonyms "Becky" and "Gianna Rossi." She made cameos in the 2010 horror film Piranha 3D, Look: The Series, and the Do Something video by Dyme Def.
Lisa Ann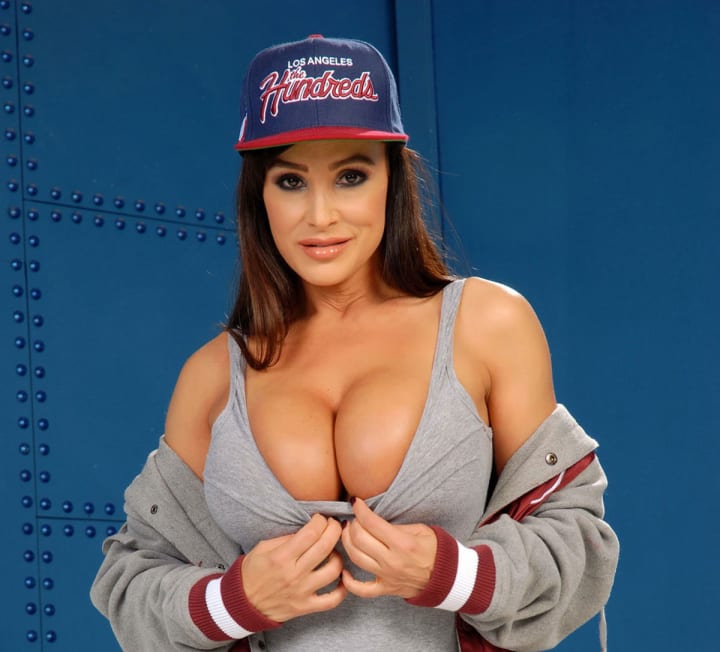 Net Worth: $2,000,000
Born in Easton, Pennsylvania in 1972, this bespectacled beauty has a net worth of over $2 million! Best known for portraying Sarah Palin in porn parodies such as Nailin' Paylin and its many sequels, she has starred in an impressive 528 films and has directed an additional 53. She is a talent agent for LA Direct Models, as well as a spokeswoman for the RealTouch interactive sex toy. She is also the host of Lisa Ann Does Fantasy on Sirius XM Radio. Currently, she is hard at work helping a new generation at her consulting firm, Pornstars Boot Camp. You couldn't ask for a lovelier drill instructor.
Sunny Leone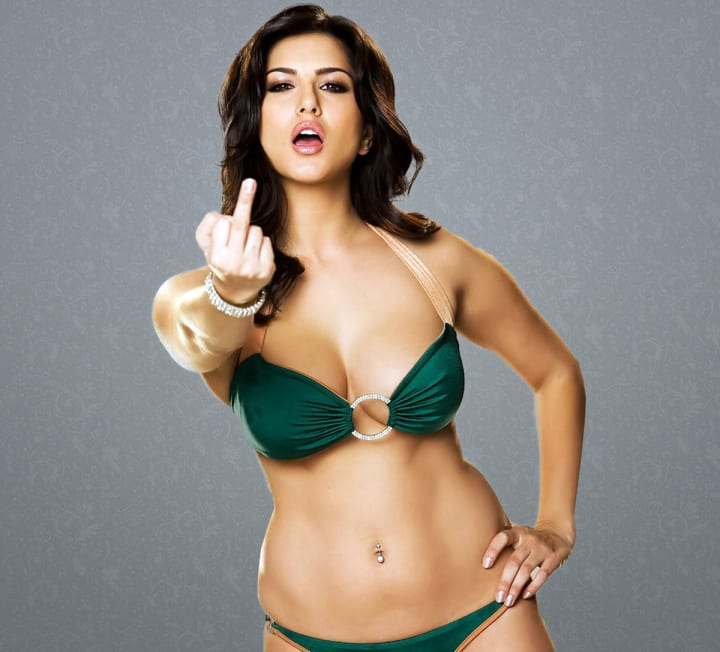 Net Worth: $2,500,000
This pretty Punjabi porn starlet was born in Sarnia, Ontario, Canada in 1981. Sunny Leone's net worth is a mean $2.5 million! She has made 56 adult films and directed an additional 59. She was Penthouse Pet of the Year in 2003 and named one of Maxim's Top 12 Pornstars in 2011. She has worked as a red carpet reporter on MTV India. Lately she has made a splash in Bollywood, starring in such films as Pooja Bhatt's Jism 2. She has been active in politics as one of the "No More Bush Girls." She is quickly becoming one of the biggest mainstream film stars in India!
Sasha Grey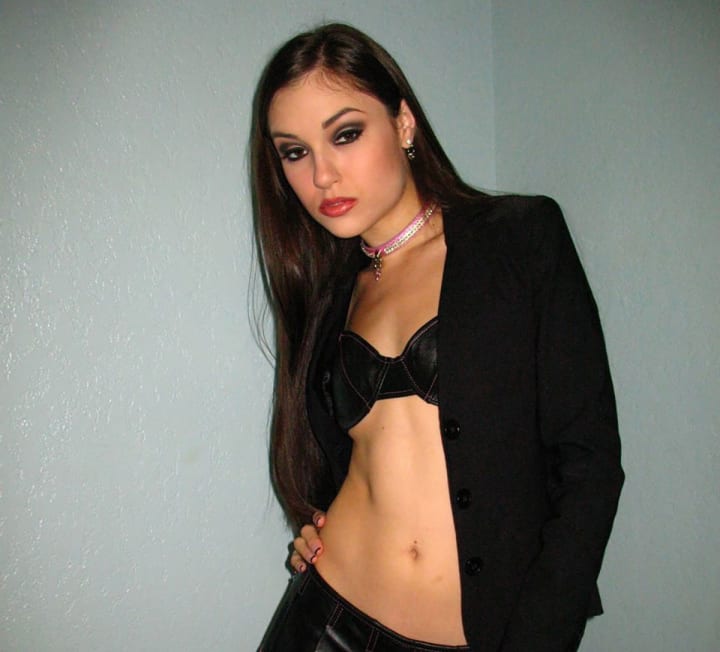 Net Worth: $3,000,000
This 27-year-old porn icon is from North Highlands, California. She is packing an impressive net worth of $3 million! After starring in 315 adult films and directing two more, Sasha Grey moved on to star in mainstream films such as The Girlfriend Experience. You may have also seen her on HBO's Entourage! She has become a presence in the industrial music scene as a vocalist. She has appeared in music videos, most notably Eminem's Space Bound. She released a photo book called Neü Sex in 2011 and an erotic novel entitled The Juliette Society in 2013. She is known as one of the most outspoken proponents of sex positive feminism.
Jenna Haze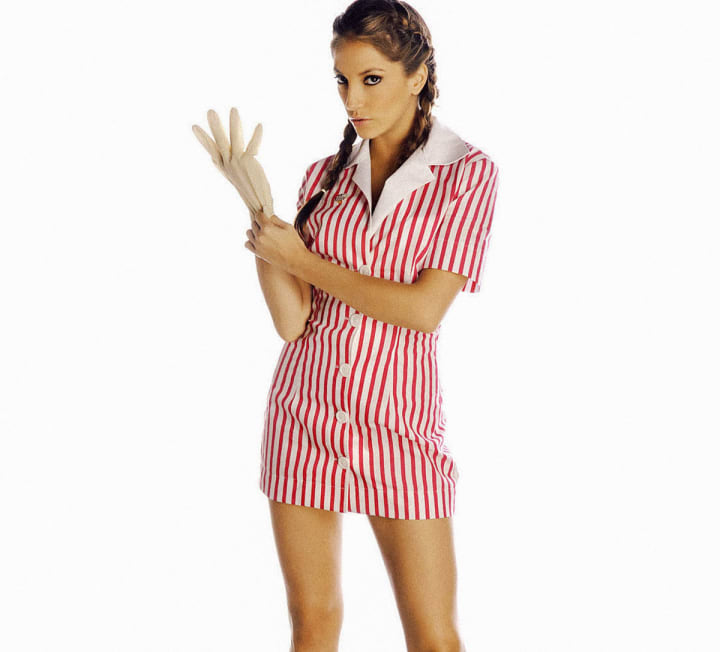 Net Worth: $3,700,000
Born in Fullerton, California in 1982, this petite porn princess is worth an amazing $3.7 million dollars! Her adult film credits include 602 films as a performer and 15 as a director. She has appeared in mainstream Hollywood films such as Crank: High Voltage and Superbad. She has been featured in such magazines as FHM and Complex Magazine. She was featured as one of the 50 Prettiest Pornstars of All Time in the latter. Since 2009, she has owned her own production company, Jennaration X Studios. She continues to star in her own content, showing the world what an independent operator can do in the industry!
Bree Olson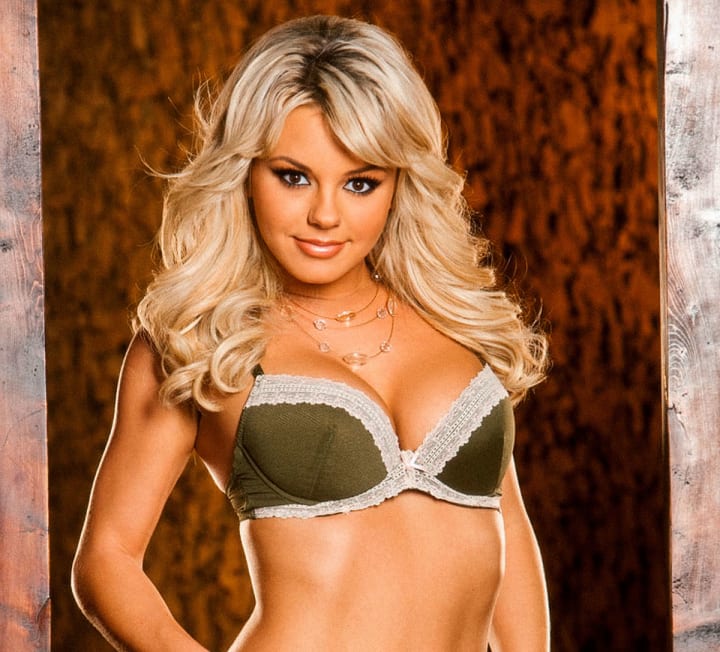 Net Worth: $5,000,000
This 28-year-old Houston hottie is worth a breathtaking $5 million! She has appeared in 316 adult films. Bree Olson has been featured in the holy trinity of pornographic magazines, Playboy, Penthouse, and Hustler! She's had a bevy of television and radio appearances on programs such as Keeping Up With The Kardashians, Opie and Anthony, The Howard Stern Show, and the Spike Guys' Choice Awards. You may have seen her in The Human Centipede 3: Final Sequence. She is currently producing a web series entitled Bree DOES Comedy.
Jesse Jane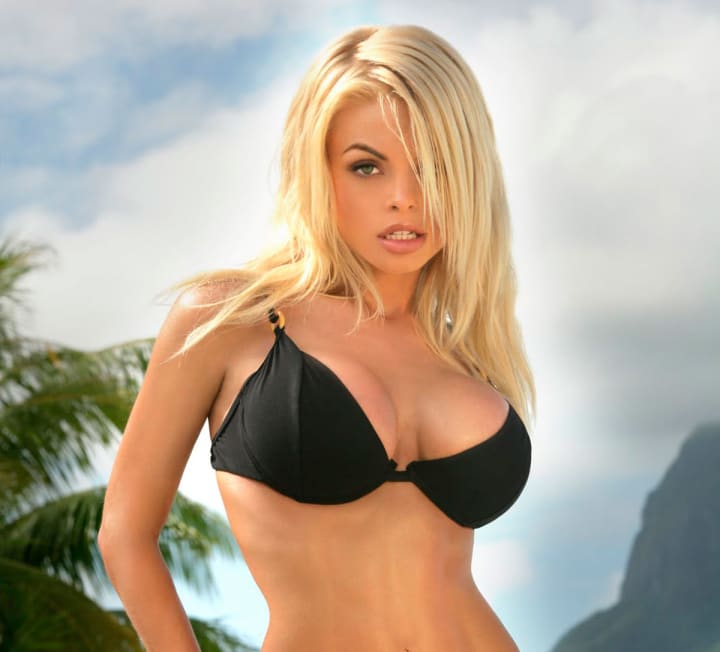 Net Worth: $8,000,000
At 35-years-old, this Fort Worth vixen has an extremely comfortable net worth of $8 million! Jesse Jane has appeared in 116 adult films, mostly for Digital Playground. She made a cameo appearance in the film version of Starsky and Hutch as well as numerous television appearances. Her credits include Entourage and the reality show Bad Girls Club. After appearing on the cover of Drowning Pool's Desensitized album, she was the Pet of the Month in Australian Penthouse in November of 2010. She owns her own brand of tequila called Diosa. Body shots anyone?
Tera Patrick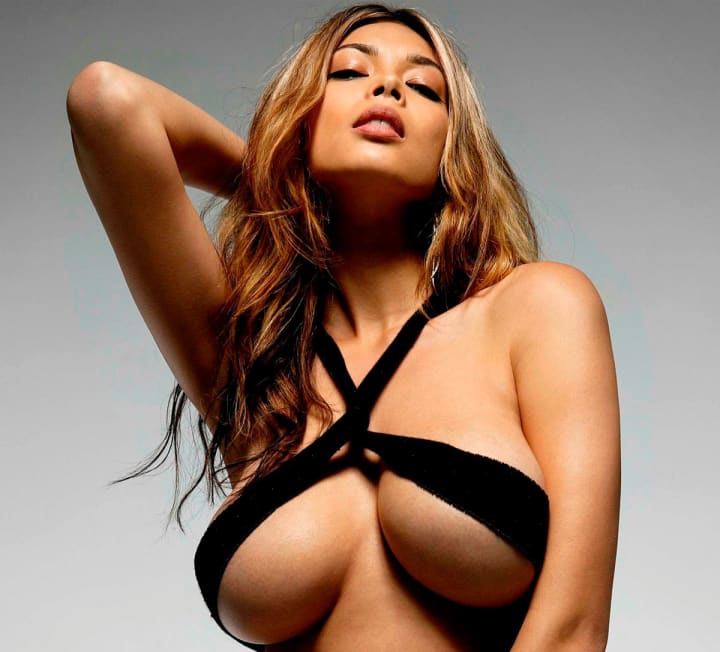 Net Worth: $15,000,000
This 39-year-old porn legend is from Great Falls, Montana. Tera Patrick has been in 130 adult films since 1999. She has been featured in numerous magazines, including Playboy, Penthouse, and FHM. Complex magazine rated her as the second hottest Asian porn star of all time! She has appeared in major Hollywood films such as Blades of Glory and Live Nude Girls. She has also done voiceover work for cartoons such as Aqua Teen Hunger Force and video games such as Saints Row 2. She owns a production company called Teravision, which released its first feature, Desperate, in 2006. Check out her memoir, Sinner Takes All, which was released by Gotham Books in 2010.
Jenna Jameson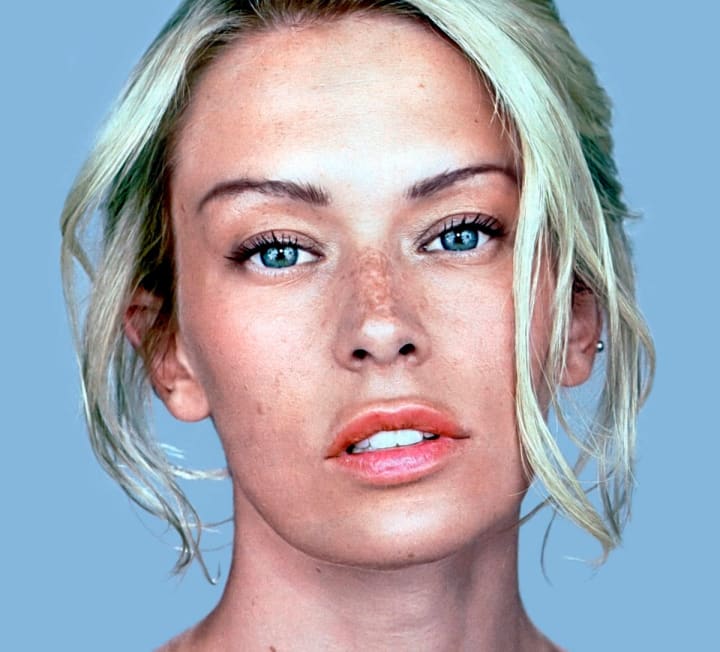 Net Worth: $30,000,000
On April 9th,1974 in Las Vegas, Nevada… a legend was born. Known as "The Queen of Porn," the most famous porn star ever, Jenna Jameson, holds an astounding net worth of $30 million! She has appeared in 178 adult films and directed four more. By 2001, she was earning as much as $60,000 per film! She has appeared on The Howard Stern Show many times and has appeared in low budget films such as Zombie Strippers and high budget films such as Private Parts. She was even the first porn star to get her own action figure! Her autobiography, How to Make Love Like a Porn Star: A Cautionary Tale, is a must read. She has done voiceovers for video games and cartoons. Clearly, she has become a one woman media empire!
About the Creator
A group of inappropriate, unconventional & disruptive professionals. Some are women, some are men, some are straight, some are gay. All are Filthy.
Reader insights
Be the first to share your insights about this piece.
Add your insights