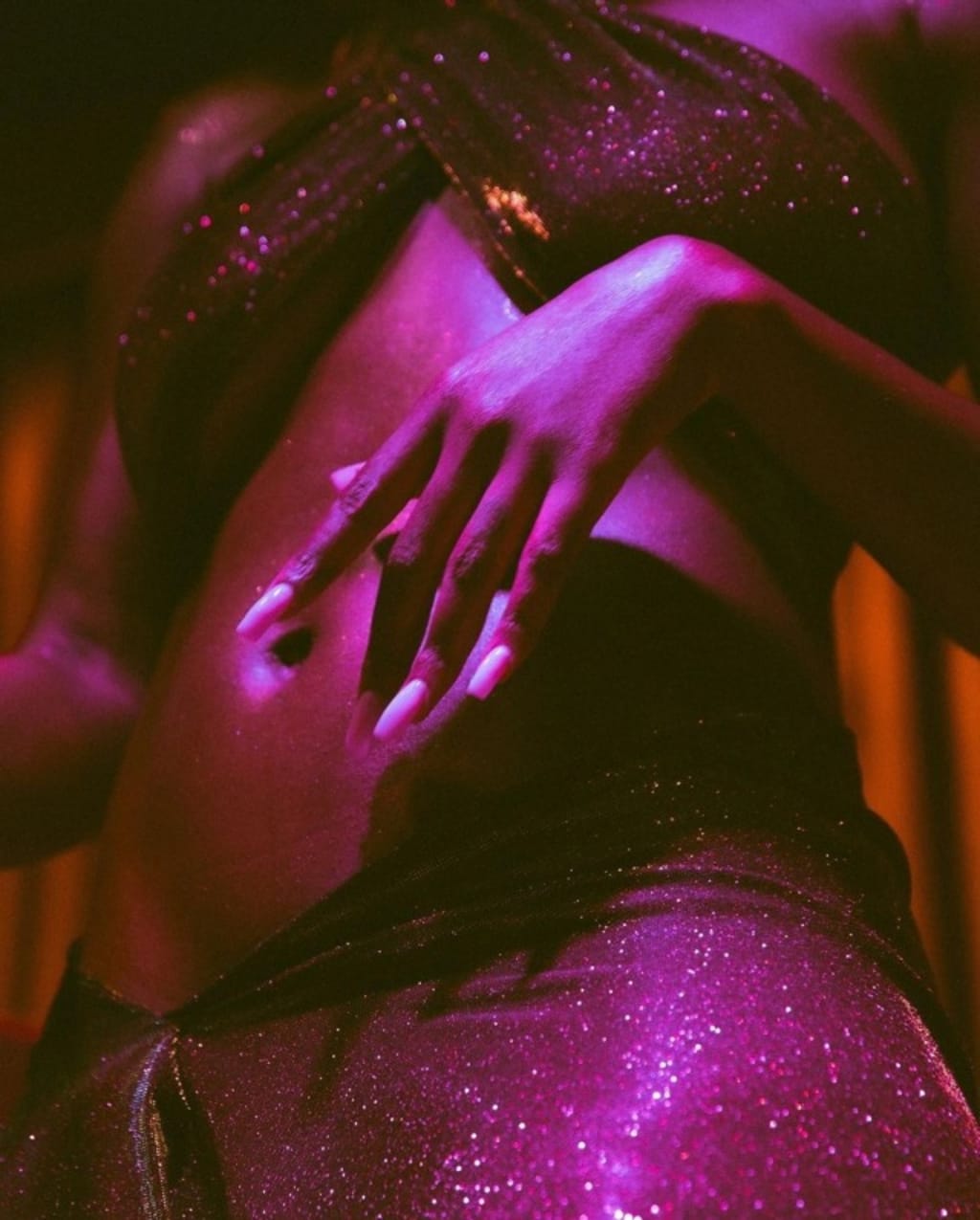 My life as a mom is very mundane and every day is the same. I wake up, get the kids ready for school, drop them off at the sitter's house then head out for a long day at work. At the end of my work day, I rush through traffic to pick up the kids, go home, prepare dinner while providing any kind of homework assistance I can muster, feed them and get them in bed so that I can finally have a minute to smoke a joint in peace before bedtime. That particular moment of silence with just me and Mary J is exactly what I live for...well...I live for the kids too but mommy needs her ME time. I am satisfied with my current situation however during my ME moments, I find myself imagining all types of adventures that I would be getting into if I was just single instead of single with kids. I love my kids and I'm thankful to wake up & do for them every day so fantasies can stay in the weed clouds that swirl around me.
The last twenty four hours...I have to say turned out completely different for me! I don't know if I stepped into a different dimension or if all of a sudden I was blessed by a special angel, either way, the minute I left work the rest of my day changed dramatically.
There's a popular bar across the street from where I work and although I've never stopped by to check it out, for some reason I found myself staring at it as I walked to my car. Just as I reached my car, I saw a familiar face pop out of the bar that immediately surprised me. I couldn't believe it; Rah was one of my first boyfriends as a teenager and even though it had been at least twenty years since I saw him last, he still had the same face as a grown man. I ran up to him and he greeted me with a loving bear hug. We only chatted for a couple of minutes before he asked me to have dinner with him in the bar and as soon as I looked like I was going to say no, he hit me with this line:
"Oh come on! Nobody's in there so our food will come quick and I haven't seen you in ages; what's a half hour with an old friend going to hurt?"
I looked at the time then his smile and immediately agreed. We went back into the bar and it was truly empty so our food arrived rather quickly. We ate, reminisced on old times and caught up on our current situations. He became recently single like me but he had no children; he lived close by while I lived about an hour away. Our conversation was fun and care free but the horny girl in me kept staring at his lips and thinking about sitting on them. I remembered having a huge crush on him when all I had was nips on my chest & peach fuzz on my pussy so seeing him as a grown man had me feeling spicy. I didn't make it known, especially because he kept the conversation friendly. Once we were done eating, Rah paid for our dinner and walked me back to my car. As I turned to say good bye, he surprised me by grabbing me abruptly and tongue kissing me. Leaning against my car, Rah kissed me deeply and rubbed his hands all over me to the point where I almost forgot we were outside. His hands slid under my shirt and lifted my bra with ease to pinch my already hard nipples; my muffled moans through the kisses and soaked panties had me forgetting that I needed to get on the road asap until I heard him say "come home with me." That literally brought me back to reality.
I pulled away from him and fixed myself up while explaining quickly why I had to go. We exchanged numbers, made a date to see each other that weekend and said our final good byes. I got home an hour later after picking up the kids and apologizing immensely to the sitter for being late. My night finished up smoothly and by the time I was ready to roll a joint, I was very much in the mood for a couple of orgasms. Laying comfortably on my bed, I've gotten quite talented at smoking a fat one while playing in my wet pussy at the same time till I cum, it's the best feeling; especially when I close my eyes and imagine my fingers are actually someone's tongue.
As soon as I finished rolling my joint, my phone started ringing and without looking I answered it. Immediately jumping to the conclusion that it was Rah, I said "it's really late don't you think?" then I heard "I know but I miss you. I want to see you. I'm right outside." It wasn't Rah. Meek aka my weed man had a tendency of popping up at my house. Don't get me wrong, I like getting visits from Meek because every now and then when I call him for weed, we would end up smoking a little and fucking a lot. When he comes by, he never wants to stay over and always leaves extra weed for me so it's a win win situation every time I see him. Being that I was extremely horny from seeing Rah earlier, I gladly invited him in so he could get another taste of the flavor that he always savors. Meek loved to fuck me because I sucked his dick till his legs were weak; meanwhile his wife won't and she wonders why he disappears on her sometimes. As I sat on Meek's face and coated his goatee with my juices I imagined myself doing the same thing with Rah after our date!
Shout out to the ladies of motherhoodsexmarijuana.com, we getting hot this year! Kai Storm Books on nattekai.com & nattiekai.wixsite.com/kaih!