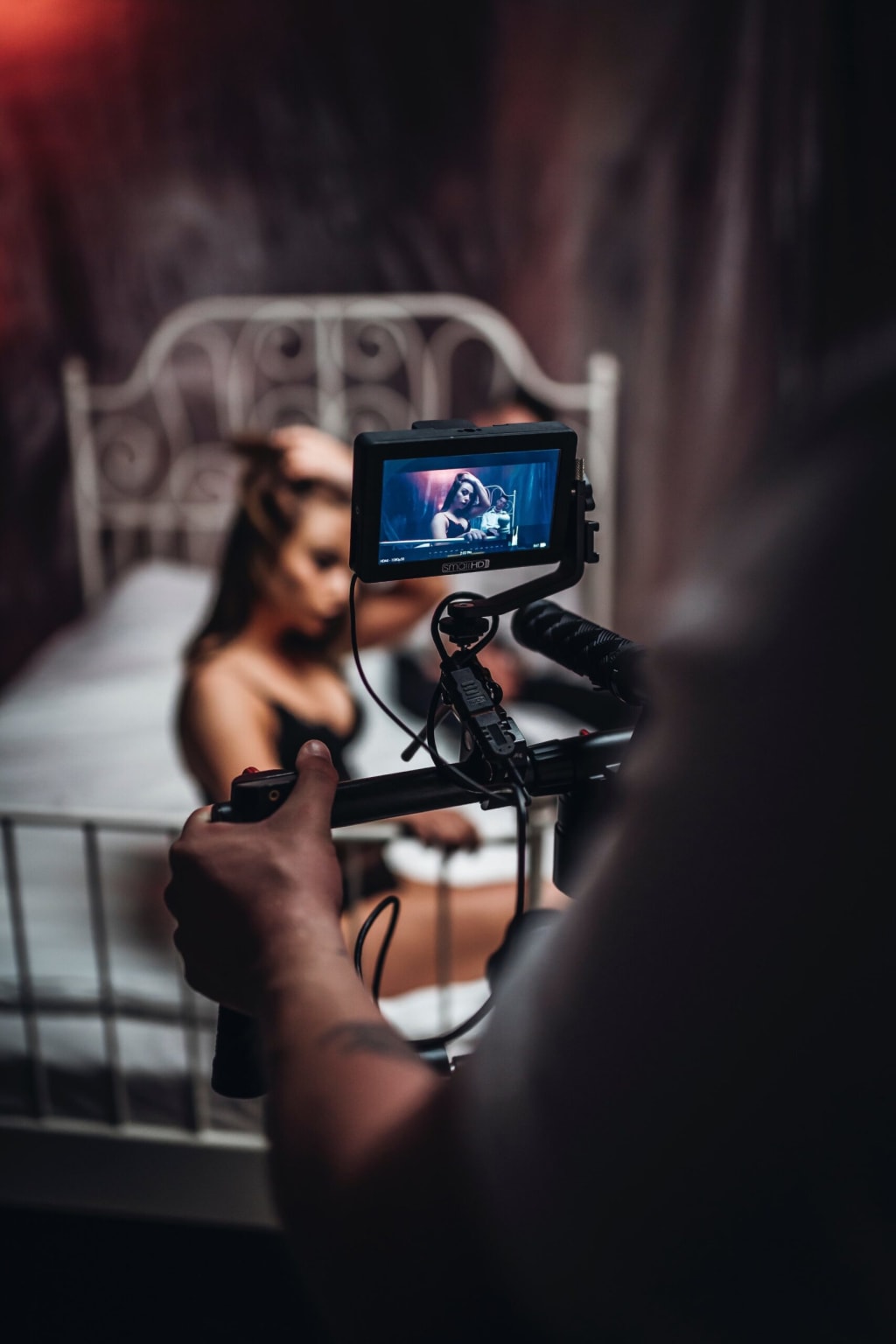 Yes it's been a long time and I shouldn't have left you without a dope sex blog to get wet/hard to! I'm not telling you how old I am but if you can read that line without the actual song playing in your head then you're probably not as old as me and that's okay (it would make sense at this point to tell you that line is a play on an old Eric B & Rakim song called "I Got Soul"). In all truths, it has been a long time since I penned my last blog and it's because my inspiration to write one escaped me. The story tidbits that people shared with me in order to develop them into full entertaining blogs dried up and my own tidbits were completely used up so without new inspiration, I was hard pressed to come up with any ideas. I was actually starting to feel like I didn't want to write blogs anymore but that feeling quickly disappeared when I was asked to write a few articles for Fuego 420 Magazine; writing about cannabis and anything involved in this new "cannabis is legal" era has really sparked my pen game, which brings me to the point where I tell you how this particular blog came about.
As always, walk with me people!
In a recent episode of Motherhood Sex Marijuana The Podcast (yes I'm still doing the podcast, it's growing in popularity, you should check it out on YouTube), our guest was Fanchon Stylezz aka the queen behind the brand Lady Brave Heartz and when we asked her about her sex life, she mentioned that she and her significant other often traveled and acted out sex scenes they saw in movies. Of course, I kept it professional throughout and proceeded with the interview until the end as per usual but little did I know that idea would reignite ideas to pen a sex blog. I actually didn't even think about it until the particular episode was uploaded on MSM's YouTube channel for everyone to watch and as I watched it again, I was reminded of what I hadn't done. As I'm writing this blog, my cloudy brain won't allow me to remember the specific movie name but I do remember the scene of which entailed an argument, ripped clothes and a very hot orgasm:
It was an argument about business. The rants and raging screams between the two people involved bounced off the walls in the small office space. At one point, they both were screaming in each other's face and the next, clothes were being undone in a fast & furious manner. Roughly kissing and grabbing at each other while sliding soaked panties to the side to welcome the awaiting phallus. Heels on, clothes in a disarray yet still pressed against the wall as each thrust brought another level of pleasure until the ultimate rush of an orgasm buckled their knees and brought them down to the cold floor.
There was also a video I saw numerous times on Instagram that had me feeling like I want to try it for myself. It was a video of a couple having sex on the balcony of a high rise hotel. The woman was gorgeous and her man looked like a muscular god. When the video starts, she's standing on the balcony then all of a sudden, her man comes along serving thick chocolate dick from the back. With one move, he bends her back and slides all of it in and even though there was no sound on the video, I could tell by her facial expression that it hit all of her wet walls. He gripped her hips and dug into her while she held onto the railing of the balcony; his stroke was deep and meaningful and anyone watching them had to applaud them because they were beautiful. This video was only a minute long and it had been a long time since I've seen it but the intensity of it has never left my memory.
As always, I would love to hear any thoughts or comments on my blogs, I do hope I was missed to the point where you'll be glad to hear from me again and anyone that continues to follow my journey, I humbly thank you.
About the Creator
Author, Blogger, Podcaster for Motherhood Sex Marijuana, Writer for Fuego Magazine!
nattiekai.com
nattiekai.wixsite.com/kaih!
motherhoodsexmarijuana.com
Reader insights
Be the first to share your insights about this piece.
Add your insights