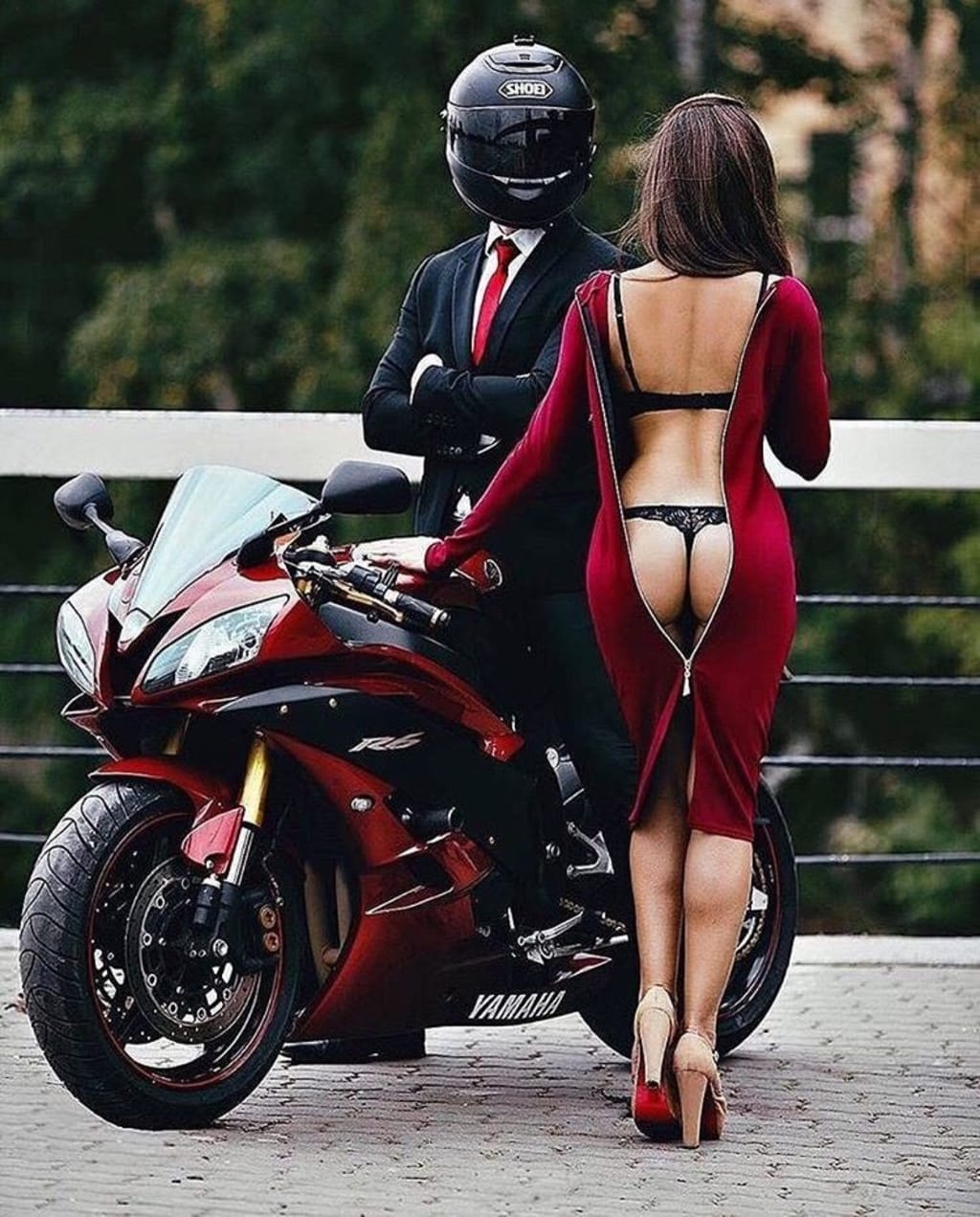 I'm an author of six novels and based on my blog called "Can I Blog?! Yes I Can!" you can tell that writing allows me to express another side of me. Whether good, bad, or indifferent, it's a side that allows me/my mind to live out different things. Things I tried, might have tried, or wouldn't do if you paid me can all be lived out through all the different stories that I tell. Below is my latest mind theater and I want to share it with you.
Ride with me!
"I was at home, bored to death and staring at the phone. My gut feelings told me that he was going to call me pretty soon but when exactly I wasn't sure. I met him earlier today and two seconds into our conversation, I knew I was going to fuck him, whether it was going to be more than once would be a bridge to cross in the future but I didn't really care about that bridge. Shit, I live in the NOW. Everything I do, everything I care for is happening now. Fuck what happened before; shaping the future is God's work, therefore all I can control is what I'm doing now.
I met Solo during my lunch break earlier today and because I wasn't playing, I gave him my phone number and address. I pictured that he would call me tonight, I would fuck him and be back home in enough time to get some sleep for tomorrow's work day. 'So shall it be written, so shall it be done' I said in my head because as far as I was concerned, he was definitely going to call me. I definitely planned on getting some dick tonight...specifically his dick. I looked at the clock and it said 10:35 p.m...it's not late yet but shit, I don't want to fall asleep waiting. 'I knew I should've taken his number too,' I said to myself but I was sure he was going to call me. Thinking about his muscular, chocolate frame, large and strong hands, clean shaven face, full lips, olive-shaped brown eyes and neatly done long braids, I closed my eyes and wondered what island he was from. He looked Dominican but had no Spanish accent but then again, anyone that has lived in America for a long time tends to lose their accents after a while. Just when I was about to fully fall asleep the phone rang and my pussy and I woke right up.
ME: 'Hello'
SOLO: 'I'm outside!'
ME: 'I'll be right down!'
Well damn! I was willing to entertain a little small talk before we got to it but I guess he didn't want to waste anytime either. Shit, maybe he had to get his rest too and I wasn't mad at that. In a short moment I threw on a black robe dress with high slits above the pantie lines, no panties and black high-heeled boots. I was outside opening his car door within minutes. A green Mazda 626, cream leather seats and a sun roof...great impression, Solo! Ten minutes later, we were rolling through the dark back roads of Washington Park which lead to a dark, secluded dead end area. Our eyes met as soon as he put the car in park.
SOLO: 'Let's take this to the back seat.'
ME: 'Back seat?! Fuck that! Let's take this outside!'
Oh no...I'm not a basic bitch! You're going to fuck me outside? Fine, but we're doing it all the way up! Fuck hiding! He looked at me like I was crazy so I got out on my side, walked around to his side and opened the door for him. He paused for a second, then got out and as soon as he was out, I pushed him against the car, kissed him ferociously then took the elevator down because I wanted to meet my Master for the night! His pants dropped and I grabbed that thick wood with my mouth. Loud suction sounds flowed in the air...he was so quiet...I imagined it was because he was totally taken by my skills and my brazen ways. Before I knew it he jerked backwards a bit as his milk spilled into my throat, I was so thirsty I swallowed every drop. I got up and bent over on the hood of the car so I could show him where he needed to be, my wetness glistened in the moon light. As he was about to grab me and slide in we heard a motorcycle horn beep. Both of us stopped in our tracks.
OFFICER: 'Technically, both of you can spend a night in jail for indecent exposure and being in a public park after hours, might even include a fine...BUT...if the young lady is willing to slide me some of that hot pie...I might act like nothing happened. Now, don't think I can't arrest you just because I'm on this bike; my partner is on her way, she is driving a patrol car so I can make it happen....or not happen...what do you say?!'
SOLO: 'Wait a-'
ME: 'Say no more baby!'
SOLO: 'Bitch what?!
ME: 'Do you want to spend a night in jail? I sure don't, I have to go to work tomorrow! If that's all it takes then it will be my pleasure big daddy.'
In my mind, I was saying whatever I had to say to make sure I didn't go to jail...plus the fact the cop was sexy as fuck. Tall, bald head and chocolate...I was literally in between the twin towers of chocolate dick; either way I went, an orgasm was in my future!
ME: 'And what difference does it make? You brought me to the park to fuck right? You didn't take me to a hotel or your house, we're at the park where anything or anyone could show up and as far as I'm concerned, I'm willing to do what it takes! You just need to chill and wait your turn!'
SOLO: 'BITCH! I brought you here because I knew you were a whore and you didn't deserve anything else!'
OFFICER: 'Don't even respond to that baby. My partner Carolyn is about to take him in so we could have some alone time. Don't worry about him, just bring that sweet pussy over here!'
I was about to turn around and spit hot venom towards Solo but then I saw a sexy and thick chocolate woman police officer grab him from behind, slapping cuffs on him and ordering him to sit down on the ground. I smiled and turned back to the officer and headed his way and as soon as I was in his arms, I felt the body heat of the woman police officer behind me.
LADY OFFICER: "Can I have some too? Seems like there's enough for everybody!"
Smiles spread across everyone's faces...well...everyone except Solo...he got to watch though! His dick was erect throughout the whole scene so he had to have enjoyed the show. I came repeatedly and I was escorted safely back home while Solo had to relieve himself in bookings. I laugh every time I think about it!"
Check out Kai Storm Books on www.nattiekai.com or www.nattiekai.wix.com/kaistormbooks