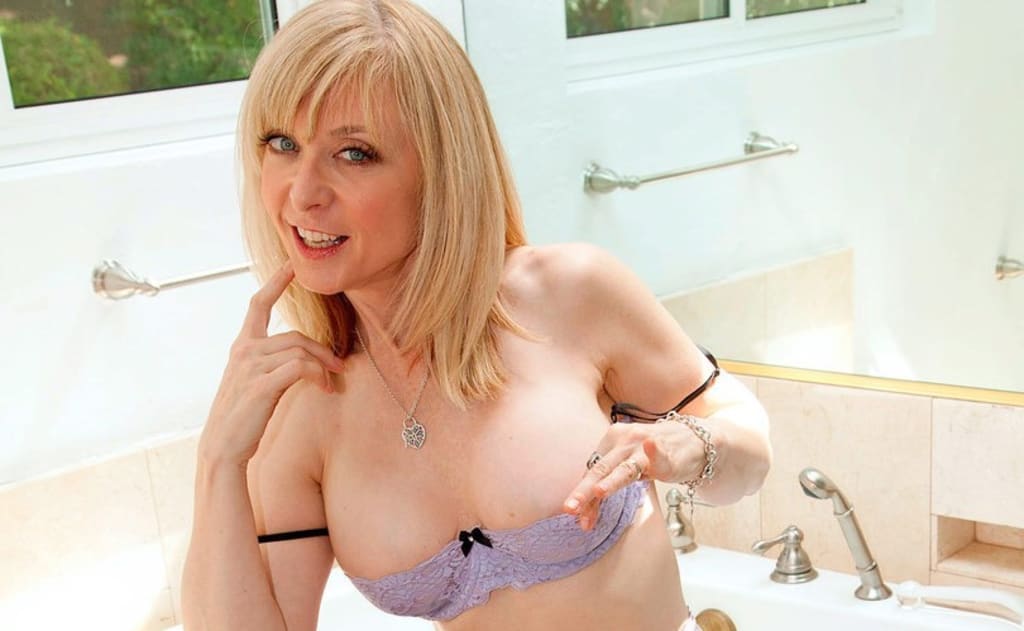 There aren't many pornstars that you can say 'Oh wow that girl's a superstar' or 'hey that dude is a mega pornstar.'
The term 'pornstar' has actually became quite generic to describe any one working in the adult industry these days. You can only name a hand full of genuine mega 'pornstars' for example Jenna Jameson, Briana Banks, Lisa Ann, Peter North or Kay Parker. So when you do become a genuine 'pornstar' the term 'legend' is often used. Usually you've been in the porn business for a ridiculous amount of years and often have cross over appeal into the mainstream media. Just look at the likes of Jenna Jameson who appeared in rap videos, movies and even written her own book. One woman who didn't necessarily reach the heights of Jenna Jameson but definitely deserves credit to her contribution to the adult industry is Nina Hartley.
Nina is 61 years old from Berkley, California and still films the occasional porn scene despite her advanced age. That said she looks better than the typical sixty year old in her 'pension years' and certainly brings a sexual energy in front of the camera. Born Marie Louise Hartman on March 1959, as well as a porn actress she is a director, sex educator, sex-positive feminist and a writer.
Hartley had a Lutheran father Louia Hartman and a Jewish mother Blanche nee Gelders (sadly, both deceased.) Her family was from Alabama but Nina grew up in the San Francisco Bay Area. She is actually the youngest of four children, with an older sister and two older brothers. Her parents were members of the Communist Party USA at the time who eventually converted to Buddhism when she was young. After graduating from Berkeley High School in 1977, she attended San Francisco State University's undergraduate nursing school; graduating magna cum laude in 1985. She was a registered nurse per the California Board of Registered Nursing until her license expired in 1986.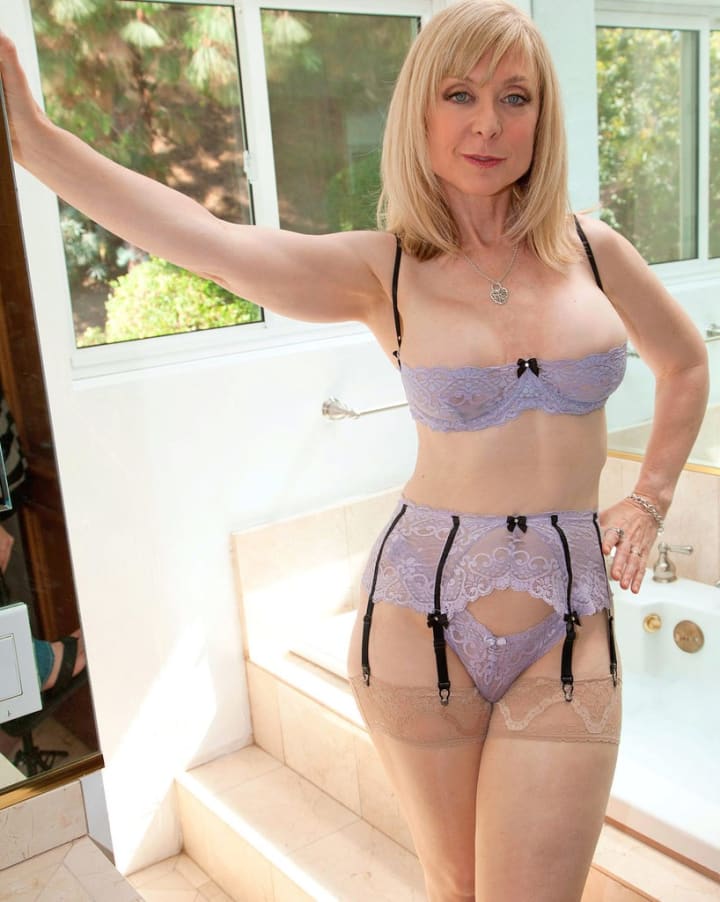 Nina's inspiration to join the porn industry came from watching an adult film directed by Sharon McNight. Apparently this was the first adult picture to be directed by a woman and Nina saw it alone in a theater in San Francisco. In 1982, during her sophomore year of nursing school, she started working as a stripper at the Sutter Cinema. She made her foray into the world of pornographic movies during her junior year in 1984. She started out at first in photo spreads for Hustler and High Society. Her debut was in the film Educating Nina, making her a protégée of Juliet Anderson.
There are many ways pornstars come up with their names; obviously a big part of their career's as it protects their real identity. In a previous article I explained how Jenna Jameson's love of Jameson whiskey became the reason she chose her last name. Hartley stated in an interview that she chose the name "Nina" because it was easy for Japanese tourists to say during the time she was a dancer in San Francisco. "Hartley" was chosen as it was close to her own real last name as possible and because she "wanted a name that sounded like that of a real person".
Obviously it's not the only reason porn fans enjoy Nina's performances but she stated that when she got into the adult business, she was blessed with two popular fetish items.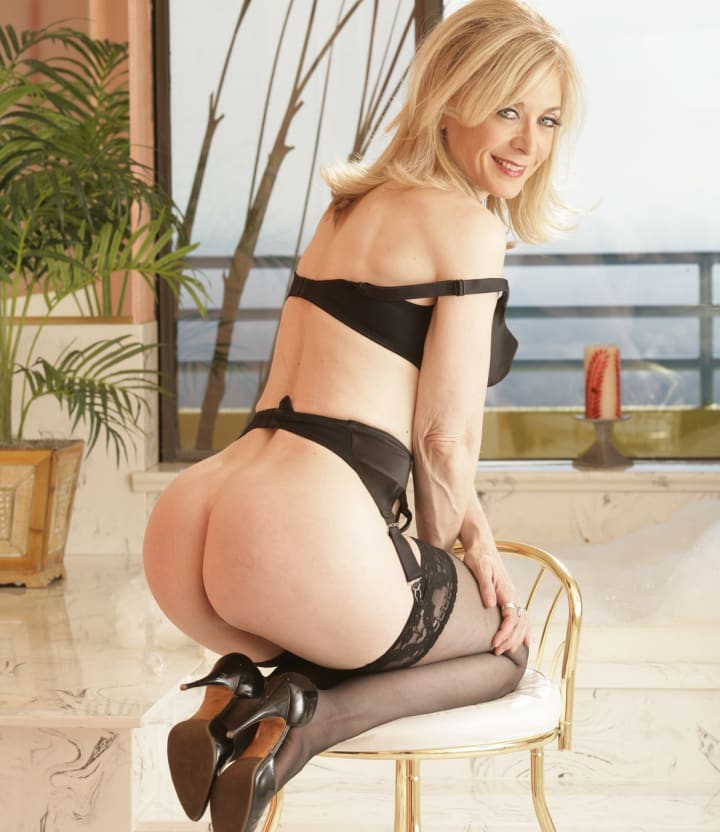 These were 'Big, baby-blue eyes and that round butt with a high, small waist", with her buttocks becoming her trademark. She's not lying of course but it's clear that her talents to lie beyond the physical which has made her such a mainstay in porn. In the 1980s and early 1990s, she starred in several of the Debbie Does film series spin-offs such as Debbie Duz Dishes (1986) and Debbie Does Wall Street (1991). Nina had her directorial debut in 1992 when she made 'Nina Hartley's Book of Love.'
Nina seemed to realize that her longevity lied with the fans which made her tour the United States and Canada as a stripper. Her appearances were not strictly limited to dancing though as she also made appearances at numerous adult shops.
As I mentioned before it's clear that Nina's talents stretch way beyond physical appearance (although she is stunning.)
The gorgeous Californian is also blessed with an intelligent mind which has given her political cross over appeal. Nina is actually a long time member of the Woodhull Freedom Foundation and considers herself a liberal, outspoken, sex-positive feminist. She has been quoted as saying to other women 'Sex isn't something men do to you. It isn't something men get out of you. Sex is something you dive into with gusto and like it every bit as much as he does.
With having such a long career in porn and being so well spoken you won't be surprised to know that Nina has become an advocate for the adult film industry's right to exist. Nina was often called when a television news program or talk show needed an articulate adult film star to support the pro side for pornographic material.
Nina's first publication came in 2006 with her first book, 'Nina Hartley's Guide to Total Sex.'
The Californian later co-authored the book series 'How to be Kinkier' which first appeared in 2012. In her later performance years she is mainly known for playing the part of Hilary Clinton in the porn parody 'Who's Nailin' Paylin?'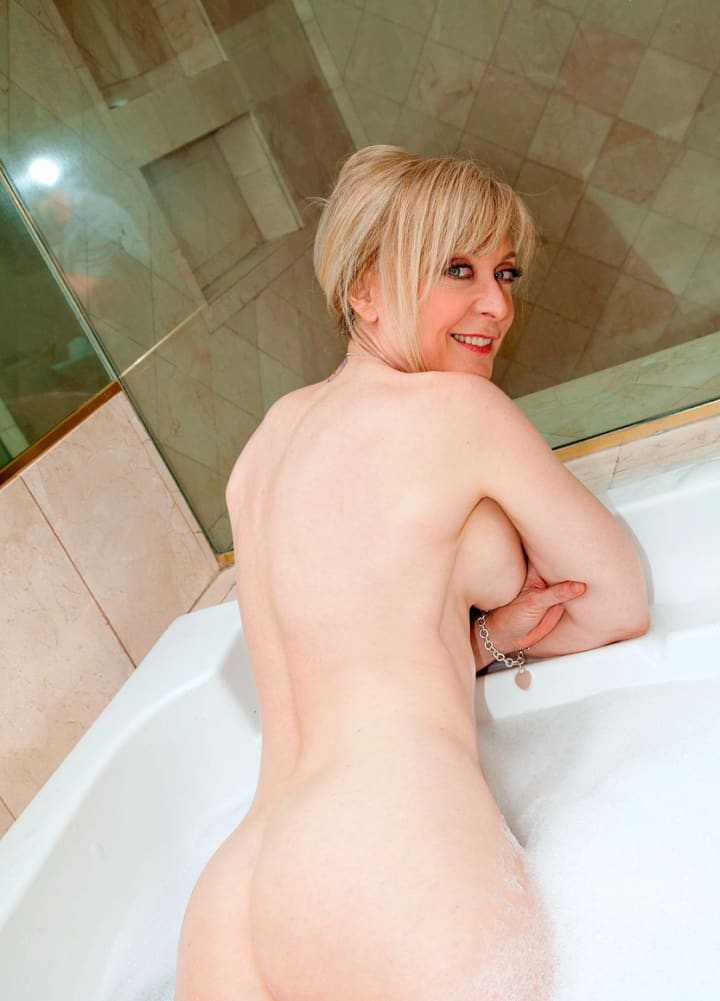 While I do sympathize with her for having to play such a scandalous human being; I do agree that I would rather watch Nina do it than anyone else. The film was a parody of then- Vice Presidential candidate Sarah Palin. Lisa Ann who is another porn legend played the main role of Sarah Palin.
With her being in the porn industry so long ; Hartley appeared in the 2012 film documentary 'After Porn Ends' which is about leaving the industry after being a performer.
I recently watched some of her scenes which date back 2018 which shows the Californian is still active in the porn industry. She mainly sticks to mature themed pornographic material but I recently saw her in an acting role for 'A Future Darkly' on website 'Pure Taboo.'
Whatever she does people will always be watching Nina Hartley; when you're both good looking and intelligent it's a dangerous combination that'll always result in exciting consequences.