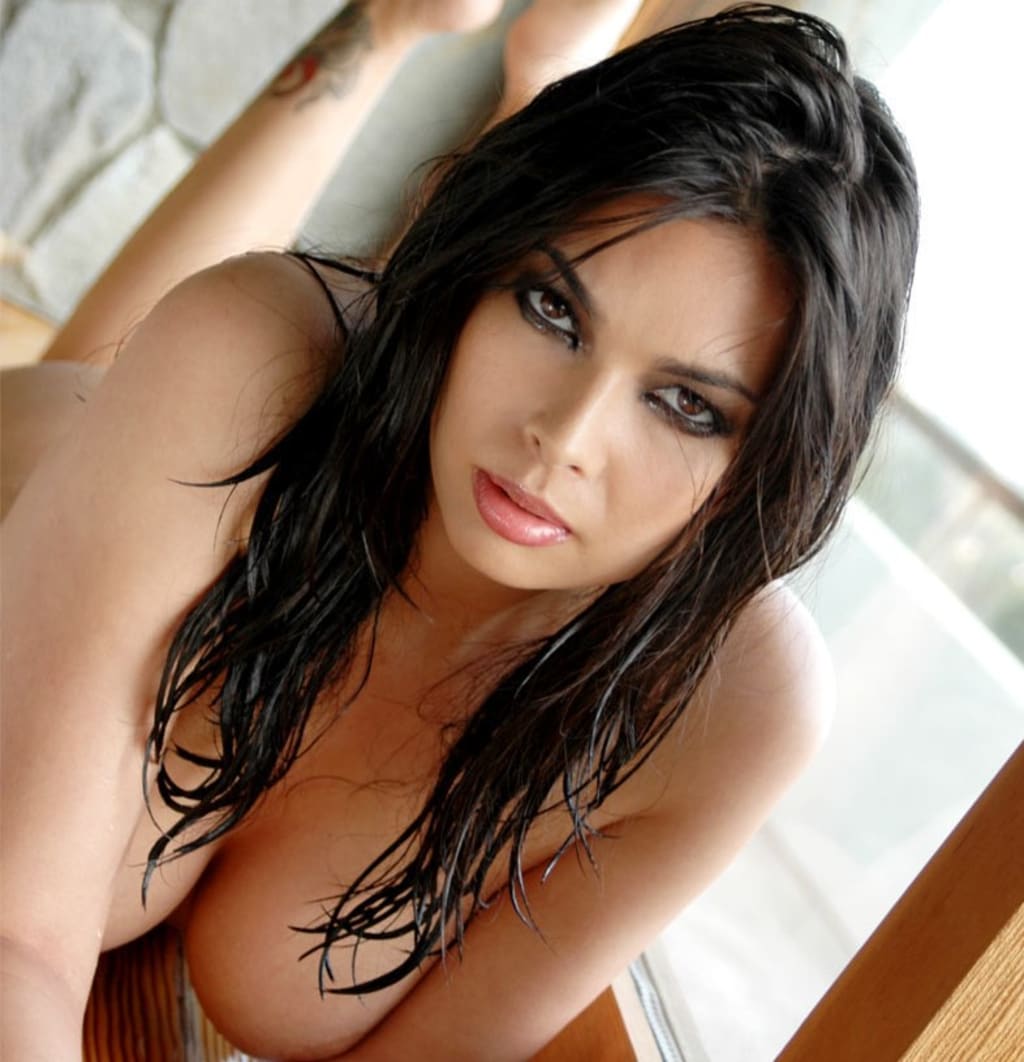 Growing up I don't remember fantasying over any women other than those who were thin, blonde hair and blue eyes. Talk about being mesmerized by the 'Aryan female,' a close friend taught me the error of my ways when he brought Tera Patrick to my attention. I was 20 years old when he said 'Mate them Asian birds man, you gotta get on to them Asian pornstars man.'
It was merely out of ignorance that I hadn't looked at the foreign pornstars but this friend was determined to get me to look at them.
'Mate that Tera Patrick man; she is naughty, get watching her.' Continued my friend who clearly had an infatuation with her. This was in the dark ages of the internet and I managed to get him a few copies of Tera Patrick in action; not before I had a look myself to see what I was missing.
Boy was I missing; it's clear why the camera and the audience loved Tera Patrick over many other rare beauties. Tera Patrick was born Linda Ann Hopkins on July 25, 1976 and is one of few models who have transitioned to mainstream media. Her 'bread and butter' career of course was that of a former pornographic actress and model who acquired accolades of Penthouse Pet of the Month for February 2000 and is an inductee for the NightMoves, AVN and XRCO Halls of Fame. Her longevity in the media may stem from humble and traumatic beginnings growing up.
The model was raised in America near San Francisco, California. Her mother is Thai and her father is of English, Irish and Dutch descent. When Tera was just ten, her mother left her and she grew up with her father David Hopkins, a free-thinking hippie type. After taking weekend classes at the Barbizon School of Modeling for two years, she was hired by a Japanese modeling agency and moved to Tokyo at the young age of fourteen. Tragically at one of her first photo shoots, she was sexually assaulted by the photographer, who "was feeding [Tera] champagne and Valium" until she "was getting wasted". Tera spent two years in Tokyo, where "she became addicted to Valium and alcohol and spent her paychecks on shopping sprees".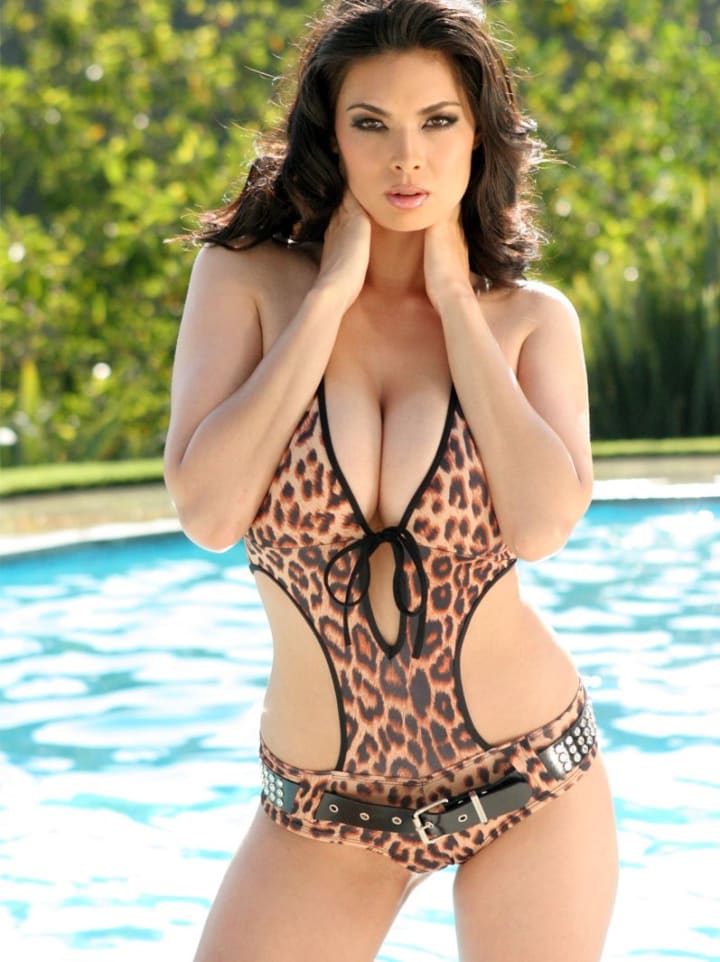 Her father was disappointed when he heard she had become sexually active. Rightfully he complained to her agency, pointing out she was underage. It got Tera sent back to the United States to which she commented "sixteen years old and already a washed-up model". Tera was on to a more everyday career at eighteen, when she obtained a GED, briefly studied nursing at Boise State University, then received EMT certification from a local vocational school. Yet it's probably her porn career that most are interested in as
Patrick has appeared in both Playboy and Penthouse magazine. In Penthouse she was the "Pet of the Month" for February 2000 and was selected as "Pet of the Year" runner-up. It was only a matter of time before Tera starred in adult films and I must say she brings an eagerness most girls lack.
In 2006, Tera and her then-husband, Evan Seinfeld, started a talent agency representing models and actors. Tera was quoted on the agency's website stating her goal "is to help girls (and guys) in the business to be treated with respect, and realize their true potential...." On top of this, she owns a production company called "Teravision," which along with Vivid Video released its first feature, Desperate, starring both Tera and ex-husband Seinfeld. In April 2006, it was announced that she would host the Exxxotica Miami convention proving that she is much more than just a 'porn actress.'
In November 2006, Tera starred in a Vivid production titled "Tera Patrick's Fashion Underground" where she performed with scenes with Jean Val Jean and Tommy Gunn. Her husband also starred in the production, under the name Spyder Jonez, his co-star being Lanny Barby. It seems Tera is open minded as in an interview, she says she's 'OK with him doing scenes with other girls. The couple made five movies for Vivid and ten for Teravision.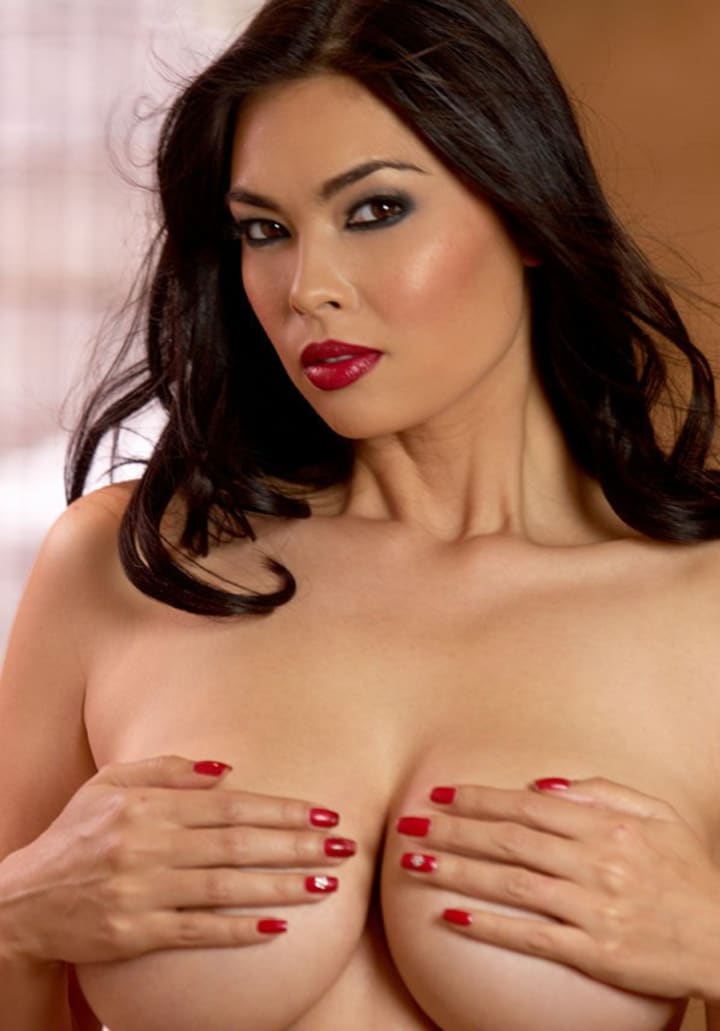 An interview with the Adult Film Database in February 2007, Tera informed them she would only continue to work in front of the camera for two more years, but planned on releasing her starring adult titles over the next decade. Porn is big money as most of us know and there can be many a legal battle in the courtroom. Back in April 2007, Patrick and her production company, Teravision INC, filed a lawsuit against Jenna Jameson and Playboy Enterprises (who were the new owners of Club Jenna) for failing to properly account for and pay royalties on money earned by Patrick's Web site clubtera.com.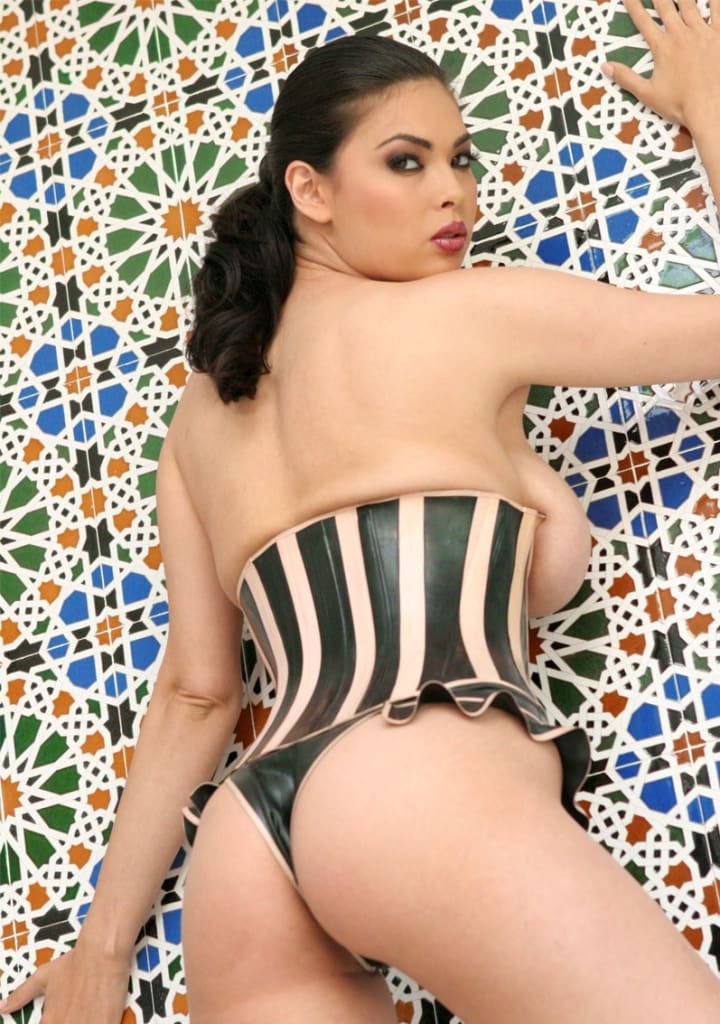 It appears this didn't affect the working relationship though as in 2008, Tera started hosting the Playboy TV erotic instructional show, School of Sex. Tera was also the host for 25th AVN Awards ceremony.
Patrick retired from shooting scenes in the porn industry the following year in 2008 but continues to operate her website and production company. The American honey also licenses her movie catalog worldwide. Tera continues to appear in the mainstream media as well with appearances in games such as Backyard Wrestling 2 (X Box) & the Saints Row franchise. She often called upon to host adult entertainment shows too like the annual XBIZ Awards back in 2013. As far as her porn videos are concerned she's definitely worth a watch and really does some dirty stuff in the scenes.