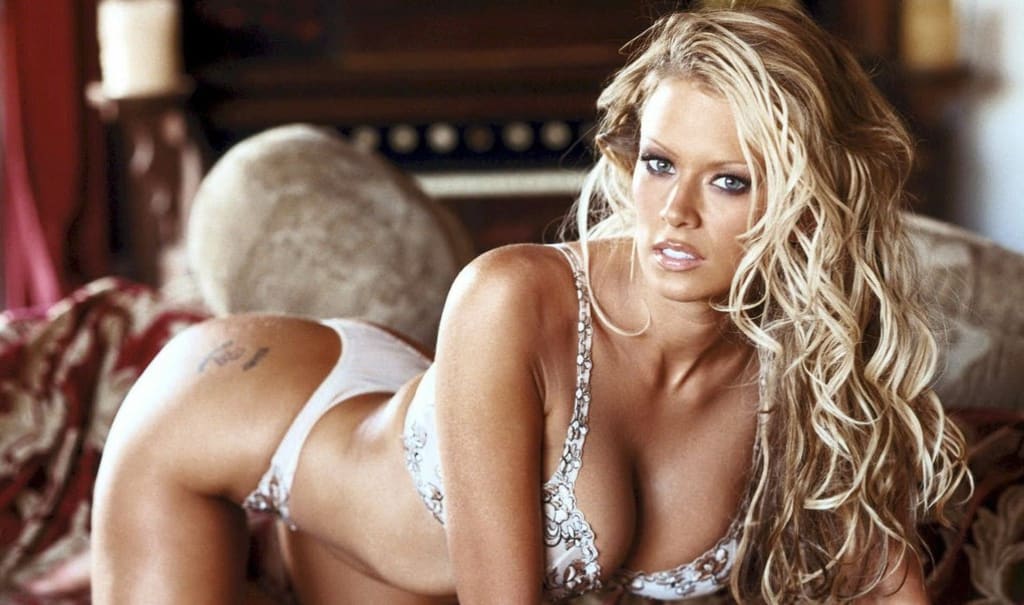 The term 'pornstar' is pretty generic these days used to describe any body working in the adult video industry. When we break it down there are very few performers who are genuine 'mega stars' and have made a successful crossover into the mainstream media. Porn company 'Vivid' did a pretty decent job of promoting their talent to mega stardom and people can reel off the Vivid films roster of female stars like Briana Banks, Sunrise Adams, Savanna Samson etc. Yet there are very few mega stars especially like the woman we are going to be talking about today.
Jenna Jameson (real name Jenna Marie Massoli) is a former pornographic film actress turned businesswoman, and television personality. She has been named the world's most famous adult entertainment performer and can be truly referred to as a 'porn mega star.'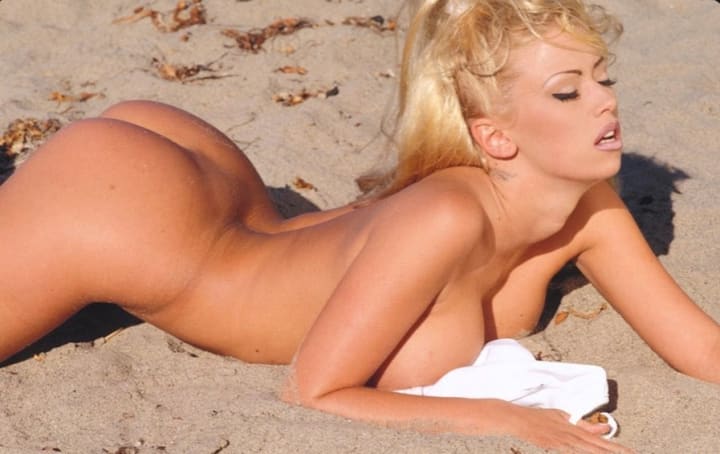 Jenna Marie Massoli was born on April 9, 1974, in Las Vegas, Nevada. Her father, Laurence Henry Massoli, was a police officer at the Las Vegas Sheriff's Department and even a program director for KSNV-DT. Her mother's name was Judith Brooke Hunt, a Las Vegas showgirl who danced in the Folies Bergère show at the Tropicana Resort & Casino. Tragically her mother died of melanoma on February 20, 1976, two months before Jenna's second birthday. Sadly the cancer treatments bankrupted the family and they moved to Nevada, Arizona and Montana, living in a trailer home or with her paternal grandmother. She and her older brother Tony were raised as Catholic, though they were essentially left to parent each other. Jenna's life was one that was familiar with tragedy especially while growing up. In her autobiography Jameson stated that in October 1990, when she was 16 years old and while the family was living on a cattle ranch in Fromberg, Montana; she was beaten with rocks and gang raped by four boys after a football game at Fromberg High School. The horrific incident began after she attempted to hitch a ride home and four boys picked her up. She believed that she would be driven to her home when the traumatic incident occurred. She reported being raped a second time while still 16 by "Preacher", her boyfriend Jack's biker uncle. Preacher has denied the rape ever happened. Rather than tell her father, she left home and moved in with Jack in her first serious relationship.
Jack was a tattoo artist and gave Jenna some of her first tattoos, one of which would become her trademark tattoo, two hearts on her right buttock. Jenna's brother Tony, who later owned a tattoo parlor himself, added the text "Heart Breaker".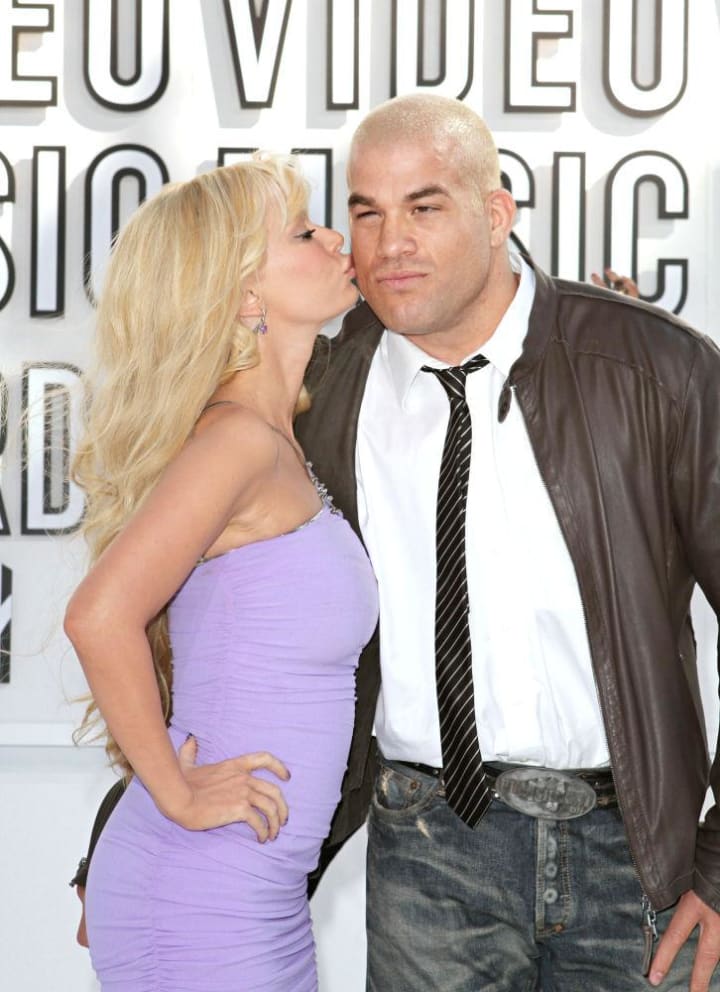 She started acting in adult movies in 1993 after having worked as a stripper and a glamor model. By 1996, she won the "Top Newcomer" award from each of the three major adult movie organizations. She has since won more than 35 adult-video awards, and has even been inducted into the X-Rated Critics Organization (XRCO) and Adult Video News (AVN) Halls of Fame.
Jameson started the adult-entertainment company 'ClubJenna'back in 2000 with then-husband Jay Grdina. Initially, a single website, this web business expanded into managing similar websites of other stars and began producing sexually explicit videos back in 2001. The first movie was girl-on-girl flick Briana Loves Jenna (with Briana Banks.)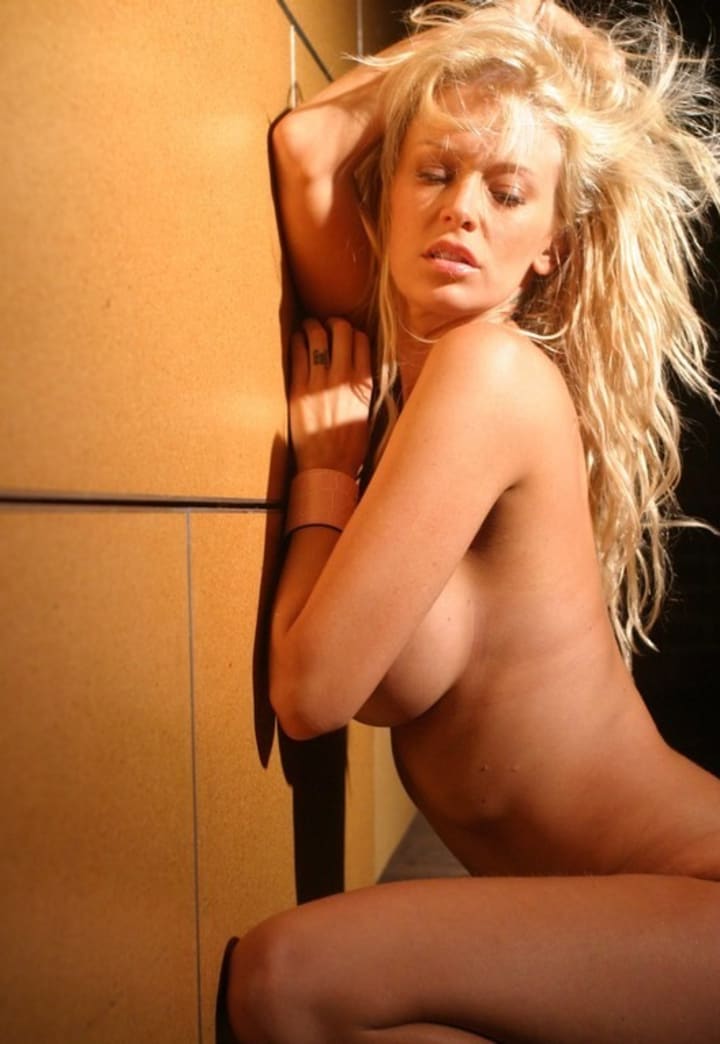 Subsequently this was named at the 2003 AVN Awards as the best-selling and best-renting pornographic title of 2002. By 2005, ClubJenna had revenues of US$30 million with profits estimated at half that. Advertisements for her site and films, often bearing her picture, have even featured on a 48-foot-tall billboard in New York City's Times Square.
As a result of her super-stardom, Jenna has crossed over into mainstream pop culture, starting with a role in Howard Stern's 1997 film Private Parts. Her mainstream work continued with several appearances on various television programs. Playboy TV had her host Jenna's American Sex Star reality show, in which aspiring porn stars competed for a contract with her business 'ClubJenna.'
Winners of the show and the contracts for the first two years were Brea Bennett and Roxy Jezel.
Her autobiography published in 2004, 'How to Make Love Like a Porn Star: A Cautionary Tale,' spent a whopping six weeks on The New York Times Best Seller list.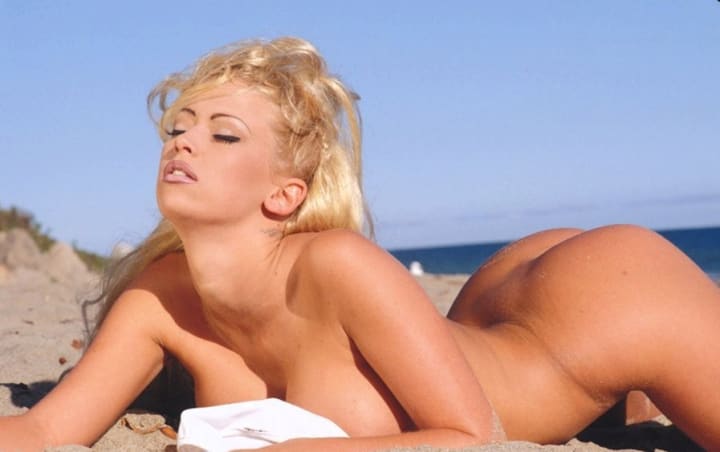 In August 2007, Jameson surprisingly had her breast implants removed, reducing her from a D to a C cup. She came with another shock as stated she was finished with appearing on camera in pornographic films, though she would continue running her businessClubJenna, which was grossing $30 million per year. In January 2008, Jameson confirmed she was retiring from pornographic performances. Jenna Jameson remains mainstream news though, following a turbulant relationship with mixed martial arts star Tito Ortiz (whom she has twin children with,) to successfully winning an Oxford debate with others from the adult industry. She hasn't been infront of the camera having sex but was webcamming as far back as 2013. Her footprint of super stardom is very much there though as she probably is one of the very first genuine 'pornstars.' If you watch her movies she's very much known for her 'sloppy blowjobs' and really does go for it in her scenes. Despite this she never filmed a 'double penetration' or 'interracial' scene in her career. She was questioned about the interracial scene on the Howard Stern show stating 'It just never came up.'
You can imagine this as well as porn back in the nineties was not as mainstream as it is now. There's one thing for sure though; Jenna Jameson certainly made it mainstream.