Pornstar Profile
The Ballad of Bonnie Rotten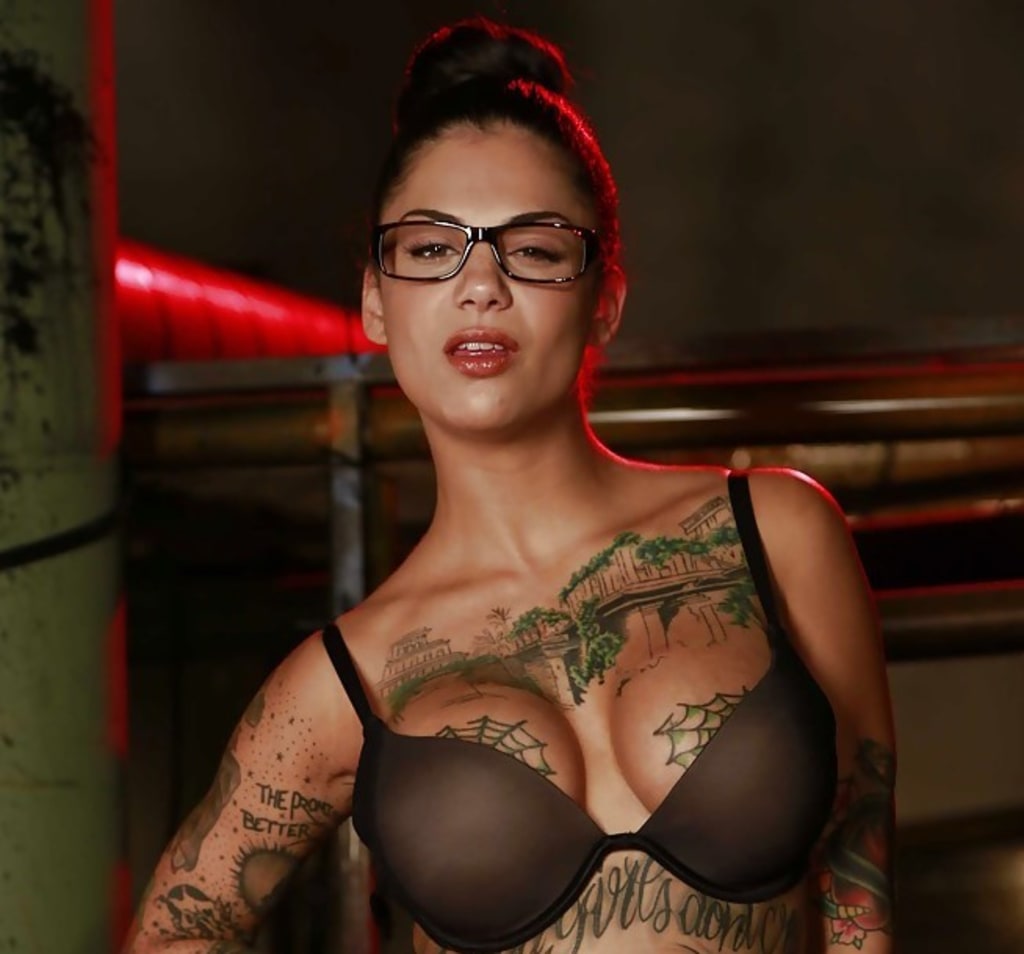 Personally I'm not a huge fan of 'alternative models' but they are gaining a lot more mainstream attention in porn these days. The first one I came across was probably Anna Bell Peaks who caught my eye with her pink hair and tattooed curves. I later learnt that her hair isn't actually pink but is a color called 'magenta.' I've noticed the alternative pornstars tend to be heavily tattooed and are normally into some pretty freaky shit sexually. Anna Bell Peaks for one can be seen choking and gagging on big cocks for scheduled gangbangs on a regular basis. Another model who is into something similar would be the very young 'Bonnie Rotten' who at 27 years of age has done some pretty freaky shit too. Born on May 9th 1993; Bonnie is an American pornstar, exotic dancer, fetish model and now even a director of her own adult flicks. Back in 2014 she became the first 'alternative pornstar' to win the 'AVN Award for Female Performer of the Year.'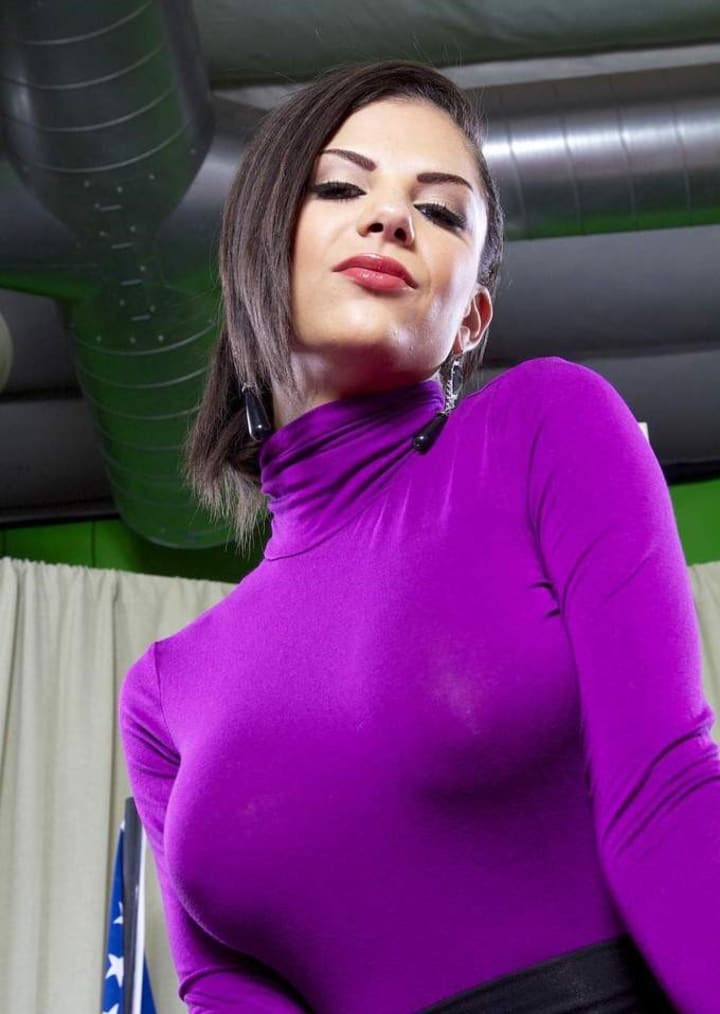 Rotten is from Hamilton, Ohio but was raised in Cincinnati. She is of Italian, German, Polish, and Jewish descent. Raised by her grandparents, Bonnie says her first sexual experience was at the age of 12 with a boy who was 13. This was not her only sexually experience growing up and she claims to have had her first sexual experiences with multiple male partners at the age of16. Obviously she was very active sexually throughout adolescence, telling one interviewer: "I was very promiscuous up until the time I left Ohio. I was banging everybody and having sex with all of my girlfriends, all that fun kind of stuff."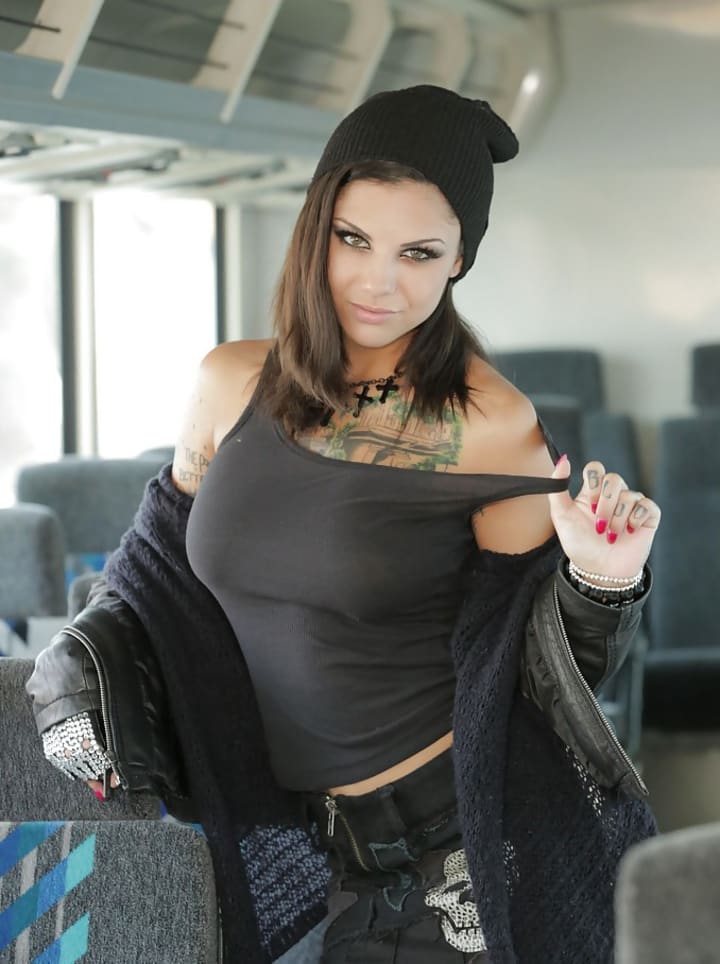 It appears Bonnie Rotten was always destined to be in pornographic videos as her lifestyle would suggest. Her career began as a fetish model for the magazine Girls and Corpses,which recognized her after she won the Ms. Dead Indiana Beauty Pageant. This was at the unique event hosted in Indianapolis called 'Days of the Dead;' a convention type of scenario. Rotten also worked as a model in car and motorcycle shows. Her main income at the time though came from stripping; turning to the career on her eighteenth birthday using the stage name "Dixie". Her routine as a stripper was to always wear American flag bikinis and dance only to Southern rock. She finally transitioned into the adult industry in early 2012. That same year she had a breast augmentation in the month of September. Bonnie has had a fairly unique career to most as the company Digital Sin produced two films focused entirely on her. The first being 'Meet Bonnie' which topped the sales charts as a success and the sequel was called 'The Gangbang of Bonnie Rotten.
Bonnie does many videos focused on bondage and pain which are featured on 'Kink.com.'
That said a lot of her material does focus on the fact that she has the ability to ejaculate. Bonnie claims she learnt this skill from fellow performer Veronica Avluv. If you've watched some of Veronica's scenes you won't be surprised by such a talent. Bonnie also credits her transition from glamour modelling to porn to Nina Hartley; considered a legend in the business.
2014 was a landmark year for Bonnie as she starred as Max Candy in the porn remake of 'Cape Fear.'
Bonnie states that Robert DeNiro inspired her performance in the role saying "I really love Robert De Niro, and I thought this is a really great movie that he did, and he's such a creep and so crazy in it."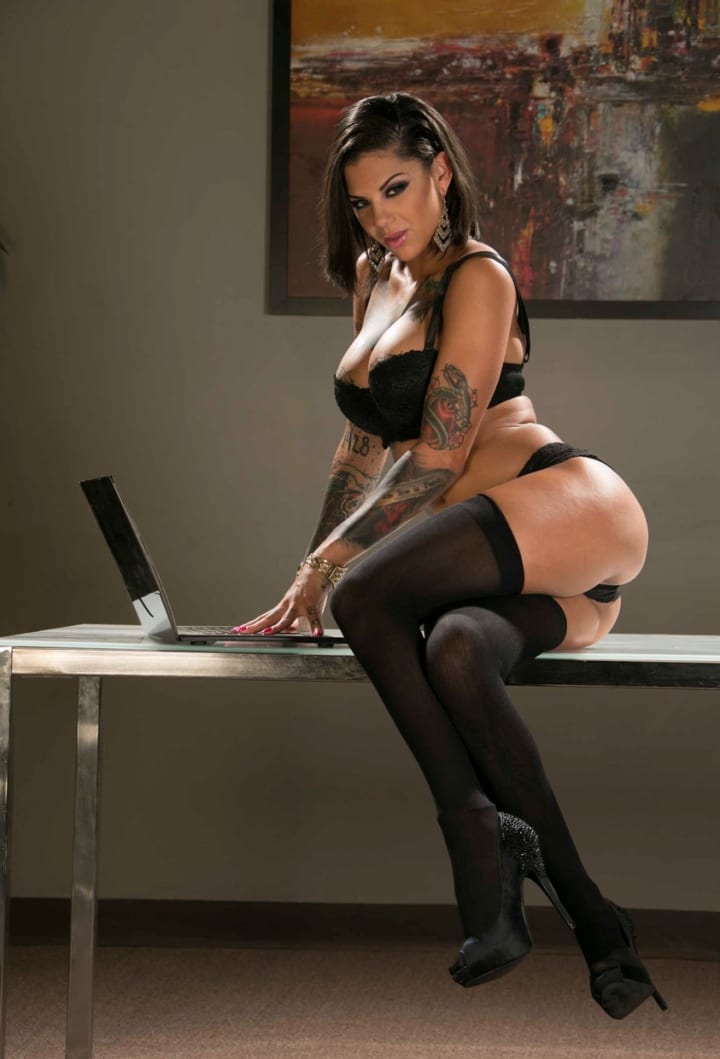 Bonnie also took on an ambitious project of a publicity tour where she visited Spain, South Africa, Germany and Switzerland. It was clear it was going to be successful though as the following month she even had an action figure made of her. A German-based company Digital Sports Innovation announced the release of Bonnie Rotten figurines, ranging from five to fourteen inches tall.
"I always dreamed I would have one, and now I have four." Stated Bonnie when interviewed about the product. Bonnie Rotten is still going strong today despite the restrictions imposed on society due to COVID-19. If you watch her scenes and how hardcore they get it really is a sight for sore eyes. She does some pretty nasty stuff which includes gangbangs with double penetration. She's no stranger to sucking a cock after it's been in her arsehole as well. Bonnie is also a decent actor and I did see a scene out the Robert DeNiro remake which impressed me.