Pornstar Profile
'Rayveness'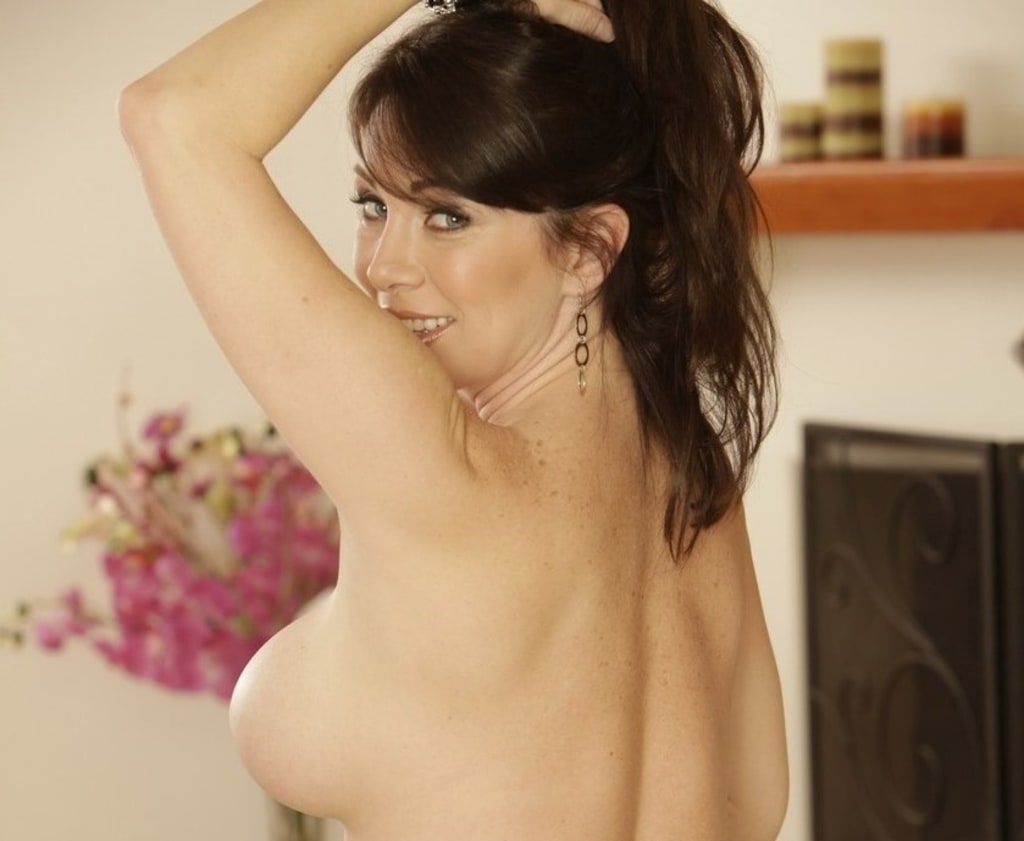 Those for the male gender know that we absolutely adore women & girls in all shapes and forms. From large to slim, from young to old we really do love the gentler sex in all her forms. While some might argue that the porn industry takes the 'devine feminine' and corrupts her others may see it as a celebration of the female form. I think the porn industry 'bigwigs' excuse their monopoly as 'empowering women' but I digress from my initial point.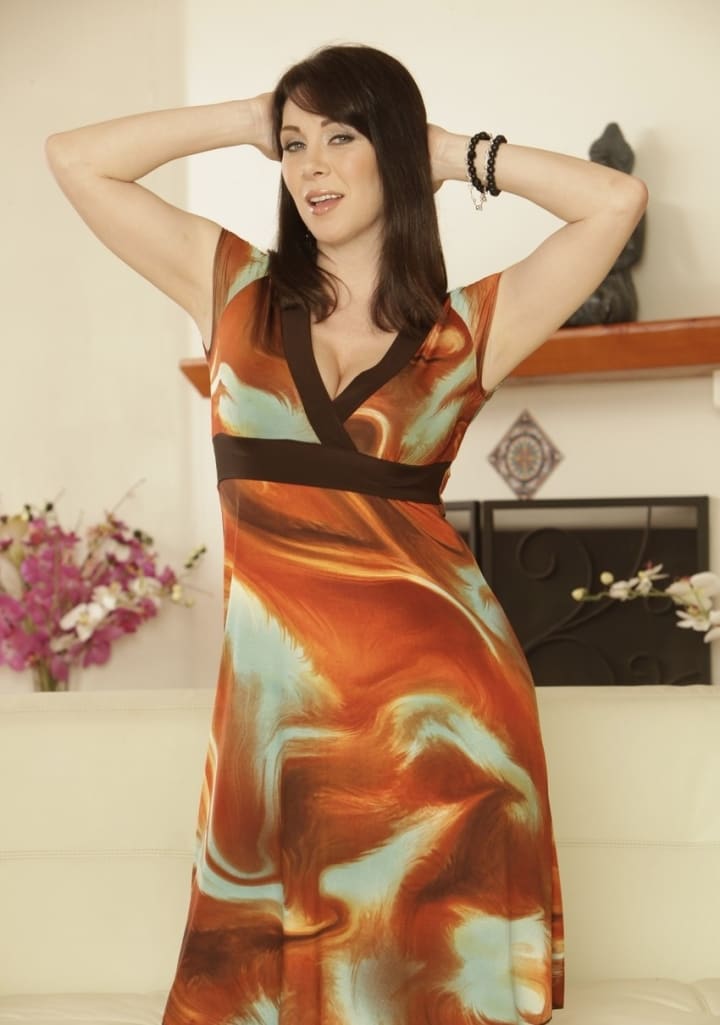 Personally I'm into older women and at times worship the 'MILF' (mother I'd like to fuck.)
There's something very 'nurturing' about the older woman and their maturity only makes them more desirable. One of my favourite pornstars of all time is the absolutely stunning 'Rayveness' who now at the age of 47 finally retired from the porn industry. Many an hour has been spent watching this gorgeous woman in some of the most decadent acts known to man. One particular scene springs to mind where she's giving her 'stepson' a blowjob and she comes out with the most filthy line I've ever heard. It was along the lines of 'Is that what you want, your stepmom to be your dirty ball licker?'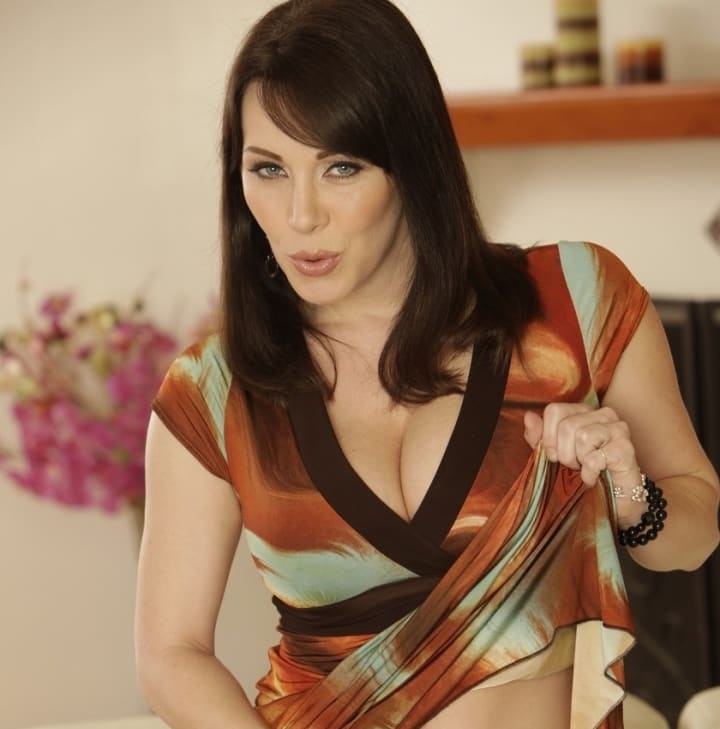 In porn terms, the foul lines from this gorgeous babe's mouth are Shakespeare on film. Rayveness is quite a unique commodity for the porn industry in that she has kept her natural look throughout.
That's right ladies and gentleman her 36DD-24-36 have not been under the plastic surgeon's knife which makes a nice change. To be honest if you watch her last scene from 2016, she still looks absolutely stunning in my opinion. None of us can beat the clock though and it does look like the Jamestown, North Carolina native has slowed down significantly with her work. She did actually announce her retirement in 2011 on Twitter. Thing is if you can get work and still look pretty good on camera then why not take it?
The name Rayveness seems to have been picked for it's double meaning as it translates to 'Of the spirit.'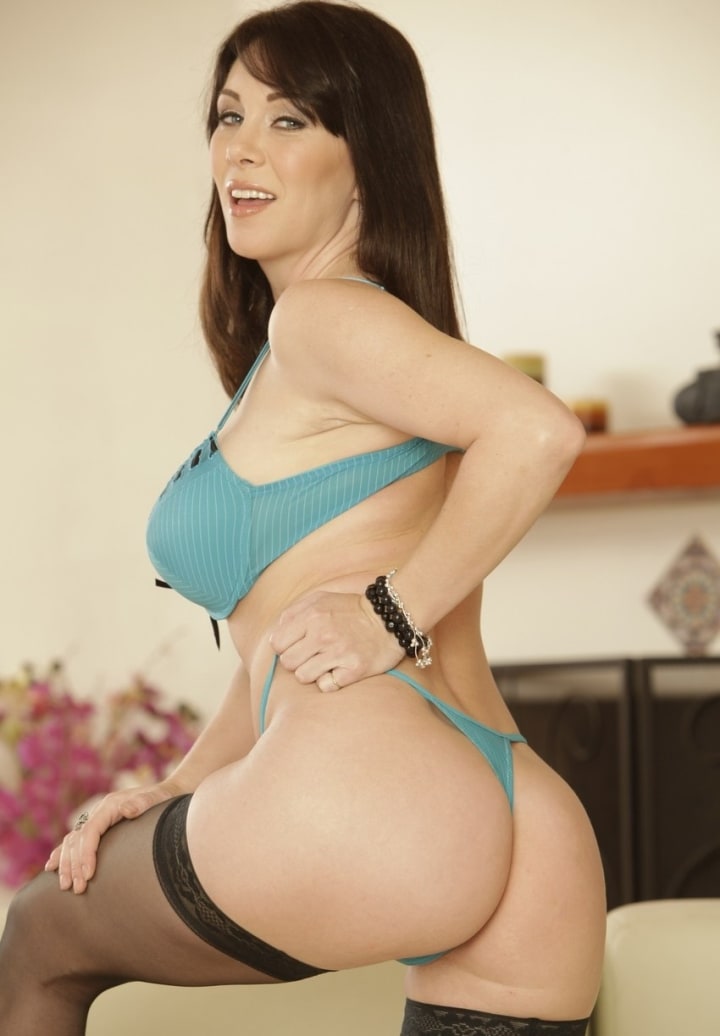 The name is of Indian origin and must relate to something in Rayveness' life; it may be associated with her family being Quakers.
Quakers are a Christian denomination who universally believe that a light exists within everyone which is of God. This might go some way of explaining the name but am not sure how it would link to her porn career. That topic is definitely for another article surely.
Rayveness was born Karen M. Swaim on June 19th 1972. The gorgeous brunette is of German & Irish descent. She married one year before she left which is pretty young to her husband who also ended up in porn under the stage name 'Red Bone.'
Before working in the industry Rayveness had many jobs which included fast food restaurants, an Avon salesperson and even a babysitter. Rayveness entered porn in 1990 at the age of 18 and actually shot her first scene on her 18th birthday for Homegrown video. Initially she only performed with her husband on film but the pair divorced in 1997 to which started filming scenes with other male stars.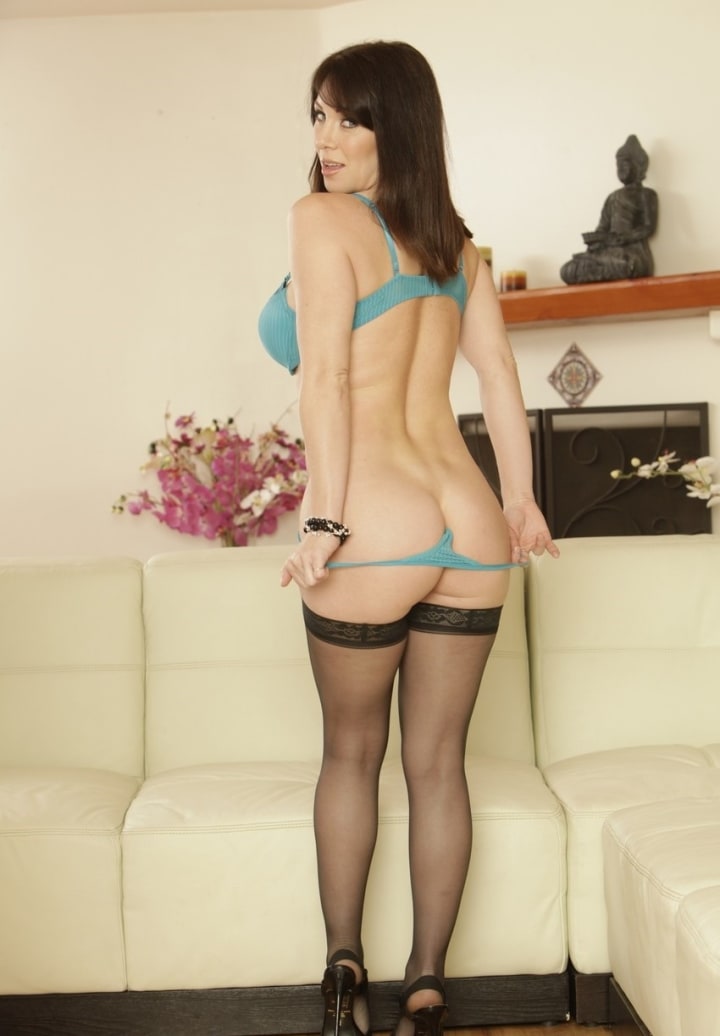 In the year 2000 Rayveness put her adult film career on hold to try and pursue a mainstream acting career. It's a very hard industry to pursue a career in and with so many people looking to 'make it' I suppose only a few are going to have success. I remember writing an article about pornstar Holly Sampson who did have so success but did find herself eventually filming pornography again. Similarly Rayveness did get work and appeared in both 'NYPD Blue' & 'Path to War.'
That's nothing to turn your nose up at and she certainly deserves credit for getting those roles. Rayveness returned to pornography in 2003 and the following year took steps to protect young people in the porn business by signing a petition with congressman Brad Sherman. Said petition was to increase the age limit for people entering the porn business from 18 to 21. It was based on the assumption that young people are not fully aware of the consequences of their actions at such a young age. Such a statement couldn't be more true in 2020 as porn is widely available and a decision to enter the business could haunt a young person for the rest of their life.
Rayveness was nominated for MILF of the Year by the XRCO Awards in 2006 and in the same year decided to have a child via vitro fertilization. She gave birth to a son because of the process. The porn business obviously liked the 'Rayveness product' and she was contracted in 2009 by all female studio 'Girlfriends Films.'
They obviously saw what a valuable commodity she was as while under contract she was allowed to film boy/girl scenes for other companies. Allowing her this freedom they obviously wanted to keep her happy. Close to her retirement back in 2011, Rayveness was inducted into the XCRO Hall of Fame. The gorgeous brunette doesn't seem to have got the 'kudos' I think she deserved but she's certainly been fun to watch. Who knows what the future made hold for her as she may even get that major film role off the back of being a pornstar. Personally I would like to see more of her even if the film isn't X-rated.