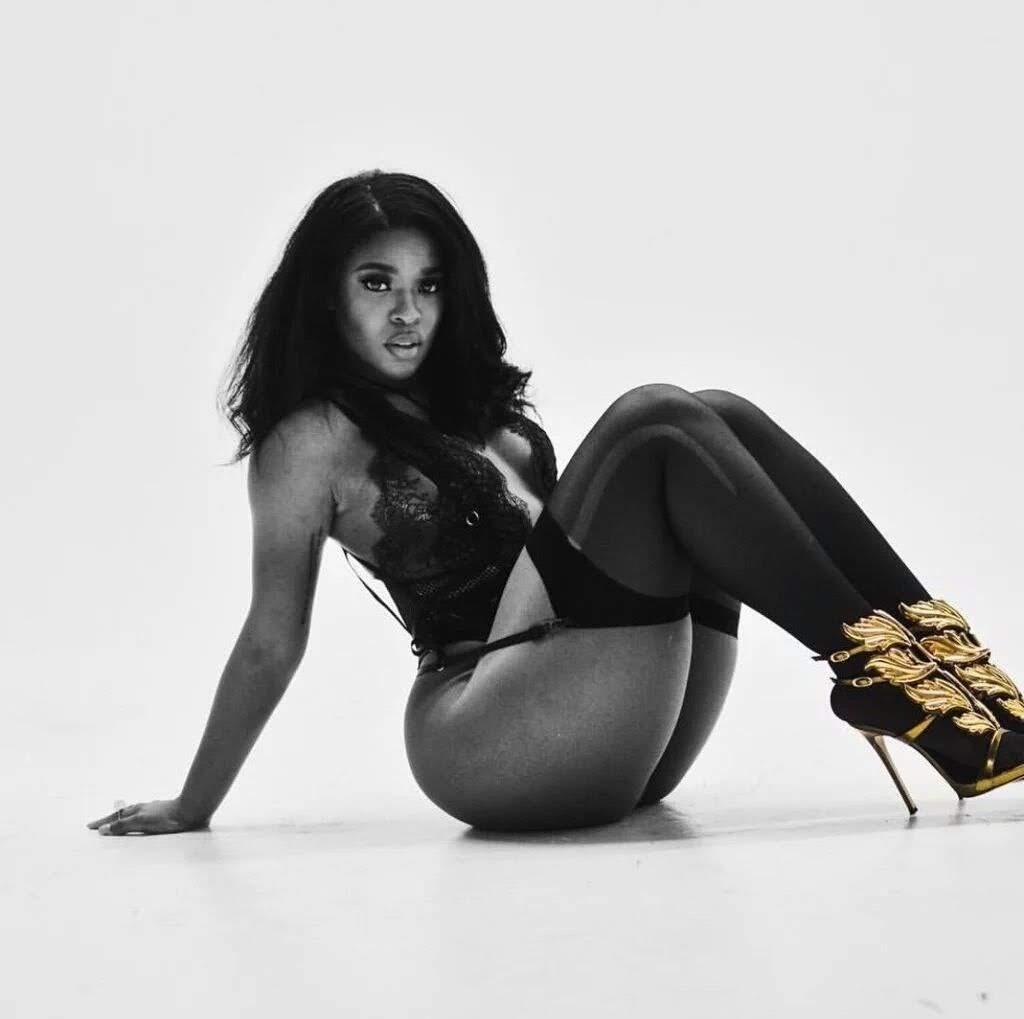 As I continue to walk in/promote my chocolate confidence #2020goals
My journey involves sexually reaching out & touching souls
From the pits of wetness to the top of the dome
Erotic thoughts to make you moan!
Anyone that spends five minutes with me finds out quickly that I'm the kind of person that will grab, jump & ride the fuck out of a opportunity once it crosses my path. My hustle game is simply diabolical, even when I'm in rest mode the search for opportunity is always awake and moving quickly.
A couple of days ago, my good friend Ree told me she was having a 'business talk' get together at her house with a few of her female friends and that I should come thru for it. I agreed to go because Ree is a fashion designer and I figured if anything, I could introduce her and the group of ladies to my connections with Sugarfoot Shoetique as I am one of their brand ambassadors. YES I'M SHOUTING THEM OUT!
The get together went down last night and as usual, Ree had snacks, beverages and Mary Jane so once the other three ladies arrived, we got right down to business. The 'business talk' was about all of us doing a podcast dedicated to motherhood, sex and marijuana. If you know me, you know I definitely have something to say about all of those subjects. As we discussed our feelings on the individual subjects, how we would run the show, what we needed to prepare for the show and the launch date a few stories were told about real life instances. Out of all the stories told last night, there was only one that intrigued me enough to write about it. Honestly, this story jumped on me and gave me a lap dance. I say that because I truly had no clue as to what I would write next. My goal is to never sound redundant with my blogs so coming up with fresh material is harder than a dick on Viagra and if I can't make myself cum, I definitely won't be able to do it for you.
Checkout this flow, drop a tip & let me know:
My husband is a fucking flirt and loves fucking new pussy every now and then. I'm not a jealous bitch so I don't have a problem with that; I did have a problem with the fact that he was doing it without me so I had to sit him down and let him know. I told him he could have his side pieces but they have to fuck me first before they get to fuck you. I love pussy so having my dick and access to pussy is perfect for me so if he has to have a bitch, I need to see her, inspect her ass and lick it a couple of times. Fuck it, that's my way of saying you've been granted permission to my dick; please never forget that it's my dick, he will always come home to me!
There are times I'll meet a sexy queen that I want to fuck and I will do everything I can to get her to fuck me and my husband. There was this one bitch, she was such a disappointment. Although she was sexy as fuck, the bitch had no common sense and the fact that she wasted my time made me want to beat her ass. It all started with me taking her out to lunch, a lot of flirtatious comments/texts and tongue kisses in public; everything was up front and she really had me believing she was down with everything. I showed her a video on my phone of my husband digging me out from the back, showing his thick meat covered with my cum as it slid in and out of me. She loved the video so that night, I invited her over to my house.
At about two in the morning when all my kids were sleeping, it was the perfect time for me and my husband to play with our new pussy. Just when we were about to get into it, I notice that she only wanted my husband to touch her and not me. When my husband told her to get on top of him and ride it from the back and I tried to eat her pussy while she was doing that, she wiggled like I was making her uncomfortable. I backed up for a minute to see how she was reacting to my dick and sure enough, she was enjoying my dick and clearly wanted no part of me. I immediately told my husband to stop and then pulled her ass off my dick. I looked her dead in her eyes and said "I invited you here to fuck both of us and you're not going to do that you need to get your uptight pussy out of my fucking house!"
As a New York representative now living in the suburbs of Seattle Washington, I'm going to say this: "I'm not even going to hold you but that's facts son!"
Checkout my sites www.nattiekai.com, www.nattiekai.wixsite.com/kaih & of course subscribe to my YouTube channel! TIP BIG PEOPLE!