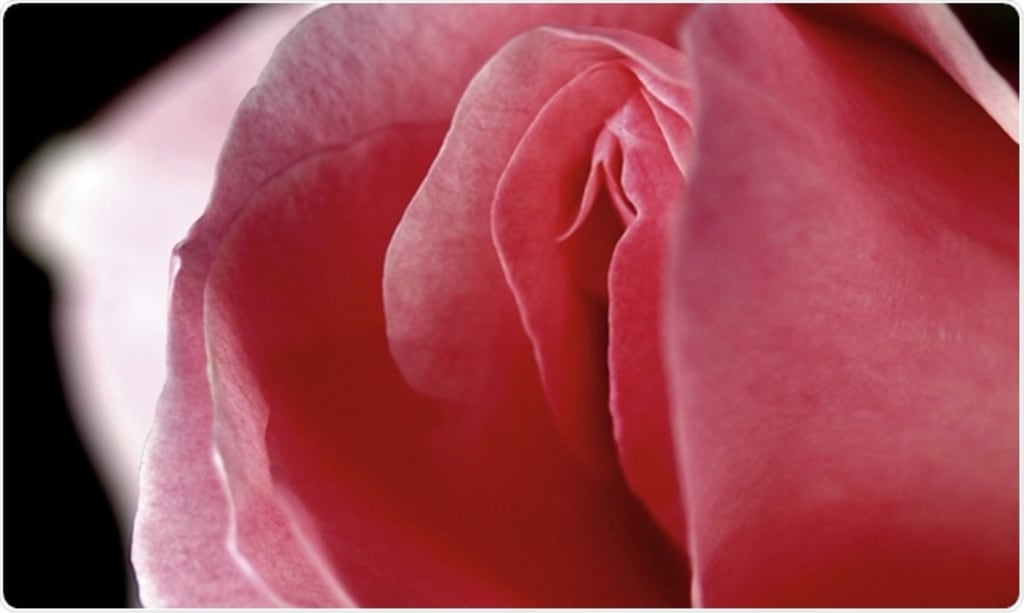 "A picture is worth a thousand words" is how the saying goes but is that all a picture does? I would say no. Depending on what's going on in the picture, it can certainly generate or move you to have certain feelings, emotions and thoughts (for example, check out "Can You See My Freak?!"). Because of my love of photography, the fact is that when I write a blog I do my best to find a picture that represents what I'm saying and with the existence of picture-driven social media like Instagram and Tumblr, I'm constantly scrolling through pictures that naturally invoke feelings in my mental Yoni.
If you're following me on social media (you should be) and have read my BDSM novel (a must read) called You Just Don't Know you would be correct to assume that I have a special place in my heart for kink/display of kink in photographs. Not too long ago, I got an Instagram notification that I had a new follower called Sir_Divine_Master and every time I get a new follower, friend, subscriber, etc., I always go straight to their profile page to see what they're about and if it's worth it to follow, friend, or hit the subscribe button. Once I visited Sir_Divine_Master's page, not only did I realize that our kink thoughts crossed the same lines, I also found out that he shared some pictures that I've shared when describing/promoting people to read my blogs.
His latest post is of a muscular, sexy 'n tatted melanin Dominant male being served orally by his humble yet willing female sub. In the picture, he's holding her hair to let her know that he's in control but it is her who is sinking her face deep into him, taking his whole wood in and happily drinking his essence. Although I never shared or saw this picture before, I did use one that was quite similar; in fact, it had the same people but in the picture I used, the Dominant male had her legs and hands hogtied with rope in front of him as if he was going to enter abruptly. Both pictures scream raw & uninhibited sexuality which, of course, I'm a big fan of. Scrolling throughout his timeline, I found myself liking, commenting, and and applauding his walls of kink to the point where I was led to follow others with similar yet distinctive tastes. Dvauwer_Bunny's page for example, wasn't extensive as far as the number of posts; however, one in particular reminded me that ME TIME is always a good time. A simple picture showing her cum soaked hand had me wanting to know what and who got her to that point; did she just wash it off or was it licked off? Maybe smeared across someone's nose & lips just for the hell of it? Kinky minds are always working and based on some of the pictures I peruse, my thoughts are always doing triple shifts. From a recommendation on Dvauwer_Bunny's page I was lead to check out SoakMyBeard's page. Judging by his handle, I assumed he would have pictures of beards being soaked in Yoni juices but no. Instead, I saw beautiful curves of flesh decorated with lace, leather cuffs, and mouth gags with a tag that read "be your own kind of beautiful." Like Cardi B said, "I like it like that!"
On Tumblr, I recently followed this page called "thekinkyismutual" and the first post I saw was six pictures of one couple having sex but the pictures were in stages from him whipping it out to the first stroke. Starting with the full mushroom tip of a hard cock to the breathtaking sight of it entering a soaking wet pussy and finishing it up with the "lost for words" reactions—the kink on this wall is absolutely amazing.
Now, I don't want you reading this blog and thinking that I wrote this in order to generate traffic on anyone's social media as that is not the case. I'm simply showing love to those who think dirty like me. The way you could show me love is to leave a tip below, check me out online here and here; and don't forget to subscribe to my YouTube channel!
By the way, I also have a Kickstarter campaign to raise funds to publish my next novel so after you leave a tip below, check out & support my campaign. Thanks for the love!