Passion
The rhythm of two souls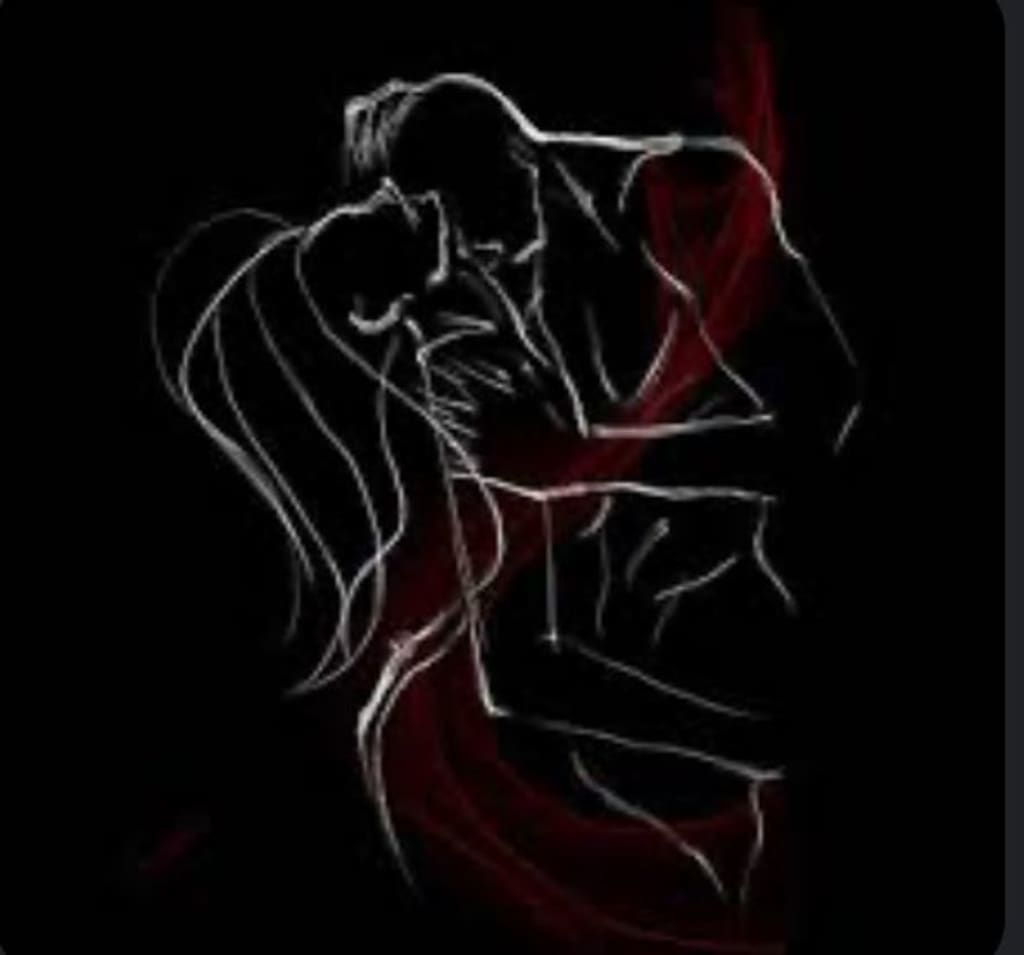 Photo from Google
Passion is beautiful.
It is beyond electrifying when two people who crave for one another meet, a fire so strong is ignited.
It is consuming to say the least. Like a hungry man being presented with a well prepared meal by a cook who wants to satisfy your every cravings.
The communion of two bodies, naked and warm with hearts palpitating. The sound of unspoken words that sound like beautiful music to your ears. The warm cries for more, body aching and hearts racing - it is this kind of passion.
The rush of adrenaline, the warmth that seizes you from the inside and your breath that becomes laboured and heavy. Sometimes too heavy that it leaves you gasping for air yet asking for more. You want to be choked a little, spanked a little here and there and made to do beautiful things that only your mind has envsioned.
There's sex.
And there's lovemaking.
Both could satiate a hungry bodily appetite, but both are not the same.
One is only but sexual and physical, and the other gives a part of its soul in the process.
One eats to its fill and it ends, but the other dies with the process, filling the heart of both with purple roses, white lavenders and contentment and fulfilment.
It is such passion that tells it apart, even you know this. It is why you keep going back to that place, to that very person that has made love to not just your body but to tour mind, the very one person that comes to you when this hunger burns.
Passion is intimacy and lovemaking with someone your soul deeply cares for and loves, not just an avenue for a release.
The muffled whisperings of two bodies riding the waves of love and pleasure, dancing to the matching rhythm of each other's heartbeat.
The intent gaze of eyes locking each other, giving as much as it receives:
Strokes.
Thrusts.
Humps.
Ear nibbling.
Sways, moans.
Deep breathing, incoherent wordings - I mean the whispering of beautiful incoherent nonsense.
Love bites.
Lip licking.
Nail digging.
Hair pulling.
Breast fondling.
Thigh grabbing.
Slight quiverings.
Gentle chokings.
Deep hurried French kisses.
Light screamings.
Flesh banging.
Body arching.
The kind of passion that makes your knees quiver and your lips sigh in pleasure.
When you love someone so much that you can't wait to run home to him/her and feed your body with the universe's intention for those overwhelmed by love and affection.
The seamless moist of a waiting sea. The warmth.
beautifully oiled body in your favorite scent.
wearing the perfect lace trimmings exposing beautiful areolas and tout nipples beckoning on you to feast upon.
The rock-hard engorgement of a pleasure muscle.
Two separate bodies, perfectly designed for the appeasement of each other.
"Yes baby, just like that, yes yes yes.."
The magic of the feminine pleasure sounds, encouraging, directing and soliciting.
"Yes babes, spread those legs, arch that back, that waist, just like that.."
The groans of male sexiness, commanding and leading.
Sometimes I wonder, how a God could be this thoughtful and wise as to create something this beautiful for two persons whelmed by the divinity of love to share and enjoy.
You may truly not understand the magic of this moment or of this entwinement, except you've walked the alley of slippery desires and stealthy satiation with someone you truly love, someone you stay most of your day thinking about, and with each thought, something in your heart melts.
Someone who you reach across and hold in a warm cuddle after reaching the glorious height of climax.
Someone who whenever you think of sex and lewdity and vanity, they alone come to mind.
About the Creator
Hi there,
I am Jekey and you're welcome to my profile.
I am a creative storyteller with a wild imagination. I create Opinion Pieces on Love, Romance fiction, Life & other Trending issues curated from my everyday life experiences.
Reader insights
Be the first to share your insights about this piece.
Add your insights