Outdoor Sex Is Best
At least Ryan Thought So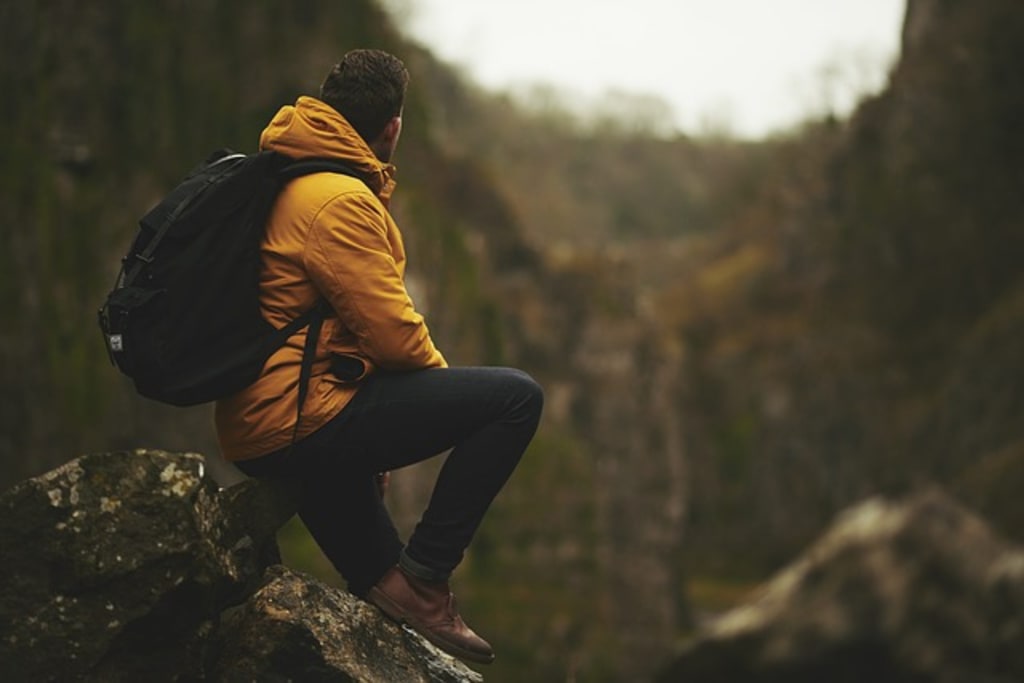 Ryan was your avid jogger and marathon runner, and he enjoyed hiking trails in his spare time. He was a single guy that worked hard every day at his job and found relaxation in his jogging. He had a genuinely muscular body and worked hard at keeping it toned.
One day while out hiking, Ryan came across a young woman sitting on a stump halfway up one of his favorite trails. He stopped to check on her to make sure she was okay and they struck up a conversation with each other.
He found out that they shared quite a bit in common and while they talked, Ryan couldn't help but find himself attracted to her. He checked out her body while she also checked out his. Ryan had never thought about taking his sexual experiences outside the bedroom, but found himself becoming aroused the longer he sat and chatted with her.
He had no idea that she was also becoming aroused, and that is when the flirting began. They were on a trail that seldom had many joggers or hikers and quickly found themselves in an embrace. Their lips met each other and then the sparks began to happen.
Their embrace became so intense that their hands fondled each other's body. They were unaware of their surroundings, being so taken with each other. It became so hot and erotic that Ryan began pulling her tank top over her head and setting her plump breasts free.
He continued to kiss her passionately, while his hands gently fondled and squeezed her breasts. His fingers twisted her nipples and pulled on them while her hands were taking his sweat pats down bringing out his erect penis.
She grabbed it firmly in her hands and started stroking it, feeling the swollen vein underneath the shaft. She became very aroused by this time and felt his hands slipping her shorts down and allowing them to fall to her ankles.
While there was no one around on the trail, he quickly pulled away from her and turned her around bending her over that tree stump and spreading her legs apart. She leaned over as far as she could pushing her bare butt in the air.
Ryan caressed her butt with his hands, before sliding his hands down under and feeling her trimmed bushy vagina. She let out an aroused moan, which gave him the go ahead to take her. He grabbed his erect penis and rubbed it slowly up and down against her vagina getting it wet from her juices.
She is ready for him to take her and wiggles her butt at him a little to entice him. Ryan takes his hard shaft and pushes it inside her vagina right there out in the open. She lets out a moan of arousal and pushes back against him forcing him deep inside her.
He reaches down and grabs both of her breasts while beginning to pound her vagina. He can feel her start to swell and moisten inside lubricating his shaft. His throbbing penis pounded her vagina, causing her to orgasm all along his shaft.
They both could hear the wetness, as his testicles slapped against her clitoris. It was turning them both on and after her intense orgasm on his penis, Ryan felt his penis swell and throb so hard that he ejaculated deep within her, filling her vagina to overflow.
Once they had finished, and as Ryan was pulling out of her, he turned to notice another man standing behind them, masturbating while watching them. They both got themselves together and dressed and went their separate ways on the trail. That was Ryan's first time having outdoor sex and he found it rather enjoyable.
About the Creator
I'm a forty-eight-year-old woman who became a published author back in 2016. I write fiction and nonfiction in many different genre. I love to write and tell stories to the world and hope that everyone enjoys them.
Reader insights
Be the first to share your insights about this piece.
Add your insights