Naughty Porn Star
Tyler Faith is the embodiment of a bad girl!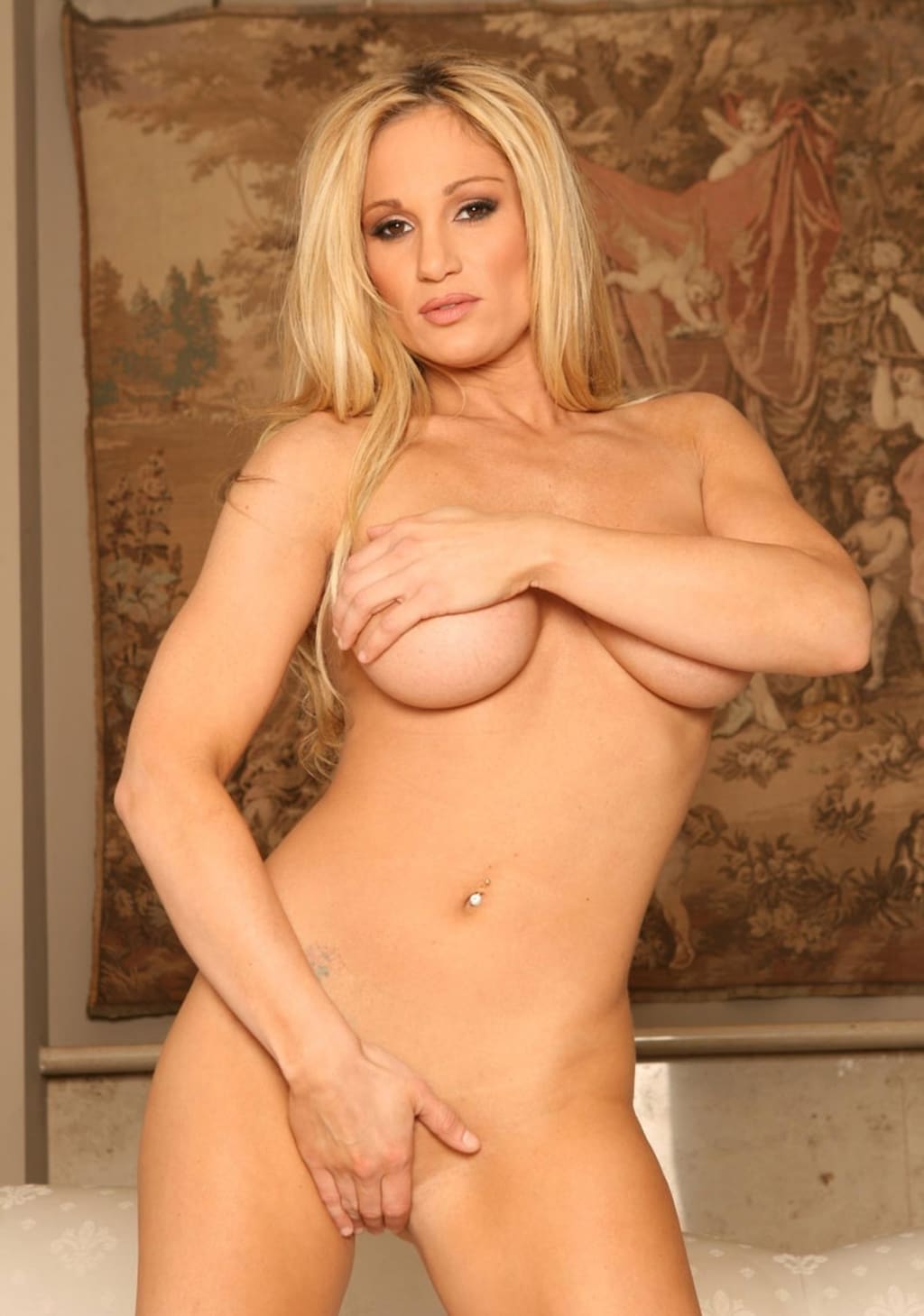 There's a type of a look to a porn star over a glamour model if we look at all types of media. While a glamour model tends to have soft, gentle features most of the time, a porn star may have pointed, villainous features. While there are those who break the rules (like Lana Rhoades), most seem to come under this banner. It's not necessarily a bad thing (hell I love it), but certainly characterizes the porn star, and sometimes stereotypes them. I can't imagine most of us wanting to watch Jenna Jameson, if she was some "girl next door virgin."
One girl who certainly does characterize the bad girl, is Tyler Faith from Boston, Massachusetts. At a naughty age of 44 years old, she still has a body built for sin with her 34D-23-33 assets.
A Life Well Lived...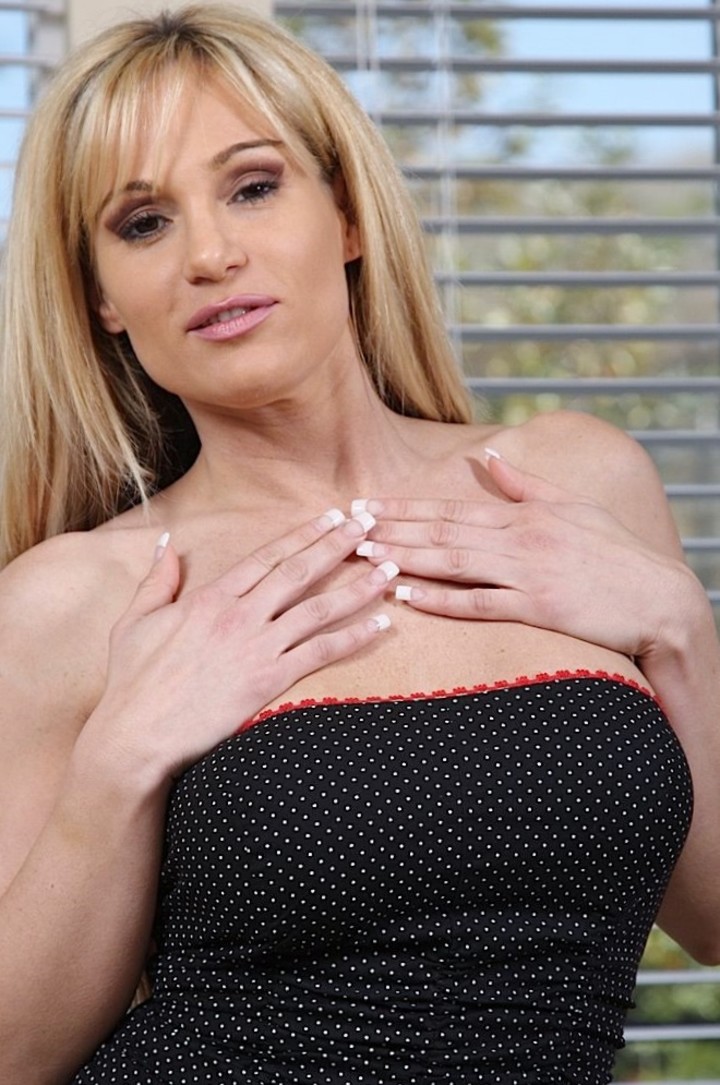 Tyler Faith has been a porn star since back in 2002, where she worked for Pleasure Productions and Jill Kelly Productions. For these companies, she appeared in over a hundred scenes doing a variety of stuff from being double teamed, to just one-on-one sex with men. Currently, she's the CEO of her own company, Team Tyler Productions, and still has her own website TylerFaith.com. In her personal life, she's been engaged to her business partner, Wankus, who works as KSEX radio's program director. While she is a huge star in the porn business, Tyler went to film original to increase her popularity as a known National Feature Dancer. Lap dancing and the porn industry seem to go hand in hand, sometimes with many stars starting their career as an exotic dancer.
Man, she's good at her job!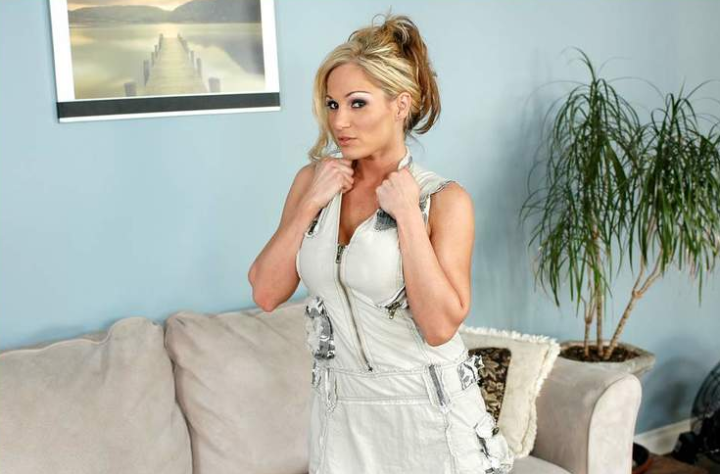 Tyler Faith can now be found in countless adult magazine and films, as of 2019. In 2005 she was selected for Nightmoves USA Fan Favourite National Feature Dancer award showing that the adult films finally paid off. Tyler actually co-hosts The Wanker Show on KSEXradio.com every Friday, and Contract Superstars the fourth Wednesday of every month. When you're super sexy like Tyler, and showing your sexual appetite on film, it's inevitable that some celebrities are going to take notice. Back in 2003, the Boston native claimed to have had sex with hockey player Adam Oates, basketball player Paul Pierce, and American football player Lawyer Milloy. While it shows Tyler likes to play around, it took a professional boxer to tame her briefly.
Old as You Feel...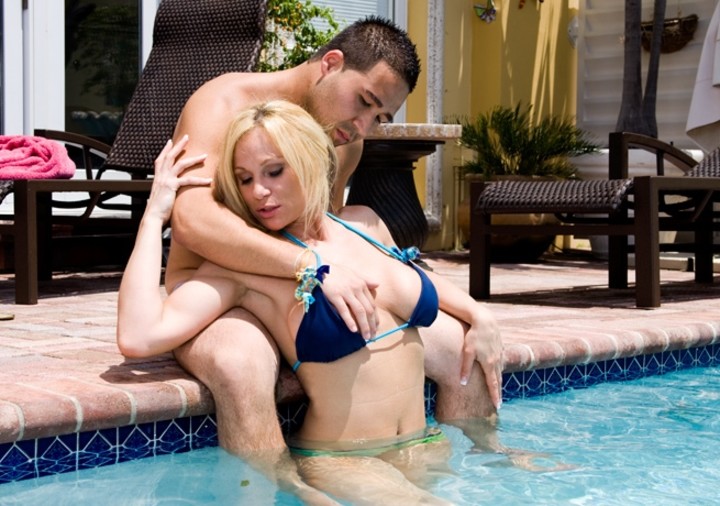 Tyler met professional boxer Vinny 'The Pazmanian Devil' Paz in 1996 at a strip club in Las Vegas where she was dancing. The two were briefly engaged but the relationship ended as Paz refused to stop seeing other women on the side. For casual boxing fans, Vinny Paz was the boxer subject of the film, Bleed For This.
In 2004, a student won the chance to take Tyler Faith to his high school prom. The competition was held on the Howard Stern Show and like the show had a controversial outcome in kind. Weston High School Officials forbade the student from taking Tyler, as bringing a porn star as a date violated prom guidelines. This was unfortunate for the student, as I bet it would have been a night he would never have forgotten. I've watched many of Tyler Faith's scenes and she's not the slightest bit squeamish. She tends to play the naughty older woman having fun with guys she's not suppose to be playing with. The above shot is from one of my favourite scenes, "My Evil Aunt," where she has sex with her niece's boyfriend. Another good scene, is one she does with Scott Nails for Seduced By A Cougar. She's strolling around in a g-string for this scene and her natural confidence is just ultra arousing. Both scenes are reviewed on Vocal, and are worth a read, should you need an opinion before watching. There are tons of film with this gorgeous MILF, most are worth a watch as she is a really good performer. She seems to get better the more experience she has making, her more enticing to watch.