Naughty Housewife Vicky Vette
Vicky gets double teamed by a pair of young studs.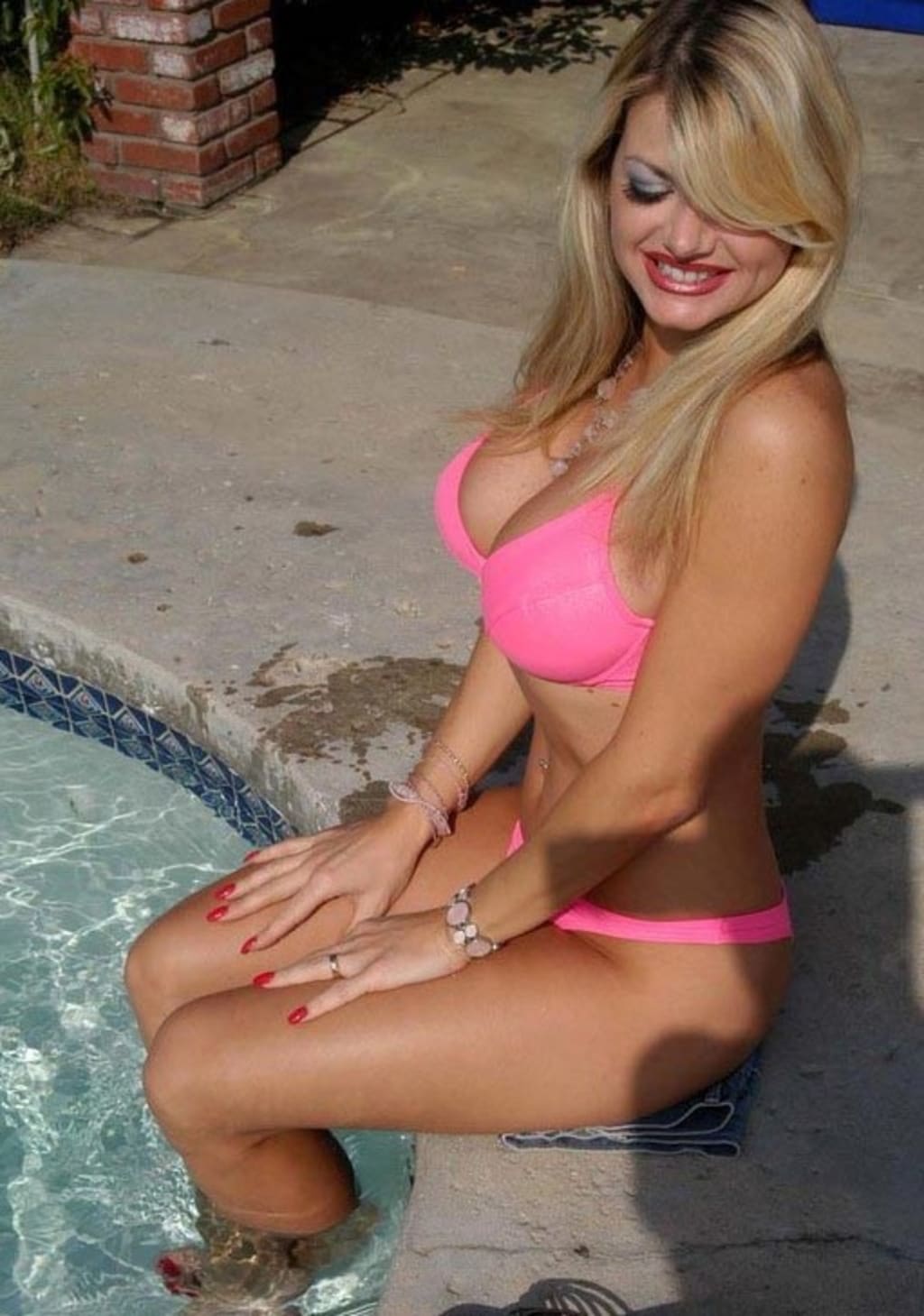 Naughty America did some absolutely classic scenes when they started their website. They tended to look for underused actors and actresses which seem to work in their favor. It was probably more due to financial constraits at the time but it made some really good video clips. One of their better series 'My Friend's Hot Mom' was no doubt a staple in their diagram for success. The scenes used the concept of the 'MILF' stolen from main stream movie 'American Pie' at the time. Basically a 'MILF' stands for a 'Mother I would like to fuck' and is used by young people in colleges. Naughty America were clever and jumped on the porn band wagon producing some high quality scenes. Some of the actresses who stick in my mind from the early scenes are Emma Starr, Mason Storm and a Norwegian beauty known as Vicky Vette. Quite prolific now in porn at the age of 54, Vicky did really start in the business until her thirties when winning a competition with Hustler. She was quickly picked up by websites like MILF Hunter and MILF Seeker once she did enter the business. No stranger to tradgedy her husband actually committed suicide back in 2006.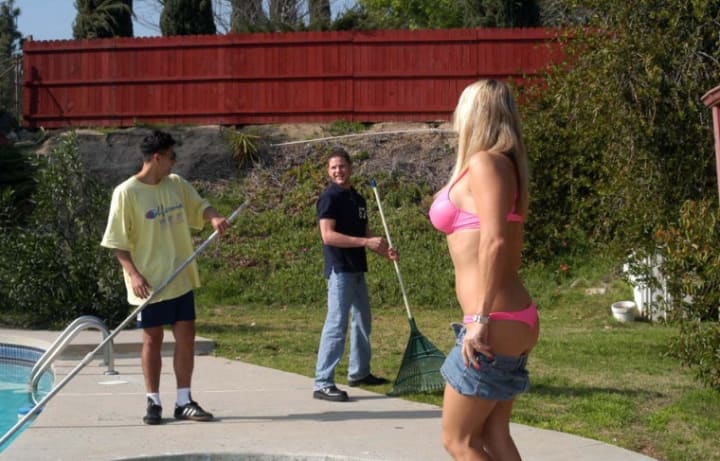 Yet this doesn't seemed to have slowed her down as she still makes movies to this day. What's remarkable is how dirty her scenes can get as she's been involved in a lot of gang bangs, double penetration and interracial scenes. In her initial 'My Friend's Hot Mom' scene she gets down and dirty with her son's friend Scott Nails. The young stud played a good part in that initial video and Naughty America try a continuation to the story in this second scene. Only this time Scott is joined by his buddy Sergio who wouldn't mind getting in on the action. The scene begins with the two young men discussing their buddy's mom and what happen between her and Scott. They've both been tasked with cleaning the pool for her but think something else might be instore. Unfortunately Vicky's scenes do tend to be low on acting as she seems ultra keen on being ram rodded. I'm not sure what pornstar's rates are but here there isn't much in terms of 'story.'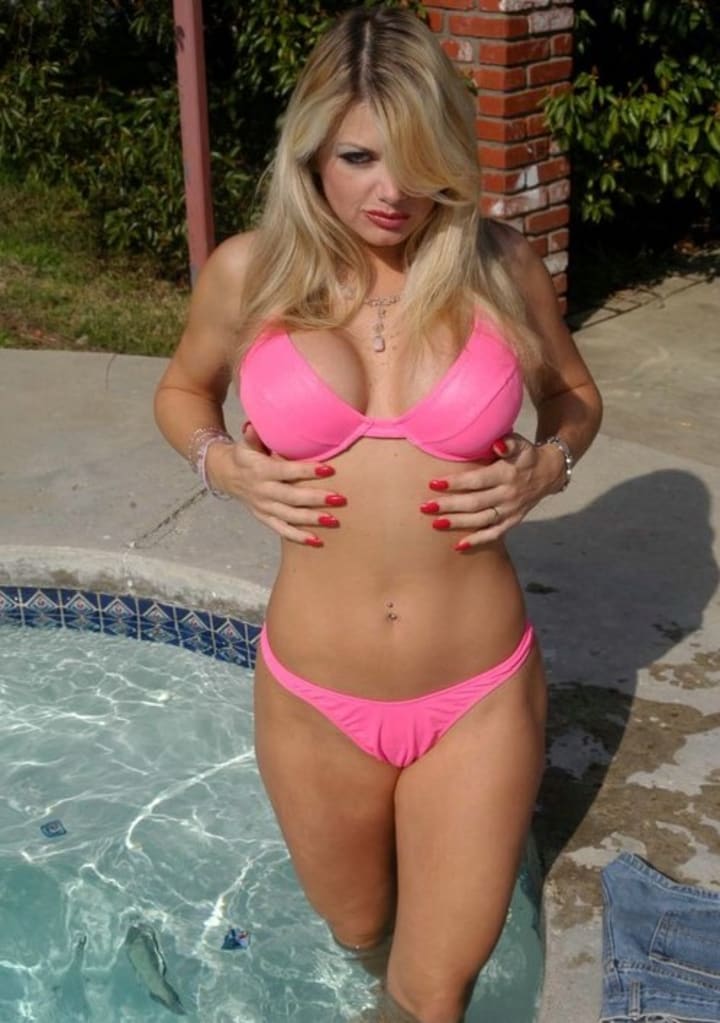 Vicky decides to watch the two young men clean her pool while kitted out in a revealing pink bikini. It's not long before she's flashing her bare breasts at them while seductively telling them not to get distracted. As you can see from the pictures it would be hard not to be distracted. Vette has enormous 36DD breasts complete with 'burger nipples' that most heterosexual men would like to get their chops on. It's not long before the two guys realize the real reason Mrs Vette has invited them round. They reveal their giant cocks to her which Vicky gobbles quickly. The guys are worried about Vicky's husband but she puts their minds to rest as she continues to suck away. Despite the lack of acting it's a good scene and I particularly like where Vicky is riding one of the guys in reverse cowgirl while blowing his friend. She leaves too much bikini on for my liking though and I would of preferred to see all her chunky curves in the flesh.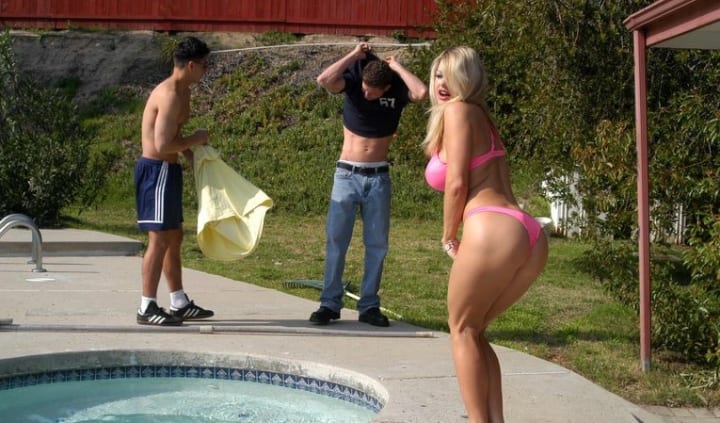 Her measurements are 36DD-26-36 and she looks incredible naked. There's some good shots here while Vicky is in the 'spit roast' position and am glad really that there is no anal. I think that tends to spoil a scene for some viewer who really don't need to see the sex that graphic. It's an old scene so the video is a bit grainy but well worth a watch if you like your classic porn scenes. Unfortunately a couple of things let it down like lack of story and because of that I can only give it a 3 out of 5. Still worth a watch though and Vicky Vette (known as Vicky the Viking on her website) is mega hot as usual.
3 out of 5.