My Little Pink Butterfly
How I Love to Squirt For It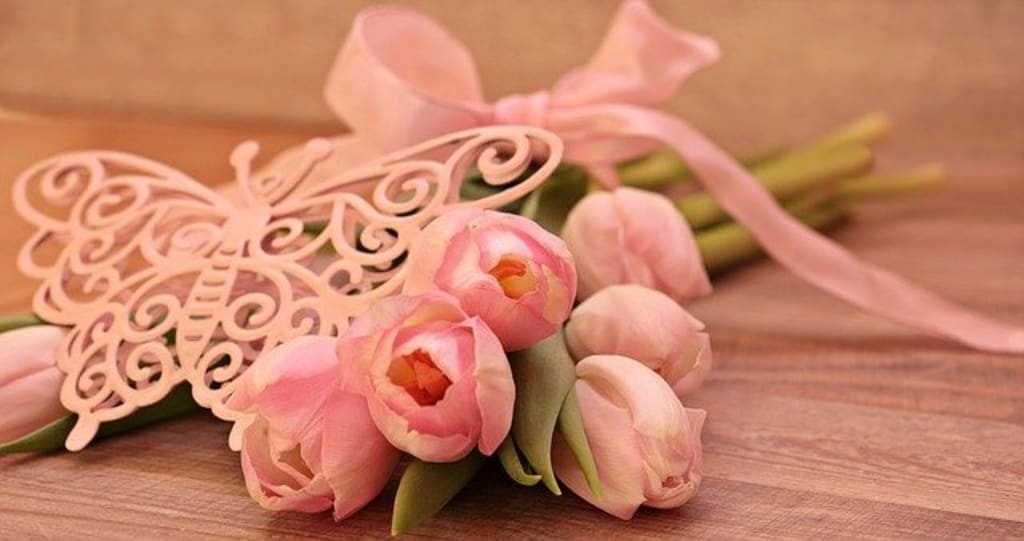 I would have to say that my favorite sex toy would be the pink butterfly vibrator. It is all pink and a vibrating dildo with a pink butterfly on it to stimulate the clitoris as you push it inside you. Or, you could just lay it against your clitoris with just the top of it inside you for a more intense orgasm.
It was about ten years ago when I first bought one. I always had a man to stimulate me and take care of my needs and orgasms. It was at that point when I became alone and living on my own that I needed something to take the place of a man, so I invested some money into buying one.
I would mostly use it after a hot shower when my skin was silky and soft because I loved caressing my breasts and bring about eroticism within my body. Laying there on my bed completely naked and using the vibrator to stimulate my pink-colored nipples until they were as erect as they were going to get.
I could feel the juices beginning to flow inside me as I became lubricated enough to play. I would take that vibrator with its little pink butterfly and would tease my clitoris with it. I would rub it around my vaginal lips until they were swollen with arousal and then would slowly insert it feeling the vibrations at the tip of my opening and then going deep as could be until I felt it vibrate to my soul.
The little pink butterfly would rest against my clitoris and vibrate it until my hips began to pivot with arousal. Sliding it inside and out and feeling how wet it was becoming was perfect for me to enjoy. I controlled the pace and intensity of my orgasm with my little vibrator.
Just sitting here thinking about it makes me a little wet and aroused even though I have a husband who is just as kinky as I am. I have tried other toys, but my little pink butterfly works just as well. I love feeling it deep within and then tempting the outer rim of my pink, wet, vaginal opening.
It feels so good and almost intoxicating when I near climax and then stop myself from allowing it to happen. Teasing my body knowing that its cravings are strong. I can feel as the lubricating juices are running down through the crack of my butt and onto the sheets.
I gently guide it inside and turning up the power on it to bring myself closer to a more intense orgasm which is what my body craves every now and then. To feel the inside of my vagina quiver as it draws close makes it feel so wonderful and exciting. Sometimes I can feel my vaginal muscles grab ahold of the vibrator and not want to release it because it is feeling so aroused.
I spread my legs as far as they can go and only wish that someone was there to watch, like from my window. What a show that would be. Seeing my hips gyrate and bounce up and down as my sweet vagina wants to orgasm for you and for you alone. Do you see the juices dripping from it?
My sweet and sexy little vagina loves to feel the butterfly against it as it rigorously vibrates it and makes it feel so good. Those little wings are just the medicine for some of my needs and wants. I love to watch as my juices squirt from my vagina and cover that little butterfly. It is so erotic, don't you think?
sex toys
About the author
I'm a forty-eight-year-old woman who became a published author back in 2016. I write fiction and nonfiction in many different genre. I love to write and tell stories to the world and hope that everyone enjoys them.
Reader insights
Be the first to share your insights about this piece.
Add your insights