My Friend's Hot Mom
Retro Review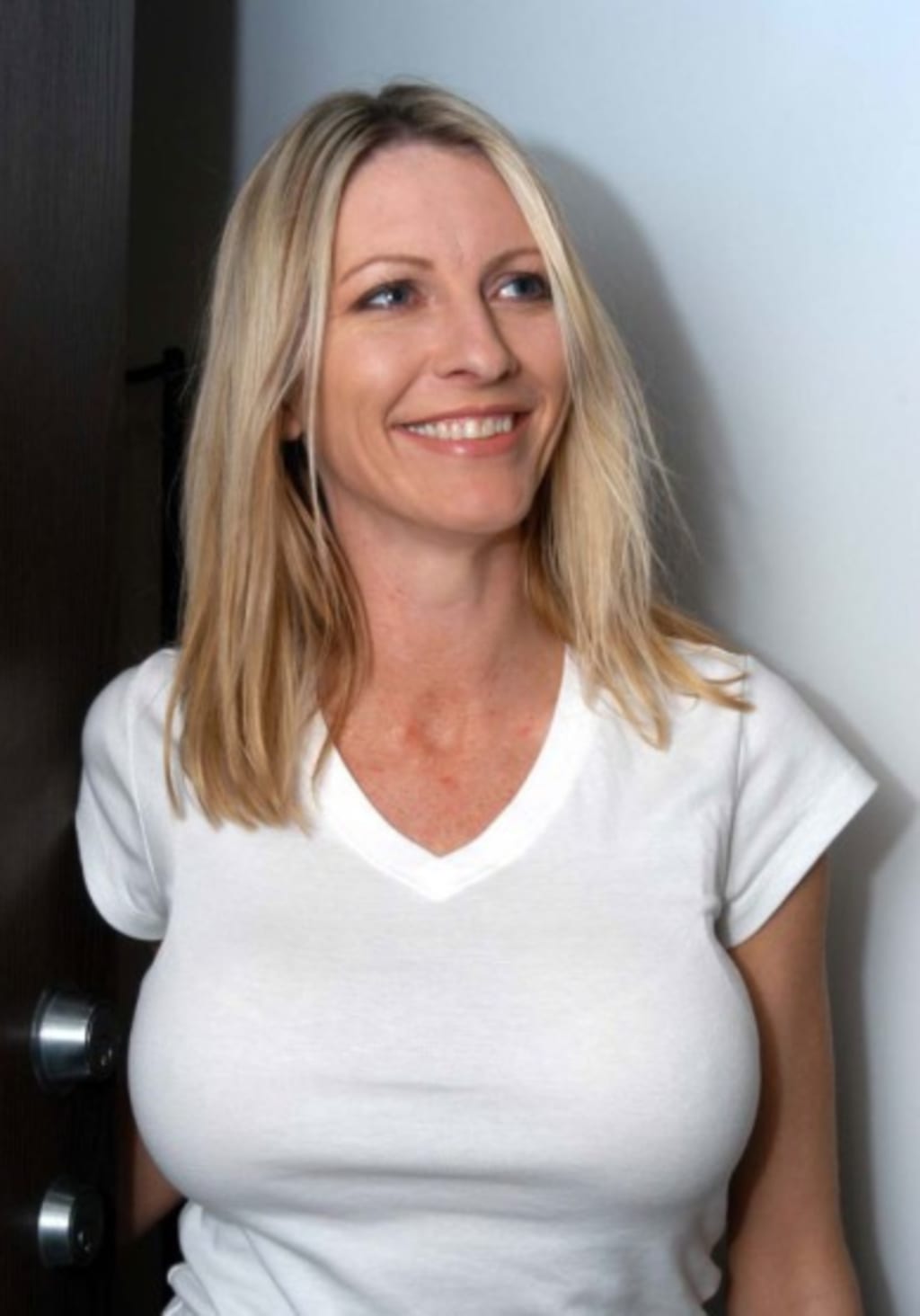 Two massive reasons to like Emma Starr.
There's not many porn videos you can look back on with nostalgia I personally think. Many are not like your classic 'clean films' produced by big shots up in the Hollywood Hills. Many might disagree with me as much porn does come out of Hollywood these days. Yet to make a classic you need a memorable model and they don't come much more memorable than Emma Starr. Standing at 5ft 8 inches the San Diego, California native is 48 years old and has measurements of 34DD-24-34. Starr was one of the staples of the very first Naughty America website and did some classic scenes for the organisation. She mainly played the seductive teacher and even went as far to make her own website 'teacher themed.'
It was quite amusing as the website was set out as if Starr was an actual private tutor and she promised to give you the 'motivation' you need. What fans will love as well is she's innately filthy and even has a gang bang website called Emma's 'Wild World.'
Back to the subject matter at hand though and it was probably these scenes that made Emma a star. In this particular scene for My Friend's Hot Mom, Emma keeps the idea that she also teaches her son's friends. It's a clever little continuation for one of the early scenes and is unfortunate the website couldn't keep it running. They probably couldn't because Emma was doing that many scenes for Naughty America (I think there's over 30 in total.)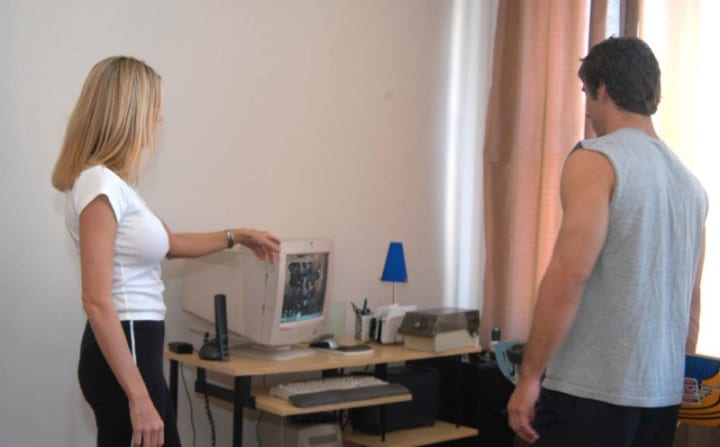 Unfortunately Emma's co-star isn't credited but he has been in a lot of the early scenes for Naughty America. He was quite distinct looking; huge muscular build, tall and dark. In this scene he's actually banging his friend's Mom again but he didn't realize his teacher was Red's Mom. Hence why this is a continuation of the 'My First Sex Teacher' scene. It's quality stuff, as the scene starts you see the scene through a point of view perspective. Red's buddy knocks on the door to pick up his software and his teacher Emma Starr answers. She has a very 'Soccer Mom' vibe to her Emma Starr and the only hint that she's a pornstar is those enhanced 36DD breasts. Red's buddy's surprise is emphatic as Mrs Starr (his teacher) also happens to be his friend's Mom. Emma welcomes him in to pick up his software. Her husband is passed out through drinking on the bed and the two speculate about rekindling their affair there and then. There's a clear chemistry between the actor and actress as they begin smooching. The grainy camera adds to the realism and rawness of the scene. It's not long before Emma has her pierced 36DD breasts out for the camera in what turns out to be a classic scene. At one point Red's buddy even has Emma bent over her husband while he pounds her in the doggy position. It's a great scene and although I prefer to see Emma Starr fully naked this isn't bad. It was one of her first scenes for Naughty America and I do prefer a good story to go with my porn scenes. At the age of 48 years old Emma Starr is still going strong in the industry and looks incredible. I prefer her in her one on one scenes but she does do some extreme stuff on camera. If you can pick up this scene on Naughty America it's well worth a watch. I give it 3 out of 5; great scene but Emma could do with less clothes in it.
3 out of 5