My Friend's Hot Girl
Starring Veronica Vain & Johnny Castle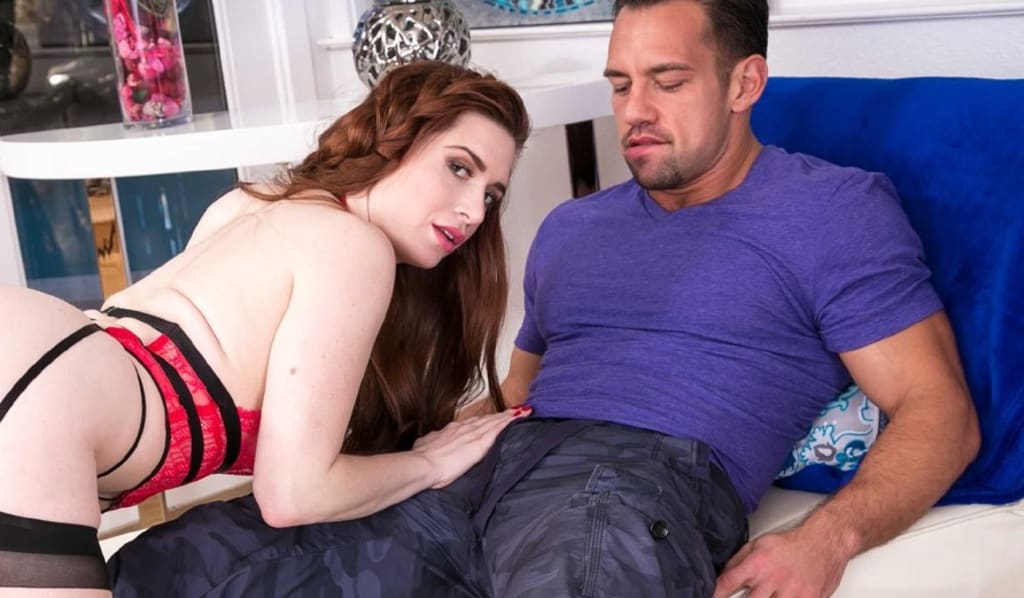 Porn websites tend to have a number of series they work on the please their audience. It's just like television companies like HBO knocking out season after season of 'The Sopranos' or 'Game of Thrones.'
Porn companies are at a bit of an advantage though as they don't normally have to conclude their shows. Obviously they provide more than mere entertainment so it's kind of a need to the audience who keep watching it. One website that's been knocking out many a series is the creative folk at Naughty America. I remember watching some of their early scenes with raw camera work and thinking 'Wow this is actually pretty good.'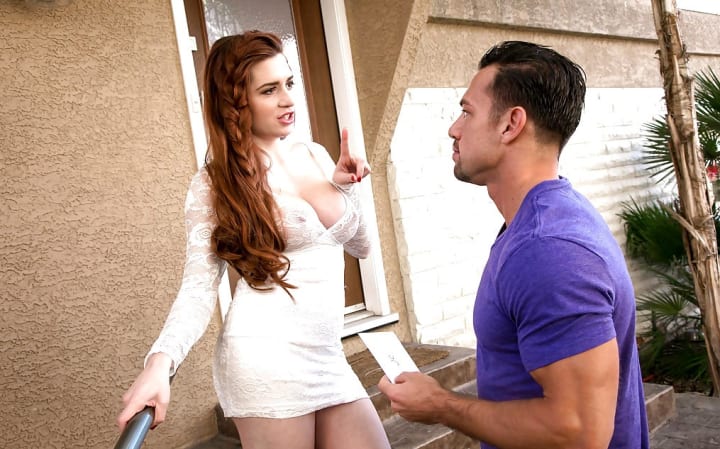 So they were always going to make big money eventually and their product appears to be getting better with time. The scene I'm reviewing today is from the series 'My Friend's Hot Girl' which sees guys seduced or seducing their buddy's attractive partner. It's a simple concept that plays on the naughty element of cheating which is up there with a lot of guy's fantasies. This episode stars former Wall Street intern Veronica Vain who retired from porn quite a few years ago. Her real name is Paige Jennings and she's currently hosting a profitable Youtube channel titled 'Red Head Redemption.'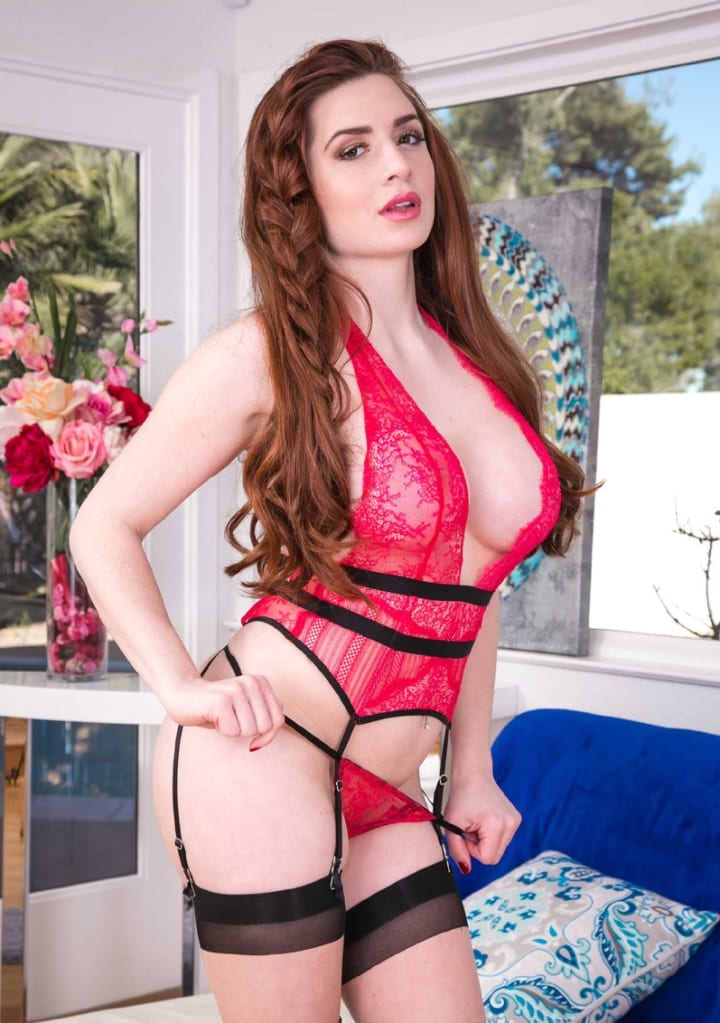 It's quite good as she talks about all the stuff she's into such as sex, video games and fitness. You should have a look if you have nothing better to do. Her co-star in this scene is the likeable Johnny Castle from New Jersey. You'll see Johnny in hundreds of porn scenes across the internet as the guy is built like a tank. After university the big guy got into modelling and eventually pornography. At 40 years old Johnny appears to be beating the clock as he still looks great. He shows no signs of slowing down either as he continues to make porn to this day.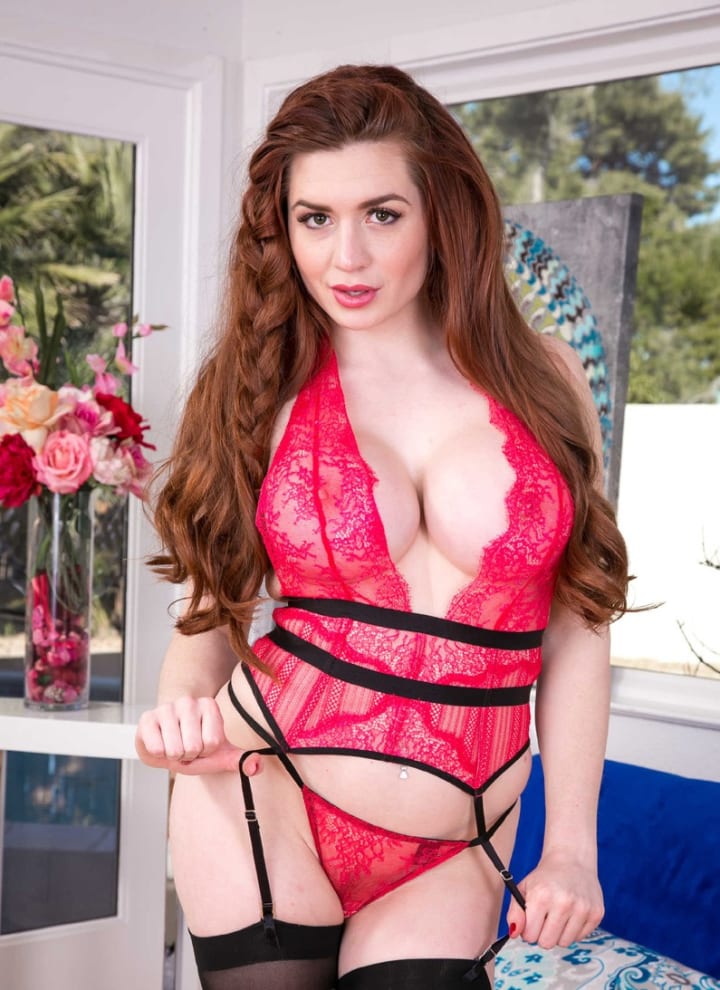 The scene begins with Johnny turning up at Veronica's doorstep a bit disgruntled about the fact she is getting married. It's not totally clear at first why he's so agitated but the underlying reason seems to be he still has some sort of feeling for Veronica. He first states his problem as being the fact that she's doing this to spite him as his friend (Veronica's fiance) doesn't know they had sex before the pair started dating. Then you kind of get the impression that his real problem is the fact she's marrying him in the first place. It's a good setup and allows a motivation for the sexual escapade that's about to take place. Veronica makes her feelings pretty clear stating her and Johnny had a lot of fun together. Yet despite this Veronica mentions the fact that Johnny was having a lot of fun with plenty of other girls while they were dating. Johnny appears like he wants some type of closure as Veronica states all he had to offer was a 'pretty face and big muscles.'
Regardless of Veronica stating her feelings; Johnny still seems to bring out some urges in her that need to be satisfied. She invites him into her home for the closure that he appears to seek with her. Veronica looks particularly sexy is her low cut white dress which compliments her bright red hair. When she gets inside the house though she gets changed into some sexy lingerie complete with stockings. Johnny who in the meantime is getting impatient for his 'closure' is pleased by her arrival as she begins smooching him. I always thing Veronica Vain wears to much stuff for her scenes and it covers up her best features. I don't know if this is because she's self conscious about her weight but she looks great anyway so am not sure.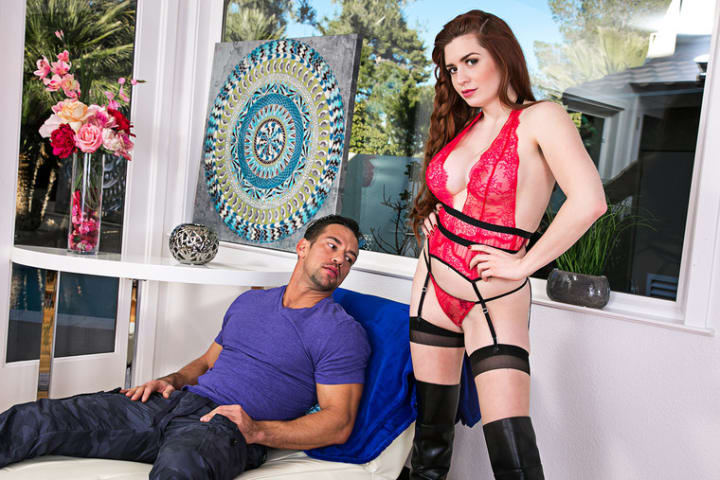 It's not a bad sex scene but I would much prefer Veronica completely naked. When she starts to talk dirty it's absolutely brilliant and is likely to entertain the audience. Another drawback was the fact that these two have done numerous scenes together which might kill the fantasy a bit for people. I know it did for me despite their good performances. Another thing that put me off was Veronica sticking her fingers in her own ass and then licking them once she had. Didn't really find that particularly entertaining but I suppose pornstars are always trying to push the boundaries. I give this scene 3 out of 5; decent but too much of what everyone's already seen.
3 out of 5.