My First MILF
Tasting Her Lemonade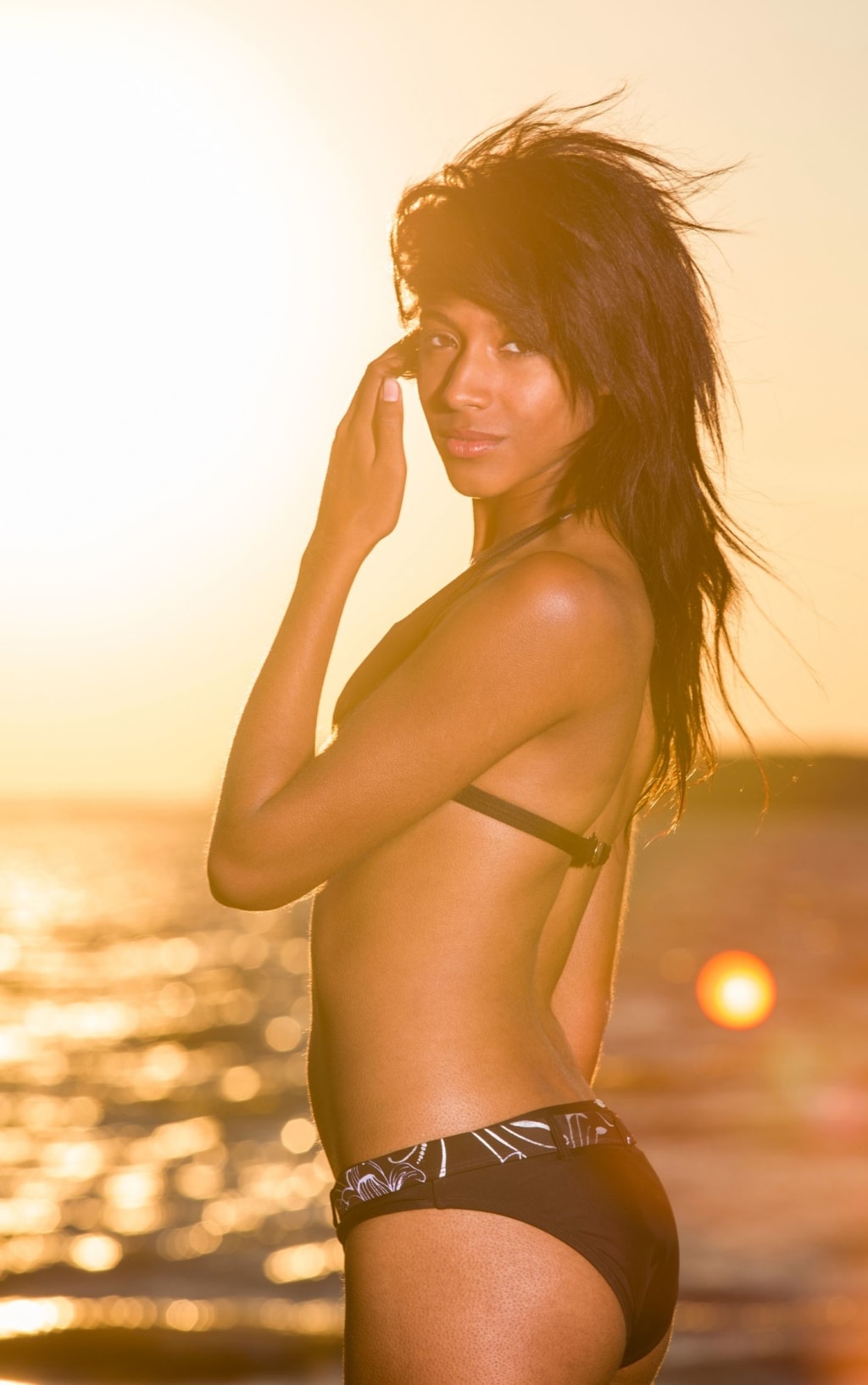 It's the summer before I start high school. There is a new renter living in our apartment complex.
When she walks out of her apartment to check her mail. The closing of the screen door is like a dog whistle.
All my dawgs and actual dogs freeze, to watch her walk to the mailboxes.
Tonya was my cousin Tina's age. She's twenty-one with a baby and a baby daddy. However, he didn't live with her or even in the county.
She was 5 feet 7, long, straight, shoulder length jet black locks. Milk chocolate complexion, the face of an angel, the ass of a featured stripper.
Since my stepdad is the property manager, I had been up close and personal while installing her oversized A/C unit.
I'm doing basketball drills on the road beside my apartment with no shirt. My 12 pack is on display under the steamy Carolina sun. I notice her watching. I show off doing the rhythm drill.
"You're very good at that," she says, smiling.
"Why thank you Miss Tonya."
"Tim, my mom is a Miss, I'm just Tonya."
"Thank you Tonya."
"Wow, baby, you have worked up such a lather. Would you like something to drink? I made a pitcher of lemonade."
Tonya looks me up and down. I know when a girl likes what she sees.
"Yes ma'am, I'm very thirsty."
"I've watched you play at the middle school. It seems unfair. You're so much bigger than the other fellas."
"Yes, ma'am. I'm 6 foot 1."
"Come on, six foot one, let's get you cooled off."
She takes my hand; we walk across the road to her apartment.
It's like a breath of fresh mountain air. Her A/C is humming perfect.
"Are you happy with your unit?"
"Yes, thank you for helping put it in."
"It was my pleasure."
We post up at the kitchen table.
"You are so sweet and well mannered. Has anyone ever said you have beautiful skin?"
"No, not really."
I lied. My girl cousins have told me, but I didn't want to appear conceited.
"Well, you do, and the prettiest legs I've ever seen on a guy."
"Miss Tonya, you are the sexiest girl I've ever seen up close."
"Why Tim, what do you know about sex?"
She places 2 glasses on the kitchen table, pours the lemonade, taking a seat.
"Not much, but I'm a fast learner."
As we drink, the lemonade is almost as sweet and sugary as my new friend.
The Milf is so sexy. I notice a sweat bead flowing down her neck to her chest.
She brings down her glass; I bring down mine. Her succulent lips are moist from the delicious liquid.
"Sweetie, what do you think?"
"I think you are beautiful with the juiciest lips I've ever seen."
She giggles.
"I was referring to lemonade, but…"
She gets up, walking to my chair, taking a seat on my lap. Tonya brings her lips to mine. We kiss. Her tongue tastes better than the lemonade. I feel her body becoming hotter with each kiss.
I lick and kiss her neck; she licks and kisses mine. We are having quite a kitchen necking session.
Suddenly, I hear a crying baby. The MILF takes her lips away, wiping mine with her fingers. She exits bringing back a cute baby boy.
The good thing about having a mom with 6 sisters and 3 brothers, there were always babies around.
"Tim, meet Marcus."
She hands over the little guy while preparing his bottle.
"So you think my lips are sexy?" She asked.
"You almost got it right. You are sexy, your lips are juicy. They taste like the best lemonade ever."
"My lips taste like lemonade because I just drank some, silly."
"You did, really, well I think I need another one to make sure."
"You are so darn cute."
She comes over, giving me another kiss while I hold Marcus. Tonya puts the baby in his playpen. He drinks his bottle while I take a seat on the couch.
The MILF approaches. She reaches for me. I offer her my hand. Tonya enters my personal space, straddling my lap. My hands automatically go to her fabulous fanny.
"I love how your firm hands grip my ass. Squeeze harder." She purrs and puts her tongue so far down my throat, my tonsils get a hard on.
"Do you like me?" She asks through her kisses.
Unable to speak, I shake my head yes.
"My mom is coming for Marcus later. I will be here all alone. Would you like to keep me company?"
She offers an irresistible pout.
"It would be my pleasure. I can be here around 11 pm while my parents sleep."
I think none of the homies are going to believe this.
The swing of her hair, the twist of her hips, the batting of her eyes, the taste of her mouth and the smell of her skin.
They singularly assure me she wasn't typical, but something extra special.
That night, Miss Tonya was like this beautiful sexual lab experiment.
My Love allows me to dissect, insert, touch, kiss, pound, suck, and lick every inch of her stunning body.
Throughout the rest of the summer, we did so many experiments I lost count.
Tonya taught me lessons of what a woman requires to be happy under the sheets.
I concluded as a fourteen-year-old. A woman's body is a work of art to be worshiped. The good Lord's greatest creation.
erotic
About the author
A freelance writer who offers ghostwriting ebooks, FaceBook posts, article & blog writing services. He works with B2B & B2C companies providing digital marketing content designed to drive traffic, increase conversion and SEO.
Reader insights
Be the first to share your insights about this piece.
Add your insights