More than I ever imagined
Part one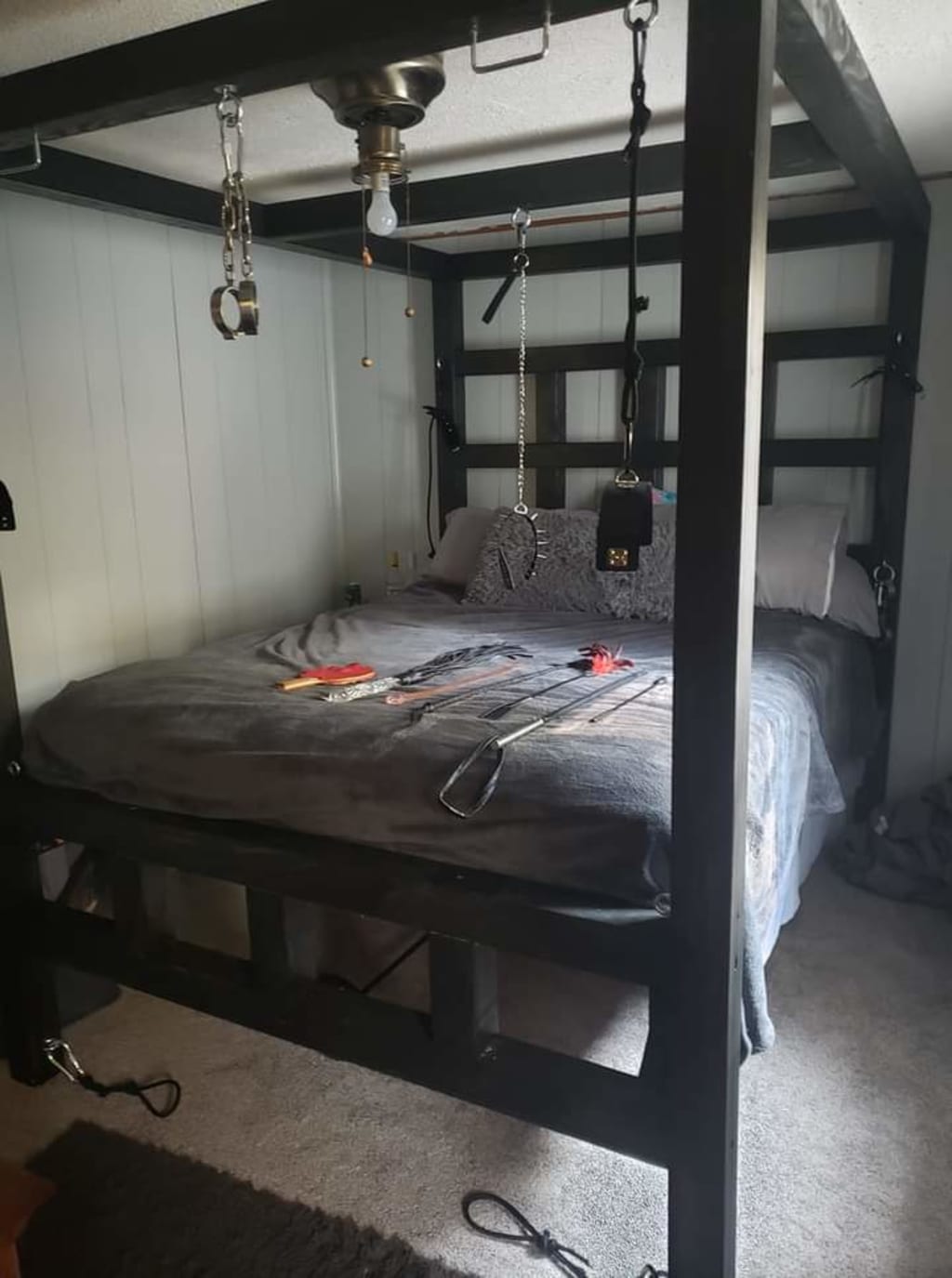 Play time
At age 30 I had became bored with my life I had spent the last 14 years with a man that I was not in love with .Sure he is a great guy for someone but not me I had always felt like something was missing like sexually I needed more but anytime I would try talking to him about it he would tell me that's not the way a women should talk to her man So I left him.
I had been single about a year when I started my adventure on the adult web site at first I was not sure what I was looking for on there but over a 2 year time frame I had met a few men even had sex with a few men that I had met on the site .Before I go any further into my story let me tell you a little bit about this adult hook up site because I know a lot of people have never been on hook up sites .On this site there are people from around the world most people are looking to just hook up not trying to find a relationship. Ok back to my story.
I had been single about 4 years and had a pretty good idea what I was looking for at this point in my life I wanted to live the dom/sub life I wanted to fully submit to my dom .I had stated this in my profile and had a bunch of men try and chat with me about it but none that sounded like what I was looking for .One early morning around 3 am I was laying in bed messing around on this site when a message came in it read " I would love to help you with what your profile says your looking for" I almost ignored it like I do most messages on the site but then a second message came in "take a chance you will not regret it" my response was "really"? After a few more messages back and forth he sent me his phone number and said "if you are interested call or text me , and good night" and just like that he was gone .I was tempted to text him but I didn't but a week later late at night I lay in bed again messing around on the site when a message came in from him "I did not hear from you ,why?" I explained to him that I thought about texting him that night but fell asleep before doing so .He said lets meet so we set up a place and time. A hotel I lived only a block away from so I asked him to message me the room number when he got there and I would meet him there.
As I walked down the street to the hotel I messaged him to let him no I was gonna stop at the liquor store next to the hotel to get a drink so he said he would meet me there .When I walked into the liquor store are eyes meet I new it was him at first site .He looked just like his pics. his eyes were blue as the sky, he had already paid for drinks he handed me a smart water and said is water ok? Yes I reply with a flirty smile.
We walked next door to the hotel in silence, I walked up the steps first waited for him to open the door he held the door open letting me go in first, as I set my water on the table no sooner did the door close he came up behind me grabbed the back of my hair and started kissing my neck.