There are some pretty good blowjob themed sites out there on the internet. If you're willing to look hard enough you will usually find some quality entertainment from many websites. On a personal note though I'd stay away from 'Manojob' which is ridiculously expensive and poor quality. One of the best sites which seems to consistently deliver for me is one called 'Mommy Blows Best.'
They do numerous scenes which normally involve 'cougar performers' and even do some quite taboo scenes. If you're looking to join they're currently doing some type of promotional code for 50% off. Comically named a 'Blow Pass' , all you need to do is type 'promo' in the box presented at the purchasing screen on their website. If you miss the promotion it's all still very reasonably priced; one month membership will cost you £19.95 (that's if you want to exclusively stream off the website.)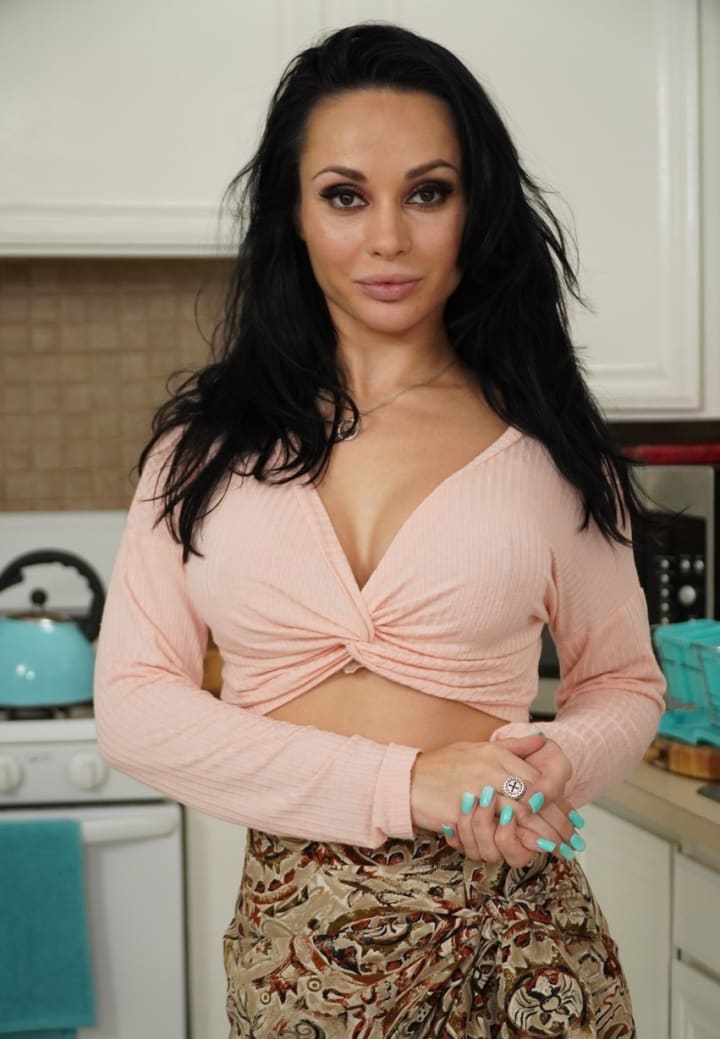 If you want to download the videos to keep on your PC it's a bit more at £29.95 a month. A twelve month membership works out at £9.95 a month and is billed at one payment of £119.40. There's also a trial membership at £2.95 for 3 days billed as one payment. It's all pretty good and tries to be flexible round your financial needs. The £19.95 a month is actually more flexible than most porn websites on the internet which tends to hover their prices at around £30/ $30 as a standard.
This particular scene stars Russian pornstar Crystal Rush as the seductive stepmom of American performer Jon Rogue. It's very scandalous, shot at a 'Point of View' position which I usually hate but Mommy Blows Best tends to do some high quality stuff.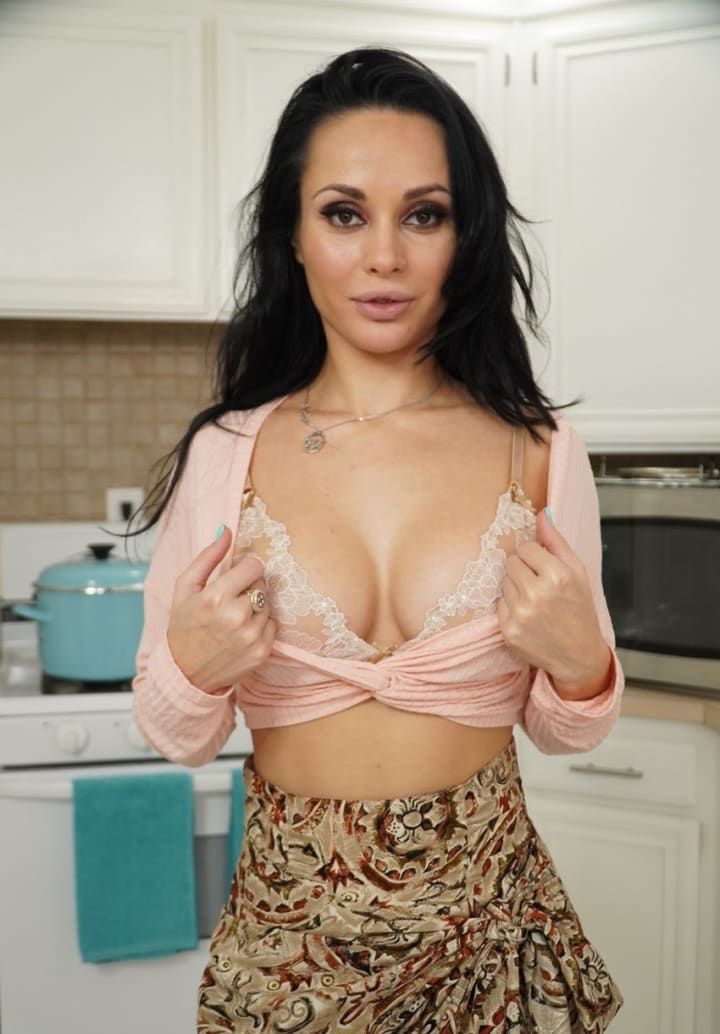 There's not actually much information available on Crystal Rush but she normally goes by the name of 'Aurelly Rebel.'
Her niche tends to be more towards the 'anal genre' of porn which personally I hate but shouldn't discredit her. She has curves of 36A-24-36 , is 5ft 5 inches and is a native of St Petersburg in Russia. Crystal is 31 years old and got into the porn industry one Winter when she was bored by answering to an advert wanting performers. She plays Jon Rogue's stepmom here and does a pretty decent acting job.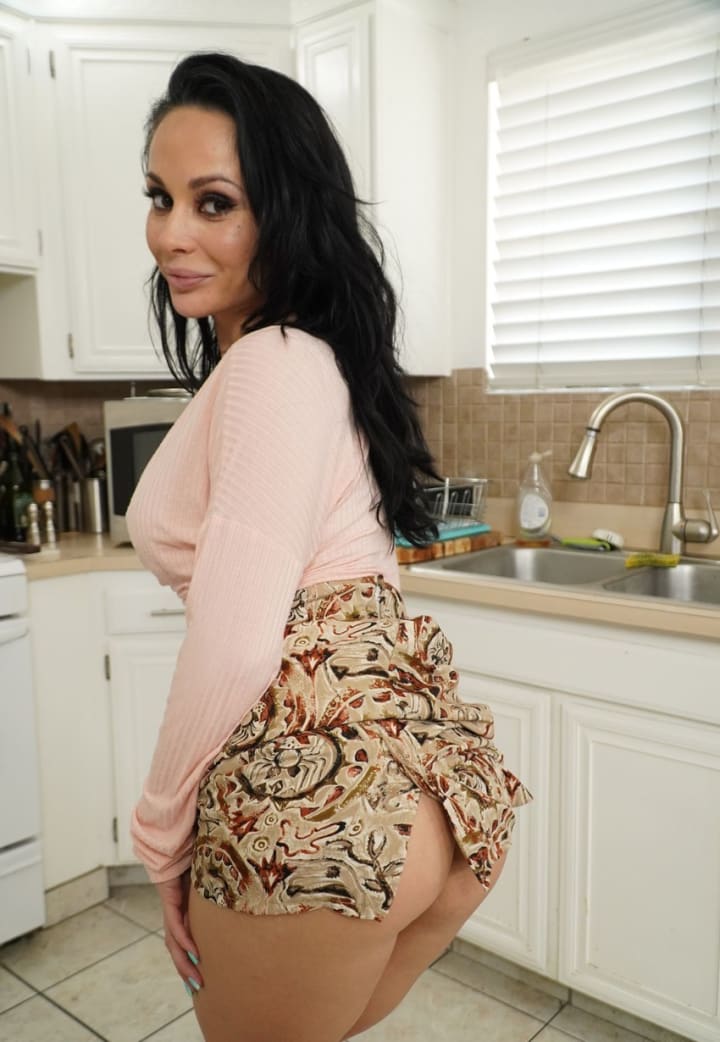 Jon Rogue is equally a decent actor and is actually signed with modelling agency 'Next Level Talent Agency. He has many outlets besides being a model/ pornstar and is actually a 'Crossfit Personal Trainer' and 'Wild Land Firefighter. Outside of employment the 34 year old's hobbies consists of dirt bikes, camping and mountain hiking.
The pair work well together in this scene and although they are both in their thirties Jon looks a lot younger than Crystal. Thinks works well for the dynamics of the scene though as Crystal is suppose to be Jon's older stepmom.
The scene begins with Jon munching away on donuts for his breakfast while being confronted by his stepmom. She finds it puzzling that he wants something so sweet for breakfast and tries to be the good stepmom by offering to cook him something. Crystal clearly wants to please her stepson but it appears he's happy with the donuts. The pair get talking about breakfast in Russia as Jon is eager to know more about his new stepmom. Crystal is just as eager to show him more of his new stepmom and asks him would he like to know what Russians do on a morning.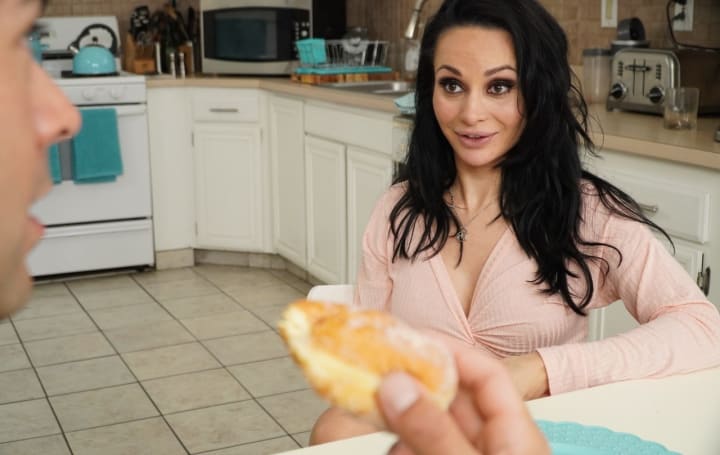 Jon catches Crystal's meaning and gets more comfortable allowing his stepmom to pleasure him orally. It's a hot scene and Crystal's good acting is complimented by her good English; I don't think I've heard many Russians speak English that well.
Visually she gives a sexy blowjob too really going to work on Jon Rogue's crotch. She flicks her tongue round his shaft and sucks his balls too. As she's doing this she comes out with sexy remarks like she 'loves sausage and eggs for breakfast' or 'she's after her morning protein.'
It's good stuff from the 'Mommy Got Boobs' team and made even better as Crystal slowly disrobes throughout the video. It's 17 minutes long and is probably a third of an hour well spent. I give this scene 4 out of 5; Sexy acting from a gorgeous Russian seductress.
4 out of 5.