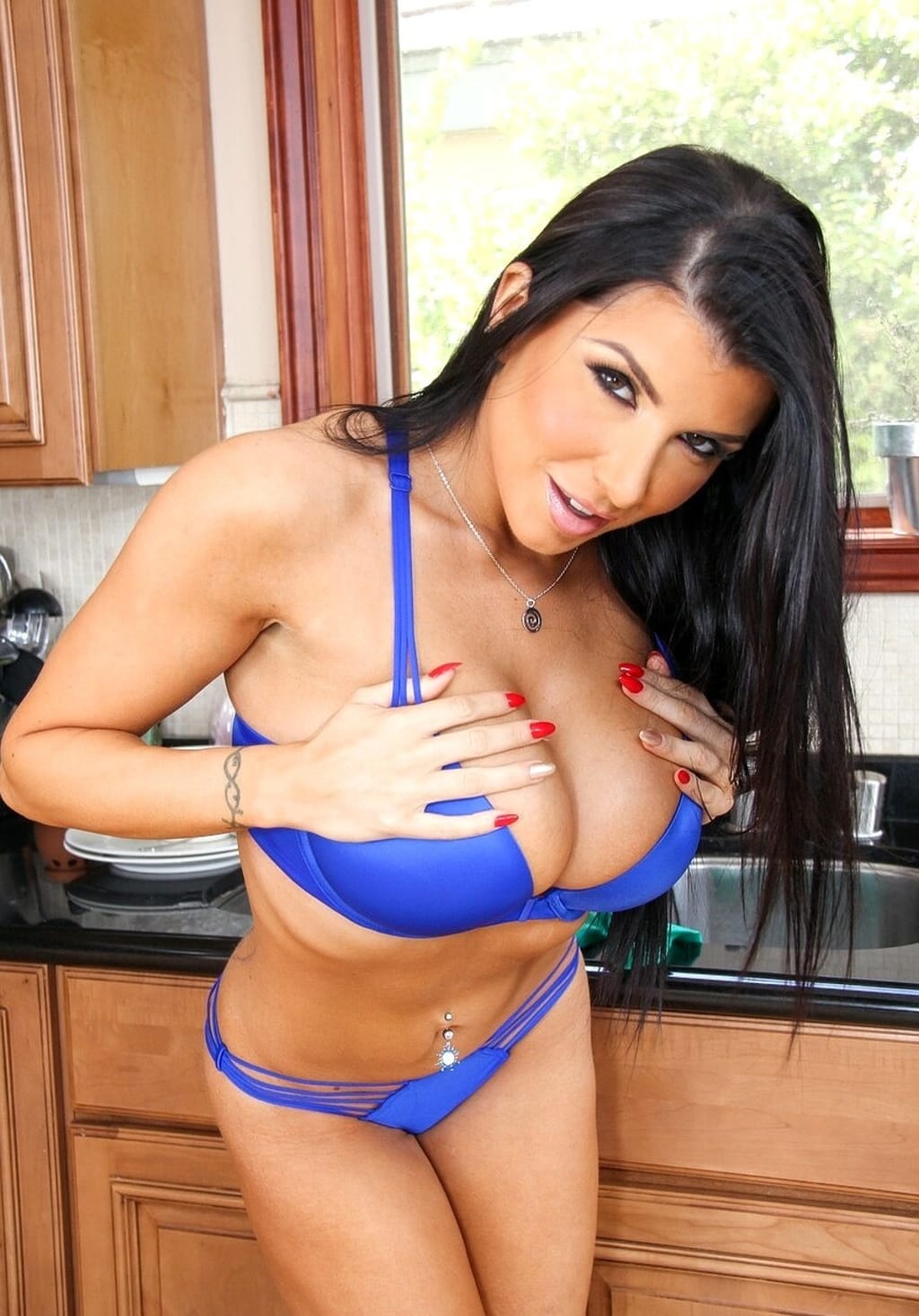 Romi Rain is quite the catch!
No pun intended, but the website 'Mommy Blows Best' tends to blow hot and cold with it's scenes. While I've watched some cracking scenes starring Anna Bell Peaks; I've watched some barely understandable stuff from Marta La Croft. It's to be expected I suppose and with so much competition out there producers are forced to keep churning out content. While they tend to specialise in the 'Blowjob' category of scenes, this little number tends to go a bit further. Starring the very desirable Romi Rain as the stepmother to Bill Bailey, this well shot scene seems to go above and beyond the call of duty.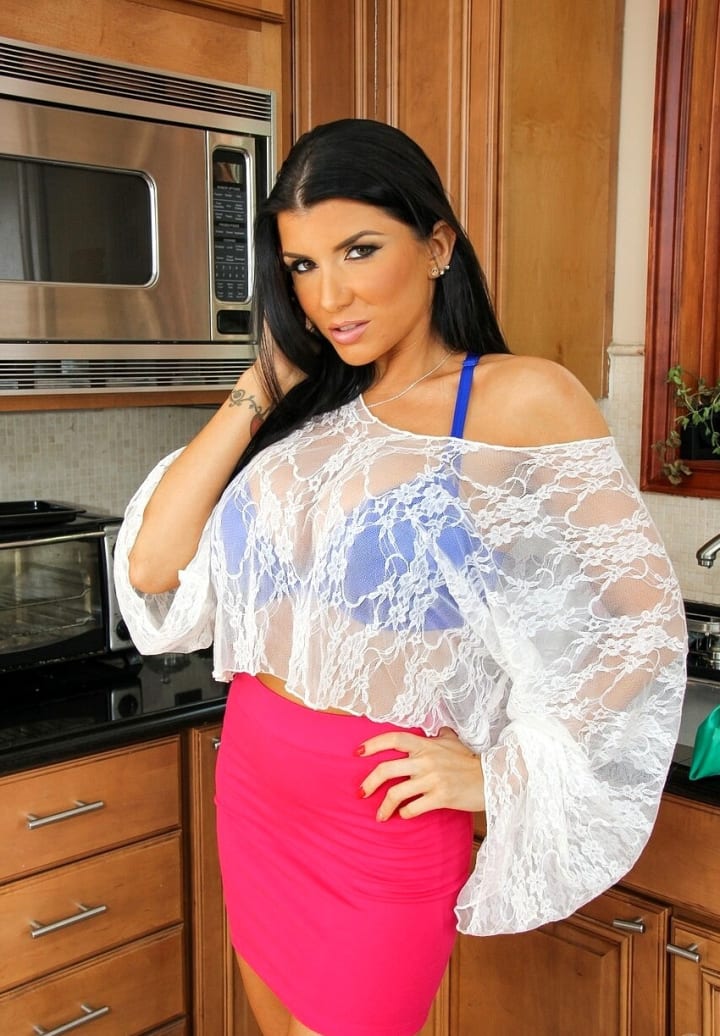 The choice of casting here is excellent as Romi does have a very mature look about her (even though she is just 31.)
This doesn't make her any less glamourous, and with curves of 34E-24-34, the Boston, Massachusetts native is more than a handful. I've watched her in scenes previous to this and she has a very mature manner to her. This is probably why she is being cast as a MILF at such a young age. Regardless, she's a pleasure to watch and personally I would choose to watch Romi over most actresses. Her co-star in this scene is the late Billy Bailey who tragically died after falling drunk from a hotel balcony. The circumstances behind his death certainly are tragic. Bailey, who served as a soldier in Iraq leaves a massive legacy behind, having starred in over 2000 porn films. The irony of this scene is Bill is actually older than Romi and died at the age of 38. He does himself justice here putting in an excellent acting performance.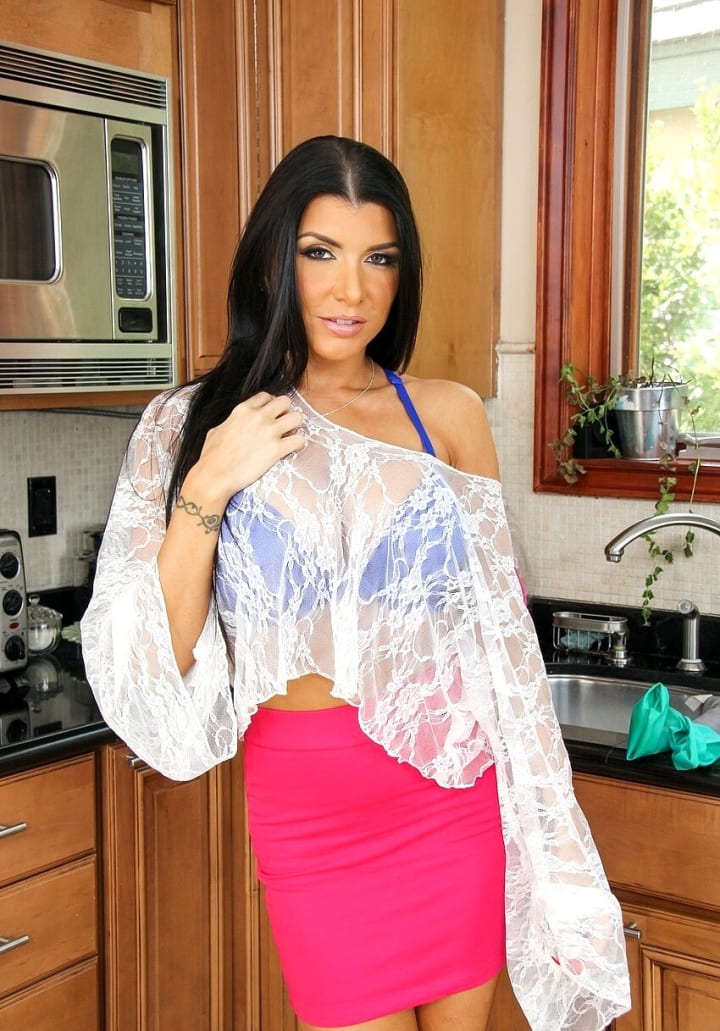 The scene begins with Romi washing the dishes at home in the kitchen. Bill enters and she politely asks him to pick up after himself as he is leaving quite a mess. Bill shows some excellent acting abilitiy here trying to resist the general presence of his stepmother. He doesn't seem to like the fact that his father remarried and this is portrayed well in his acting. Romi persists trying to get along with her new stepson who is becoming increasingly hostile. The turning point comes where Romi has to be more forceful and tells Bill she's not his maid. Yet she states that she has being doing her best to get along with Bill.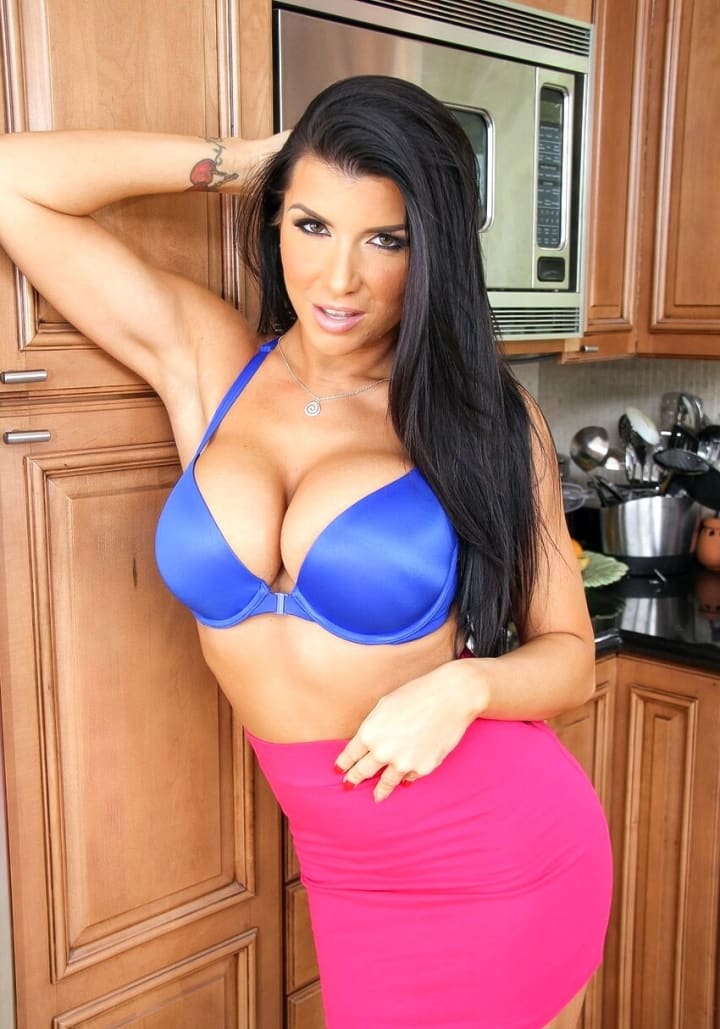 Romi brings up another point that her and Bill are roughly the same age. With this in mind she would like their relationship as stepmom and stepson to be more 'intimate.'
Bill immediatley thinks that his stepmom is trying to trick him but it becomes obvious she isn't. Romi grabs at Bill's genitals from within his jeans leading him to ask 'What about my Dad?'
It's a classic taboo scenario, and Romi reassures him he has nothing to worry about. It leads in to an excellent blowjob segment as Romi goes to work while revealing her assets. Her breasts are quite unique looking and she looks mighty good as she disrobes through the scene.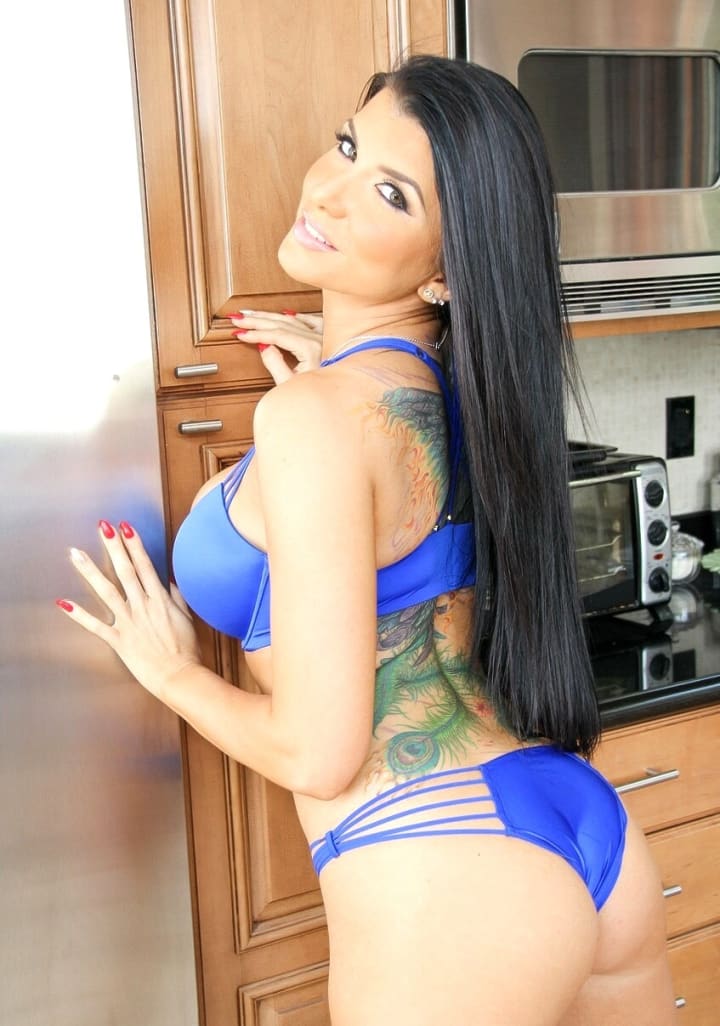 This 'Mommy Blows Best' scene is unique from the rest as it includes sex as well. When Bill bangs Romi in a standing spoon position, the viewer gets an eyeful of her tight pussy which is nice. The Boston native has some sexy tattoo work on her back as well. This is definitely a quality scene and better than the usual from 'Mommy Blows Best.'
I have to give it 4 out of 5; a few awkward camera angles make it difficult viewing at times but Romi is an excellent performer. May Bill Bailey rest in peace after his accident.
4 out of 5.