Midsummer Wet Dream
Part Three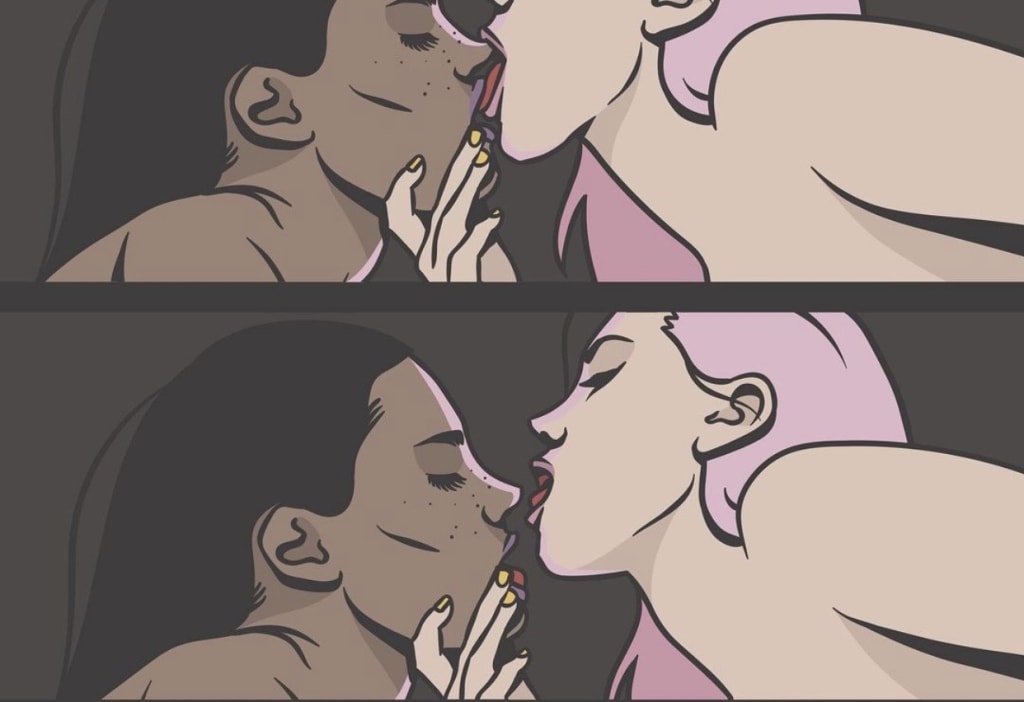 Image via @matusantamaria on Instagram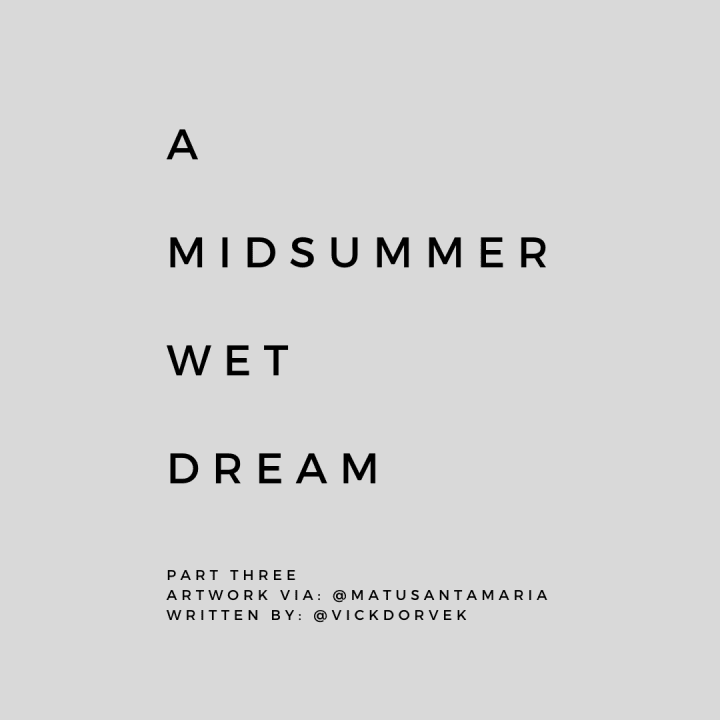 I have never wanted to get off work so bad in my life! There was an hour left on the clock, and I was counting it down. Primarily because I hadn't heard from Jess since last night, I think if she would've texted me this morning or, time could have gone by much faster. To avoid going stir crazy, I asked around the office to see if anyone needed any help. The only person who seemed like they needed a second hand was our mailroom clerk Carl; he's worked at Elle magazine for over ten years now, and he's the best. If it weren't for him, I probably wouldn't have gotten the job. I met him four or five months after moving to NYC while working for the USPS. He liked my attention to detail and how I presented myself. My uniform was clean, and my trousers always had a fresh travelers crease pressed in. "You should model; you're too pretty to be delivering mail," he said. "And too thick," I replied. He laughed and told me they were hiring for a few positions. I didn't take it seriously at the time as I didn't feel I would fit the mold, but soon after doing a google search, I quickly remembered my 5 years as a freelance writer. I applied to be a beauty editor, listed his name as a reference, and the rest is history.
As I walked over to Carl, I received a text from Jess. She asked which dress she should wear tonight, followed by two pictures of her in a black dress. The first was a Dolce and Gabbana slip dress with ornate lace details on the hemline and around the breasts, the second was a Versace body con dress that complimented her hourglass figure. It took me a minute to respond because she was gorgeous. Her hair was bone straight with a middle part, lips glossed, body posed in front of the mirror with this sultry look in her eyes. I wiped the fog from my glasses and sent her a text saying, "Jess, you're fucking sexy, but I can't take my eyes off the second one." "GOOD. That's what I want," she replied. According to the clock, I still had a little over 40 minutes until I was off; so I decided to dip out early.I clocked out, hopped in an Uber, and texted Jess asking where she wanted to eat. She said she didn't know but felt like having sushi. Little did she know I had the perfect restaurant already in my mind. It's a Korean place called Atomix. William raved about it for what seemed like a lifetime when he came over the other day, so it had to be good. I wasn't sure if sushi was on the menu, but it looked like the perfect atmosphere to bring us closer. I texted her to meet at my apartment around 7 pm, and we would leave from there.
The time was now 5:16; I was just in time to take a shower and pick out a dress that would match the energy she was giving me. I ran up the stairs, opened the door like someone was chasing after me, and practically scared my cats to death. I couldn't help but laugh at how their tails expanded to the size of a fluffy duster. After I gained my composure, I headed off to take a shower and got ready for my porn debut with Jess or so I thought. As the water trickled down my breasts, I imagined her grabbing and wrapping her lips around my nipples. I held off fucking myself to the thought of her due to the lack of time, but she was still fluid in my thoughts. The walk from the shower to the bedroom featured me unraveling my towel slowly and swaying my hips back and forth as if I was practicing how I would seduce her. However, I didn't have to pretend for much longer; she wrote to me to open the door for her. I put on my robe, rushed to the door, and there she was, asking if she could finish getting ready at my place. Without hesitation, I agreed. No sooner than I closed the door behind her, the clothes she had on started to disappear. Barely under my breath, I said her name, "Jess.." "Yes?" she responded. I walked over to her while untying my robe and stated the facts, "You know what you're doing; I can see it. You want me...." By this time, I'm standing directly across from her. "Feel here," I said as I placed her hands in between my legs. "You're wet," she gasped. I pulled her into me and kissed her gently until pecks turned into tongues intertwined with no intentions of letting go. Our lips pulled apart just enough for her to ask, "Are we still going to dinner ?" "Raincheck," I said while forcing her to make eye contact before moving down to her navel...