Mia Khalifa's Staying Power
Never out of style, Mia Khalifa proves she is more than an overnight sensation.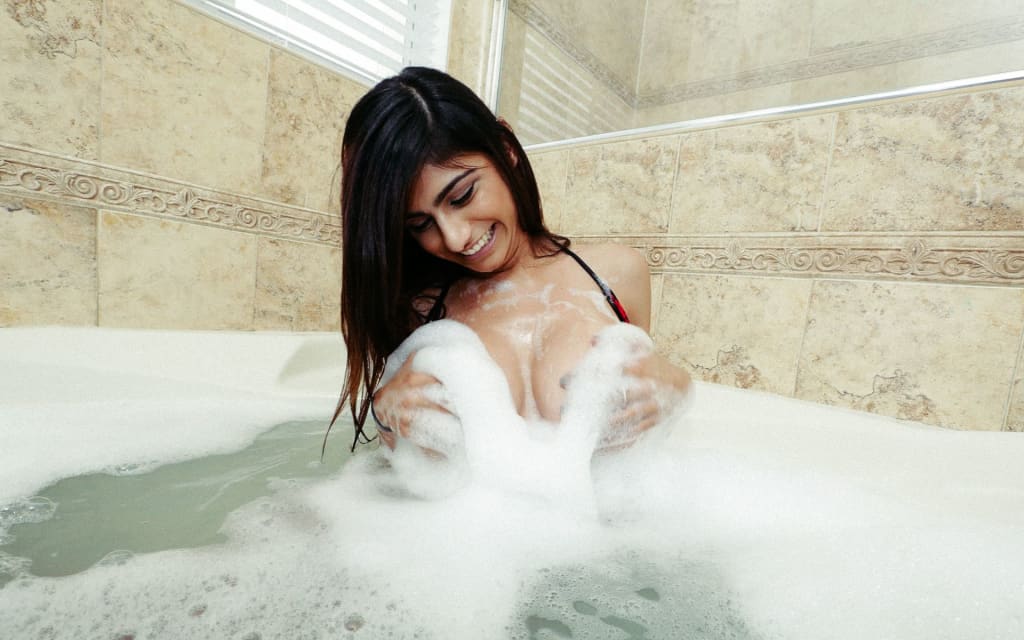 Most people dream about loving what they do for a living. She was a pretty girl with a brand new boob job working at a burger joint, wasting away her days. Some random customer approaches her and offers her dream job fantasy, have sex and get paid. That's reality for nymph Mia Khalifa. This busty, thick browed, thick thighed, pretty bespectacled brunette, loves fucking, and now she is getting paid to do it. If you're unfamiliar with Mia, we understand, it's not your fault. This Middle Eastern sex kitten only began her career in October 2014.
Coming to this country from Lebanon when she was seven, her family settled in Maryland. Mia immersed herself in American culture and married an American man in February 2011, shortly after she turned 18. Now, this porn star and sports aficionado lives in Florida and is probably the sexiest Florida State University Seminoles football fan and their unofficial mascot. She is well known enlisting the help of social media to recruit Ohio State quarterback Braxton Miller to transfer to Florida State. Mia offered to help Braxton take some, pressure off. She is an expert.
Mia's Instagram includes a link to a wish list where fans can buy her gifts, just in case they feel like spoiling their sex goddess. The wish list includes a Starbucks Gift cards, a Polaroid camera, and the complete works of Shakespeare. Graduating from the University of Texas at El Paso with a History Degree at the age of 21. This starlet has brains, bust and personality. Within three months of releasing her first video, Pornhub disclosed that she was the number one ranked porn star on their website, replacing retired Lisa Ann. With more than 1.5 million views, Khalifa became the most searched-for star on the adult movie site and launched herself into porn star notoriety. In January 2015, right after her number one Pornhub status, the group Timeflies released a song titled "Mia Khalifa" in homage to her. In response, she posted a YouTube video of herself twerking to the song. Around the same time, Almaza, a Lebanese brewery, ran an ad showing an Almaza beer bottle next to Mia's signature glasses, with the slogan: "Both of us are for adults only."
In a few of her videos, she is seen wearing a hijab. Many in her home country took offense. Ironically two out of her three tattoos are in Lebanese. One reads in Arabic, "Koullouna lil-watan, lil'oula lil-'alam (All of us! For our Country, for our Flag and Glory!)," the opening line of the Lebanese national anthem. The other is of the Lebanese Forces cross, a symbol of the Christian political party. Mia got the cross after the bombings in Beirut back in October 2012. In support of her father, to show him, "I'm on your side", she said. Good Lebanese girls don't typically get any tattoos.
Lebanon's Internet, while slow (only Beirut has 4G), is generally not restricted, according to a report by the international watchdog organization Freedom House. But in late 2014, the country's Telecommunications Ministry ordered Internet service providers to block access to six pornographic websites for reasons of "societal decency." One can only guess that Ms. Khalifa's invisible hand at work. The debate over her career choice has expanded beyond a family disagreement to a national conversation in Lebanon about the roles of pornography and the Internet.
"Doesn't the Middle East have more important things to worry about besides me sucking dick? How about finding a president? Or containing ISIS?"
She took to social media, posting on her Twitter, "Doesn't the Middle East have more important things to worry about besides me sucking dick? How about finding a president? Or containing ISIS?" Funny how she got big in the middle of the ISIS crisis, but hey, people need their porn. In an interview with the Washington Post, Mia said her controversial hijab scenes are satirical and should be taken as such, claiming that Hollywood movies depicted Muslims in much more negative roles than any pornographer could. The Lebanese double standards and instant moral indignation is staggering. Women's rights in Lebanon are a long way from being taken seriously if a Lebanese-American porn star on the other side of the world can cause such an uproar. The controversy caused by the sudden awareness that a woman of Lebanese origins enjoys sex on camera is less interesting than the fact that nearly half the people searching for her are the same people complaining.
The Bang Bros star credits the production company for her success and for writing her great scripts. "A carefully written, fact-checked essay in the streets, an unmoderated comments section in the sheets, when she's not stripping off for the camera, this original ass-kicking, boy-kissing, wish-wishing, Batman-loving nerd girl porn star babe", is also a fervent reader and regularly shares what she is reading with her followers. When she's not filming, stripping on social media, watching football, or reading, she's probably playing with her two dogs. In the final analysis, Mia Khalifa is the porn star you wish was your girlfriend.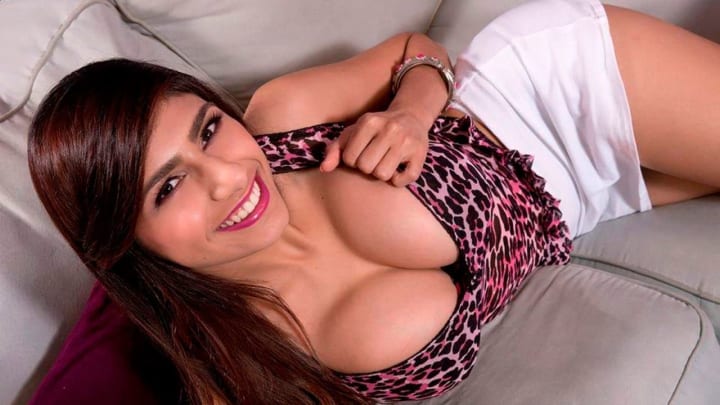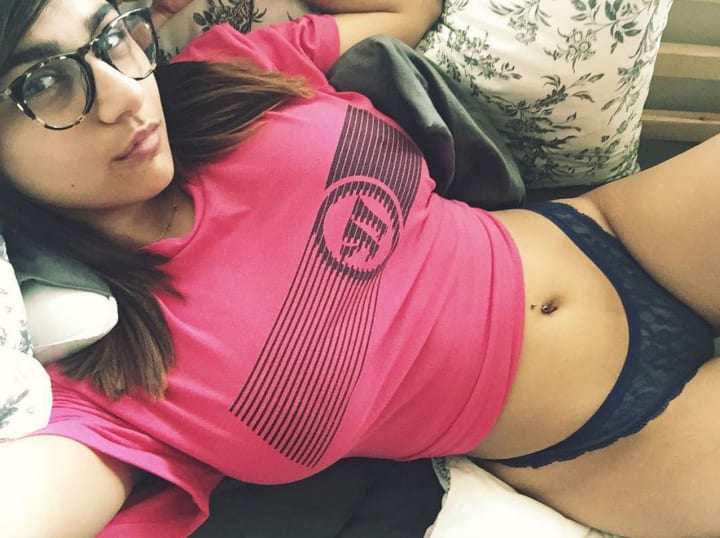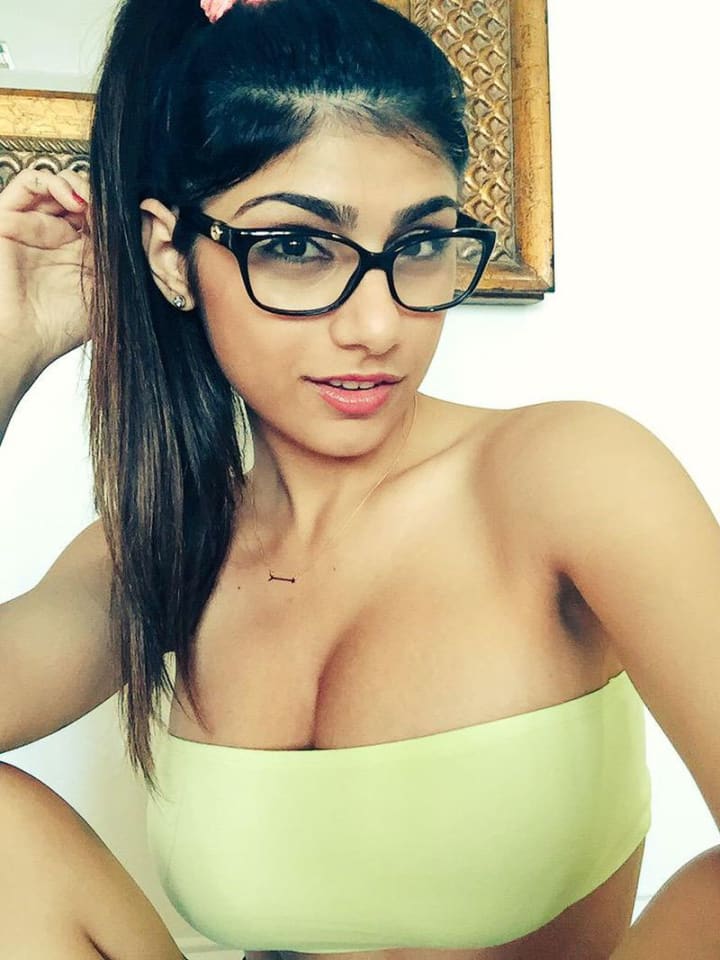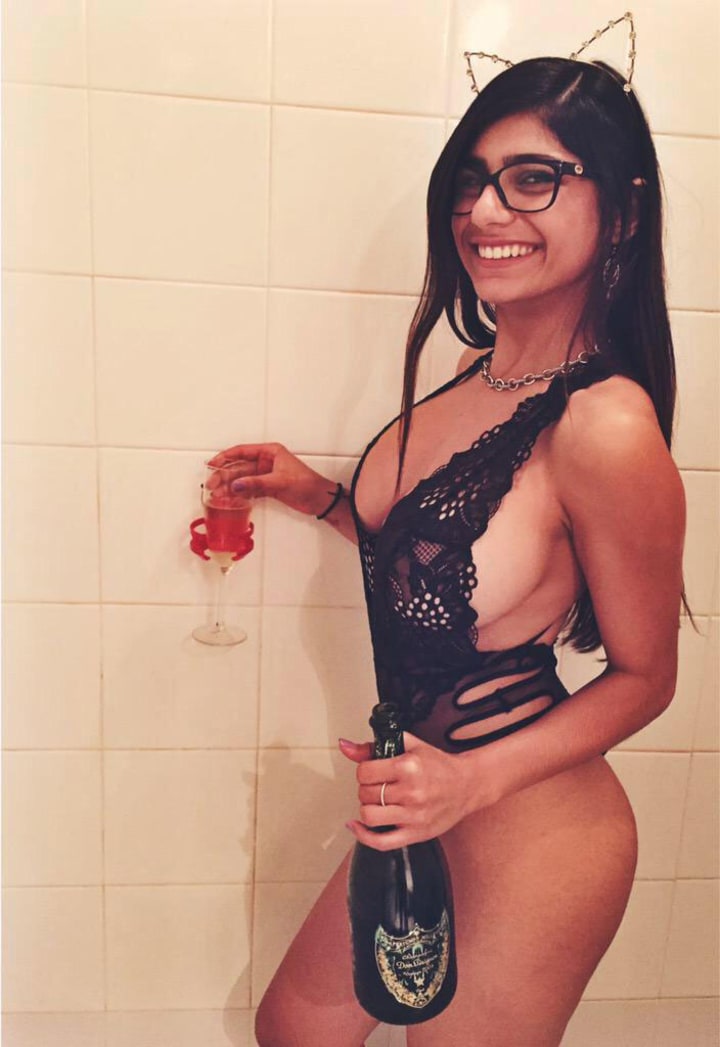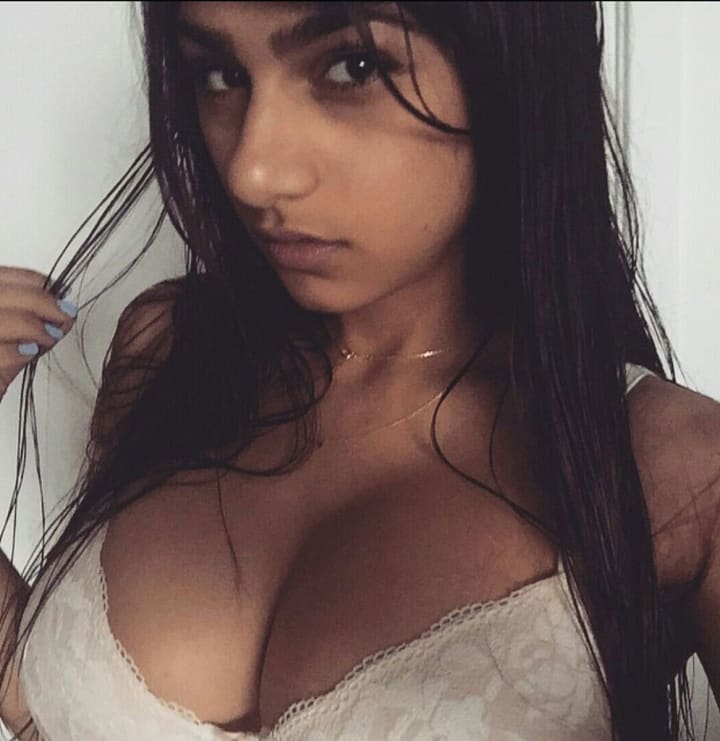 About the Creator
A group of inappropriate, unconventional & disruptive professionals. Some are women, some are men, some are straight, some are gay. All are Filthy.
Reader insights
Be the first to share your insights about this piece.
Add your insights