Mentoring a Giant
A very young, very tall, dating app discovery turns into surprisingly amazing sex for an "older" woman.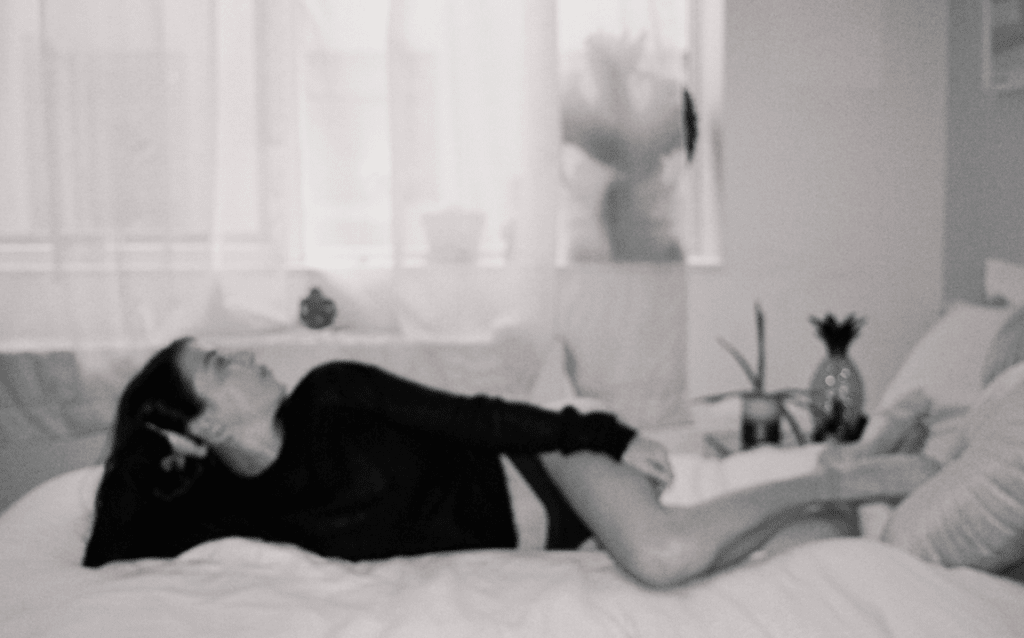 A very young, very tall, dating app discovery turns into surprisingly amazing sex for an "older" woman.
The knowing smile from the woman bartender crystalizes my choice. Alexandre is just 21—not 24 as he claims online—and despite his seven feet of height and model cheekbones, his face betrays his age.
Alexandre leans back in his chair, commanding the space around him. He is sweet and self-assured, and I get hot looking at him look at me like a gift. I easily decide to invite him to my place. Considering his age and size, I don't expect the sex to be amazing. But I am wrong. I am on the younger end of the "beautiful mature women" he goes for, and his tutelage shows.
Inside my apartment I mix us gin-and-tonics while he sits, a bit nervous, on my sofa. I recline at the other end, extending my legs toward him, a little nervous myself. We talk about wild nights out, which he has far more regularly than I prefer for myself these days. I tell him about the time, when I was his age, that I got kicked out of a club for taking off my top.
With that, Alexandre grabs me by the hips and pulls me onto his lap in one fluid motion. "You took your shirt off like this?" he says, peeling my sweater over my head.
"Yes." Grinding my pelvis into his large bulge. "Yes, yes, just like that." I rip his t-shirt off. His skin is a beautiful olive color. I run my hands through his thick hair. "Let's go to the bedroom." Alexandre carries me there with my legs wrapped around him. It seems his stiff erection could hold my full weight.
On the bed, he peels off my jeans and runs his hand up and down my wet labia. With a growl, he shifts his long frame downward and buries his face between my legs. This is the moment for me to join his long list of sexual guides. I like thinking about the many women Alexandre will make happy because I show him the way. I tell him to lick the length of my pussy, teasing around my opening, and then, once my clit is fully aroused, I lead his attention there with instructions to pay special attention to the top right. Alexandre is a quick and eager student. He gives me his full attention while his massive body hangs off the foot of the bed. I writhe with pleasure and edge toward cumming. I stop him right before I do, wanting to save that sexual energy for a firework finale.
Taking his large, uncut cock into my mouth, I gag as it presses down my throat. He plays with my pussy and moans. I'm sure the neighbors can already hear us. "I want to be inside you," he says, almost pleading. I reach into my bedside drawer to get a condom, and for the first time with him, a special toy.
Years ago I learned I love ass play. Being as young as he is, he has yet to fully discover its pleasures. I hold up a beaded butt plug, slicked with lube. "I want you to fuck me from behind, and when I seem really into it, put this in my ass." He grins like a fool.
Alexandre flips me around and enters me from behind. The most impressive aspect of sex with Alexandre is how he works his huge body with such graceful finesse. My inner muscles cling to his dick like cellophane as he thrusts, slowly at first, and then quickly. I still clutch the toy in my hand, my arm stretched toward the headboard. Within a minute, he abruptly pulls away. "I almost came," he says, surprised. The idea of the toy inside me nearly sent him over the edge.
"So you like your ass played with?" He moves downward to lick my pussy again while he gently fingers my ass and taint. His tongue migrates to my rim, and with that singular sensation, my whole body relaxes. He reclines on his side and moves my hips perpendicular to his. Our legs entwined, he enters me again, and once we find a rhythm, pushes the plug into my ass to the third bead. He slowly pulls it in and out in time with his thrusts. The double penetration makes me shiver.
The plug fully inside me, I push Alexandre onto his back and straddle him. I expertly grind into him and rub my clit as he cups my bouncing breasts. His face is ecstatic in the soft afternoon light. I finally allow myself to cum, sending pulsations through my body and causing my pussy to squeeze his rock-hard cock. A few minutes later, he turns me to my side, clearly eager to enter me again and as erect as ever. But the condom has ballooned with his massive white load. Seeing this, we laugh and collapse onto the rumpled comforter.
~~~~~~~~~~~~~~~~~~~~~~~
Want more?
AURORE is a digital space for real sex stories. It's porn with a story, as smart as it is sexy.
#READPORN
@readaurore