Men, it's high time to learn underwear terminology!
Whether you understand this fact or not, but it's very essential to know about things which are important for you, for example, men's underwear line.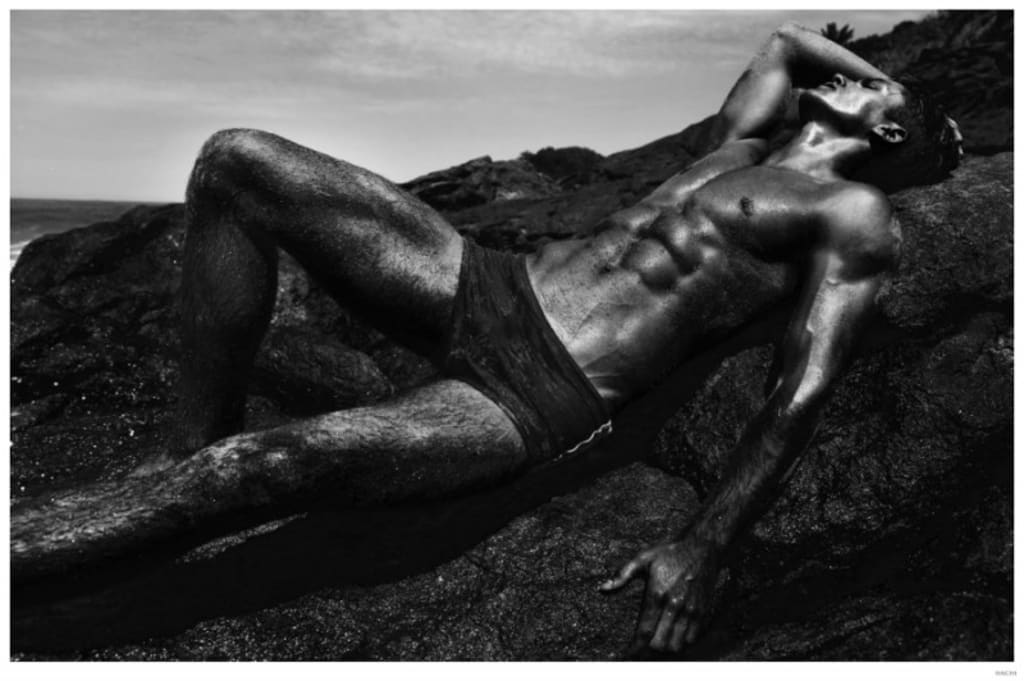 https://www.thefashionisto.com/lucas-garcez-models-calvin-klein-underwear-hachi-beach-photo-shoot/
G-STRING FOR MEN:
G-string underwear for men is a style that comes with the least fabric and a string like a waistband. But if it's wider, then it is called as "THONG UNDERWEAR".
G-string underwear for men is recommended for your beach time. Being a skinny form of lingerie, these are not recommended to shy men.
BRIEFS
Briefs for men have been categorized in different styles.
1.MICRO BIKINI:
A Micro brief is also known as a slip, male bikini and in America, "EUROPEAN BRIEF". Speaking about the side seam on micro, it is 2-3cm. If you don't feel great in G-string, Micro brief can be considered.
2.TANGA BRIEF:
Tanga Brief is one of the best styles of men's lingerie. It does not come with extra fabric hence you feel as if nothing is covering family jewels down there. Due to its exposure factor, men who are well built get the opportunity to flaunt their assets.
3.MIDI BRIEF:
Midi Brief is a classic pair of underwear that is neither too skinny nor too long, it's halfway between a micro and a maxi brief or trunk. Due to its snug-fit, your thighs get a great shape. They cover your back properly so those of you feel less comfortable in styles like Tanga brief or men's thong can go with these.
HIPSTER BRIEFS
Hipster briefs for men, a shallower boxer brief which is low-rise and snug-fitted
BOXER BRIEFS/MAXI/TRUNKS
Boxer briefs for men are the deadly combination of two styles, men's briefs and boxers that the reason why they offer a great fit and enough coverage to the person wearing them.
BOXERS
Boxer shorts or simply boxers are a type of undergarment which is typically worn by men. This term was first time coined in the year 1944 for all-around-elastic shorts, therefore their name was inspired by boxers for whom great leg movement is very important. These pair of underwear can be worn with underwear as it is a form of underwear in itself.
LONG BOXERS
Long Boxers is a variation on the boxer brief with a longer leg. Well, the length can vary, could be 3cm, 6cm, 9cm or more onto the thigh. This snug-fitted men's underwear is made for the ones who want more leg cover, have larger thigh circumference, or involved into some sport, yoga or cycling.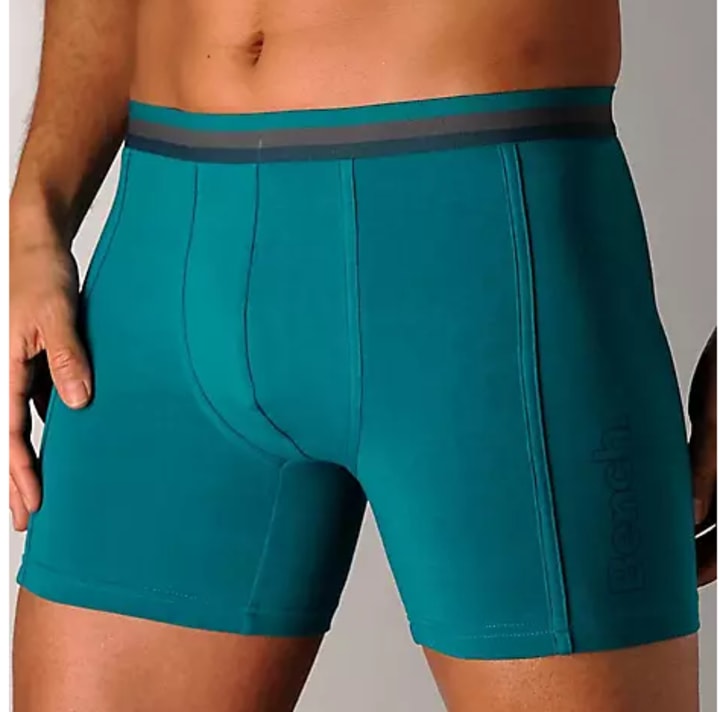 LONG JOHNS
This classic men's underwear looks like tights but in reality, it's full-length underwear. Long Johns is appropriate for those men who are involved in winter sports and stays in a cold environment. This pair of underwear can be worn as loungewear and nightwear.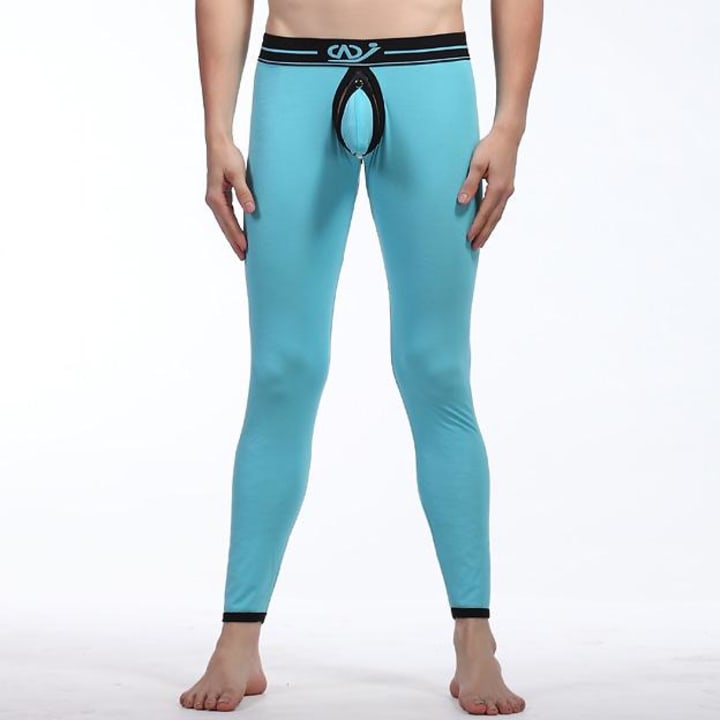 Designers have created a separate line of lingerie for creating a romantic vibe.
MEN'S JOCKSTRAP
Jockstrap underwear for men comes with a fabric, two elastic straps and a waistband. These can be worn for your workout session and for foreplay. These are available in various fabrics and sizes. To add a twist, designers have worked on the waistband part as well.
CHEEKY BRIEF
Cheeky briefs for men are designed for those who like to flaunt their toned butt.
KNEE/CALF LENGTH JOHNS
Knee or Calf Length Johns is similar to Long Johns, the only difference is the length. These finishes just below the knee or onto the calf in a style preferred by men and should be preferred by those men who don't like too much fabric around their ankles or want greater leg cover for exercise or sport.
MEGGINGS
MEN+JEGGINGS is what makes" MEGGINGS", these are basically tights or leggings for men which are designed in daring fabrics and patterns. These fashion leggings can be worn for training or workout purposes so if you are one of those who are pretty serious about fitness should add them to their closet.
So now, when you know which type of underwear or lingerie should be worn when, I hope you won't end up making silly mistakes.
lingerie
About the author
Writer and a fashion designer who believes in exploring and learning.
Apart from Vocal, you can follow my work on
1.Wordpress: www.staycurious.co.in
2.Instagram: https://www.instagram.com/tofthoughts/?hl=en
Reader insights
Be the first to share your insights about this piece.
Add your insights