Magic Wand Masturbator
Sexy toys for sexy girls and boys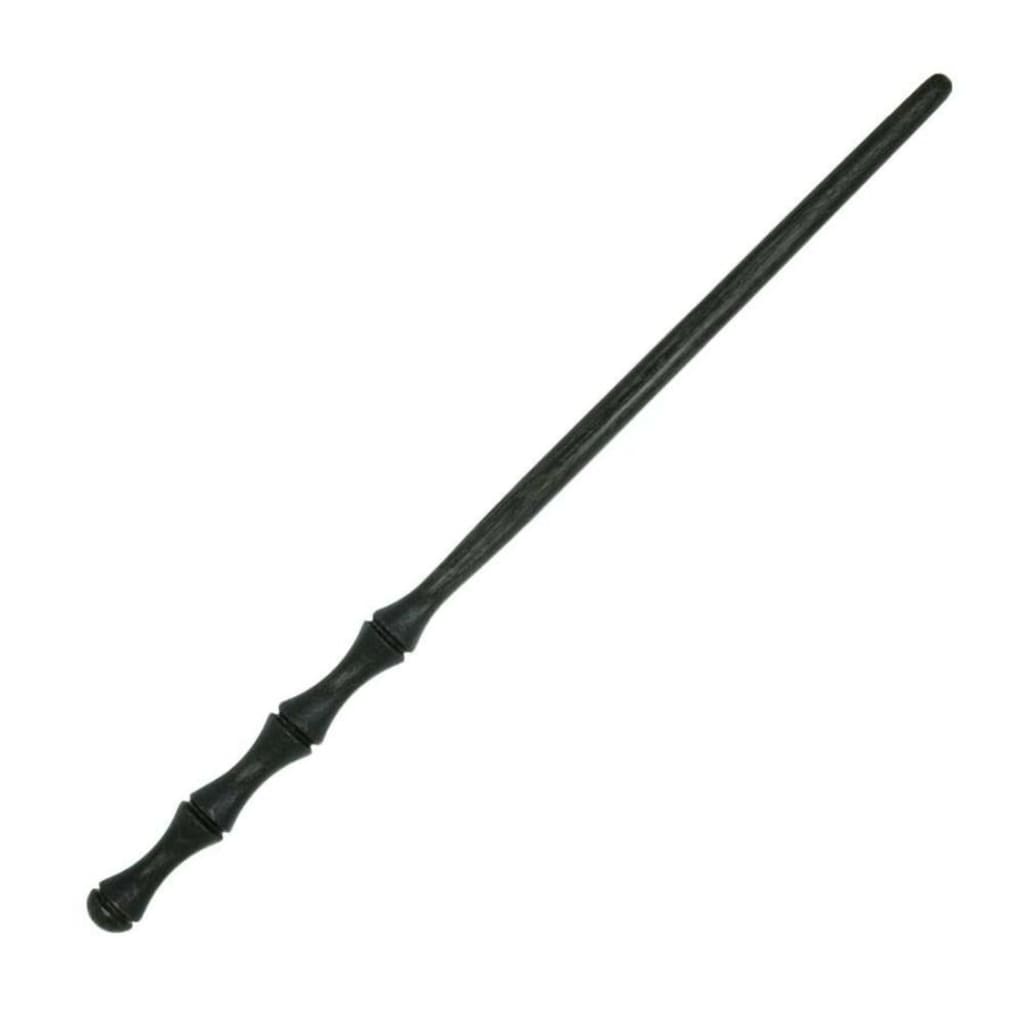 Evidently, people still think that sex toys, and masturbators especially, are for single people who either don't have a sex life or prefer not to have one, but that's a skewed view.
I like masturbators; dildos, vibrators, and butt plugs. I love the magic wands especially.
You know on Amazon you can find them as "deep tissue massagers?"
I bought this one from Amazon.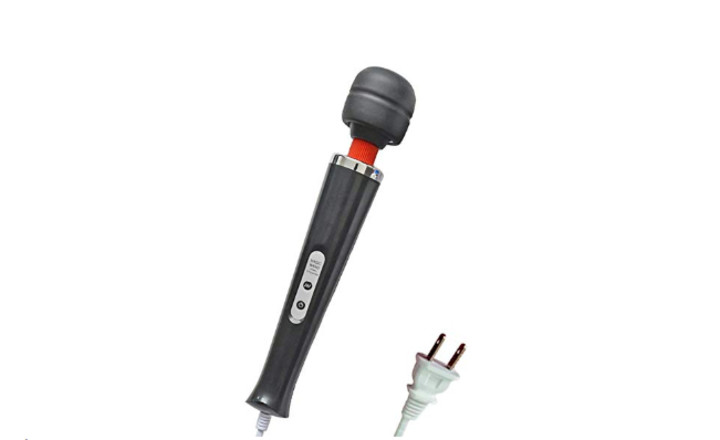 It's a magic wand style vibrator, but a knock off. It's not an actual Hitachi brand Magic Wand, but it was a great toy for practically a steal, and it lasted like four years. The only real problem I had with it was the short cord, but I usually used it on my girl or watched her use it, and there's a wall outlet next to the bed, so the short cord wasn't a big deal.
My personal perspective is that masturbation can be one of the most intimate acts shared with a lover; you're never so vulnerable as when you're splayed out on the couch, nude, pleasuring yourself for your partner's enjoyment. Honestly, I'm not crazy about being watched, but I absolutely love to watch. I call it worship; it's like I'm worshiping her, but not her body; I'm worshiping her femininity.
Does it make sense? Yeah, I don't care if doesn't. The point is that masturbators are fantastic. Like this rabbit vibrator from Edenfantasys.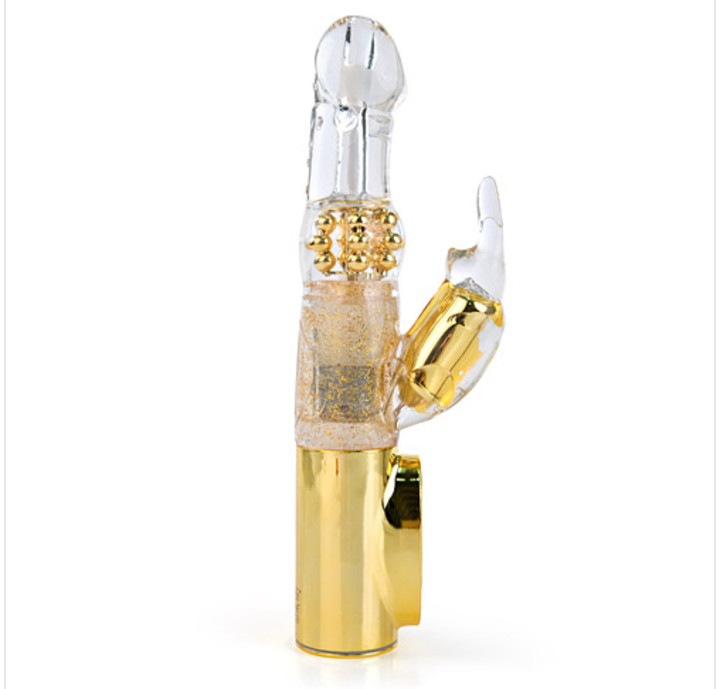 I also really like to cuddle up on the couch, and use a vibrator on my partner. I'm still the one getting her off, giving her pleasure, so it's still sex to me. Plus, afterwards, she's so satisfied I can pretty much do whatever I want, and yes, it's always consensual; otherwise, it isn't sex. It's rape.
Well, anyway, my magic wand finally bit the big one. I was going to buy another from Amazon since it fared so well, but then I saw an ad for a sale at Edenfantasys.com. They specialize in sex toys, and they have some great products like this rechargeable Hitachi Magic Wand.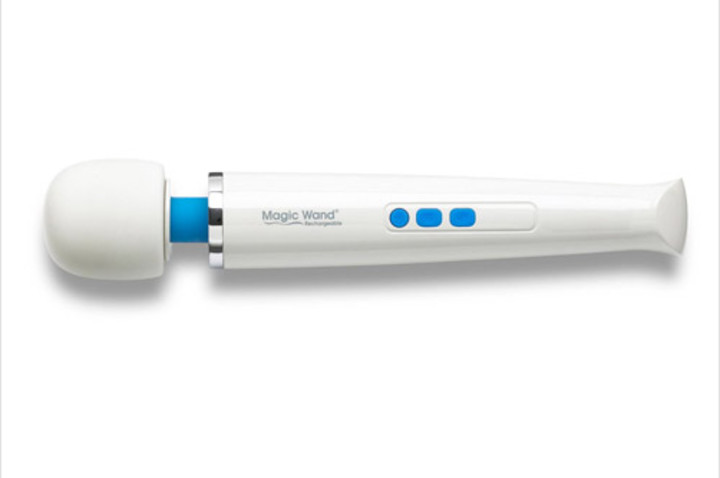 For one, it's a Hitachi, so, you know it's gotta be good. Two, it's cordless, so you don't have to worry about that stupid cord getting caught between your toes and getting cord burn. Three, you can get attachments for it.
I didn't even know these kinds of attachments existed. I don't know how some of these can add more pleasure, like this knobby thing. Girls, is this any good?
I always just assumed the vibrations were sufficient; I've never seen a girl use a magic wand without achieving an orgasm. Every time I used it on my partner, it got her off. Hell, every time I got bored and used it on myself, it got me off, except that one time when I may have had too much to drink and just wanted to go to sleep….
Anyway, I went ahead an ordered a rechargeable wand from Edenfantasys. I'd like to add real quick that if you're a first time buyer, they'll call you to make sure your order is legit. They just ask you to verify a few things like shipping address and phone number. After that, they ship your product from Georgia.
Everything works really well, except I think the corded version had stronger vibrations. Even just holding this new wand while it's on, I can tell it's not rockin' as much power. Maybe the ones with cords are just stronger?
I don't know because I've only owned two my whole life, but the one thing that always mystified me about any vibrating toy is the different settings. Most of them allow less intense vibrations, which I suppose someone truly sensitive might tune down for a less intense setting, but the pulse settings confuse me. Why would anyone want offbeat pulses followed by pauses?
Instead of futzing around with those settings, I usually just tap my partner's clit, or lube her up and rub the end around her whole vulva, or even her pubis or tits, and it works just fine. Fortunately, everyone is different, so I'm sure some users will like the versatile settings on top of the light weight and rechargeable battery.
If you're new to sex toys, I seriously advise you to get a magic wand. You can stimulate yourself or another. It even works over clothes. It's just a really simple, super durable, fun toy for everyone.
My two go-to sites for sex toys are Edenfantasys and Jack and Jill. Recently, Edenfantasys had some really great sales, but both companies offer great products and service. If you're looking for sex furniture like wedges and swings, you'll want to check out Liberator, which is another great company.
You can learn more about sex toys, sex dolls, and sex furniture by checking out my NSFW 18+ page! Thanks for reading, and be sure to love yourself before giving your love to others.
sex toys