Lovers Weekend Away - 8
Back Home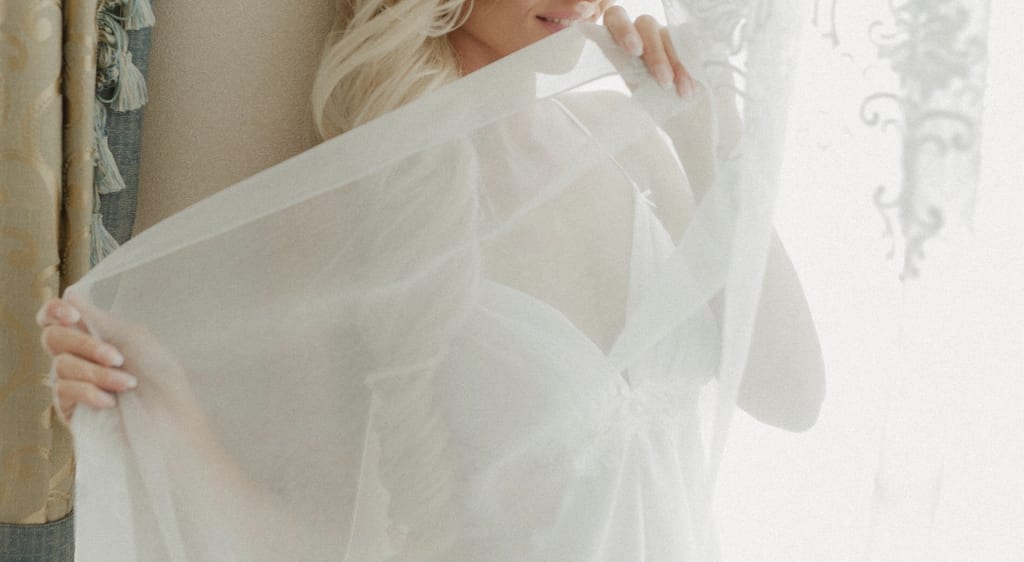 The weekend's over, we made it home... back to our real lives, back to our real spouses. You sigh deeply thinking back on the weekend. You're a little raw and a little sore, but incredibly satisfied. You climb into bed, laying your head on the pillow and think about us.
We had been intimate earlier in the day and now that you were home with your wife, all you could think about was me. The way my skin brushes against yours electrifying it. The way I nibble on your lips with my teeth, the way my soft lips move down your body making it feel alive. The way I envelop you in pleasure.
Laying in bed next to your wife you reach over to squeeze her breast, but she brushes you off simply saying "no" and rolls over. I'd never tell you no, I welcome anything and everything you have to give with open arms. I'd let you fuck me awake in the middle of the night and fuck me to sleep in the day. Frustrated you get out of bed and head downstairs. You have to get me off your mind... it's a constant gnawing desire from deep within.
Fuck it, you grab your keys and head out the door knowing my husband is still away on business. You head to my house determined to get one more kiss. You pull up at the house, it's dark and quiet. You decide to walk around back and tap on my window, hoping to only wake me.
I open the blinds and unlock the window. You see me standing there in a little white cotton nightie you could almost see my nipples through and white cotton panties that completely covered my round ass. You think for a minute about the last time you had my ass and start to get hard. You've never seen me like this... in girl next door mode, sweet and innocent, it really turns you on.
Smiling, I open the window and you climb inside like a horny teenager sneaking in to have sex for the first time. Oddly, it almost feels like that... like the first time, new and amazing. You start to get nervous butterflies in your belly looking at me in my nightie.
"Hi, I had to see you... one more time," you stammer out as you stand sheepishly in front of me. We sit down on the edge of the bed next to each other and engage in some small talk. You put your hand on my knee and I shiver at your touch. We're both feeling shy and are looking down as you slowly slide your hand up my leg and rest it on my inner thigh. You feel my leg shaking under your touch and I scoot forward on the edge of the bed just a little, trying to get your hand closer to my panties. You can't move your hand, you can't take that next step towards my panties, your nerves have you frozen.
I bend my knee and turn towards you, facing you. You look down and see my white cotton panties like a chastity belt covering your favorite place, you see a little wet spot spreading on my panties and you know I'm completely excited. When I turn your hand slides down my thigh and rests just shy of my panties. You put your other hand under my chin and pull me toward you, kissing me hesitantly. I unbutton your shirt and kiss your neck softly as I slide it off.
I scoot forward and when your pinky touches my panties your pants swell in anticipation. You gather up the nerve and finally move your hand onto my panties, feeling the wetness seeping through. You move my panties and cover my pussy with your hand rubbing me back and forth. I moan softly and start grinding on your hand. I gasp when you slip your finger inside my pussy. I clinch my warm pussy walls squeezing your finger tightly. I rock back and forth on your finger while the rest of your hand rubs my entire pussy. You quickly bring me to orgasm. You kiss me deeply smothering my moan.
You are still so nervous, what is that about> Why were you nervous to sleep with this woman you've had, in every way possible, already? I lay back on the bed pulling you with me, reaching down I undo your belt, your button and your zipper exposing your boxers.
You lay on top of me, a bit low, resting with your chest between my thighs. Reaching up, you slowly slip my nightie off my shoulders exposing my breasts. You gently nip at my nipples and take as much of my breast into your mouth as you can, sucking as if nursing before moving to the other.
You feel my pelvis pushing into your chest as I fill with desire. You reach up under my nightie and grab the sides of my panties. I lift up my butt as you slide them down. You've been thinking about this moment since we left earlier and you can't resist. You hope I won't mind the lack of foreplay, you can't wait. As you slide my panties down my thighs and past my knees, you know you need to be deep inside me.
You pull your pants off and bend my knees, pushing the sides of my nightie up past my hips exposing my privates and I close my legs to you, shy almost. You gently push my legs apart as you move on top of me, missionary style. With the head of your cock just barely touching me you ask me if I'm ready. I shake my head in response and you slowly slide inside my tight wet pussy. You feel it contract so tightly around you that it's difficult to move... it really does feel like the first time.
Slowly you begin to move in and out feeling every ripple squeeze your cock as you gently grind into me. You kiss me sweetly and slowly, intentionally grind and move in and out of me swaying side to side as you move. I wrap my legs around you and arch my back as waves of pleasure race over my body. You kiss my hardened nipples and grind slowly, intentionally, in and out, in and out, in and out, feeling the pulse from my orgasm as it winds down.
You turn me over onto my belly and lay on my back, your cock pushing against my ass. With your hands caressing my sides, you thrust forward pushing your cock deep into me from behind. I lift my pelvis to help you enter as you slide, easily now, into my wet waiting pussy. Reaching under me you find my clit and rub it in little circles as you slide in and out, in and out. Gently, softly, enjoying the difference in sweet soft style vs rough kinky, you build to orgasm slowly.
You feel a powerful force start to build in your abdomen and it takes everything you have to refrain from thrusting, pumping, and fucking me hard... you stay soft, sweet, gentle, kissing the back of my neck as you rub my clit and enjoy the growing pleasure sensation in your groin. Slowly, softly in and out, in an out we rock in rhythm coming to full orgasm together.
You get up off the bed and start gathering your clothes. I can't help but check out that cute ass as you bend down to pick them up. After getting dressed and kissing me goodbye one more time, you jump out the window like a teenager who's just gotten laid for the first time, spin around and wave as I close the window and draw the blinds.
..........................