Just the Porn We Were Looking For
A Personal Story as to Why Anyone Who Watches Porn Needs to Know About This Female Empowering Site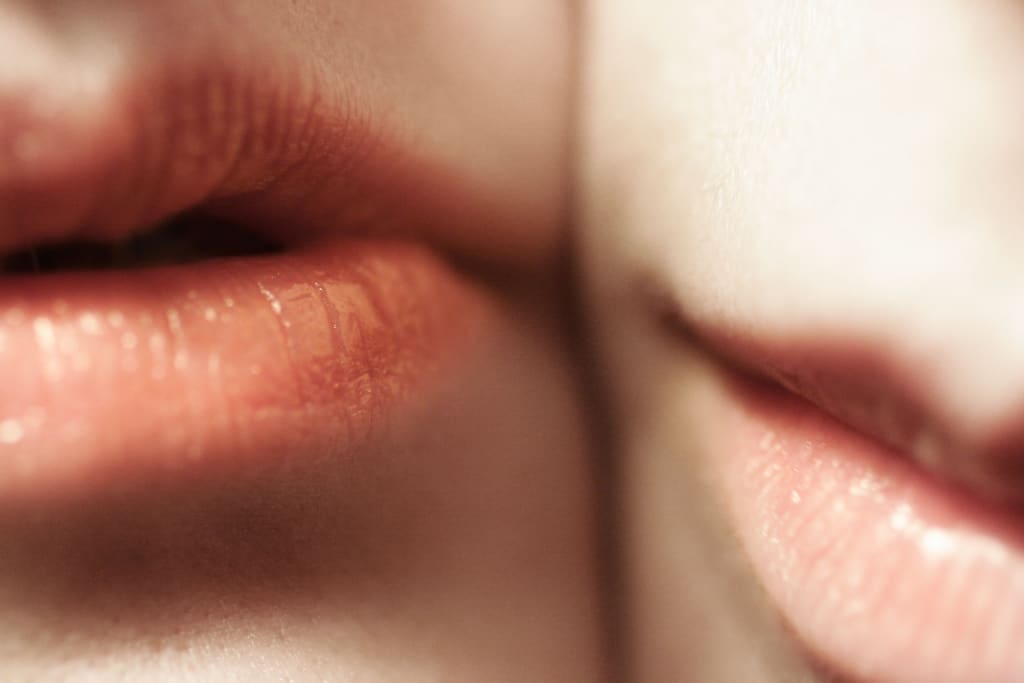 Though we may deny it publicly, many of us have grabbed our phone or laptop when our plans get cancelled and we find ourselves alone in our apartments with nothing to do but get ourselves off and binge watch The Office. (Just me?)
Whatever your circumstance, there's been a moment in time you turned to porn to either pass the time or spice things up. We don't think twice about turning on incognito, typing in "PornHub" and going to town with the millions of videos at our fingertips. But should we?
As a self-proclaimed "strong, independent woman," it's hard to not compare myself to these sex siren women. Who are not only able to give head for 25 minutes at a time (I swear it's some kind of superpower), but have much bigger boobs, no razor burn, perfect vaginas, and the ability to contort their body into positions that I've seen only in my own nightmares about having to be flexible for some reason to save lives of my loved ones. These women go through being slapped, choked, degraded, cock gagged, and then for their hard work, a cum shot to the face.
Gee, what a good time...
Now I know I wasn't the only child who learned what sex was from porn instead of my timid parents. I thought that this was the experience everyone had and had never thought otherwise until I reached my early 20s and had the thought, "well what about what I want?" If I didn't get any gentle lovin' or time spent on me, I didn't say a single word. It wasn't a priority for me to get enjoyment out of sex, therefore, sex wasn't enjoyable. Why should I think otherwise when all I'd seen were girls who had it worse than I did anyways? I wasn't having sex with men the age of my grandparents like in some videos so, I had it made!
I settled for brutal porn with ugly men I didn't find attractive and put up with it. The "for women" category was like the section you went to if you wanted to watch 70s style filming with wild bush and hairy men. The best way I could describe it was "vintage." You bet your sweet ass I'm not going to watch vintage porn. I'm going to pick what's modern and up with the times. Duh.
So anyways, I was home alone on a Saturday and just bought new triple A's so I turned on incognito and decided on a whim to search "porn for women" because I wasn't about to watch runny makeup and a girl taking what looks to be a painfully large dick. (It honestly gives my uterus anxiety). Though I didn't expect to find anything spectacular, I was at a point where vintage porn didn't sound all that bad in comparison to what I had been watching more recently. Then, I came across something that changed my view on porn ENTIRELY.
Bellesa is a belles-ing (ha) to the porn industry. Not only are there videos, but stories, articles and a boutique for some good vibes. (also, ha) All the videos are labeled on their intensity such as passionate intense, rough wild, sensual soft, with multiple categories to pick from. They're both beautifully filmed and none of the videos make me cringe at the sight of someone forcing a dry penis inside of them.
I've never come across tasteful porn like this. From their focus on the female actually having an orgasm to full view of both people involved it is just what my experience had been missing.
Done are the days of closeups of girls crying! Done are the days of the guy being cut out of frame the entire time! Done are the days of bad porn!
I think with female empowerment being a big topic in everything we see today, this is something that's been overlooked. We're starting to promote the idea of treating sex workers equally, but what about letting them have an equally empowering experience? We don't talk about porn publicly, but maybe it's time that we do. I mean, it started the trend of a shaved cooch. Something powerful enough to make women change their own pubic hair is something worth talking about!
There's an obvious problem with porn and the way it's shaping us as sexual beings and Bellesa is a turning point for female empowerment. I've met many women who have always taken a stand for what they want, but for shy girls like myself it's more difficult for the sheer fact it's out of our comfort zone we have no idea how to ask for what we actually want. For boys and girls who learned about porn before they learned what an orgasm was, this. is. important.
I know I'm not the only one and this is for all the porn watching girls and boys out there. Bellesa should be the new go to. It is real, it is honest, and I see vaginas like mine. Had this site been there when I was younger, I wouldn't feel the need to be a vixen in the sheets and feel embarrassed that I had never once wanted to randomly suck dick while my partner was playing video games. I would have focused more on what I wanted from the beginning.
Bellesa is changing the phrase from:
"You like that?" to "This is what I like."