It Was Never Really About the Sex
Walter & Jahsmyne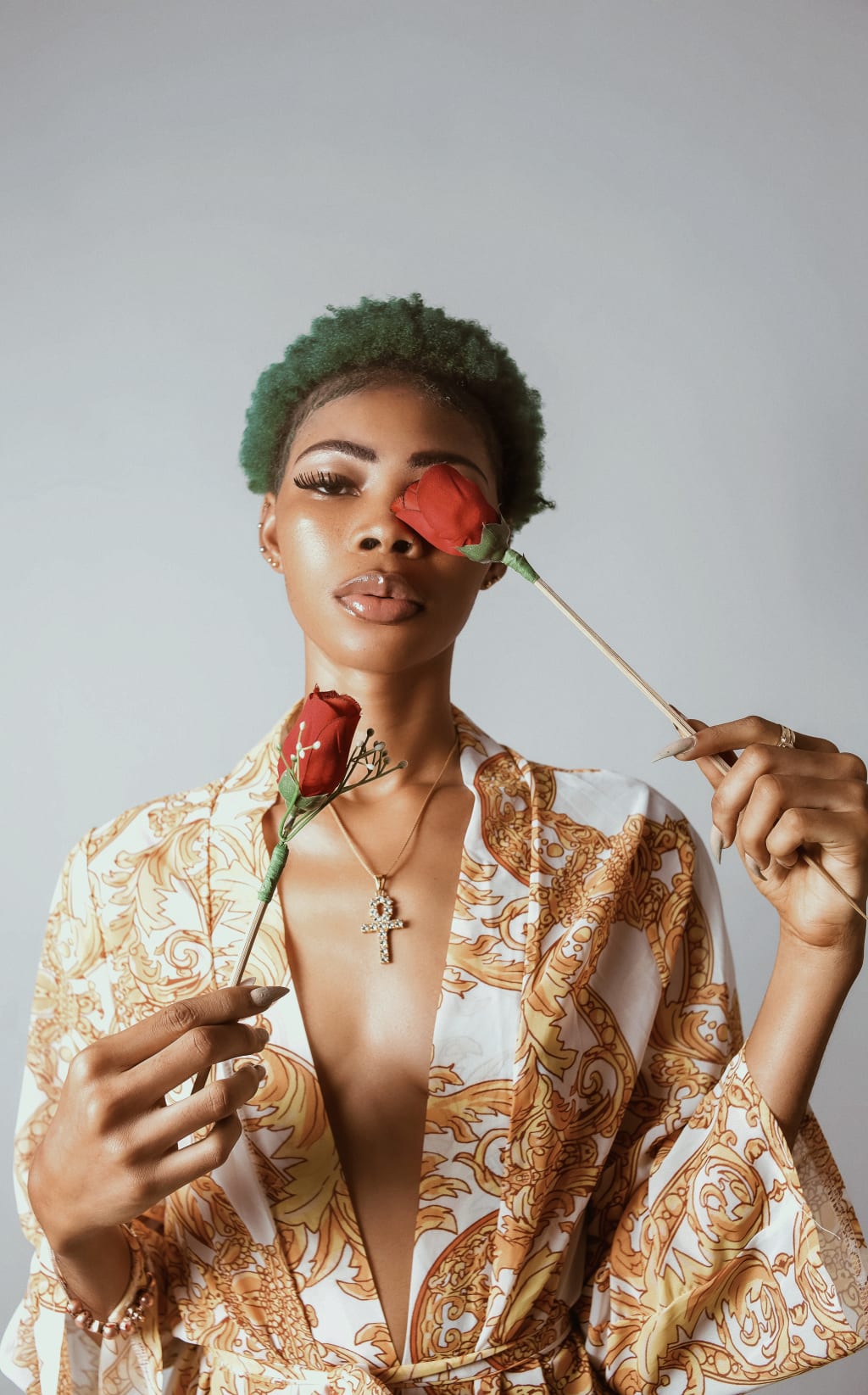 It was never really about the sex for Walter and Jahsmyne. They connected on a level that no one else would understand.
"Who are you on the phone with?" her friends would ask.
"Walter, why?"
"Because your phone says 48 minutes and you guys have said about two words to one another."
Neither of them mind though. It was just something about the other's constant presence that satisfied them both.
Walter Hensley was the best husband ever. She just hoped his wife never found it. Jahsmyne knew this was a no no, but Walter made it hard not to fall for him. He made sure he saw her daily, and when his visits weren't possible, they would FaceTime and text throughout the day. He did a pretty good job for a married man, making sure he took care of her every want and need. She knew her decision to continue the affair after his marriage was wrong, but everything about Walter kept pulling her back in.
They laid in bed, both soaked with sweat from the hour long sex they just had.
"You good?" Walter asked, rubbing across her ass.
She looked over at him with sweat burning her eyes. "You tell me," Jahsmyne joked.
They both smiled, too worn out to laugh. She would often wonder if he shared these moments with Lacy. The entire town thought they had the most beautiful love in the world—and maybe they did with the exception of this one black spot: Jahsmyne. She never asked why, or even if, there were others. She didn't really care. Jahsmyne knew that one day she would, but today was not that day. She fell out of the daze she was in to catch him staring at her with his wide grin.
She leaned forward and kissed him on the chest.
"Round 2?" Jahsmyne asked, reaching for his massive dick.
She took of him what she could into her mouth.
Walter moaned very little as he always does during sex, but she knew he was enjoying himself.
His head was tilted back, eyes closed tight, and his mouth slightly ajar. She knew the look of ecstasy came in many forms and for him this was it.
Jahsmyne took both of her hands, stroking his dick while she tongued his head. He always got hard as a brick when they fucked and today was no exception.
She slid her tongue up and down not missing an inch. Readying herself for his much larger than average member, she slid her tongue down the back of his dick as she felt her mouth full quickly of nothing but Walter. Sucking as she was caressing, she tries her hardest to get as much of him down her throat as she could. She comes up for air allowing the combination of their fluids to run over her hand.
"I know you can swallow all that," he said, looking down at her.
Before she could lower her head, he grabbed a handful of her locks and gently forced his penis into unchartered territory. Jahsmyne gagged and her eyes began to water as Walter continued to push on the back of her head.
"Swallow this dick," he commanded.
Jahsmyne began to move her head slightly from side to side, feeling him going deeper into her throat.
"Oh shit," he said sounding impressed.
Just when she was ready to yell PINEAPPLES, he demanded, "Come cum on this dick?"
"HMMM, yes Daddy," she said as she happily and full of relief eased her pulsating waterfall on top of him, feeling every inch as she slid down.
"Oh Walter!" she shouted out, feeling herself about to go just that quickly. He liked to watch her squirt and she didn't fail him this time. She spread one ass cheek as he did the other. She felt him go deeper inside of her as she rubbed on her clit. She could feel her walls tighten around his penis as her sweetness rushed from between her fingers. They both watched her juices shoot across his torso, he smiled.
"I did that," she imagined him saying.
He took her hand and placed her fingers into her mouth. She moaned as she enjoyed the taste of the love they made. He pulled her in close and began to suck on her tongue.
"Fuck me from the back, Daddy," Jahsmyne said in her sensual voice. Walter was more than happy to oblige. He stood up and raised her to her knees parting her legs as he stood on the floor behind her. He bent her over to get a good look at her pretty pink moistness. Her clit was still jumping from her early climax and he didn't want to take his eyes off of it
"Fuck me, Daddy," she moaned.
He starts to lightly bite her back while wrapping his large hand around her neck. She liked being choked but he was always gentle about it. She craved his hand would tighten or his bites would become a bit harder. Just the thoughts turned her own even more. He pulls her head back by her hair and begins to kiss her hard and long. She could feel his dick between her ass as she tried to maneuver her body into place to receive his pounding. Walter had other plans. He reaches around and grabs a handful of her soaking wet box shoving his fingers into her mouth and then his.
"Fuck me," Jahsmyne begged. Walter could now feel her juices flowing down each of her thighs.
"You want this dick?"
"Yes," Jahsymine's voice shook.
"Beg for this dick."
"Please fuck me, Daddy."
"Again, I can't hear," Walter said as he fucked her hard with his fingers.
"Daddy, I want your dick," Jahsmyne cried out.
"What you going to do with this dick?"
"Let me cum on your dick, Daddy."
This always pleases Walter! He bends Jahsmyne over as he enters her with all 12 and a half inches of his meat. Jahsmyne creams as her vagina is stuffed full of him.
"Oh my gawd, Daddy," Jahsmyne screamed out as she reached orgasm after orgasm.
"Yes yes, cum for Daddy. Just like that baby cum on this dick for Daddy."
Walter pounded her pussy from the back the way they both like it. He watched as his dick slid in and out, looking creamier each time. He took his hands and lowered her even more to the bed. Her ass looked good enough to eat. Walter smiled as he enjoyed her many moans and sexual screams. He began to slow down, feeling his eruption about to occur, and he was not ready to end the ride they were on. Jahsmyne could feel his dick expanding inside of her. Neither of them wanted this moment to end. They paused. Seconds later Walter made his way into her and began to ram every inch of his dick inside. He couldn't hold back any longer.
"I'm about to cum," he moaned.
"Cum for me, Daddy."
"You know where I wanna cum at," Walter said as he pulls his dick out, threw her to her back, and shoved his exploding dick into her mouth, letting his load go as he leaned back in pure pleasure. She caught a glimpse of herself in Lacy's vanity mirror, and what she couldn't swallow of Walter escaped out the corners of her mouth.
He fell to the bed as she wiped her face and crawled over next to him. They laid there silent for the next two hours, not saying more than a couple of words.
It was never really about the sex for Walter and Jahsmyne. They connected on a level that no one else would understand. It was just something about the others constant presence that satisfied them both.