It Started out with a Text Pt. 3
How did it end up like this?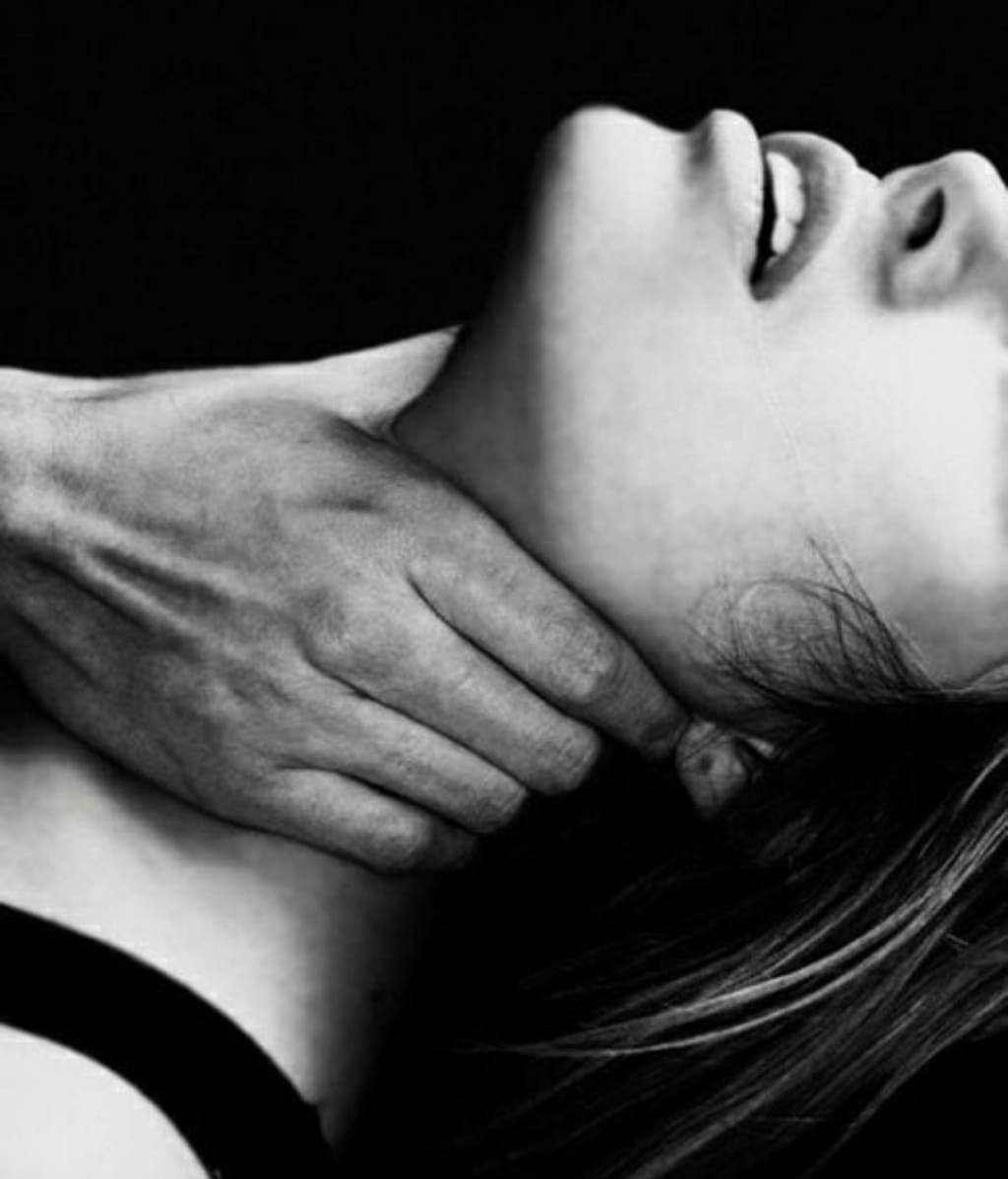 Moving his tongue in a circular motion, yet still avoiding where she wanted him the most was driving Megan wild!
"Please, Jared!" she began to beg.
He obeyed her plead and made his way to her clitoris, using only the tip of his tongue. She began to moan as he flicked his tongue so perfectly across her again and again. While still licking her, more intensely with each stroke, he slid his two middle fingers inside of her, causing her to cry out in pleasure.
"Harder! Faster!" she screamed out. He slammed his fingers inside of her dripping we pussy and licked her clit so fast she couldn't speak, only scream. Never missing a beat, he watched the pleasure on her face as she cried out, his cock getting harder and harder with every single scream. Right as she was about to cum he pulled his fingers out and suddenly stopped. She cried out as he smiled and he told her it wasn't time for her to cum yet.
She calmed down after a moment and he started all over again. Starting slow, just licking her clit and gently rubbing the tips of his fingers across the opening of her still dripping pussy. He was driving her crazy with desire for release, but she was loving every single minute of it.
Sliding his fingers as deep as they could go, he began fingering her hard and fast, just the way he knew she wanted it. Her whole body was clenching on to him, just basking in the pleasure she was feeling with each and every move that he made. His tongue was moving in just the right motions to make her finally get the release she had been waiting for. She grabbed the sheets so hard her knuckles turned white, her body released every single bit of tension through her orgasm and she felt better than she had in years.
He gently slid his fingers out and licked them, tasting her on him.
"I fucking love the way you taste," he moaned out while sucking his fingers dry. He kissed her and pulled her body against his. Rubbing his hands against every inch of her, kissing her from top to bottom over and over again.
He continued to caress her body and massage her just like she had fantasied about. His hands were strong against her soft, sweet skin that smelled like strawberries.
Taking it all in until she just couldn't anymore, she said, "Take me, I want you now."
With a smile on his face and with one swift, smooth motion of his hips, he had lifted her back and was inside of her as deep as he could be. He swiftly slid one hand around her throat and began fucking her raw, deep and hard, both of them crying out in sync. She hadn't felt this good in so long she can't remember. His massive erection was just pounding into her, over and over.
Her legs were on his shoulders and he was pounding her. He covered her mouth and said, "Shut up bitch," all while going even harder, knowing that all she could do was scream. His smile grew from ear to ear as he saw that twinkle in her eyes and heard the cry of pure pleasure and ecstasy as she came. Like a river pouring, she came so hard all down his dick as she squeezed even tighter around him.
Do you like what your reading? Stay tuned for Pt. 4—The Final Chapter.
erotic

Catrina Palko
I am a 24yr old stay at home mom and wife. My 2yr old daughter is my entire world. I love writing, cooking and watching TV. I'm a pretty open book so just ask anything you'd like to know. Follow me on Instagram catrina_palko94 MuchLove!!
See all posts by Catrina Palko →