I Spent A Day With A Dildo Stuck Up My Butt
The Power of Power-Bottoming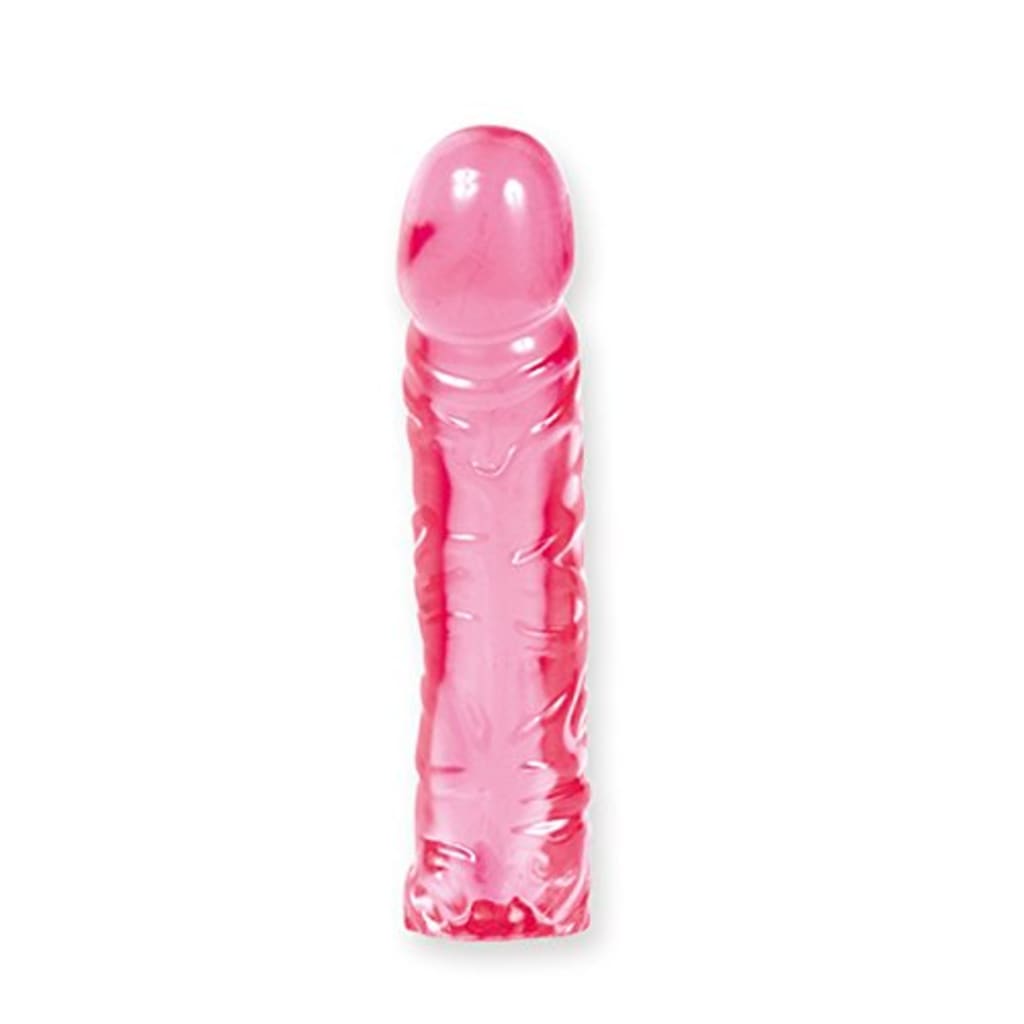 As a power bottom of pride and valor, I love to shove things up my b-hole. The following is a recounting of the time I took things too far, turned a corner (in my bowels) and got an 8" "classic dong" dildo stuck up my butt.
Like any panicked person who has lost a dildo up their butt at 3 AM, my immediate reaction was call 9-1-1. The person on the other end asked if I wanted an ambulance to the ER or an emergency telephone nurse, to which I asked what the better option would be but then got put on to a nurse anyway. The nurse basically told me I have to go the ER inevitably and transfers me back to 9-1-1. I'm told to wait for an ambulance and to not eat or drink anything.
When the ambulance drivers come to my apartment, they ask what's wrong with me and why I need them. I tell them I have something stuck in my body and need it out ASAP. At this point I'm worried that this dildo is going to move up into my guts, or puncture something. I'm stricken with panic. In the ambulance, one of the medics says, "Normally I'd ask a lot of questions, but this seems pretty embarrassing so I'm not." Thanks, bro!
At the ER, someone gets all my files and makes me wait a good fifteen minutes before I get transferred to the waiting room of the ER. When there, I immediately head to the magazine rack (although at this point it's 4 AM and reading material is the least of my worries) and gently sit myself down. I look to my left and notice the gentleman sitting beside me is wearing handcuffs and has two police escorts with him. I then look to my right to see a girl bent over in pain. On the phone, the girl's step-dad recounts to the person on the other end how it was her first time trying heroin that night and the needle was lodged into the girls arm. What a motley crew.
After a couple hours (it's probably around 6 AM at this point), I finally get called in to see a doctor, a young fellow who looks like he hasn't graduated high school. He even took notice of my shock and assured me that he was, in fact, a doctor and actually older than me, and then asked how I was doing. I told him I was as well as someone who has had a dildo stuck in their butt for hours. He asks if I did this to myself and wasn't attacked, and asked if I had inserted this object in me before, or if I've had things up there before, the size of the object etc., etc. He then remarked what an unusual time this was for me to being doing this but, hey, the butt wants what it wants. So after this doctor got a good feel up there, he tells me I need some x-rays, which I wait another two hours before I get.
After waiting a few more hours, a nurse calls out a name that is the same first name as mine, and a last name that begins as mine as well. Was I losing it!? Were neurotoxins from this dildo seeping into my body!? Was this some kind of purgatory!? Some sort of karmic retribution? Did I need to atone for some things? I mean, who doesn't, but now? Would I never bottom again? Would I have to take a pledge of never bottoming again in order to survive this? Would I have to spread my story across the land to help others to not endure this torture of endlessly waiting in a room with crappy magazine choices and a dildo stuck up your butt? At this point, it's lunch time, and I pleaded with the nurse to tell me any info she had on my file. She tells me she just got there and doesn't know what's going on, which is fair I tell her, but I have been here since 4 AM with a dildo lodged in my butt and am in vast amounts of pain. Also, don't forget I haven't had anything to eat or drink since then.
A few more hours go by and Dr. High School comes back telling me the x-rays couldn't find the dildo because it's too light in color, so I need a CAT scan. However, I was able to get an IV of morphine for the pain. Finally, at around 4 PM, I get to go get my cat scan. This takes maybe five minutes. At 5 PM, yet another doctor calls my name. He asks how I'm doing and I tell him I've had a dildo lodged in my butt all day now, so use your imagination. This doc then goes on to tell me that they'll try getting out with simple means, and if that doesn't work they'll need to make a minor incision, and if that doesn't work they'll need to perform major surgery. So here's hoping they get it the first time!
I then wait two more hours before they take me to the operating place where two doctors are waiting for me. As they're attaching their various doo-dads and gizmos, yet another doctor comes to join us. The more the merrier I suppose. Then two more arrive! It's an all out butt-party, however, not the kind I was hoping for. They put me under, ask me to get in the fetal position, and now my butt is in the hands of five strangers (or rather, five strangers have their hands in my butt).
When I come to, it's 8 PM. Eight. P. M. And no one is around. A nurse walks by and I try to grab her attention. She tells me everything is good and that someone will be by to discharge me. After 15 minutes, I pretty much beg a hospital volunteer for some water and ask him to get someone to discharge me ASAP. He asks how long I've been here, I tell him 4 AM, and he understands and gets someone right away. Finally, someone comes who I've never seen before and asks who I am, I ask her what she knows, she tells me not much and gives me a prescription for Percocet's and stool softeners, then tells me I can get dressed and be on my way. I grab my bag of clothes and notice another bag to the left of them. Inside, in a bio hazard bag, wrapped in booties, was my 8" classic dong dildo— a souvenir of my 16-hour hospital visit, a lot more personal than a key chain I guess.
What gets me is why I had to wait literally ALL day for someone to take this out of me!? Why was "foreign object lodged in body" not more of an emergency!? On Nurse Jackie, someone gets admitted to the ER for the sniffles! Was I a victim of some sort of internalized homophobia that still exists in the western medical sphere? Did they "accidentally" "lose" my file? At any rate, I now I feel as I should be put on the board of Power Bottoms International for my harrowing triumphant martyrdom over all things butt-play related.