How to Send Provocative Pictures to Your Partner
Here are a few ways to send sensual and nude photos discreetly to your partner.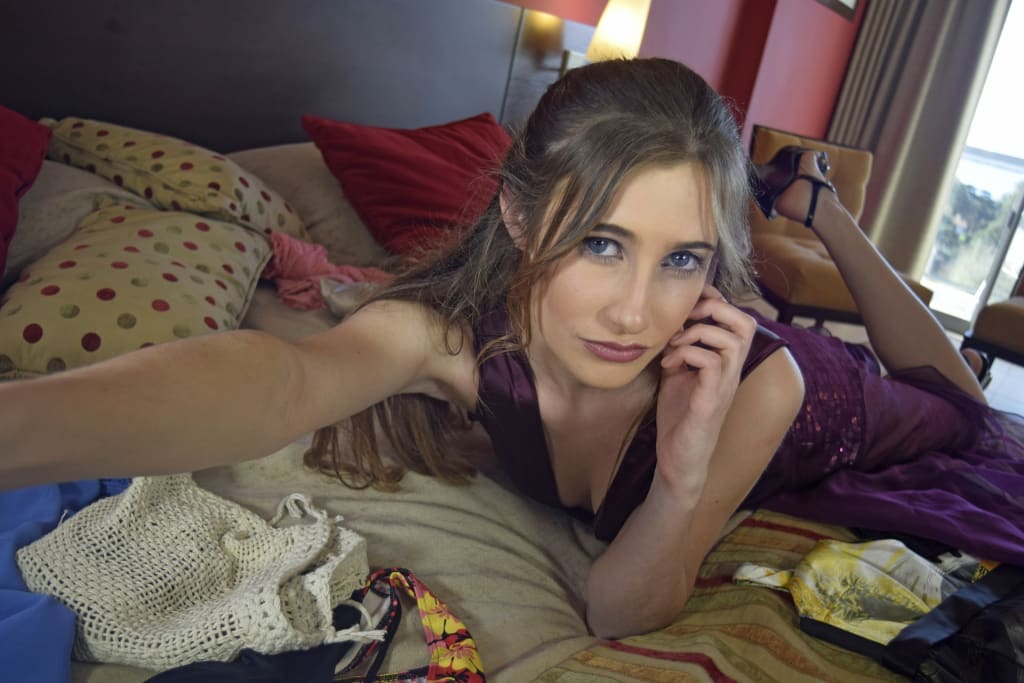 With a busy schedule dominating much of your time, it can be hard to keep the spice alive in your relationship. You or your spouse may spend a great deal of time traveling for work, barely getting a moment to sit down. Intimate time together may be rushed, or may not even happen at all. This can cause some strain on any personal connection, but it doesn't have to.
There are plenty of ways to keep the flame alive by sending a series of sexy photos to your partner. With a little creativity, you will have a collection of photos that you both adore.
Technology is your friend
Technology has been developing fast for the last few decades. Cell phones were once thick, clunky machines that cost a fortune, but they are now much more affordable, and have uses far beyond phone calls. Today, these same devices can beam a movie or pictures to each other effortlessly within seconds. Keeping in touch with your partner who lives across the country or the world doesn't have to be as stressful as waiting for your snail mail to arrive. Gone are the days of impossible intimate moments in a long-distance relationship. Now you can send over a few pictures to your partner to show in many ways how much you miss them.
You might be apprehensive or even unsure whether your picture will reach its destination without getting hacked. Photo cloud storage devices, though, such as ibi, can give you some peace of mind. These devices allow you to share photos online privately with the party of your choice. Before you begin, make sure the connection is private and on your personal WiFi.
Spicing up your videos
Sexting, or sending sexy messages and or pictures via text, might be a little daunting if it's your first time. However, it can be a fun and liberating experience to try on some sexy costumes for photos to send to your significant other. Women sometimes feel more intimidated when it comes to sex and intimacy. Taking nude pictures or scantily-clothed ones for your partner may help improve your self-consciousness.
Playing around with pieces that increase your personal feelings with seduction may help you become more outgoing. For example, finding his and hers matching sets, and wearing them can help you feel a little more comfortable with each other, and even in your relationship. Also, keep in mind that costumes can be utilized for events other than Halloween. Adding a corset from an old pirate costume with an old skirt can give you a new look that is exciting for you both.
Photo vs. video
Though videos can be entertaining, still photos are actually quite alluring, and require more use of one's imagination. After selecting the costume of your choice (or having your partner choose one for you), you can play around with angles, positions, and lighting. You can use the self-timer to take a few different poses, allowing you to choose the one you think looks best. You can begin your photo session fully-clothed and take off an item of clothing with each snap. Suggestive stances with your eyes focused on the camera allow you connect with your partner despite distance. Revealing sections of your body rather than all at once can lead to very pleasurable moments for both of you.
If you are sending a series of texts or a virtual striptease, start slowly. Remember which parts of your body your partner loves the best, be it your eyes, lips, or even shoulders. You can take a picture of your dress strap sliding down, which can be just as sexy as is being bare. Spicing the scene with a few sex toys you both used together and enjoyed is another good way to connect emotionally.
Another option is to set up a boudoir photoshoot with a trusted friend or professional photographer. If you would rather keep it between you and your partner, though, you can always look to some of these pictures to gather inspiration of your own.
Long-distance relationships are tough, but by leveraging technology to your advantage, you'll be able to create new intimate moments and keep the spark alive. Wear sexy items, and take photos to send to your partner. Practice different poses, and use your creativity. When it comes time to send, use home photo storage solutions to ensure your sexy snaps stay private between you and your partner.