How to Bring Your Summer Fling to the Next Level
Is your summer love losing its spark? Brighten up with the best sex toys on the market.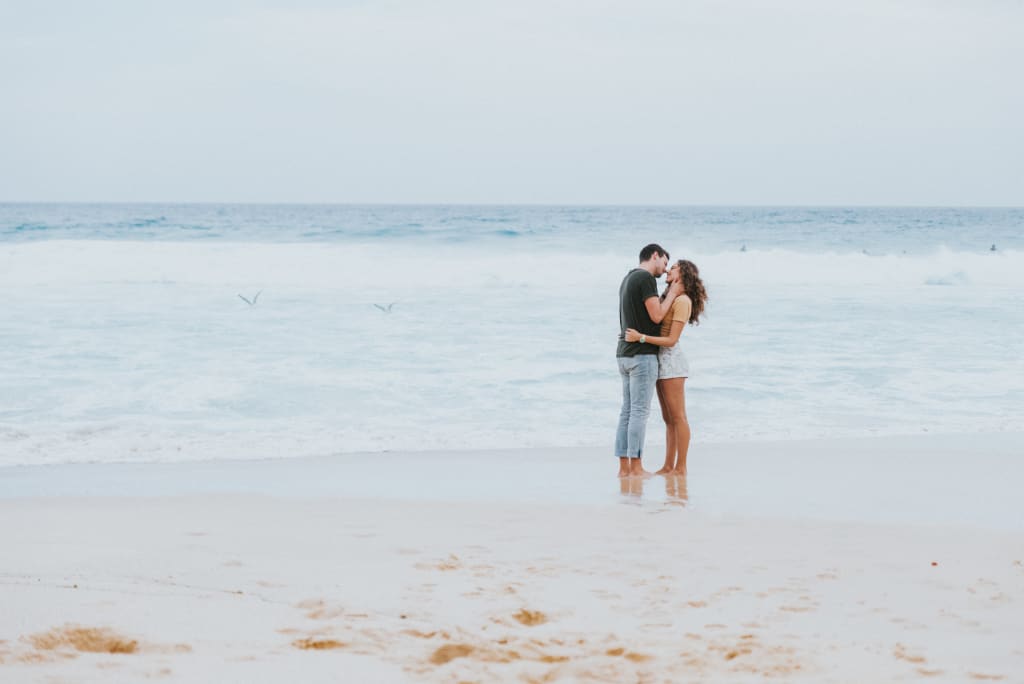 It's summertime, and it's time to enjoy all that the season is known for. There are hot dogs on the grill, ample festivals to attend, and plenty of gorgeous people to have a fun fling with. Of course, there are flings and then there are flings.
Attraction is always easy to have when you're in a beautiful setting on a summer vacation. Using what Mother Nature gave you alone is always good, but if you really want to have the kind of fling that people write novels about, you need a little bit of help.
LELO is making it possible to add extra sizzle to your hot summer love story. Anyone who wants to kick their playtime up a notch needs to add these to their shopping list…
LELO's Sona Cruise is considered to be one of the most effective clitoral stimulation toys on the market, and rightfully so. The regular Sona model became a hit thanks to its powerful sonic wave vibrations, its multiple settings, and its stylishly sturdy waterproof design.
The Sona line is also known for being one of the best stimulators in terms of sheer area. LELO's Sona uses technology that offers up vibrations to 75% of the clitoris—including parts that are inside the body. This means you get better sensations than ever before, in places you never experienced!
The Sona Cruise kicks the quality and functionality up a notch by offering state-of-the-art cruise control. This model keeps the intensity steady, no matter how much pressure you place on your parts. This feature is totally automatic, and is designed to help you get the impressive waves of pleasure you deserve.
Oh, what a pretty name! Oh, what a pretty toy! LELO always knows how to bring aesthetics into the sex toy world, but the Soraya isn't just pleasing to the eye. This beautifully sculpted rabbit vibrator is designed to tease and tantalize your inside and your outside pleasure zones!
The waterproof design has a front portion that offers up serious pleasure straight to your clitoris, while the slightly bent interior is meant for G-spot stimulation. Its gorgeous grip handle makes it easier than ever to get the perfect angle for your unique body.
Eight vibrational settings, a fully rechargeable design, and an amazing carrying case make this one a must-have in every bedroom.
If you're a man who wants to bring your summer fling to the next level, LELO's Hugo is a must. The Hugo is one of the most advanced prostate massagers on the market, and is designed with two mighty motors located in the base and tip.
Looking to explore your backdoor a little more? The size of the Hugo is designed to be comfortable for men of all experience levels. To help you get more into self exploration or just add a new way to play with your partner, the Hugo comes with a remote control that allows you to change up the pace of the vibration.
The Tiani line became infamous for being one of the most luxurious adjustable wearable vibrators for couples on the market. LELO knows the toy fun shouldn't end with foreplay, which is why this vibrator is designed for use during intercourse.
This vibrator is meant to be partially inserted in the vagina during sex, with the exterior rubbing against the woman's clitoris. When properly placed, the Tiani vibrator uses SenseMotion ™ technology to create vibrations meant to enhance both partners' sensations.
The Tiani 24Kis the ultimate luxury edition of the line, with real 24-Karat gold added to the body of the product. Opulent? Maybe.
No Matter Which You Choose…

The cool thing about LELO's selection of goodies is that you can always find new ways to each one. Every toy has its own way of pleasing and teasing you, so it's always a win-win situation. All things considered, stocking up on these toys will definitely bring your summer fling to the next level time and time again.
product review
About the author
Penny Newton: Dreams of honeymooning on the moon. Owns about 20 galaxy dresses and wishes to be probed by aliens one day.
Reader insights
Be the first to share your insights about this piece.
Add your insights