How much money CAN you make on Pornhub?
some honest insight on the amateur porn community from an Amateur Pornhub Model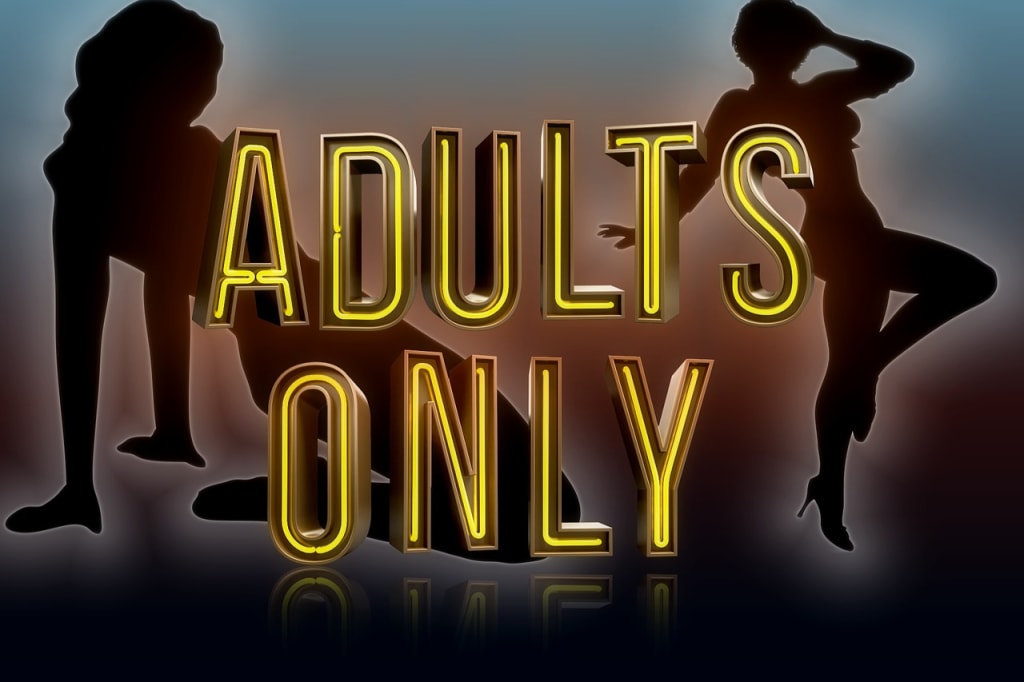 Hello, I'm Vee.
I am an Amateur Pornhub Model - otherwise known as a "content creator" in the adult entertainment community. If you search Vee Snow on Pornhub you will find my videos.
I get asked a lot how much money I make on pornhub, and I will give a very specific answer to that question later in this article.
I also wanted to share a bit more about the quote-unquote, naughty ways some of us are making money online, in case my experience could be helpful for those interested in working for themselves (no more boss, please) from the comfort of their own home.
I figure if you're asking how much you can make on Pornhub or Onlyfans, then you are probably trying to find out if this kind of business is for you.
Let me give you some insight...

Very few of us Amateur Pornhub Models (aka verified-work-from-home-making-pornographic-content-type-of-people) just do videos for Pornhub, as that would be an absolute waste with all the opportunities to make money in the same industry.
(In the same vein, if you have an onlyfans - I highly, highly recommend also posting to Pornhub so you can gain traffic to your account AND get automatically paid for people clicking on your content. Get paid 2 birds for one stone, or something like that.)
99% of the content I make is solo content, meaning I do it without a partner. Occasionally I'll let my partner help me with a video by contributing a body part or two, but I'm still the one being featured.
Amatuer pornhub content creators run the gamut from solo performers and married couples, to groups and individual collaborators. There is no right or wrong way to porn, as long as it's consensual and legal.
I've been doing online adult entertainment for about 4 years now, and it's the only thing that has helped me stay afloat through a major change in my life and serious health issues that have made it hard to work a full day job and make enough of a living to survive - not to mention the issues caused by the pandemic and the current inflation we're experiencing.
Prior to my health issues, I escaped a cult life, where I had been stuck on a compound for my teens and twenties with no internet access or real connection to the outside world. When I left, I got my GED and even got a degree, but with no real job experience and whole bunch of medical issues, I had trouble making enough of an income to survive.
Most of the hundreds of other models and creators I work with in this community are real people trying to have a second source of income to help them pay medical bills or school loans, feed and clothe their children, and keep a roof over their heads.
Many are also homeless and living in shelters or extended stay motels, and they're just trying to get their next meal or feed their dog.
I feel I should probably mention, there ARE those who create adult content because they factually enjoy it. I kind of fall into all categories here because I got into creating porn as a survivalist, but I found out I actually enjoy it a lot. So I know there are those of us who simply want to work for ourselves and do something we enjoy doing as well.
In the past few years, over the pandemic lockdown, hundreds and thousands of people flocked to Onlyfans (basically a secret pornhub for content creators), hoping for a fast way to make an income when they couldn't go to work. In the early months of the pandemic, Insider.com reported that over 450,000 new onlyfans accounts were created.
These new people joining may have discovered that there was already a community of adult content creators here who have been marginalized and forced out of the norms of the societal workforce for one reason or another - usually socioeconomic or health issues, and often rejection from religious families for coming out as LGBTQ.
At this point, we are mixed bag but we are ALL still just people trying to survive through unconventional means because we do not fit, or do not WANT to fit, the "societal norm."
The hardest thing to get over in diving into a career like this is that it may seem that society doesn't want us, but the porn industry is truly about entertainment and making virtual connections so people can feel less alone.
If you can acknowledge the fact that selling sex as entertainment is as harmful as baking and decorating cakes, this industry has the potential to be a full-fledged career for you.
I like to think of myself as a sort of pop star, but instead of music videos I create experience videos. Truth is, I've seen music videos with more x-rated content than some of my stuff. It's just that porn was made taboo by some religious zealots who like to control people, and I choose to ignore that bs and do what I please.
Anyway, if you're looking to make money online because you aren't making enough money and have limited resources, I personally found that making adult content is much, much faster than any other type of influencer content, whether on YouTube, Instagram, or TikTok. The porn audience is always excited for new creators and new content.
That said, before I get you OVER-excited, it's not as fast or as big as might have been promised in other reviews on the subject (the ones trying to get you to sign up so they can make their commission), and it can be a lot of work for some people. But the potential is huge...
Unfortunately, this industry can be as convoluted as Hollywood when it comes to it's standards of beauty and what is considered sexy. The ones who make the most money the fastest tend to be free of fat and cellulite, look young, and are "conventionally attractive," they are also usually white or asian. Surprisingly, having small tits is not an issue for popularity in porn.
I find it best to ignore what is popular and try not to compete with others in the industry, because it is not a reflection of us or our creations. What's important is that we support each other and compete against ourselves to constantly improve and grow in our own way.
So please don't give up hope if you are a fat, 40-something, mom-bod with saggy tits like me! And definitely don't give up hope if you fall into any marginalized categories. Just find your community of people and get ready to be inspired, because there are fans for EVERY type of person here, and there are ways to make content that features your best self so you can feel confident in what you are doing.
Since I've been doing this, the category of "Amateur" on pornhub has been in the top three search categories (even number one a couple years back), so if you're making content from home you are already one of the most popular things on the internet. Congrats!
Let's get down to the nitty-gritty. How much money can you actually make on Pornhub?
Specifically on Pornhub alone, for all the content you see on my page, I have been directly paid $2559 as of this writing. That's for four years, over 200 videos, and almost 2.5 million views.
Some models report that their first video made them $1k in a few months. Form my observation, most of them went viral due to one of the reasons I mentioned above - mostly skinny, light-skinned, and young.
On average, we get about a dollar for every thousand views after the first thousand views.
It doesn't sound like a lot at all, and honestly it really isn't compared to what Pornhub is making from advertisers. However, between that and onlyfans, some occasional live-cam session on Chaturbate or MyFreeCams, and sale of personal items and videos plus custom content on Manyvids, I am managing about $18k a year for my 15-20 hours per week "hobby." It's not enough yet, but I still have a roof over my head and my family is fed.
As a bonus, I have also received dozens of gifts including mostly clothing and sex toys, but also cameras, jewelry, blankets, food, and giftcards.
I used to make a lot more on Pornhub when we could receive tips or sell downloads of our videos, but the prudes and evangelicals have convinced Mastercard and Visa that we are not worthy of their services because, well...porn, so now Pornhub can only sell to their advertisers and give us the ad-revenue money. This makes having a secondary platform like Manyvids or Onlyfans, so people can buy things from you and support your work, particularly helpful.
That said, I am choosing to put my content into the "free" platform on Pornhub because I can see the growth happening in my passive income. Just from the traffic that Pornhub directs to my content, I make $100 a month without doing anything at all. When I started out, it took about 3 months to get to $4 a month and it's grown from there to what it is now. If I keep adding content, the passive income gets better and better.
If you were to put your full attention and time into this job, the way you might for any employer, you minimally have an opportunity at an average income with a work-at-home lifestyle - and potentially could buy the house of your dreams, so I've heard.
There is so much more I could share with you, but that answers the question I set out to answer and hopefully gives you more insight.
I'd love to do an AMA if you want to head to my Twitter and give me some more questions... @vsnowbelle
Are you still considering joining the amateur porn community?
While you're at it, if you really want to sign up to be an Amateur Pornhub Model and get some personal help from me and my community of amateur porn friends, check out my link tree for the sign-up page.
For more news, tips, and tricks from the naughty trade - subscribe to my Vocal page.