How LELO ENIGMA Changed My Sex Life
ENIGMA is more than a dual vibrator— it's an escape to otherworldly release.

Created withLELO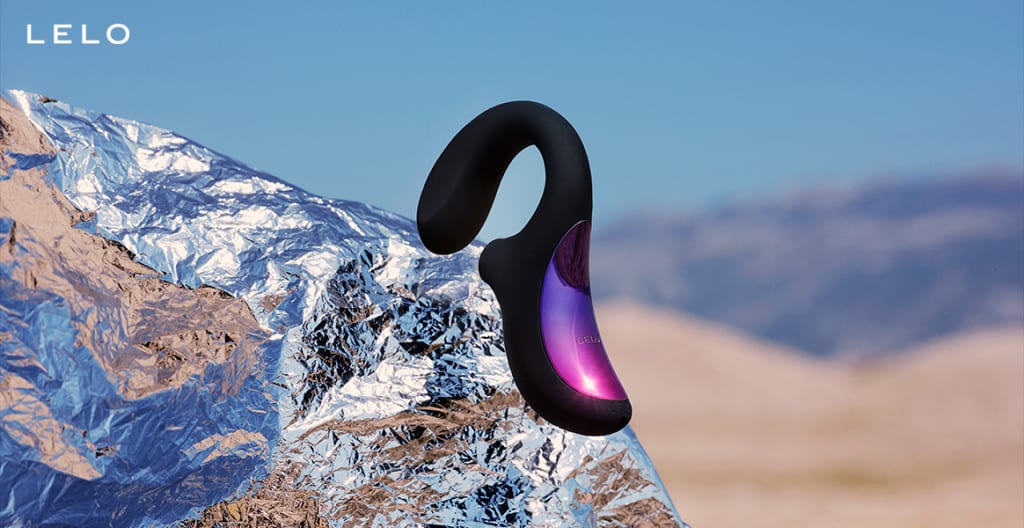 When my partner and I started dating, the sex was great— or at least I thought it was. Maybe it was the intrigue, maybe it was sheer attraction, but I constantly found myself daydreaming about our Saturday night hookups.
We all know the story: boy meets girl, boy pleases girl…
Until he doesn't.
Whether you have a monogamous partner, are playing the field, or are playing alone, it's always a bummer when your hot-and-heavy escapades end without the big O.
The trouble is, most of us don't know what to ask for because we haven't figured out what we like and what we are missing out on.
Want to know a little secret? I didn't even know I wasn't orgasming until I orgasmed.
My world was flipped upside down one it really, truly, actually happened— I realized that what I thought was release was just pleasure, and what I thought was pleasure was close to nothing at all.
I've always been an advocate for, ahem, self-care. Shortly after I turned 22 and finally realized what I could do alone, I began to curate my own stock-pile of toys and made me-time a weekly ritual. After all, we women deserve to feel good too!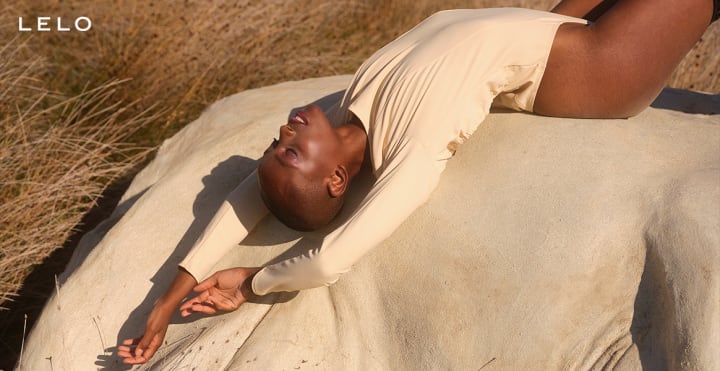 I'll be honest, though— I always seemed to like the idea of taking care of myself more than I actually enjoyed doing it. After a year or so into my solo adventures, I thought maybe I was doing something wrong, and furiously began searching for tips and tricks. I quickly realized that I wasn't achieving the orgasm of my dreams because I wasn't equipped for it.
During an open conversation with a friend, she recommended I check out LELO. LELO represents everything I want to support: sex-positivity, inclusivity, and self-love. LELO offers numerous luxury sex toys that address your every need; after a little bit of window shopping, I found everything I never knew I needed: LELO ENIGMA. As the brand's newest addition to the family, ENIGMA combines advanced technologies with intentional design to bring you to heights you've never reached before.
I'm not one to boast about every product I buy, but I need to share this LELO ENIGMA review. Trust me, you'll thank me later.
LELO ENIGMA's dual stimulation will change your definition of pleasure.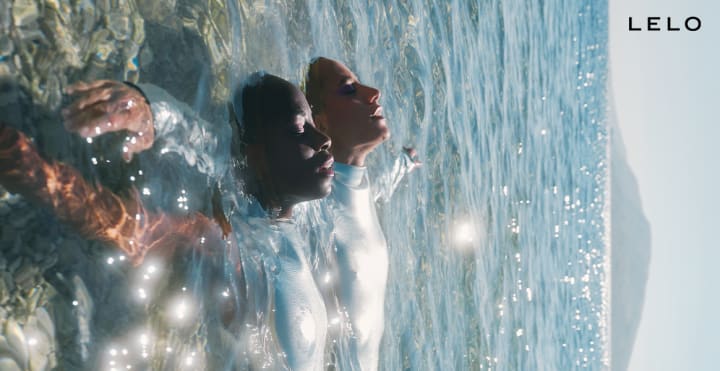 When buying toys in the past, I always had trouble deciding which types of toys were right for me— did I like internal or external pleasure more? I've tried some dual vibrators, too, like the age-old rabbit, but the shape of those store-bought toys never seemed quite right. ENIGMA takes the lessons of toys of the past and brings a new meaning to the dual action vibrator.
If you've never had a blended orgasm, you're missing out. LELO earned its rightful spot as a top sex toy brand with its illusive SONA and SORAYA vibrators. ENIGMA, though, combines the best parts of each of these toys to allow for simultaneous orgasms inside and outside. If you're indecisive like me, it's a dream come true.
LELO ENIGMA hits all the right spots— even the spots you've never thought about.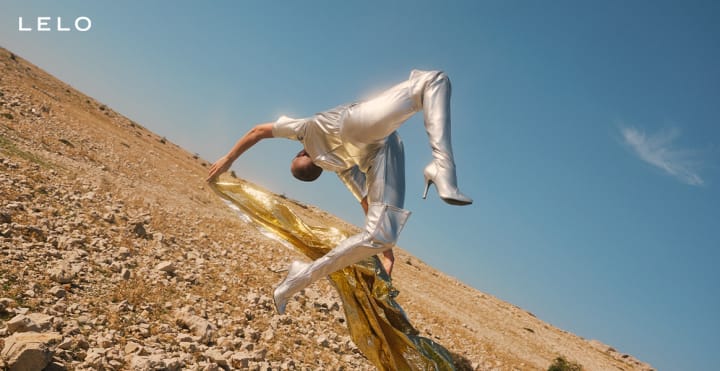 Did you know that not all of the clitoris is visible? I didn't! Luckily for us, though, LELO knows the ins and outs of sexual health and wellness. ENIGMA was designed with the non-visible parts of the clit in mind, making it the best dual action vibrator I've tried. When it comes to most g spot and clit vibrators, it always feels like you manuver it in a way where you have to sacrifice one spot for focus on the other. ENIGMA, though, is carefully designed to maximize pleasure in both spots at the same time.
What struck me most about the ENIGMA is its shape; I've never seen another dual massager like it. It actually looks like something from another planet— which makes sense, since its results are out of this world (cheesy, but true!). I'll be honest, I was a bit skeptical when I unboxed my ENIGMA; could this small, curved massager really be the answer I've been searching for?
Yes, yes it could.
LELO ENIGMA's sonic wave technology is leagues above what you'll find in your local store.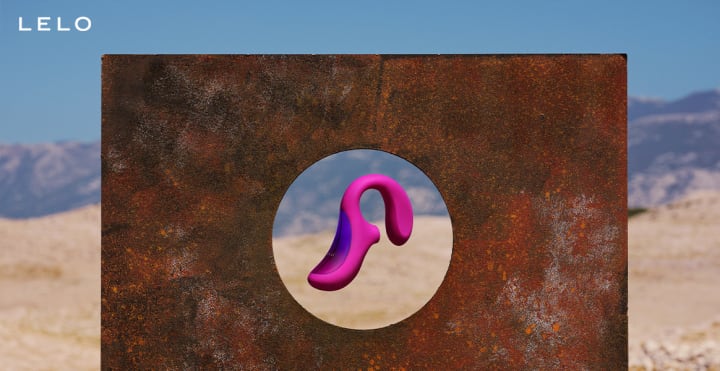 LELO's patented SenSonic Technology builds orgasms rapidly; before ENIGMA, I always assumed that after I orgasmed, I was "done." I never thought that an orgasm could be the beginning of my pleasure, and I never experienced multiple orgasms building upon each other. The result? Toe-curling, back-arching sensations unlike anything I've ever experienced before.
When I first began my exploration into sex toys, I was terrified of shopping in person. Dingy stores in practically-abandoned outlet malls didn't feel sexy, and I didn't want to be seen there. I don't mean to be snobby, but what does it say about my sex life if I'm wiping dust off of a vibrator that looks like it was boxed in the eighties?
We've upgraded everything else in our lives— our phones, our TVs, our watches— why haven't we raised our standards for vibrators, too?
LELO ENIGMA is made with high-quality soft silicone, creating a luxurious experience from start to finish.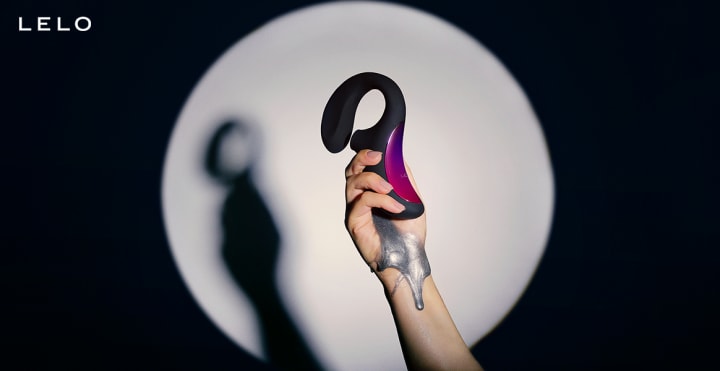 One of my more-surprising favorite qualities of ENIGMA is how soft it is. Our bodies are sensitive, and we know how important it is to be gentle— but I've never really thought about how much we deserve to have toys which are delicate on us. Don't get me wrong, the pulsations and sensations from LELO ENIGMA are intense. The toy itself, though, is so smooth that you forget it's even there.
You know that rug-burn feeling your vibrator gives you? Yeah, that's not supposed to happen. Multiple orgasms are a lot more fun when your skin doesn't feel raw the next day.
The soft silicone is also hygienic, as it is easily washable. If you've never thought about the germs on your vibrator, you should certainly start— unhygenic vibrators can lead to painful or dangerous infections.
LELO ENIGMA will make you wonder why you ever settled for less.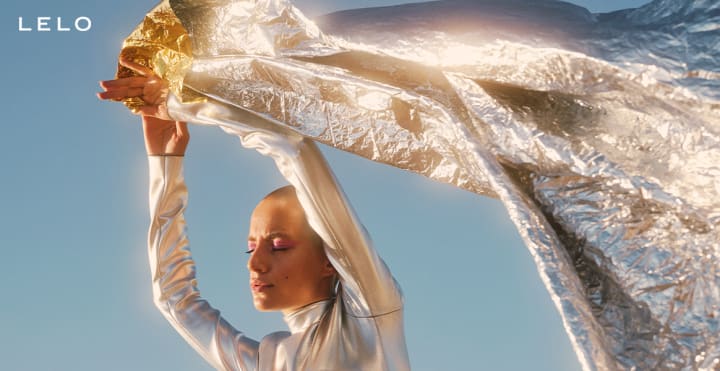 Before I was introduced to LELO, I was satisfied enough. I was orgasming, and I had found a few toys which could do the job quickly. But efficiency and enjoyment are two very different experiences, and I don't know why I ever settled for masturbation that merely "got the job done."
ENIGMA is more than a dual vibrator— it's an escape to otherworldly release. I didn't realize what optimal stimulation should feel like, and now I'll never go back.
I tried LELO ENIGMA so that you don't have to; but trust me, you'll want to.
Reader insights
Be the first to share your insights about this piece.
Add your insights