Hottest Snapchat Girls to Follow
Forget Instagram! If you want to see real sizzling shots, check out the hottest Snapchat girls to follow here!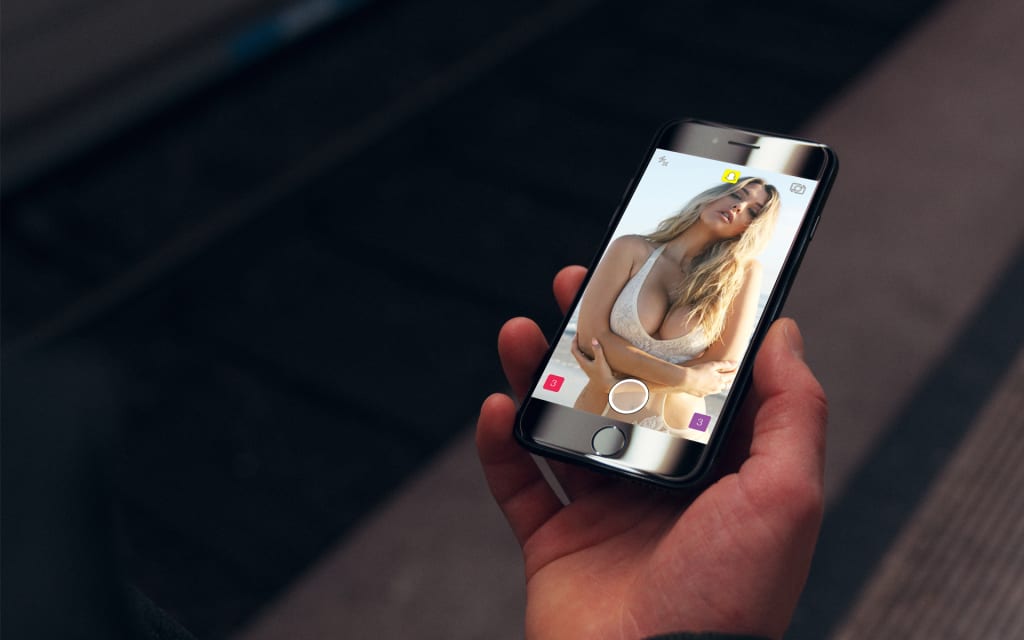 Twitter can only provide so much sexy fun, and Instagram's no-nudity rules have made it hard to take a peek at pretty pictures. What's a person to do? Well, if you're like most people who love seeing beautiful women baring it all and flirting with fans, you end up on Snapchat.
The content's never been sexier, and with Snapchat, you get a way more intimate look at the ladies you follow. Want to see some hot stuff? Check out this list of the hottest girls on Snapchat to follow.
If this list just doesn't do it for you, be sure to read Filthy's list of the sexiest porn star snapchats and hottest snapchat stories to follow.
Daniela Tamayo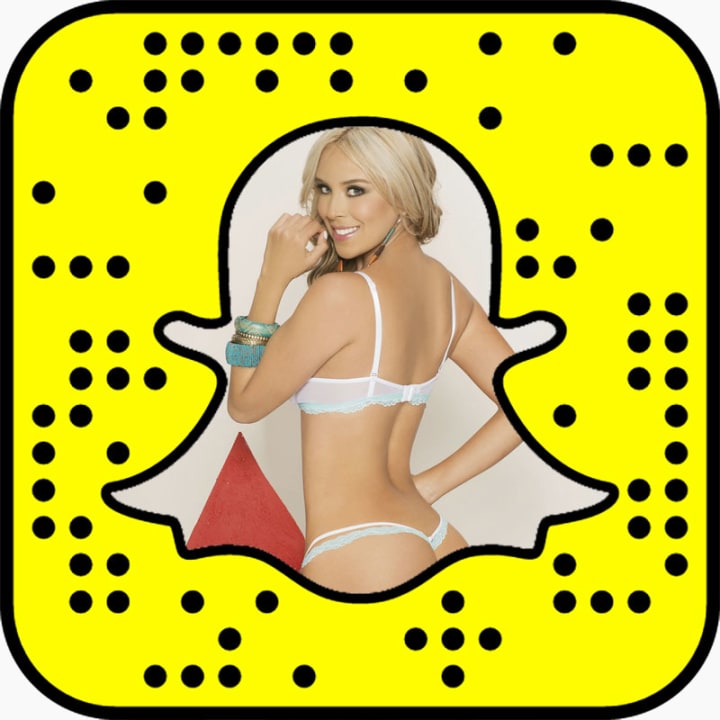 Daniela Tamayo is drop dead gorgeous. Born in Colombia, Daniela grew up speaking Spanish and the majority of her social media posts are in Spanish, too. But don't let that deter you. If anything, watching the Sports Illustrated model and avid Snapchatter wish you "Buenas Noches!" in Spanish just makes her that much hotter and definitely one of the hottest Snapchat girls to follow.
Jayde Nicole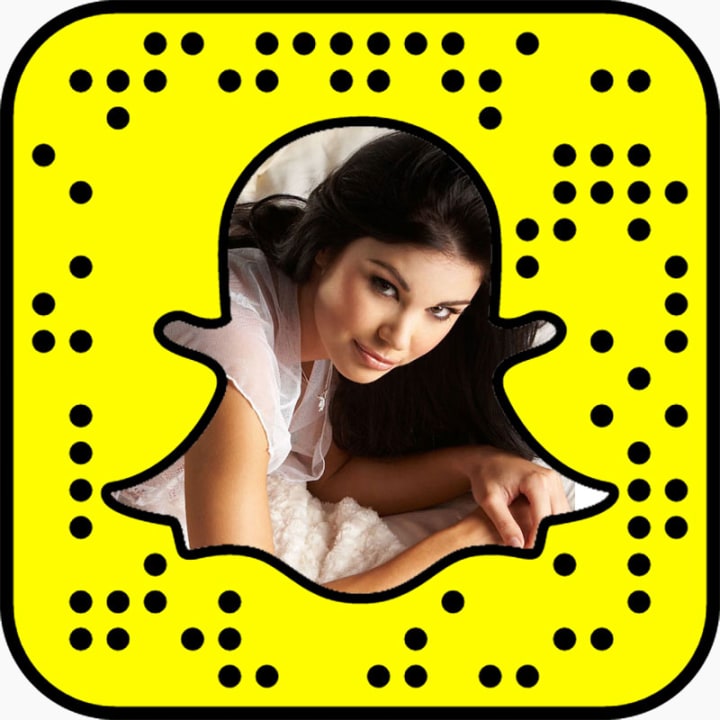 In 2008, Jayde Nicole was named Playboy Playmate of the Year. The Port Perry, Ontario native was the first Canadian to hold the honor in over 25 years. Besides being honored as Playmate of the Year, she's been featured on numerous reality TV shows including The Hills, E! Girls Next Door and Holly's World. In her early teens, a scout spotted her leaving a concert at the Air Canada Centre in Toronto. Just fifteen at the time, Jayde began modeling full time and quickly rose up the ranks of magazines and fashion shows. Seems like Jayde was born to model. Even more impressive, Jayde is a Certified Personal Trainer and Certified Fitness Nutritionist with the International Sports and Science Association. On her website, Jayde offers tips on exercise routines, diets, nutrition, and weight-loss products. As one of the hottest Snapchat girls to follow, she not only looks great, she's super fit too. Bonus points.
Toochi Kash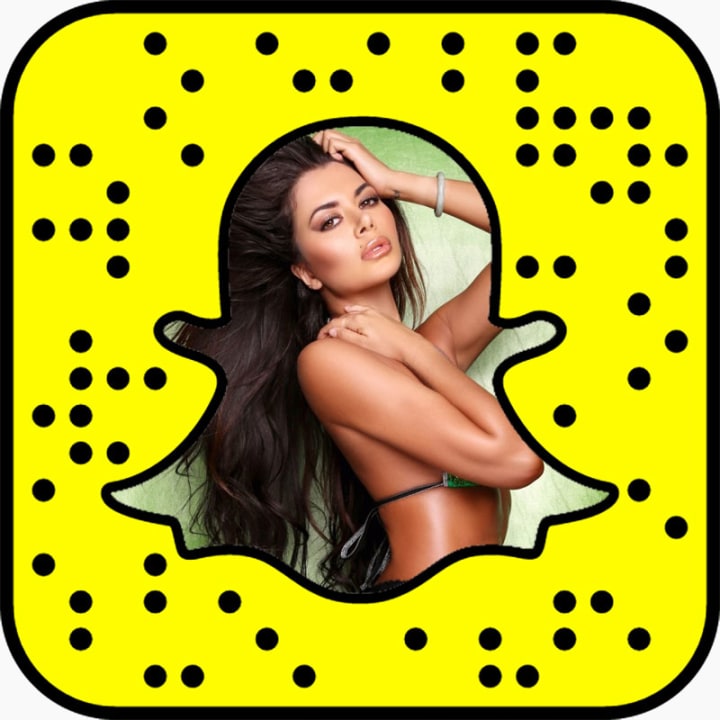 Toochi Kash is a world-class international model who's been published in Maxim and FHM. Currently a resident of Orange County, this revered model has traveled the world and even lived in Dubai in the United Arab Emirates. At 861K followers, her Instagram is just shy of a million avid fans. Find out what all of the hype is about and follow Toochi today. After all, she's one of the hottest Snapchat girls.
Ana Montana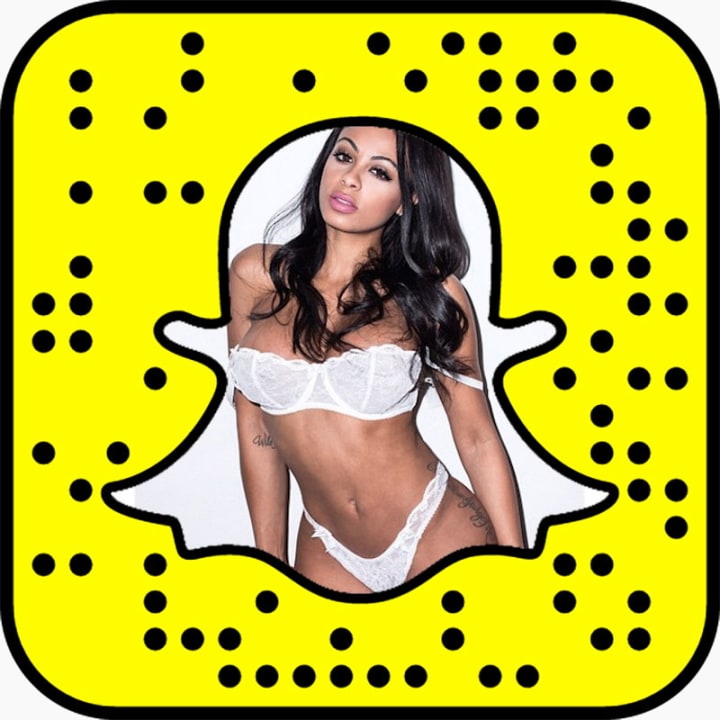 Ana Montana is a Portuguese-born model and social media celebrity who strikes the perfect combination of Kim Kardashian and Blac Chyna. It's no surprise that she's amassed over a million social media followers. The twenty-six-year-old stunner appeared in rapper T.I.'s music video for "Dope," and it's rumored the two are dating. Ana Montana has also appeared in Flo Rida's "Wild Ones," as well as videos for Lil Wayne and Rick Ross. Clearly the in-demand Ana easily qualifies as one of the hottest Snapchat girls to follow.
Brittney Palmer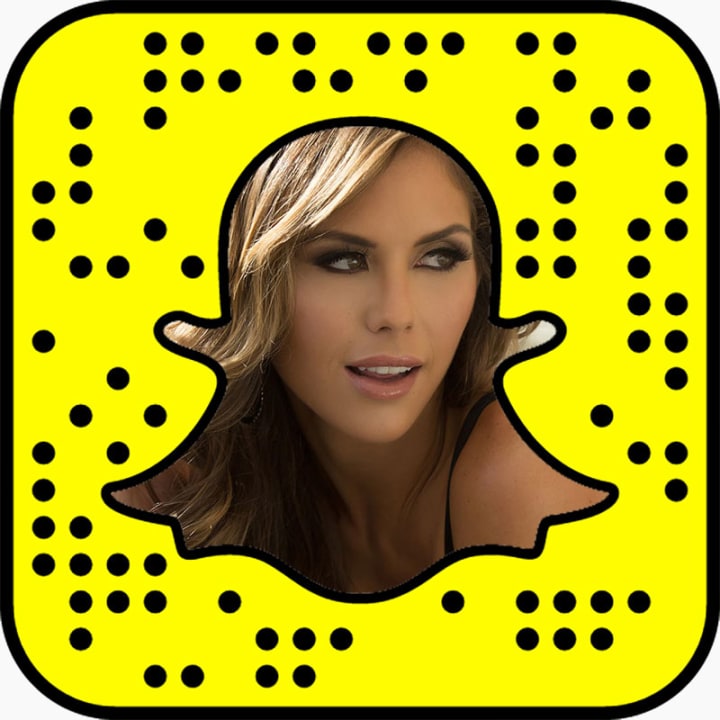 Brittney Palmer is a multi-talented model, actress, TV host, UFC Octagon girl and one of the hottest Snapchat girls to follow. Although she's best known as a ring girl for the UFC, she's also a host for Ultimate Answers, a series that shadows the lives of UFC fighters outside of the Octagon. Brittney is also a Playboy Playmate. If that weren't enough, she's also an extremely talented painter. Talented, indeed!
Anastasia Kvitko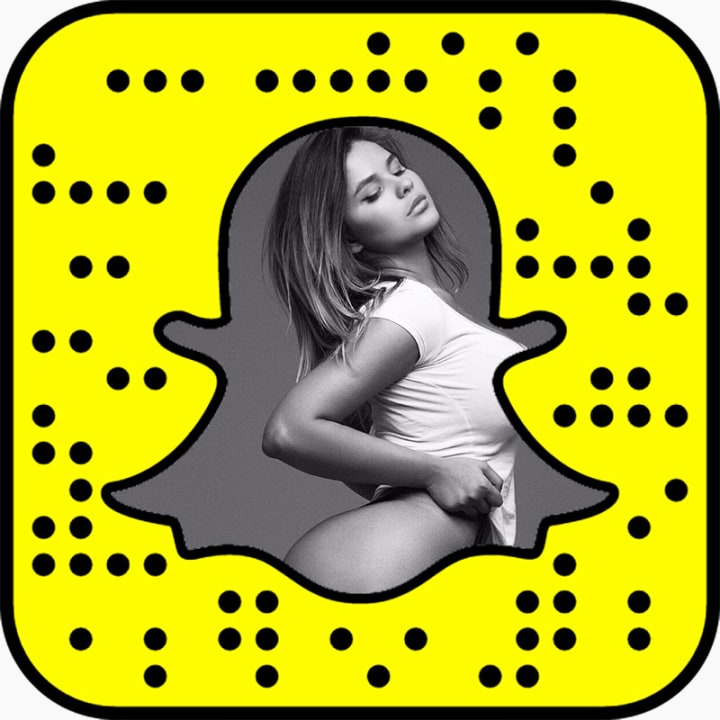 Dubbed "The Russian Kardashian," Anastasia Kvitko has the curves to match any member of that illustrious clan. Or, should I say, "kurves"? According to Maxim, she "has the most mind-blowing curves on the planet." Surely her two and a half million followers on Instagram would agree. The twenty-two--year-old social media celebrity claims she will one day be even bigger than the KUWTK star. With a killer figure and millions of fans, this Russian beauty might just be right. Check out her Snapchat for a real-time look at what makes her so irresistible.
Janey B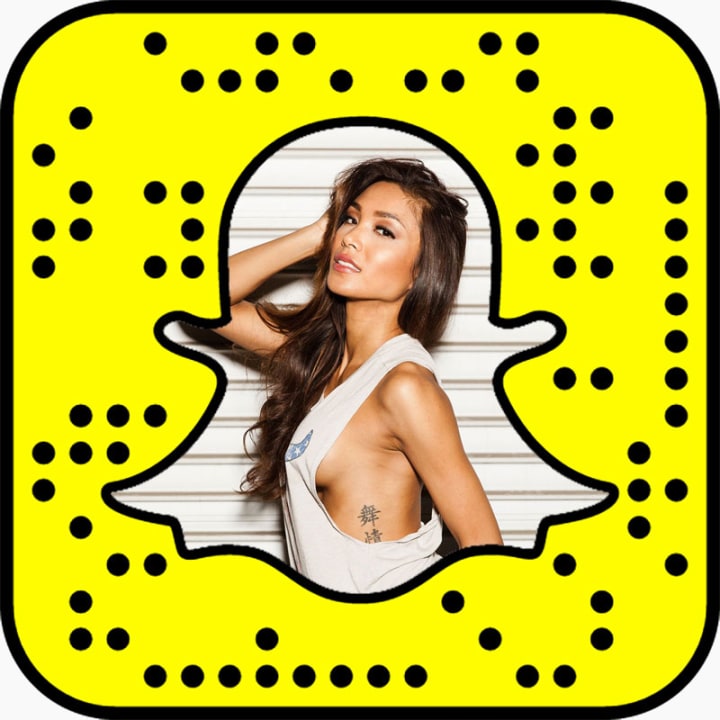 Janey B is a Filipina model living in Southern California and is one of the hottest Snapchat girls to follow. An athletic girl who excelled in volleyball and hurdling, Janey has always been sporty. The covers of Super Street, Import Tuner, DSport Magazine, FHM Philippines, and Recoil Magazine, have all been graced with Janey B's lovely physique. She's also worked as a ring girl for multiple fight organizations and she's appeared several times on the famous show Tosh.0.
Khloë Terae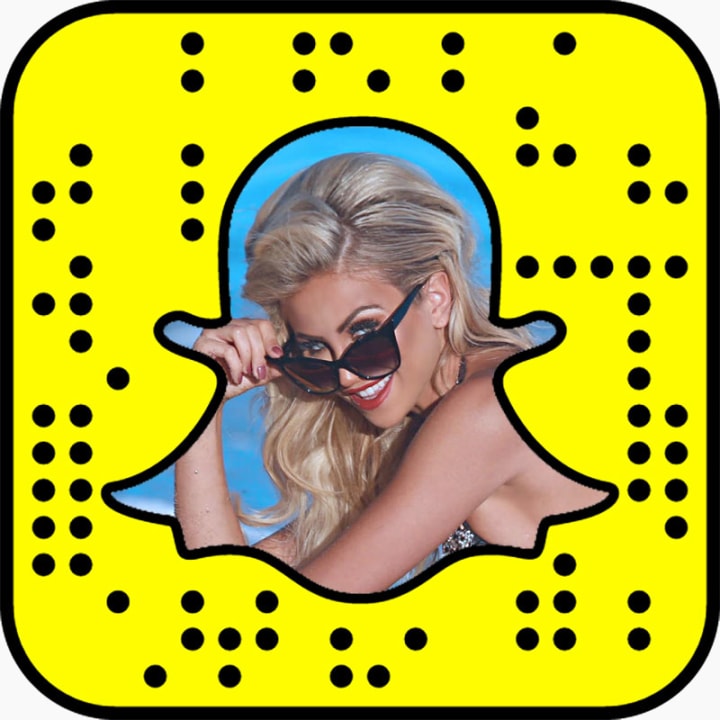 Khloë Terae hits all the right marks – she's blonde, busty and beautiful. This gorgeous Canadian-born green-eyed model is a great combination of Dutch and Italian ancestry. She's appeared in 5 different issues of Playboy as well as the Black Tape Project. She lives by the motto "Take advantage of every opportunity you get, because you never know if you'll ever get it again." Follow Khloë's advice and take advantage of her Snapchat videos today. After all, in 24 hours you'll never get it again.
Laura Lux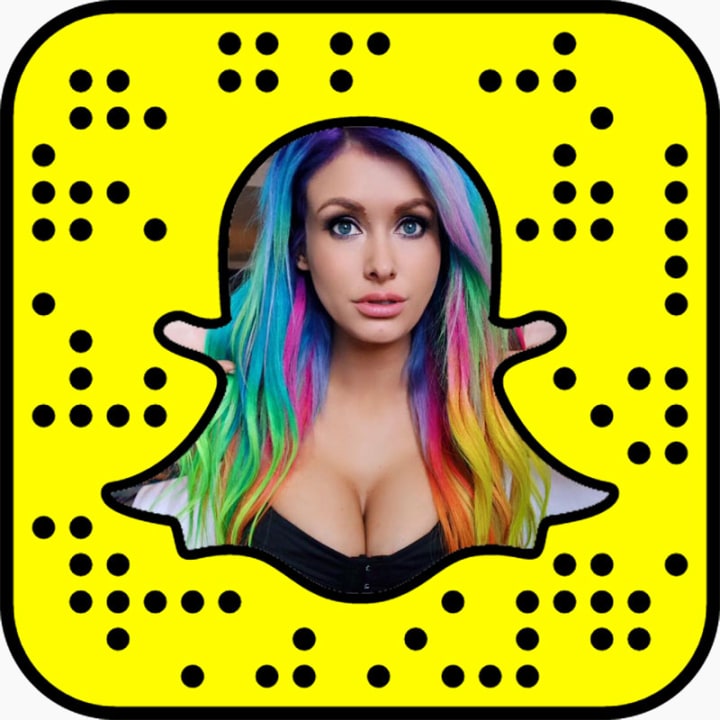 Laura Lux is an Australian DJ currently based in West Hollywood. This Aussie DJ rules the L.A. music scene with her colorful hair, audacious tattoos, and outrageous good looks. Not only does she rule Instragram with a 1.1 million followers, Laura also has a huge Snapchat fan base. Perhaps the most colorful and eccentric of the hottest Snapchat girls, Laura is not to be missed. And here's a fun fact: Laura "craves Vietnamese food every second of every day."
Amanda Cerny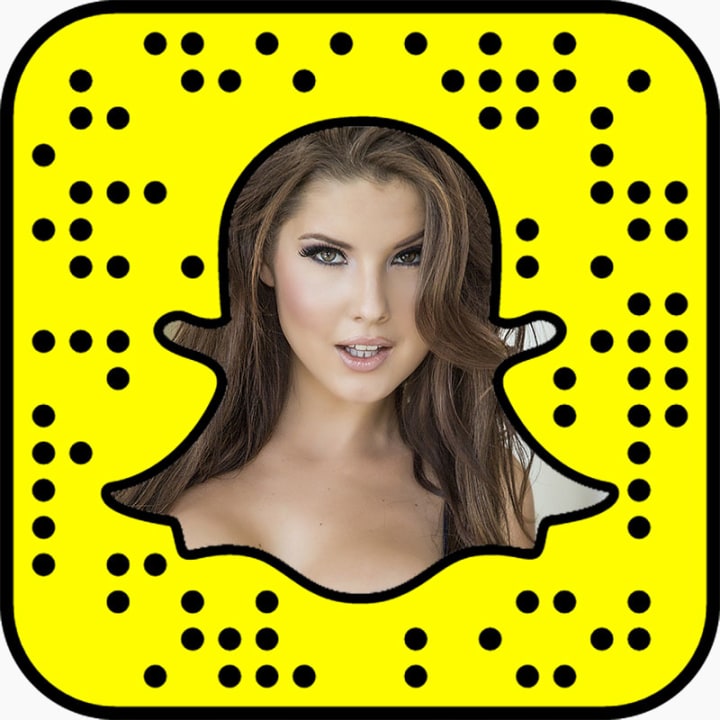 Amanda Cerny came of nowhere to dominate Vine and Snapchat. This total babe landed the coveted Playboy Playmate of the Month in October 2011. And she was only 20 years old at the time. Since then, Amanda has achieved Vine celebrity status by amassing over 4 million followers. Today, Amanda is called "Queen Of The Snapchat." And for good reason. Now that Vine is finished, you can only watch her on Snapchat. So get to it.
Emily Sears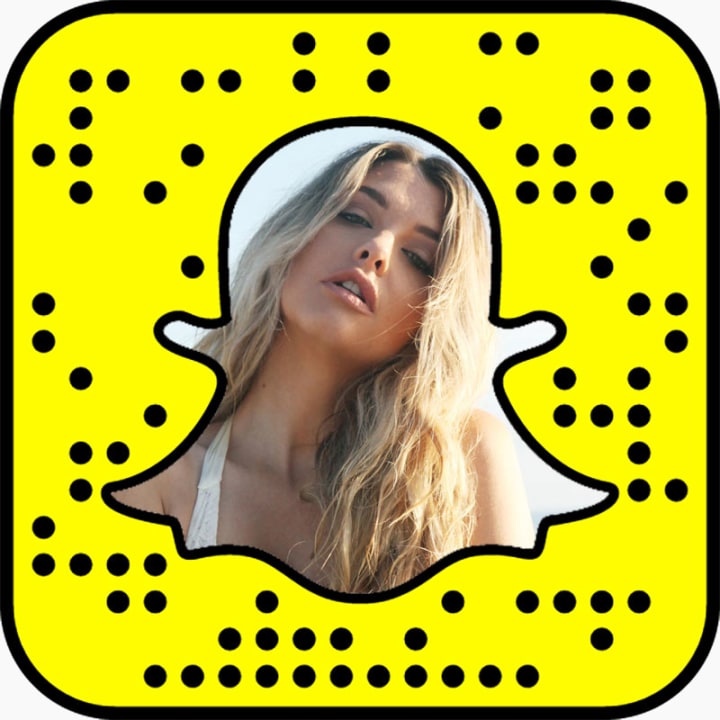 Emily Sears is the pride of Australia and one of the hottest Snapchat girls in the world. This outrageously curvy beauty has been turning heads, dropping jaws, and racking up Instagram followers for years. Over a dozen magazines have featured Emily's knockout bod, including the Australian men's magazine Zoo, British FHM, and Maxim South Africa. If her covers are that hot, you can bet her Snapchats are even better.
Luciana Andrade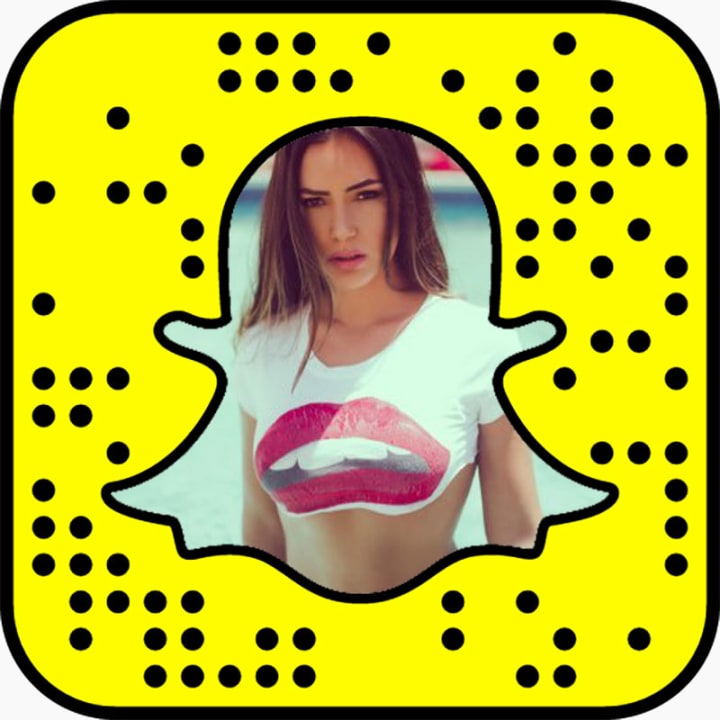 Luciana Andrade is a lethal combination. Not only is she one of the hottest Snapchat girls to follow, she's got the smarts to back it up. A college graduate with a bachelor's degree in Brazilian Law, Luciana has the brains and beauty to pursue her goals. For now, this Octagon Girl is part of the UFC Beauties team. In the future, Luciana hopes to model even more. Luciana is also quite vocal about her passion for healthy eating and regular workouts. Her motto is "Healthy body, healthy mind." Looks like that's working for her.
Abigail Ratchford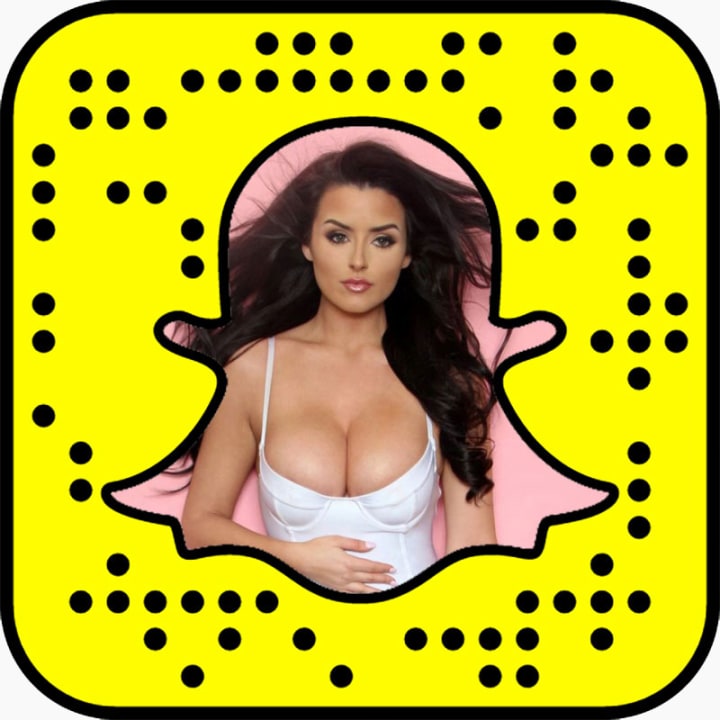 American model and aspiring actress Abigail Ratchford is a stunning green-eyed beauty best known for taking the Internet by storm in 2013. With 3.3 million followers today, Abigail doesn't show any signs of slowing down. Like many of the hottest Snapchat girls, Abigail has appeared in bikini shots and boob pasties. Most recently, Abigail appeared as the sexist Snow White you've ever laid eyes on. Check out her Snapchat to see what costume she wears next.
Sara Underwood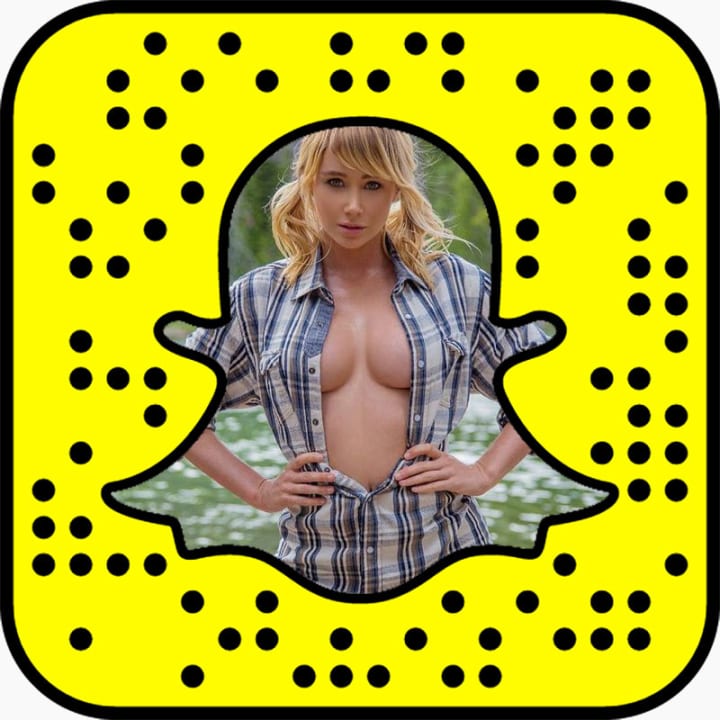 Sara Underwood needs no introduction. She is one of the most successful Playboy Playmates in history. If you don't know who she is then you've been living under a rock. The good thing is that Sara loves rocks and hiking. In 2015, Sara posted a series of nude hiking pictures on her vacation to Arches National Park in eastern Utah. Sara was Playmate of the year in 2007 and in March 2008 Playboy magazine ranked Sara at #25 on their "25 Hottest Playboy Celebrities" list. She was a co-host on Attack of the Show! on G4 back in the day and she appeared on E! network's series The Girls Next Door. On her website, Sara has a 2017 calendar for sale, along with skateboards and T-shirts. All are emblazoned with her killer figure which, often enough, appears against a beautiful backdrop of outdoor adventure scenes. There's no denying that Sara Underwood is one of the hottest Snapchat girls of all time.
Tianna Gregory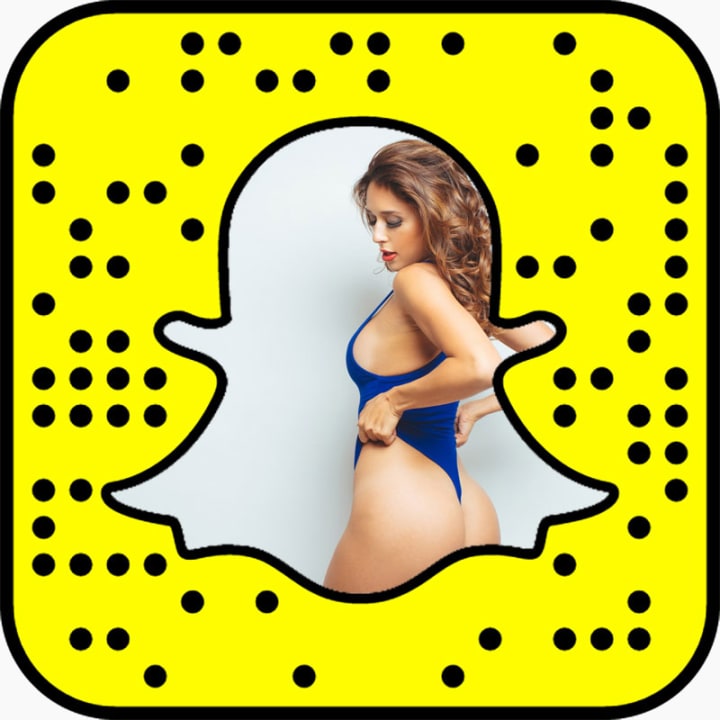 Tianna Gregory is a foxy mix of Italian, Hispanic, German and Russian ancestry. This outgoing and energetic model spent two years at college before moving to Los Angeles to pursue a modeling career full time. Since then, she's worked with photographer Van Styles to produce some of the hottest pictures out there. Her Snapchat is just as good, which makes her one of the hottest Snapchat girls to follow. As Tianna says, "I love interacting with others. I live life to the fullest. I love a challenge."
Ana Cheri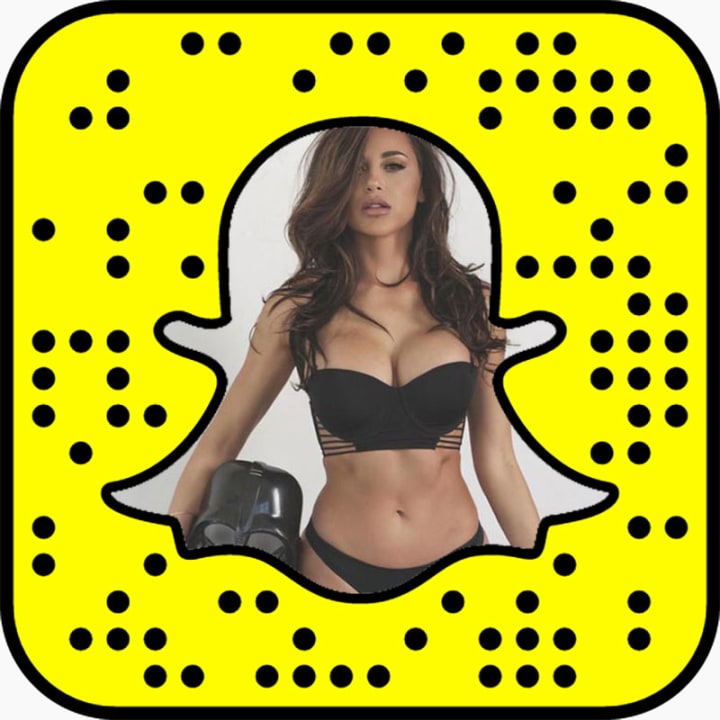 Ana Cheri is a California-born model, TV personality, and former Playboy Playmate. She's a hot mix of Native American, Mexican and Caucasian ancestry, which gives her an exotic edge. She's active too; Ana loves to play football, skateboard, and travel. Healthy living is a big part of her life, which led Ana to become the Brand Ambassador and Motivational Speaker for Shredz Supplements. After modeling for Muscle and Fitness Magazine Ana opened her own gym in Orange County called Be More Athletics. Ana Cheri continues to stun both on and off social media as one of the hottest Snapchat girls.
Arianny Celeste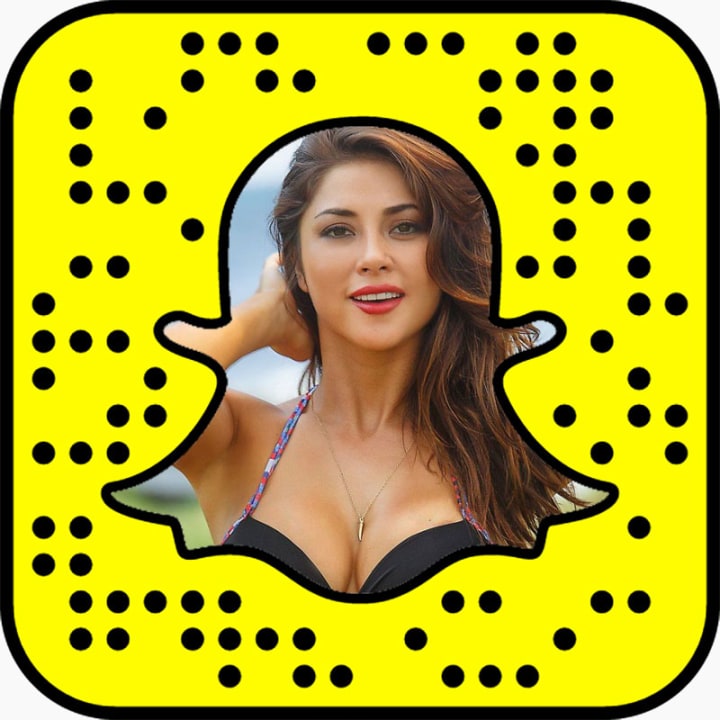 Arianny Celeste is adored around the world for her exotic beauty, making her one of the hottest Snapchat girls to follow. Best known for her work as a UFC Ring Girl, Arianny is one of the most consistent personalities of the UFC; she's worked as an Octagon Girl since 2006. Arianny has appeared in Maxim, FHM, Sports Illustrated, and more. If that weren't enough, Arianny cohosts the popular Velocity TV show, Overhaulin'. Born in Las Vegas, Nevada, Arianny Celeste was always an athletic and hardworking young woman. In high school she excelled in cheer, dance and gymnastics. Upon attending the University of Nevada Las Vegas (UNLV) she pursed a degree in Fitness Management and Nutrition. On her website, Arianny sells a 2017 calendar that features stunning photos of her touring around the beautiful island of Puerto Rico.
Bri Teresi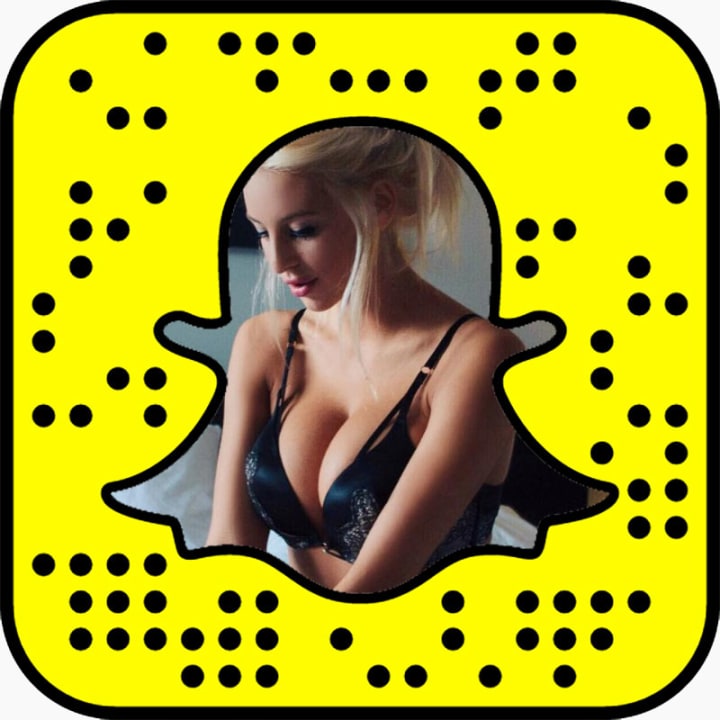 Bri Teresi is called a "Snapchat Queen" for a reason. One of the hottest Snapchat girls, this self-proclaimed adventurer and Los Angeles based model lives life fully, in a bikini. Today, she's amassed more than 240,000 followers on Instagram. She's also been profiled on websites like Chat Sports, RSVLTS and Every Joe. Fun fact: Bri is a vegan fitness guru. Surely, the world is better off thanks to this babe.
Denise Schaefer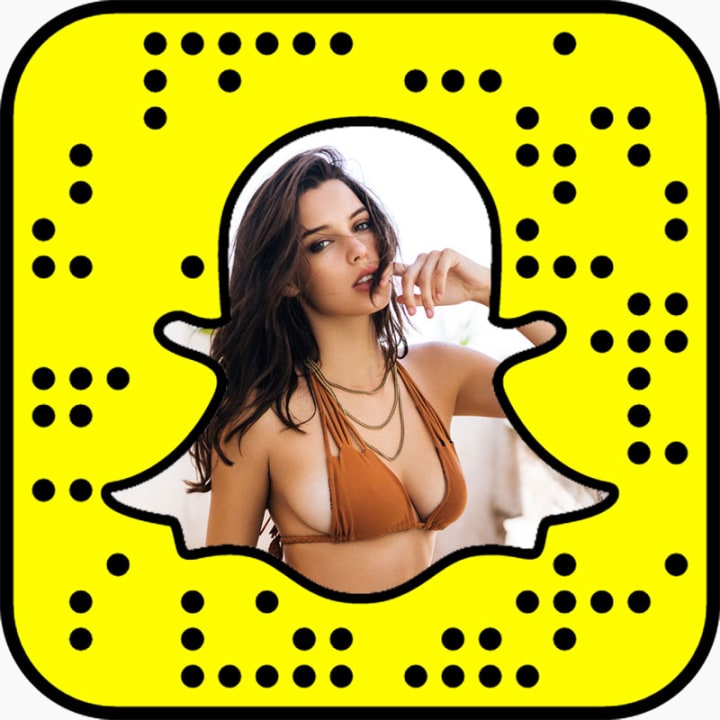 Denise Schaefer burst onto the scene in 2013 and has since become one of the hottest Snapchat girls. Born in Lima, Peru, Denise got her start in modeling after she was "discovered" while vacationing in New York City. Her hot Instagram shots led to more modeling gigs and her fame continues to rise with each steamy post. Her dream job? To model for Victoria's Secret. Here's hoping that will happen.
Dolly Castro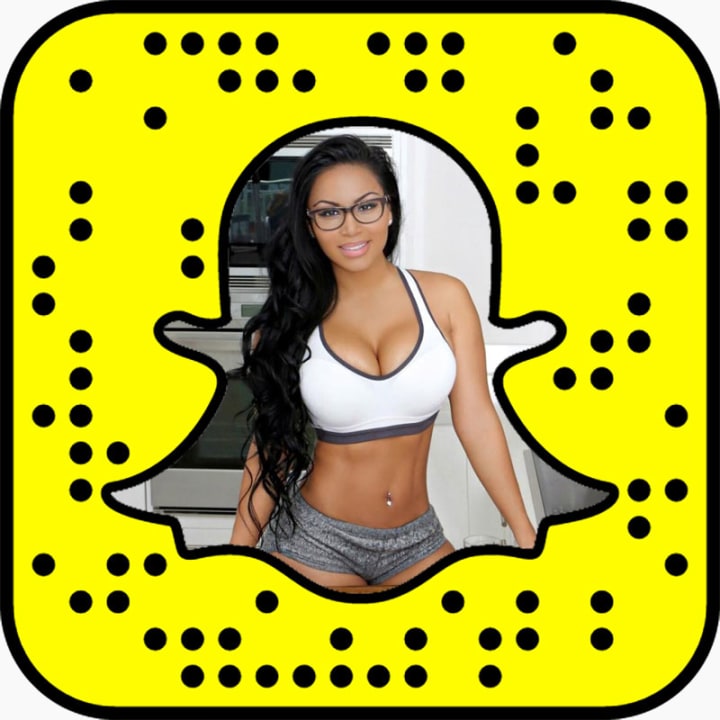 Dolly Castro is an actress, a designer, and a fitness model. This hip-hop model with a banging body has appeared in a slew of magazines. At just sixteen, Dolly began her modeling career and she hasn't slowed down since. As Dolly herself explained, she's "focused, dedicated, outgoing...achiever of everything I set my mind to. Like being down to earth and zero conceited." Sounds like she's not only beautiful and successful, she's also got a great attitude, making her one of the hottest Snapchat girls to follow.
Helen Owen 
Helen Owen has become an Internet starlet. This British babe is one of America's best imports. Born in Bristol, UK, and raised in San Francisco, Helen now studies at UCLA in Los Angeles. Would be hard to study with her in class, right? However, despite her newfound celebrity, Helen says, "I still hesitate to call myself a model." Looks like she's hot and humble. Her favorite things include John Muir wilderness, long hot showers and Pinterest.
Jessica Cribbon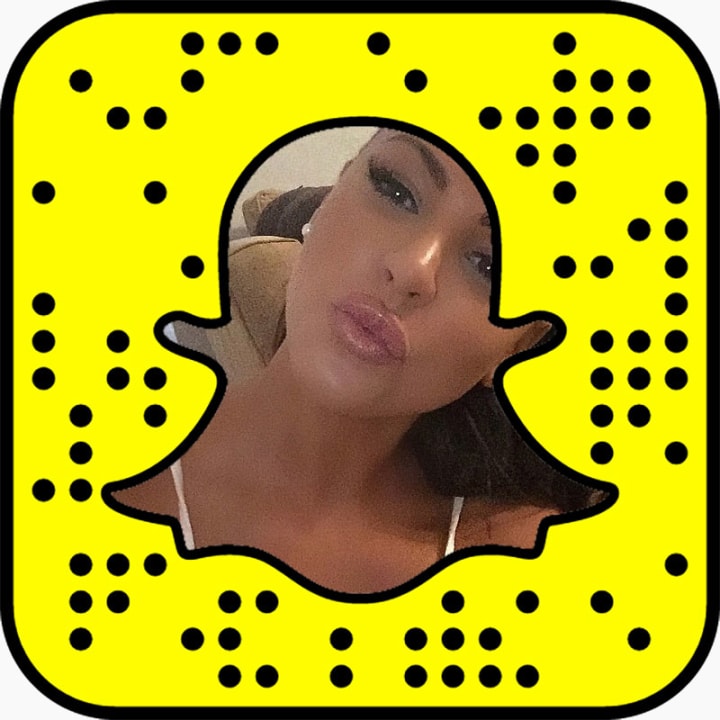 Australian model Jessica Cribbon is one to watch. This glamour and swimwear model shined as the Zoo Weekly Cover Girl 2012 and she made appearances in Maxim and the United Kingdom-based Nuts magazine. She's also the official 2012 Monster Energy Girl in Australia and the face of Fathom Swimwear "Desirable & Adorable" campaign. She was named the Best Photographic Model for 2011 Kitten Awards, she was a finalist for "Cebiche swimwear" 2011, and she was a Miss Universe WA Top 50 finalist in 2009. Wow. What a list. Clearly the judges agree and so do we – Jessica is one of the hottest Snapchat girls.
JoJo Skriver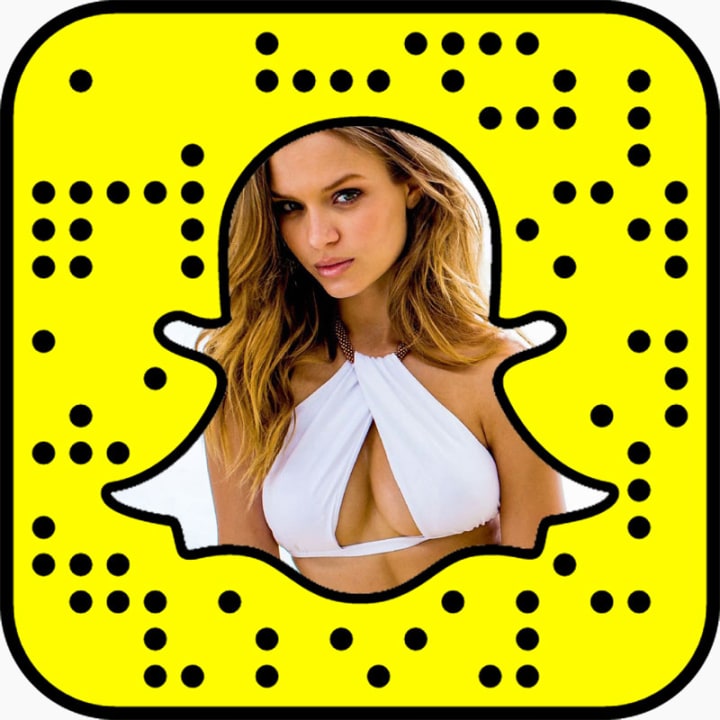 Danish fashion model Josephine (JoJo) Skriver made her Victoria's Secret Angel debut in 2011. Since then, she's walked in over 300 fashion shows and modeled for some of the world's biggest fashion brands. International magazines such as Vanity Fair, Elle, Vogue, Marie Claire, and Harper's Bazaar have grace their pages with JoJo's gorgeous looks. She's got 2.6 million Instagram followers to date and her Snapchat is on fire as one of the hottest Snapchat girls. Stay tuned because this Danish beauty is on the rise.
Joan Smalls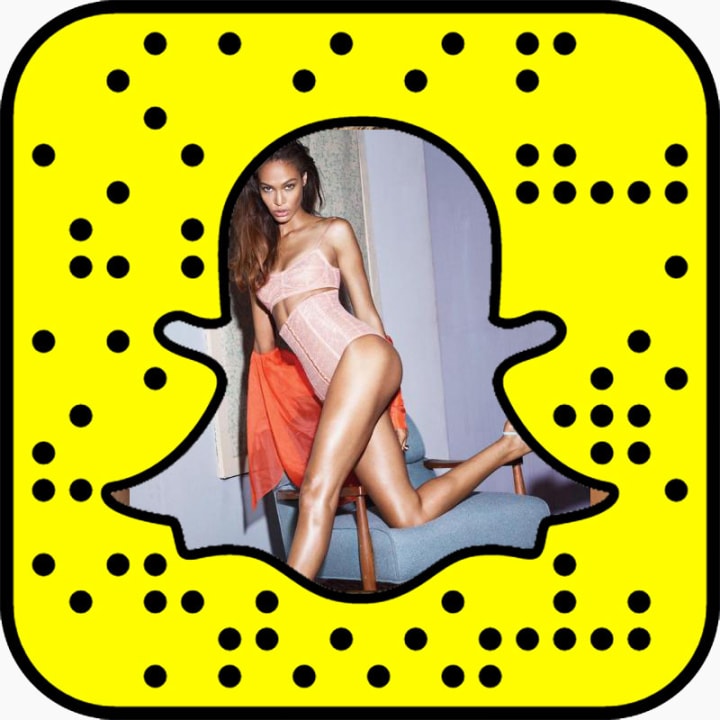 Joan Smalls Rodríguez is a supermodel in every sense of the word. The Puerto Rican fashion star became the first Latina model to represent Estée Lauder cosmetics in 2011. Two years later, Joan debuted at #8 on Forbes magazine's list of the "World's Highest-Paid Models." Since September 2012, she has been ranked the #1 model in the world according to Models.com. Not only is Joan one of the hottest Snapchat girls, she's also one of the biggest names in the fashion industry.
Laci Kay Somers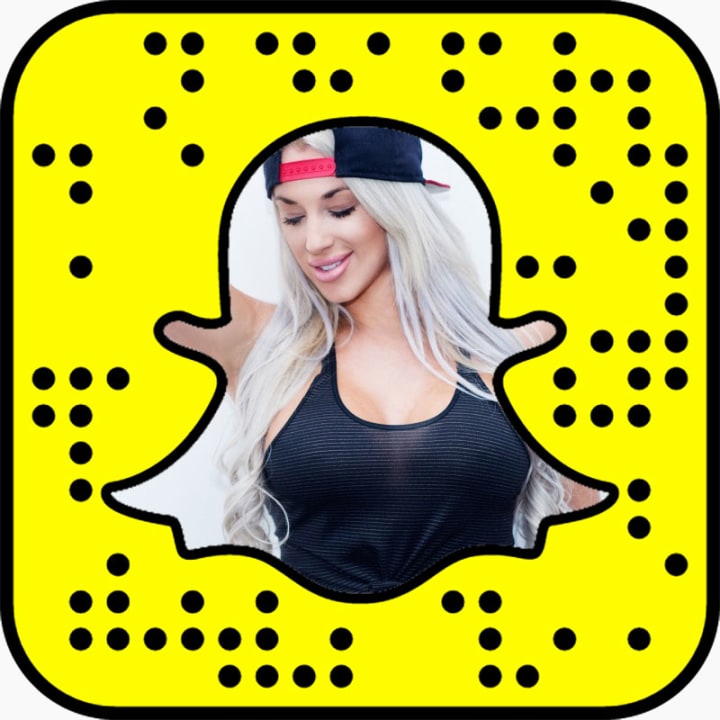 Laci Kay Somers is an American actress, singer and fitness model with a huge following. No wonder. Laci has the curves, and the personality, to attract nearly 5.5 million followers on Instagram. Laci started her career as a model, worked as ring girl for MMA fights, and appeared in GlamRock magazine and Playboy magazine. YouTube, where Laci publishes weekly workout videos, amassed 3.4 million followers in just 8 months. Laci's huge following allows her to earn an impressive 3 million dollars per year. She's rich, she's hot, and she looks banging in an American flag print bikini. If you don't already follow Laci, you should. It's basically your patriotic duty.
Niykee Heaton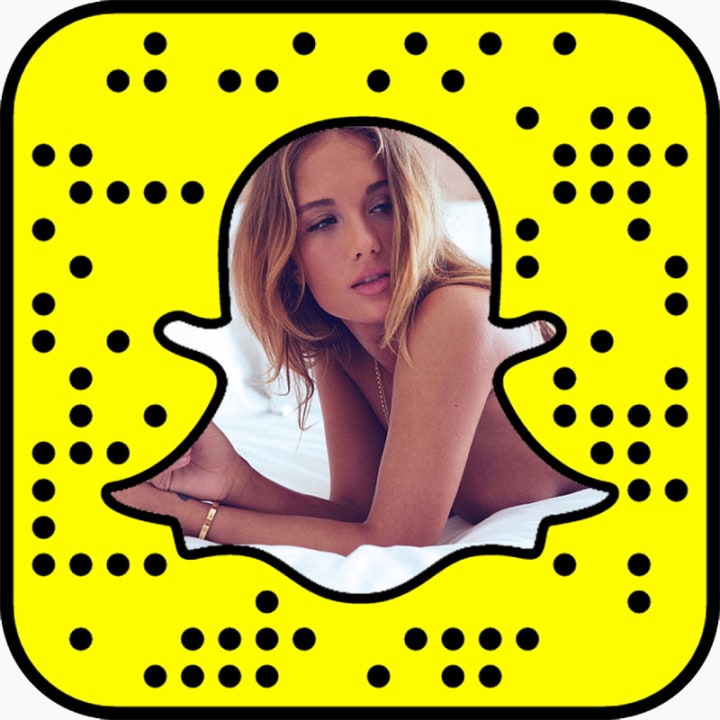 Niykee Heaton basically rules the Internet, and definitely is one of the hottest Snapchat girls to follow. So far she's amassed a staggering 1.5 million followers on Instagram and that number will definitely grow. After airing on WorldStarHipHop, Niykee's YouTube video of her performing Chief Keef's 'Love Sosa' went viral and gained over 3 million views. As a singer with one EP, Niykee now premieres her music on a website she launched herself, called Naturyl Born Killers (NBK). Besides singing, Niykee loves exercising, traveling, acting, and posting on social media. On her website Niykee says, "If you ever see me out in public, don't hesitate to say hi, you just might end up on my Snapchat!"
Capture the Moment: Spectacles are sunglasses that Snap! Record from your perspective with the press of a button.
Up to 30 Seconds: Spectacles capture video, moment-by-moment. Record for 10, 20, or 30 seconds at a time!
Record in HD: Connect to Spectacles over Wi-Fi to import your Snaps in HD. You can send them on Snapchat, or export them to another app or your device's camera roll!
On-The-Go Charging: Spectacles can capture up to 100 Snaps on one charge. Power them back up in their charging case, which can hold up to 4 full charges at a time!
The Full Package: You'll receive a new pair of Spectacles, a charging case, a charging cable, a cleaning cloth, a quick start guide, and info about your 1-year warranty!
About the Creator
A group of inappropriate, unconventional & disruptive professionals. Some are women, some are men, some are straight, some are gay. All are Filthy.
Reader insights
Be the first to share your insights about this piece.
Add your insights