Hottest Greek Instagram Girls
Greek Instagram girls preserve the beauty of goddesses on social media.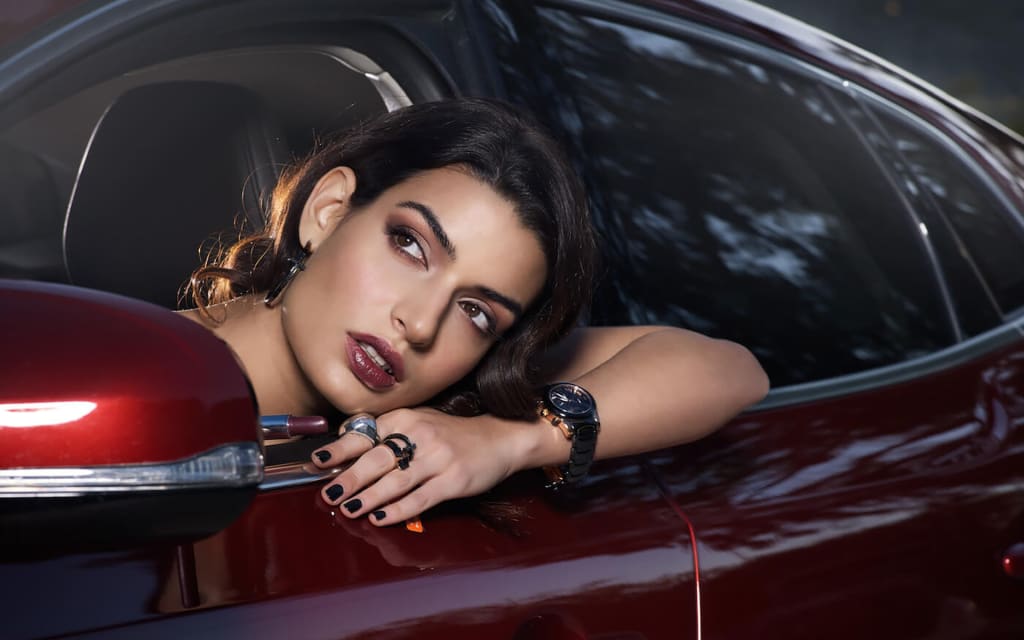 Did Aphrodite start the Trojan War? Myths about the power of Greek women have been around since the beginning of time. Today, that power still holds true. Greece is the cradle of democracy, the birthplace of philosophy, the home of the gods! I love Greek culture, the food, and especially the women. Greece has no shortage of beautiful women! Luckily for us, they are all displayed proudly on Instagram for the world to see. They are smokey, swarthy, and worthy of being immortalized in marble statues. We might not have statues for these Greek Instagram girls, but their social media accounts are close seconds.
Smaragda Karidi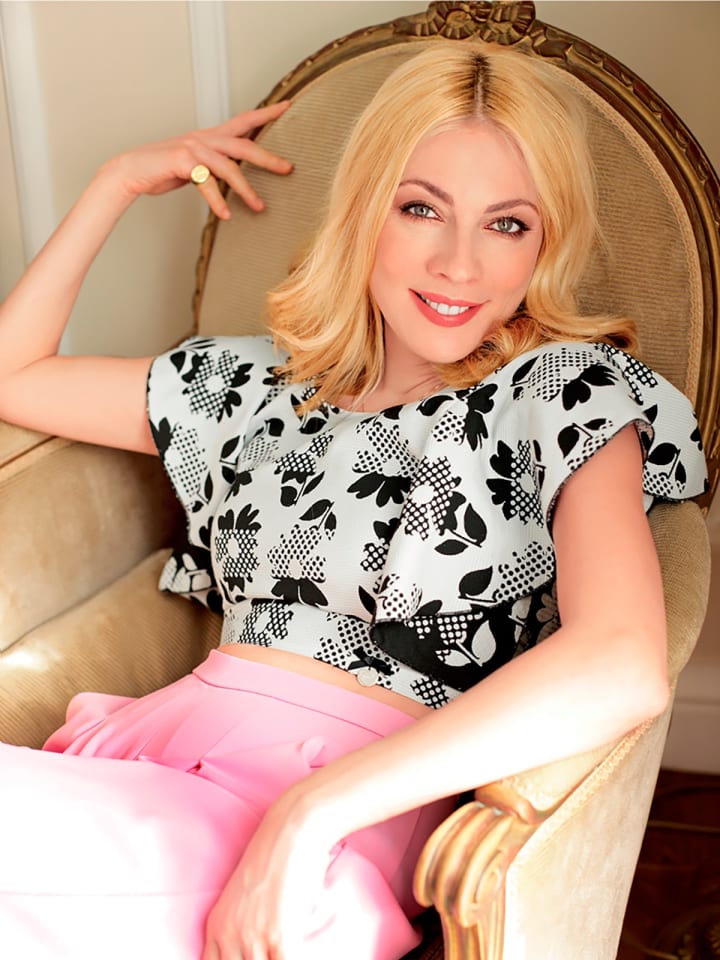 Smaragda Karidi is an amazingly alluring actress from Athens. She has been one of the hottest actresses in Greece for decades and she is still as gorgeous now as she was 20 years ago! One look at this woman, and you will be in need of some Ouzo because you will be extremely thirsty! Her profile is full of glamour shots, candids, and screenshots from her distinguished career. Hailing from the birthplace of democracy, you can be sure that this lovely lady has my vote.
Maria Elena Kyriakou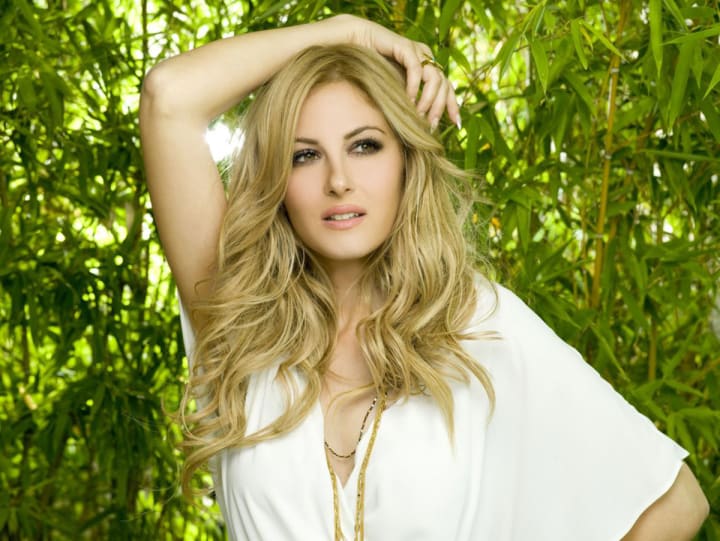 Maria Elena Kyriakou may be known for her voice, but her gorgeous blond hair and sunkissed skin don't hurt either. On her Instagram account, you can find sexy selfies, sultry photoshoot shots, and snipits from her time in the studio. The only thing more beautiful than this Greek goddess's brown eyes in her powerful voice.
Marianna Markopoulou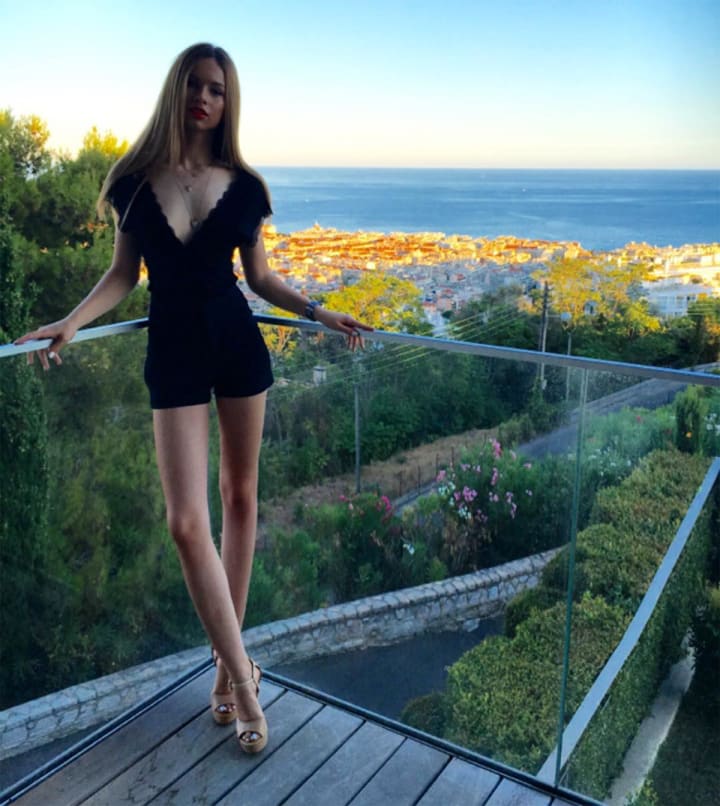 Marianna Markopoulou is a slender and fresh faced model and student from Néa Erithraía. When she isn't running around looking like a Barbie doll, she studies law in Athens. Her Instagram is full of glamour shots of her traveling the world and an abundance of sexy selfies.
Eleanna Palaiologou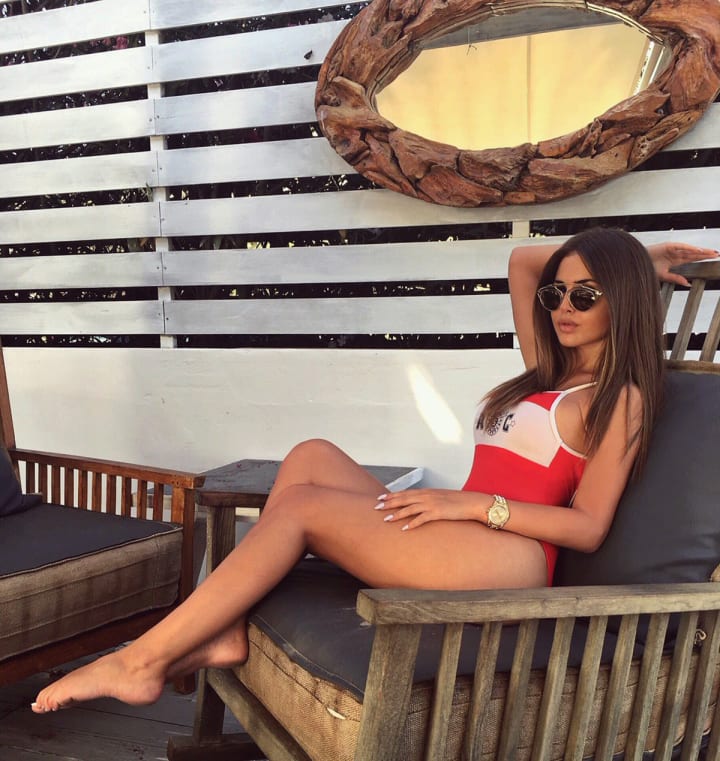 Eleanna Palaiologou is a super-glam and seductive model from the Greek Island of Crete. When she isn't posing for the camera, she earns her keep as a personal trainer. Her Instagram profile is loaded with bikini shots, exotic beaches, and vine videos of her in a Louisiana State University sweatshirt explaining how she honestly does not give a damn. She is long of leg, buxom of chest, and slim of waist!
Dimitra Alexandraki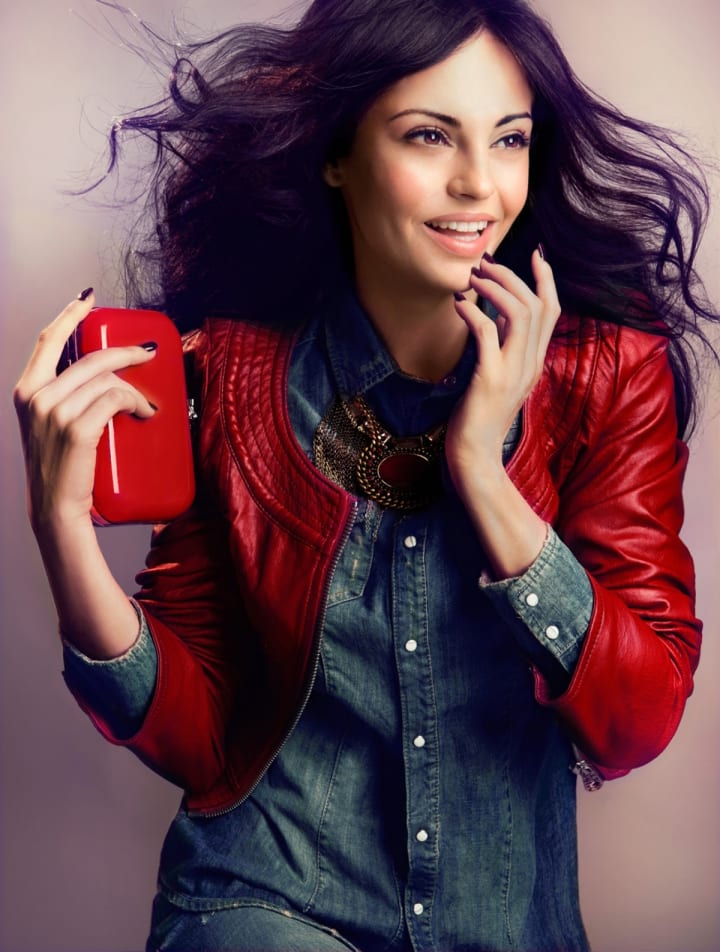 This Hellenic honey is well known in her homeland and abroad. Dimitra Alexandraki came to prominence on Greek Next Top Model, eventually winning the crown in the Miss Greece pageant in 2010. Do I even need to tell you that she's insanely hot? Her Instagram account is chock full of selfies, candid shots with friends and family, and at least one disturbingly sexy picture of her dressed as Minnie Mouse.
Athina Oikonomakou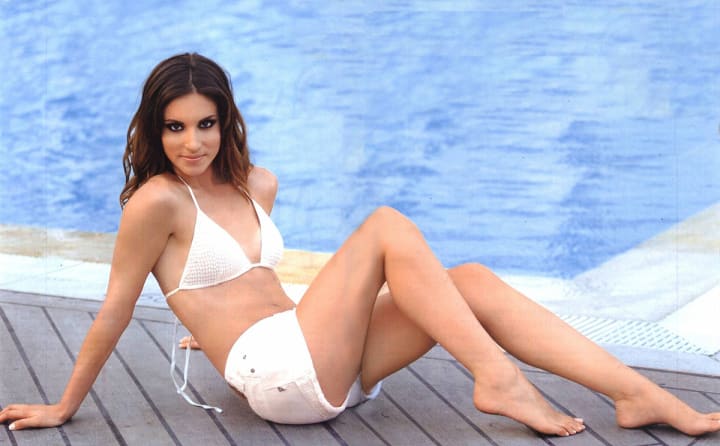 It is only fitting that this actress should be named after a goddess. Athina Oikonomakou is one of the hottest actresses in Greek cinema. Her profile is dripping with old-school glamour with lots of fashion, sexy swimsuits, and fun in the sun. The beauty of the Greek Islands is the perfect backdrop to showcase this lovely woman. She has dimples that could draw you in like a magnet and eyes fit for the goddess Aphrodite herself! Looking at this profile almost feels like a vacation.
Tonia Sotiropoulou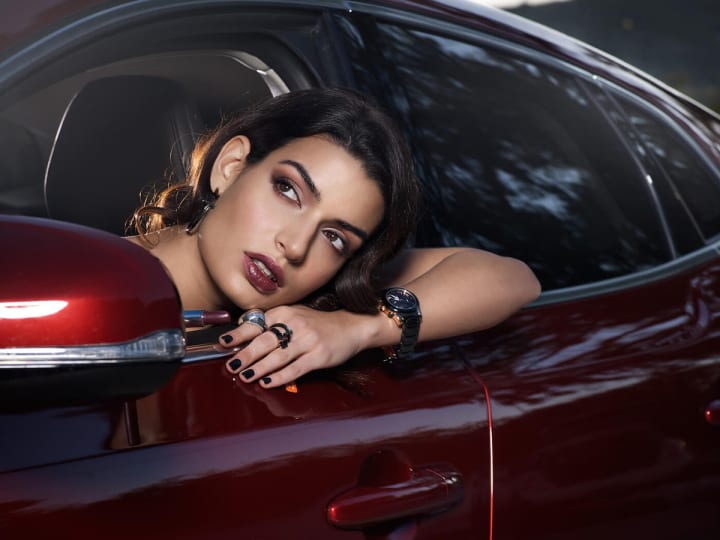 This ferociously sexy fashion model proudly proclaims that she is a gay man trapped in a woman's body. Her profile is full of glamour shots cut with tomboyish shenanigans at various European locations. She reminds me of a Greek Anne Hathaway. You can't open a Greek magazine without seeing this girl. I challenge you to look at her pictures and not love her.
Princess Maria-Olympia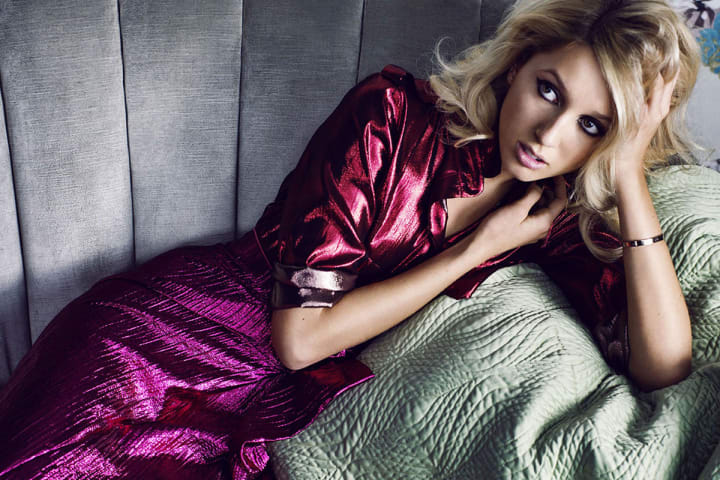 This gorgeous granddaughter of a deposed monarch is living the posh life of New York socialite, and she has invited us to catch a glimpse. Princess Maria-Olympia's life is pretty much what you would expect, running around in exotic locales, wearing prohibitively expensive designer fashions, horses... you know, princess stuff. She also seems to know every celebrity on the face of the planet. This is definitely one Greek Instagram girl to check out!
Hot Greek Beauty Girls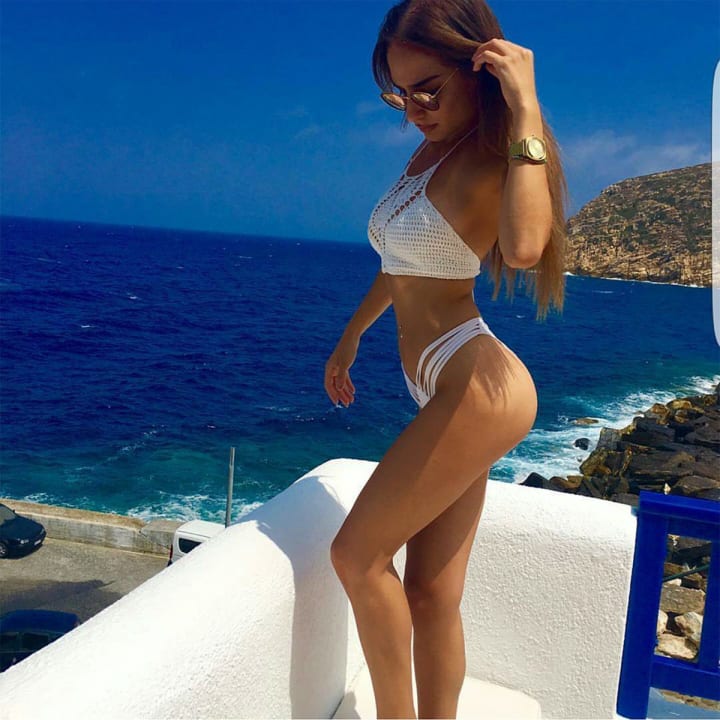 What is better than a beautiful Greek Instagram girl? A whole gang of beautiful Greek women! This Instagram account puts them all in one convenient place for your viewing pleasure. They select only the prettiest models and the sexiest shots. This would definitely be the best starting point for any Instagram tour of the Peloponnesus. Check them out for an endless stream of Hellenic hotness!
Greek.Beauty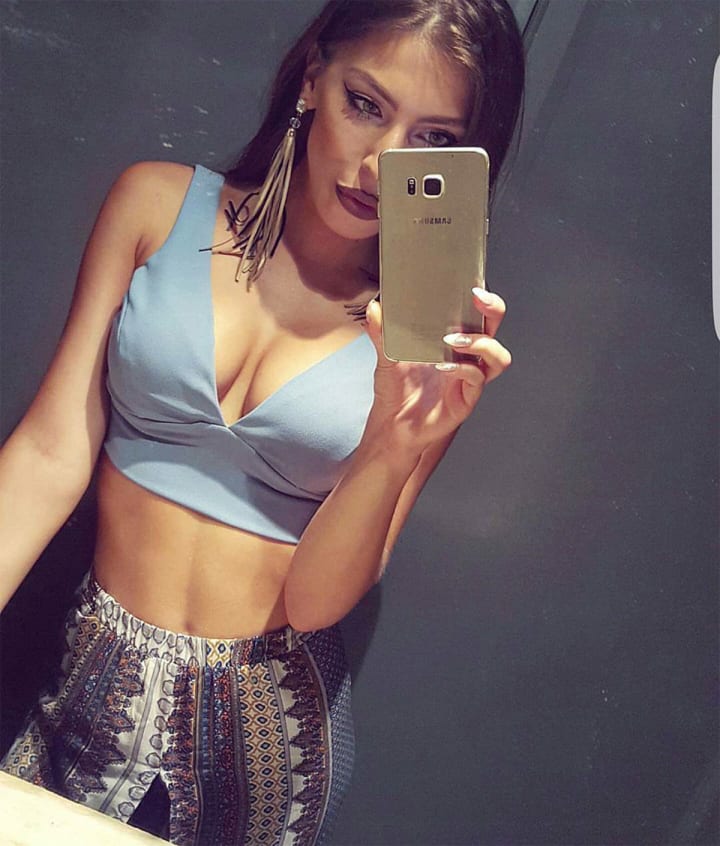 Sun and beautiful babes. This Instagram is filled with the hottest Greek goddesses, in every shape and size. Scroll through dozens of sensual selfies and see what Greece has to offer! You will not be disappointed.