His Brat–Part Six
BDSM Erotica Story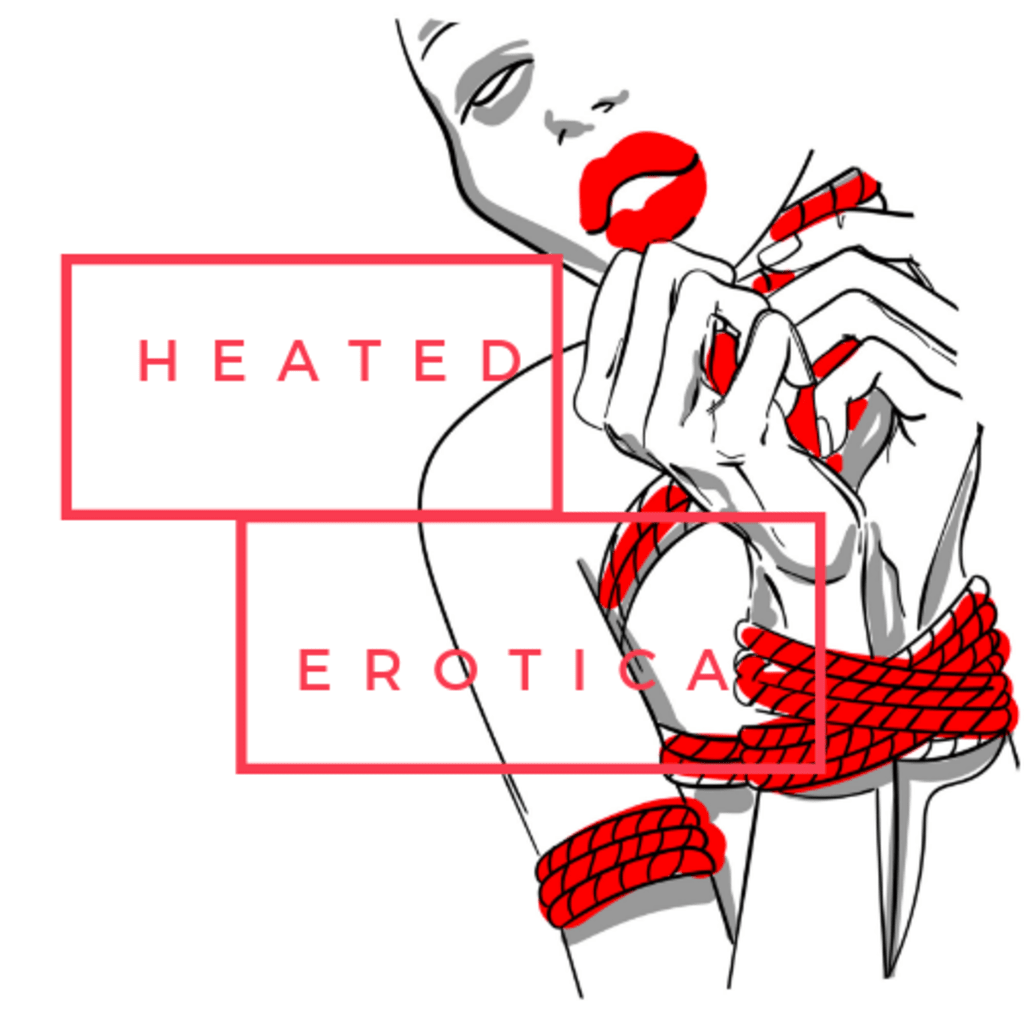 We walk into the building and order food, once again silence is present, torturing my mind, wondering what he is thinking right now.
"Okay, so you read the contract, that is a start, but you need to learn more about this search thing online; read facts, real stories, and ask questions, so I am confident you know what you are signing." He pushes the glass of water towards me.
"So, what were the words you first saw that sparked interest? And what do you think they mean? Afterwards, I can explain the meaning behind the word, but first I want to know what you think" He really wants to start now? Okay, time for me to be honest.
"I have already sort of searched, and read up on a lot of it, the day after the dinner meeting, I went home after work and searched. From all the words in my mind, the first one I searched was Dominant, and then Brat. I then clicked more links in each, and spent a good eleven hours just sitting reading everything." I spent all night reading about this lifestyle he lives.
"Okay, so based on what you read, how did you feel reading it? Truthfully please." The waiter places the plates on the table, and smiles before walking off.
"You realise I saved you from that life right?" I laugh at his words; he is confident.
"You are brave, assuming you have saved me from that life when I have not even signed that contract yet." I will, I know I will.
"Okay, well come on, tell me what you thought." Nodding I sit back and get comfy my mind replaying what I saw when searching online–the words, their meanings, what each one entails.
"Ahem," I look up at him confused.
"Eat, please, don't just sit back comfy." Nodding, I sit back up ready to eat.
"Okay, so Brat seems interesting, the part where she is not willing to submit, but her Master can get her to agree, I like the fighting part of it, refusing, saying No, and everything else like that," I think back again as I slowly chew some of the food.
"I don't like the idea of been told what I can and can't eat, what I can and can't wear, when I can have free time, and stuff like that. I don't like the idea of been used as a table, lamp, or whatever other furniture you feel you require at that moment." I don't, I can't remember where I read that, but I really don't.
"Okay, first, that sounds more like a slave than a brat, I may, if we are going out leave you an outfit to wear, but I will not day to day tell you what to wear. As for treating you like furniture, that is very much a slave, some brats and submissives enjoy it from time to time, but again mostly slaves." Okay, that is good then.
"As for food, it is more a thing to keep the submissive or brat healthy, the scenes can be quite tiring, and having a good diet helps keep your energy up, helps you heal faster, and obviously in life as well. So, I may give you a list of things you shouldn't eat, but that does not mean you can never eat them again. In moderation yes, as a treat yes. However, having a takeaway every night, is not healthy, let's be honest." He is right, maybe if I were more healthy I would look better? Perhaps that would have helped me get a job?
Sitting, I eat as we talk through it all, and I feel like I don't know him, and I should. I need to know who he really is and about his life.
"Marcus, what about you? You know why I am here, about my family, and my past, what about you? And why are you so afraid of me?" He smiles, his hand grabbing mine softly.
"I used to be in the navy; I had a wife, we ended, let's just say, very badly. My dad left when I was young, and my mum raised me. I inherited money from my Father, and my Uncle. I have a brother who hates me." I feel he is missing out a lot, so I sit and wait for him to keep talking, and tell me more.
He senses I am waiting, and seems to give in. He sits back and smiles.
"I have a son, things around that were complicated. You remind me... No, the way I feel about you reminds me of his mum. That ended badly a few times, and I gave up being safe with her, I almost ruined her life, and my own life, you make me want to forget everything again. That is why I am scared, because that can only end badly." I feel I need to know more about this woman, his son's mum. I sense he still loves her but isn't saying it.
I read enough of that contract to know that this is not going to be a relationship; no matter how much my mind might try to make me think we are a couple I know we aren't. He has rules, and they are not ones I can disagree with, I know these rules are more than likely down to his ex though.
"So what was her name?" He looks up at me with a questioning look on her face. He knows what I mean.
"Your son's mum, your ex, at some point we are going to meet when I see your son, so what is her name?" He shakes his head and looks offended.
"No, one she is not my ex, and two, you won't be meeting MJ, I won't let my brats meet him, this isn't a relationship Anaya, contracts are not for life. So I won't have him meeting anyone of my brats as they will eventually leave." His face shows his love for his son, and I can't disagree with what he is saying.
"Alena, that is her name, and you may meet her from time to time, as we do often go to events together, and I sometimes take a plus one. Are you finished?" He points to the plate, and I nod, all finished, and I had not realised, but I was starving.
Getting up, we leave and walk to his car. He begins driving to his place, and there is a look on his face, and I can see he wants to say or ask something.
"I am still not sure this is the right thing Anaya, you have no idea of the man I am, the things I like" I have an idea, sure it does not tell me everything about him, but it is a start.
"Then tell me, instead of tonight being me talking about it, and what I think, why don't you tell me about you, about what you like, or just show me." His head whips around, and he looks at me shocked.
"Not a chance, there is no way I will touch you like I would one of my brats until I am totally sure you can handle it. I couldn't even do that to Alena." He looks hurt. I need to know more about him.
"Okay, how about this. Now before you go shouting no, just listen to everything. We have one date where we both talk about us both, our past, and what we like and have experienced." The car stops, and we are at his place, he nods as we get out the car and walk inside.
"Okay, sit down, and I will grab you a drink." He looks at me confused.
"I mean it Marcus, sit I will grab the glasses, and we will talk." He nods and sits at the table. I walk to the kitchen, I get two glasses, and fill them. Sitting opposite him, I guess I should be the first one to start.
"So, you know about my dad and everything. When I was sixteen, I met someone; a guy. Things were going amazing until I was seventeen and found out I was pregnant; he didn't want to know and walked away. At five months, I had a miscarriage." I look up to see his face full of sympathy.
"I am sorry, Anaya, you don't have to tell me this." His hand grabs mine and I can't stop now.
"I do because if I want to know about you and your life, I have to share mine with you." He nods and says nothing else.
"So, after that, I pushed more and more into my work and studies. I then met Alex, he was amazing, until I met him, sex was just sex. Nothing more really. I had not experienced anything, he was kind and gentle slowly introducing me to the world you are in." He looks at me confused, okay so I was not entirely honest with him.
"What do you mean? You never mentioned you were a submissive, brat or anything else, and you honestly look shocked by everything you had seen." He sounds angry, but he is also wrong.
"No, I was never, and never have been, a submissive, or anything like that. I didn't see a contract. I never actually looked into it. He had handcuffs, ropes, whips, and things. He talked me through them, which we used in the bedroom. I don't know what you would call it. I was never his submissive or anything, but in the bedroom, we did use a lot of different things, which I only learned the other day is a big part of BDSM."
He stays quiet, looking at me, not saying anything, just looking. I guess I will carry on then.
"I enjoyed it, then I came to university, and he stayed there since there has been no one. Of course between Alex and Sam there were other men." I sit and go through the things me and Alex did together, the things I enjoyed, and the stuff I hated. By the end, I am worn out, and he can clearly see, but there is no way I am letting him get out of telling me.
"So, your turn?" He looks and nods, and I can see he is still deciding what parts to tell me.
"You know my childhood, at eighteen I invested in my brothers business, Seductive Vibrations. I was in the Navy. My wife at that time was Maria, and we had an open relationship. I had my brats, and she had her," His words stop, and I can see the hate in his eyes.
"Someone, just someone. Anyway, Jackson went missing, and I took care of Alena and got closer to her, then when Jackson re-appeared I got involved with Alena more. Okay, that makes no sense so let me tell you about Jackson and Alena for you to understand." I nod and wait.
"Jackson and Alena are in a relationship, married, and she is his submissive. She is open to having other men joining her, and I was one of those men. Over time I fell in love with her, there was an incident, I was basically killed. Rather than going back to that life, I signed a form to leave forever. Only to be pushed back in, and find out that her newest son was mine. We then moved here, carried on me being part of it until, until I refused to give her something, and I couldn't face having to say no to her, so I walked away." So he does still love her then; he clearly does, and I now know there is a chance he will walk back to her.
"So you two are finished?" He shakes his head and smiles.
"This is all in the contract, which you read so you know that Alena from time to time will be part of my life."
"I am still now and then invited to a scene, but I no longer live there, and I am no longer her partner like I was." This is just going to be something I need to deal with. I will, and I will make sure that I won't fall for him.
"So there you have it, now regarding what I like. That is something bigger, and I guess after I tell you I will show you the room I usually use with my Brats." He sits and goes through everything he has tried, everything he enjoys, and parts of it scares me.
Afterwards, I sit quietly trying to process everything he has told me. While it scares me, it only makes me want him more.
"Right, so follow me." He stands up, and I walk with him up the stairs stopping at a door. He opens it, and switches the light on. We walk in together, and my eyes open with shock.
"If this is too much, just say Anaya and we will leave, but we can't go on and hope nothing happens between us, at least this way there is a contract and everything, and we both know where we stand." Yeah, I stand to be basically his toy, which I don't mind, but can I really be happy with that, and not be in a relationship, I have never thought about kids, but right now I am, do I want kids?